oki-ni: J.W. Anderson 2012 Spring/Summer Collection & Interview
Undoubtedly one of the most talked about young British designers at the moment, Jonathan Anderson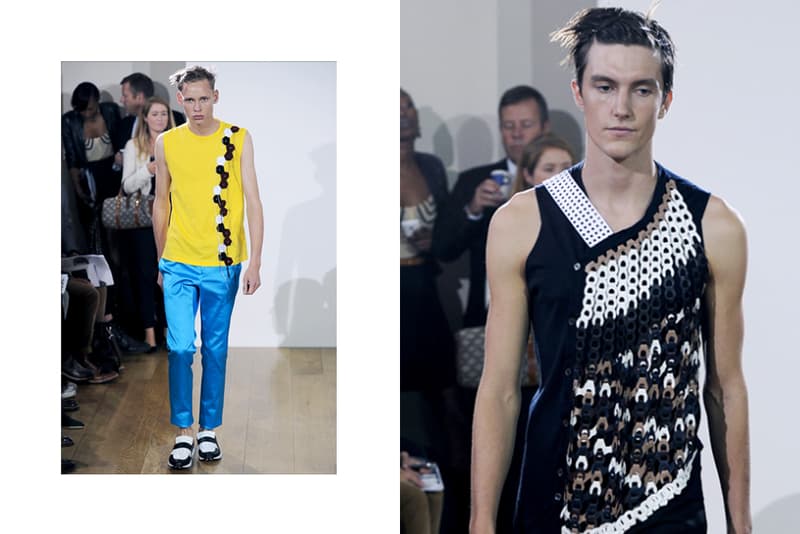 1 of 7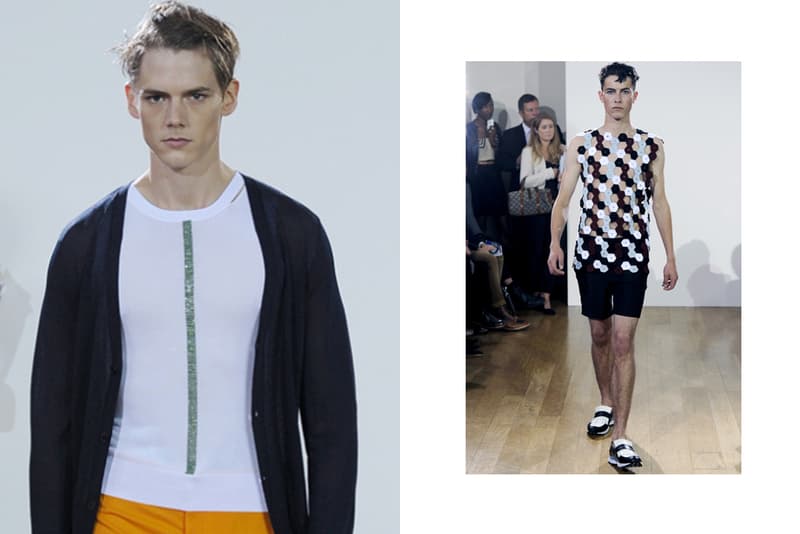 2 of 7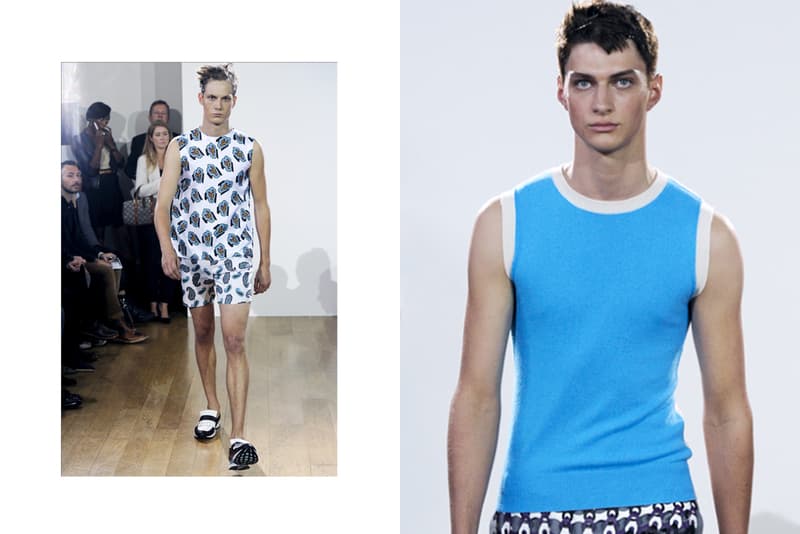 3 of 7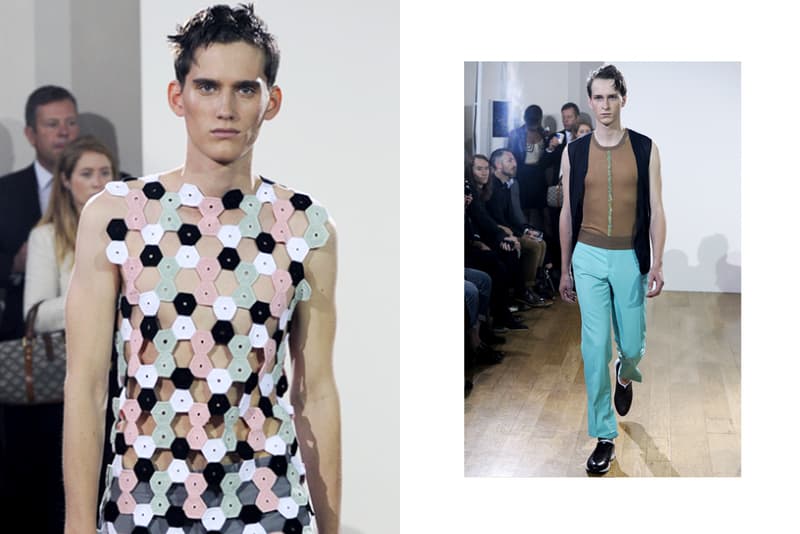 4 of 7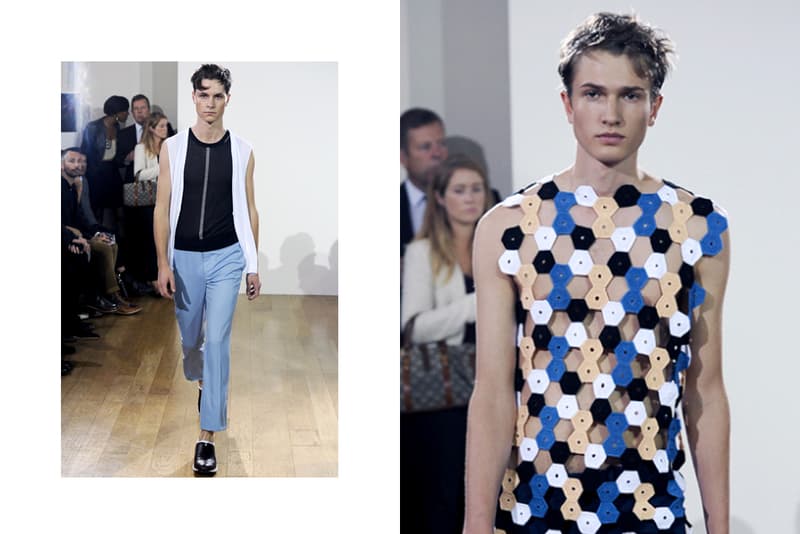 5 of 7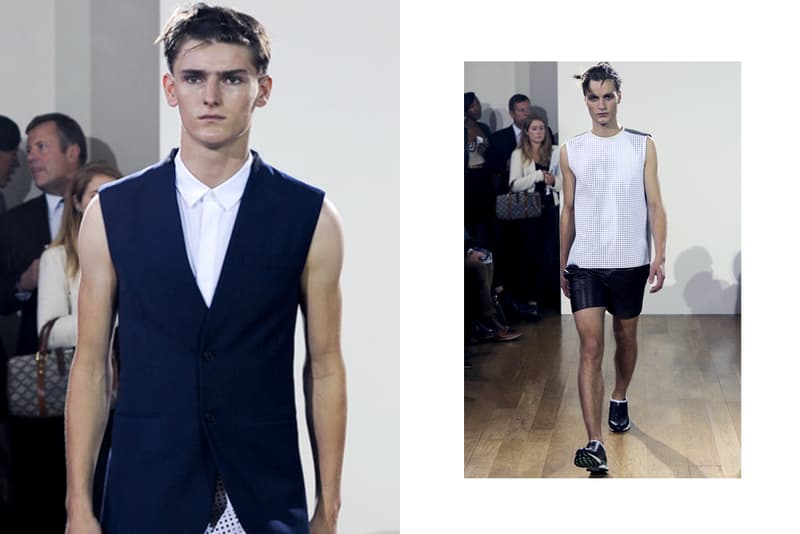 6 of 7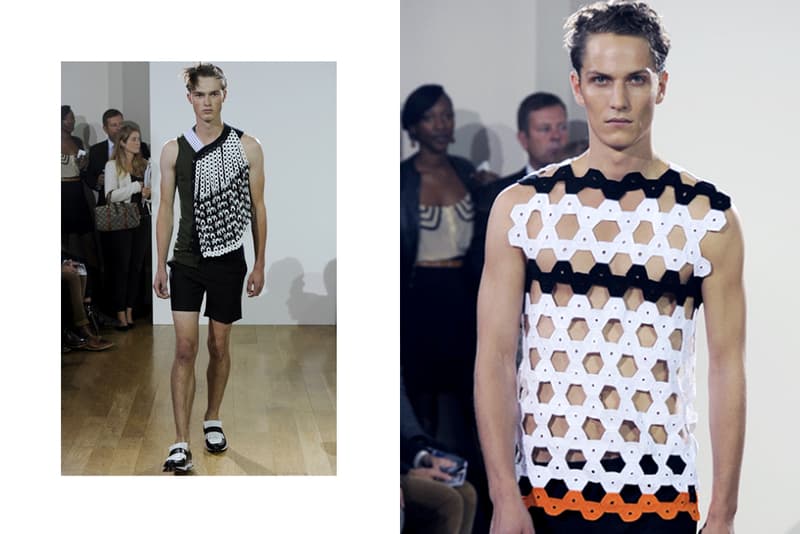 7 of 7
Undoubtedly one of the most talked about young British designers at the moment, Jonathan Anderson has an unashamedly diverse approach to fashion. Anderson delights in contrasts, bringing three, four, or five themes together in one piece. The title of the collection, "Craft Goes Machine," might sound like an unsuccessful '70s Krautrock band, but it is actually Jonathan's ode to difference as he explores the extremities of both traditional craft and large-scale industrial production, best demonstrated by a fantastic abstracted-paisley print at one end of the spectrum and vests produced from hand-crocheted hexagons at the other.
After the show oki-ni went backstage to fire a few questions at an understandably tired-looking Mr. Anderson.
Hi Jonathan. 'Craft Goes Machine'. Explain?
It's about extreme craft and extreme machine work on materials, we developed everything in the collection… the fabrics, everything.
We saw an interesting video on your blog about the abstracted paisley print – a nice continuation
of the paisley theme from last season. Is that what you were thinking?
Yeah, so we abstracted it into something more graphical and it was silk screen printed.
You're big on English production. When we think of English production we think of old women
knitting in a cottage, but this collection is very much the other way?
I like the two extremes. I like when something is so traditional that it's ridiculous and something that is so mechanical that it's a nightmare to make. I love the two extremities.
We read a quote from you the other day that said you like the idea of five different ideas meeting
in one garment. Is that an accurate description of your design process?
Yeah, I like as many ideas as I can squeeze in. I like the idea of three garments in one and really creating a hybrid of things together. It's about mixing up the textures, for me. We're always about pushing something.
With that sort of eclectic approach, was there anything this season that you couldn't do,
production wise?
We did everything we wanted to, even though I'm exhausted now. But we got everything: laser-cut leather, chainmail, we crocheted four thousand hexagons. Kids [interns] are killing themselves but it's fine now.
We loved the Porter bags. How did that collaboration come about?
They approached us and offered to do exactly what we wanted. They're great but they won't come cheap!