41 artistes australiens lancent une campagne magistrale pour sensibiliser aux incendies qui dévastent le pays
L'inaction des politiques pointée du doigt.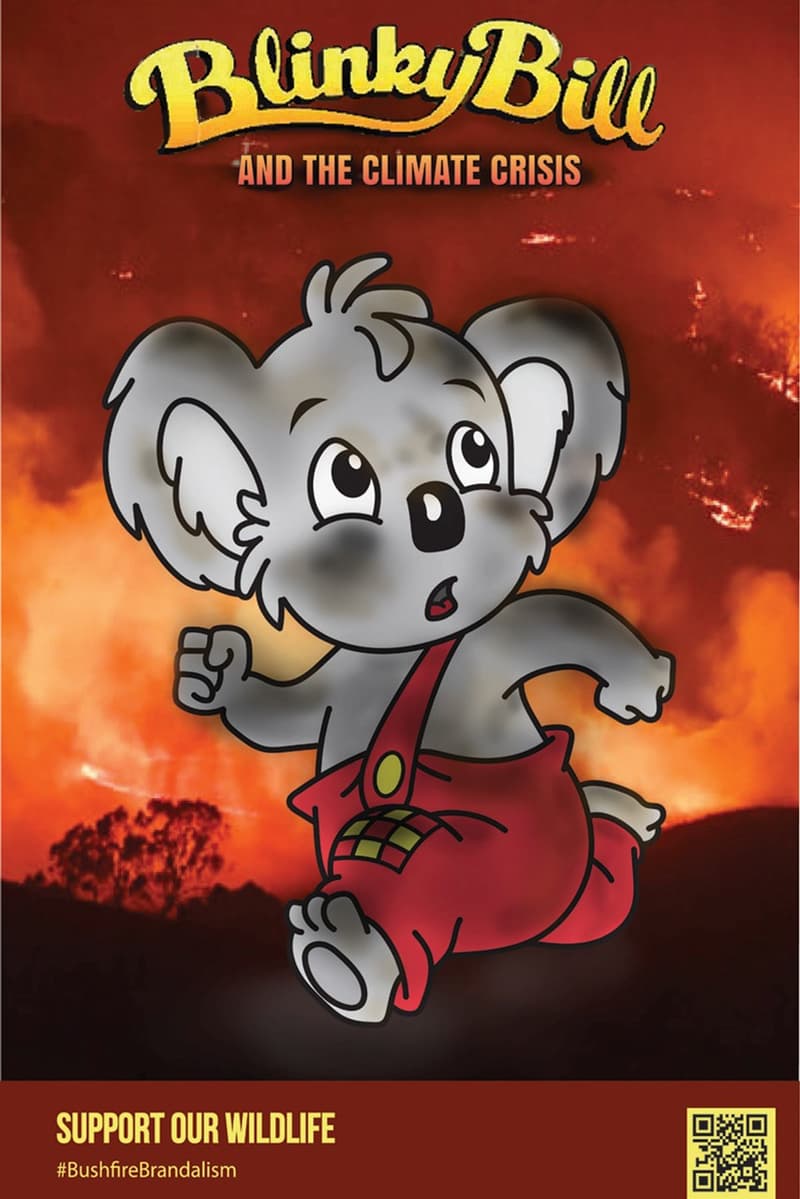 1 of 14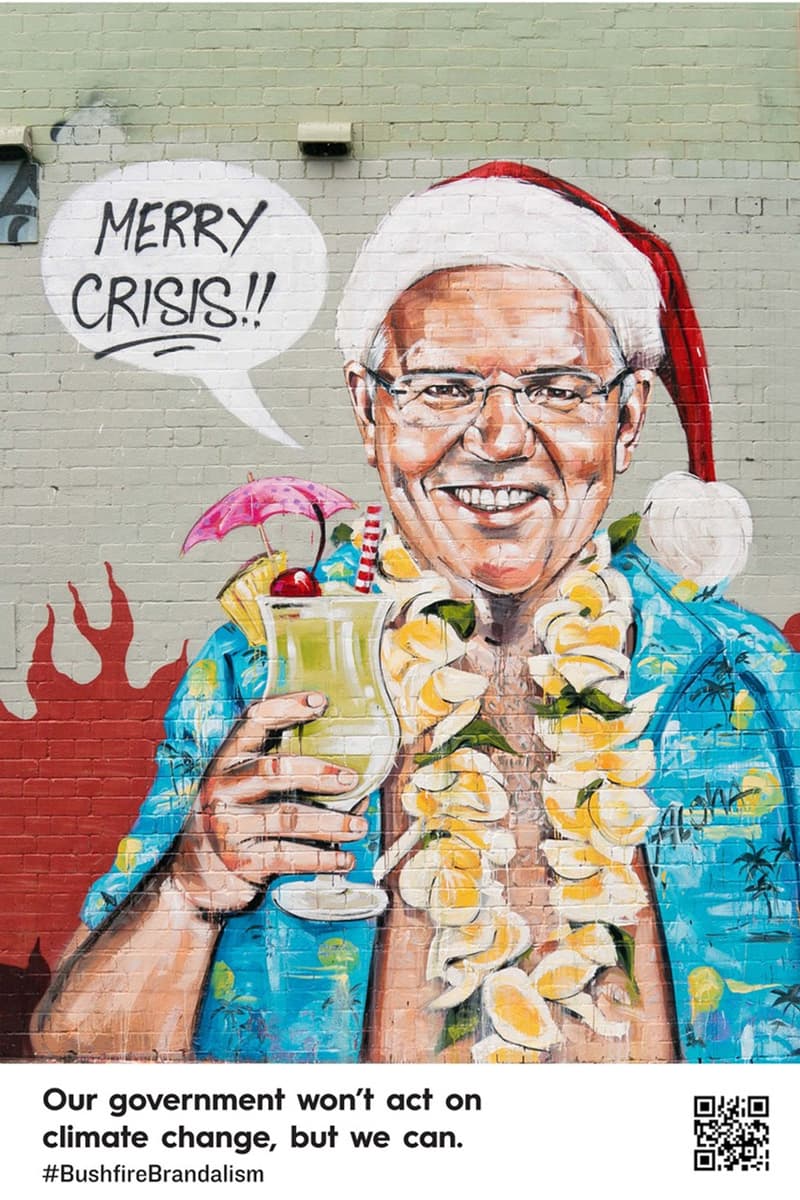 2 of 14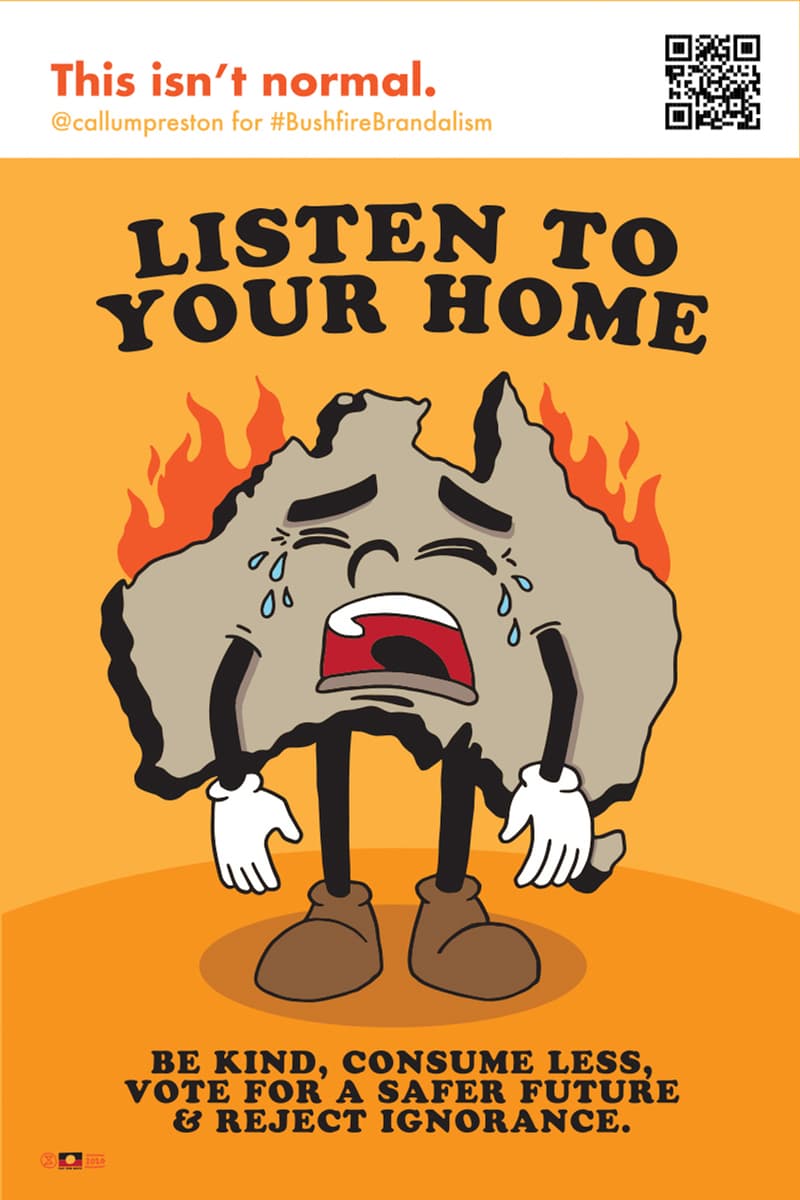 3 of 14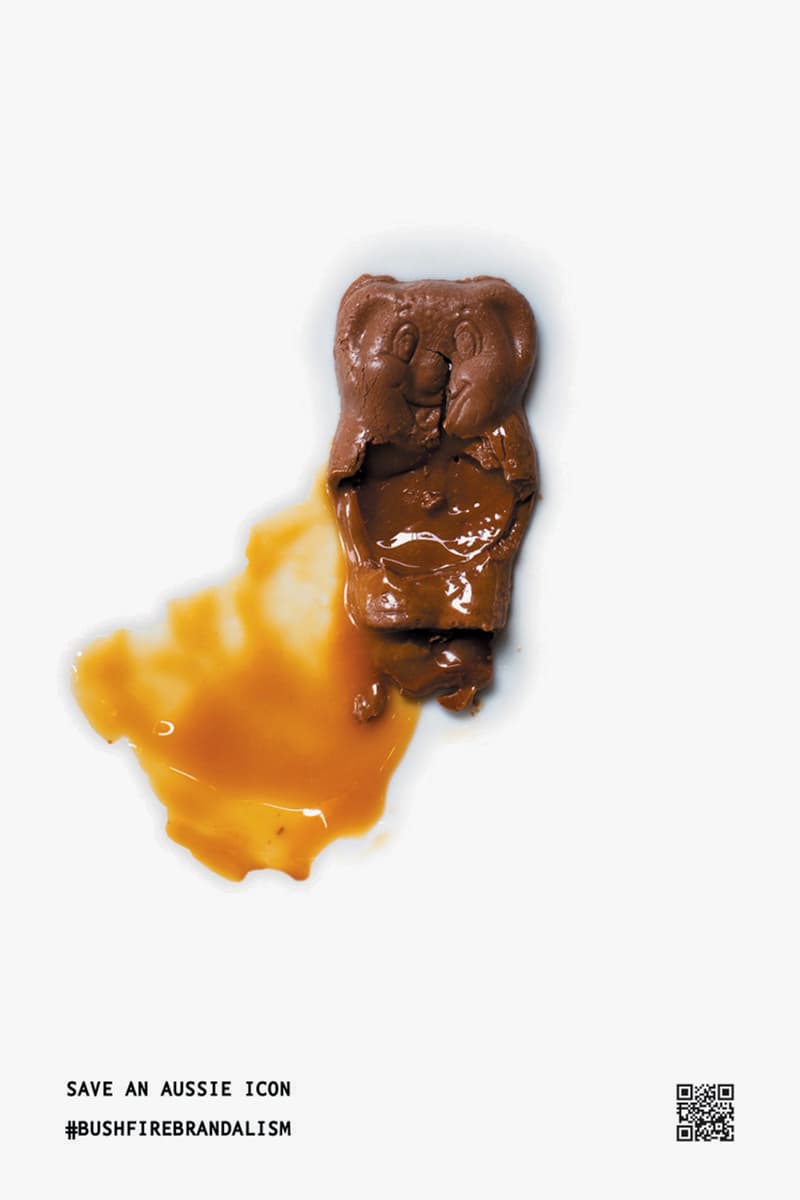 4 of 14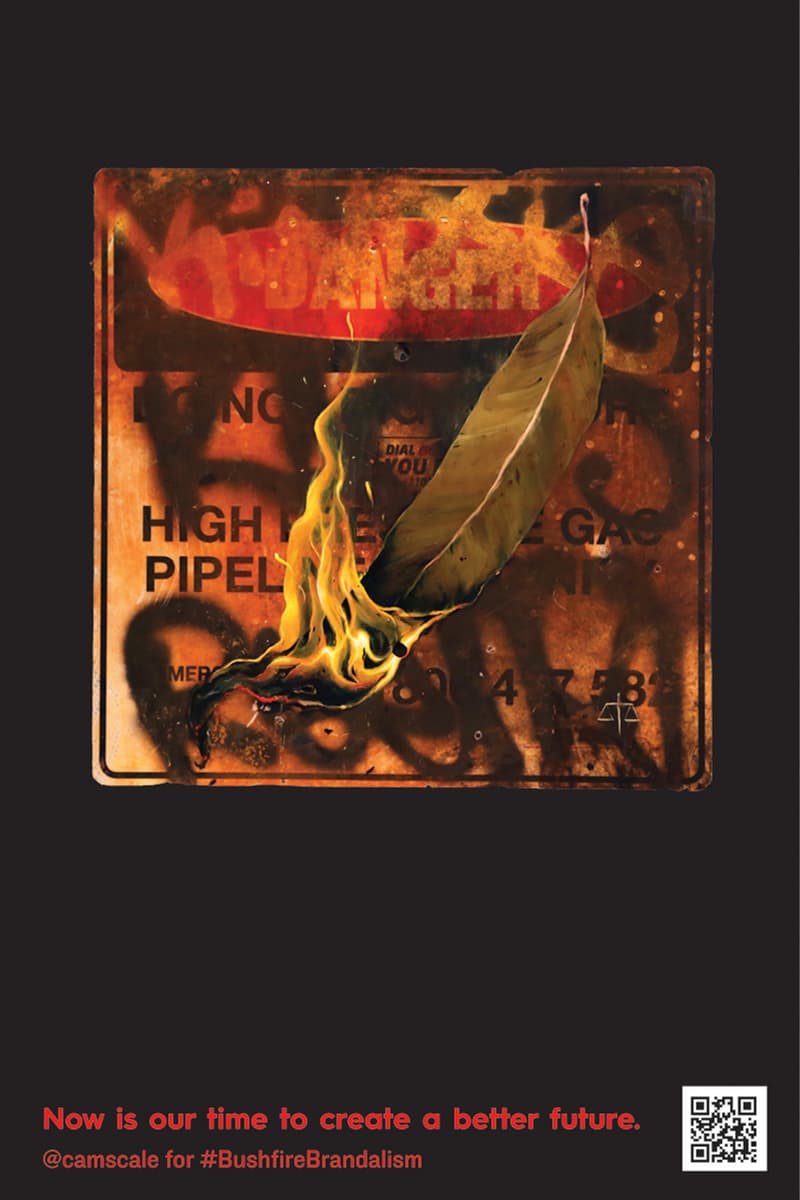 5 of 14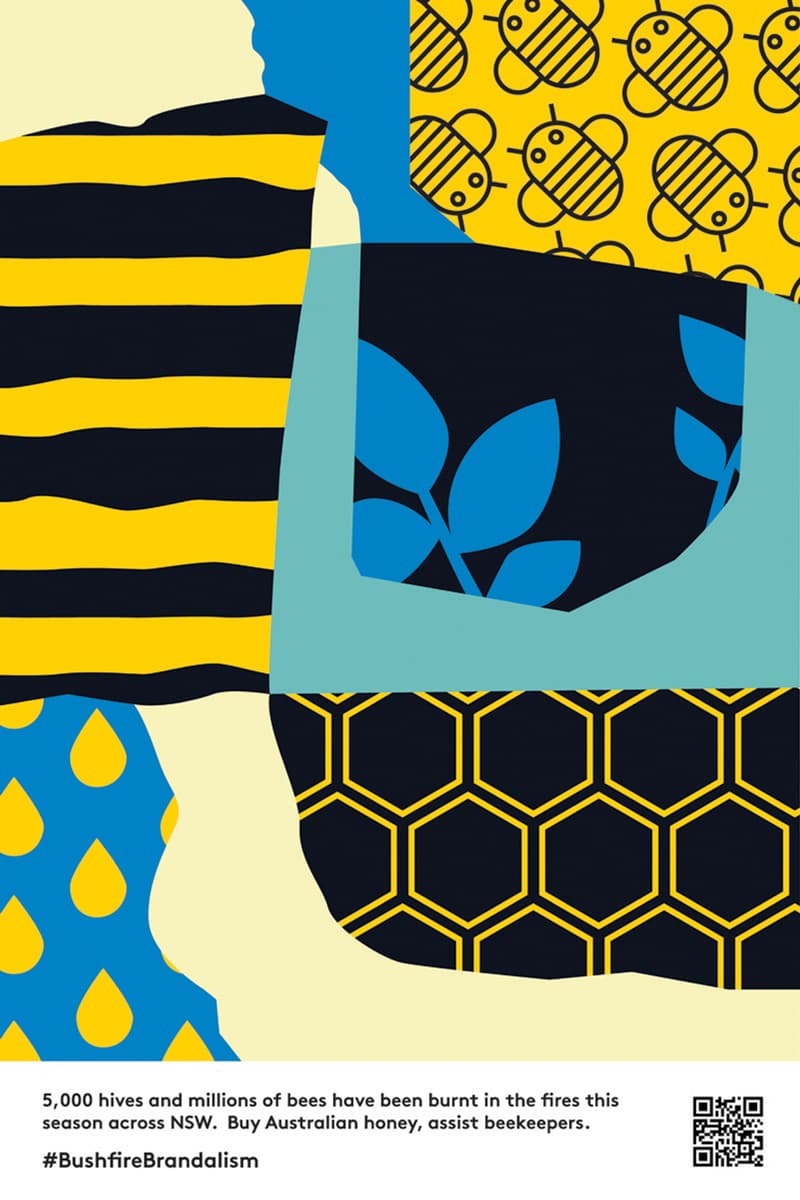 6 of 14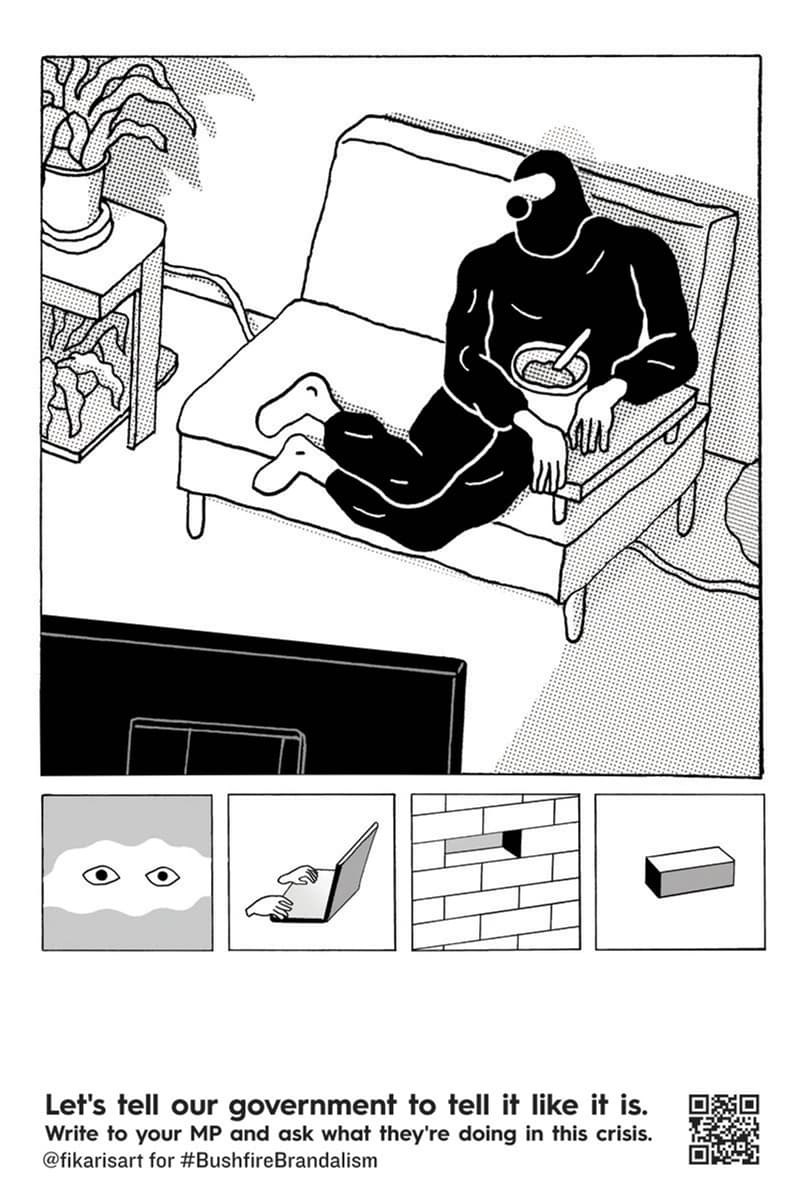 7 of 14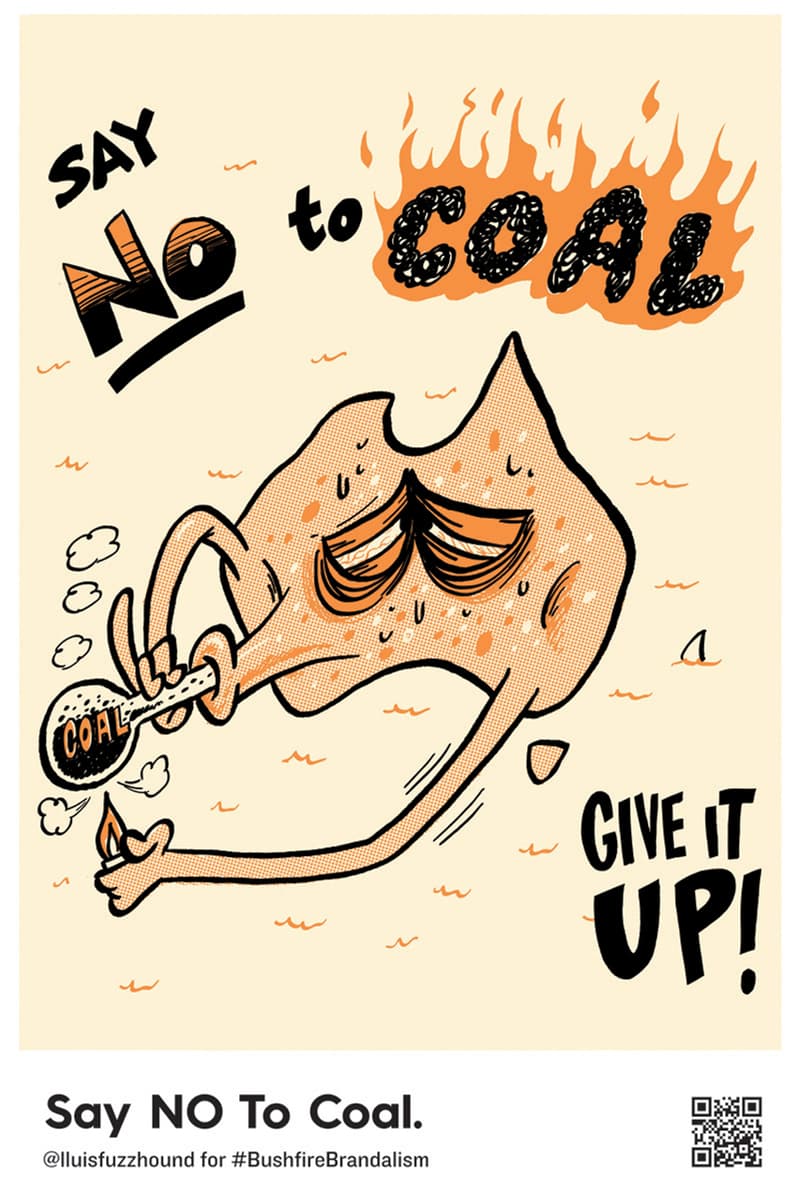 8 of 14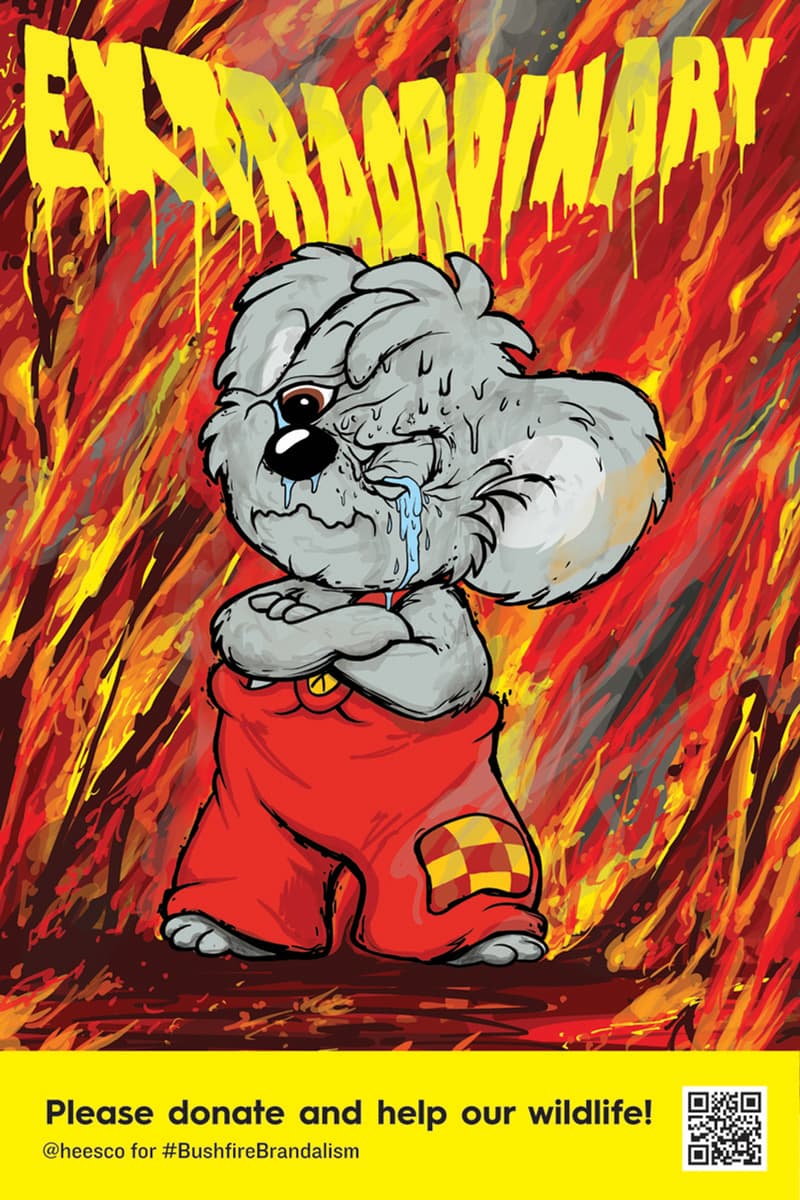 9 of 14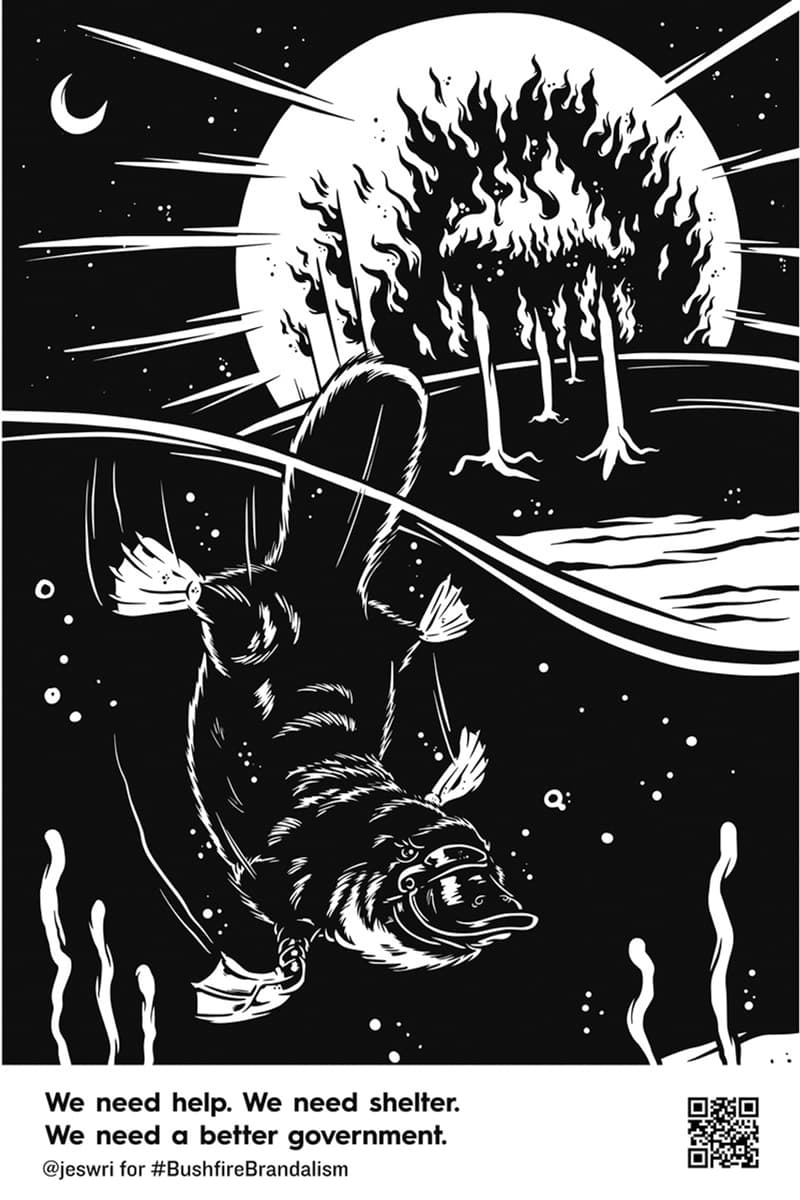 10 of 14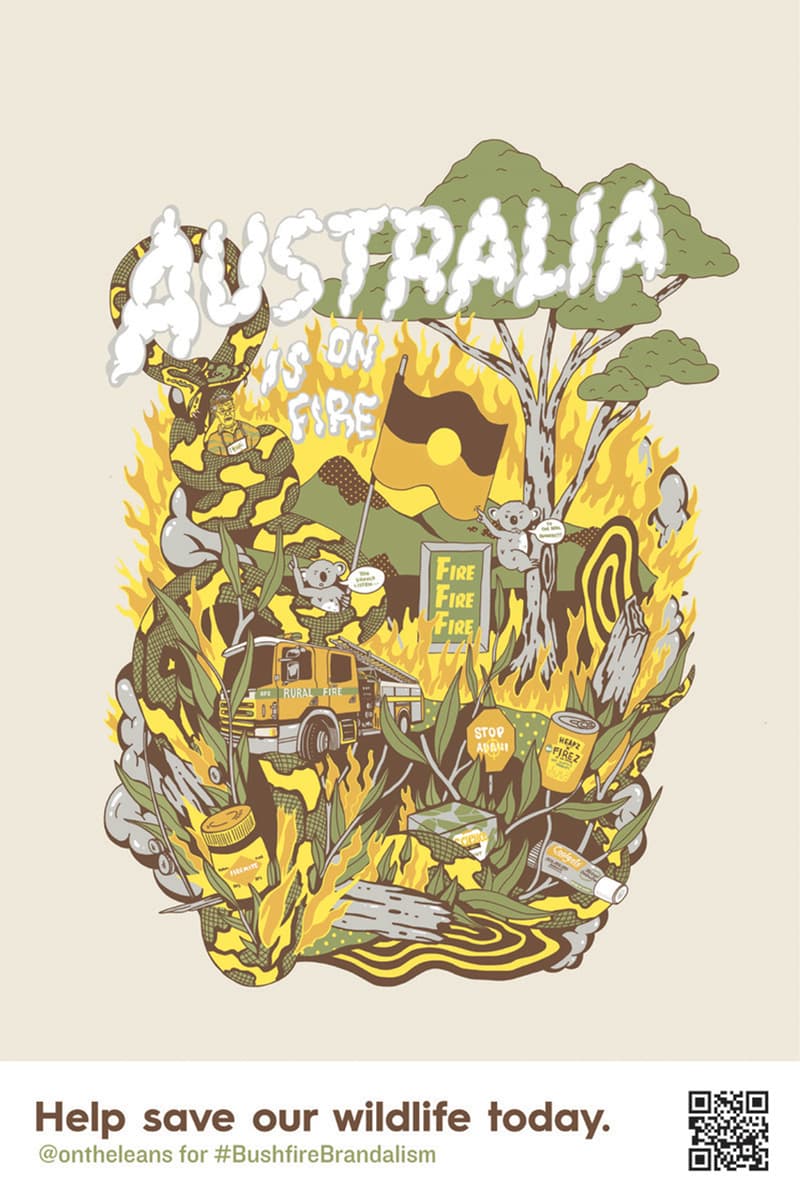 11 of 14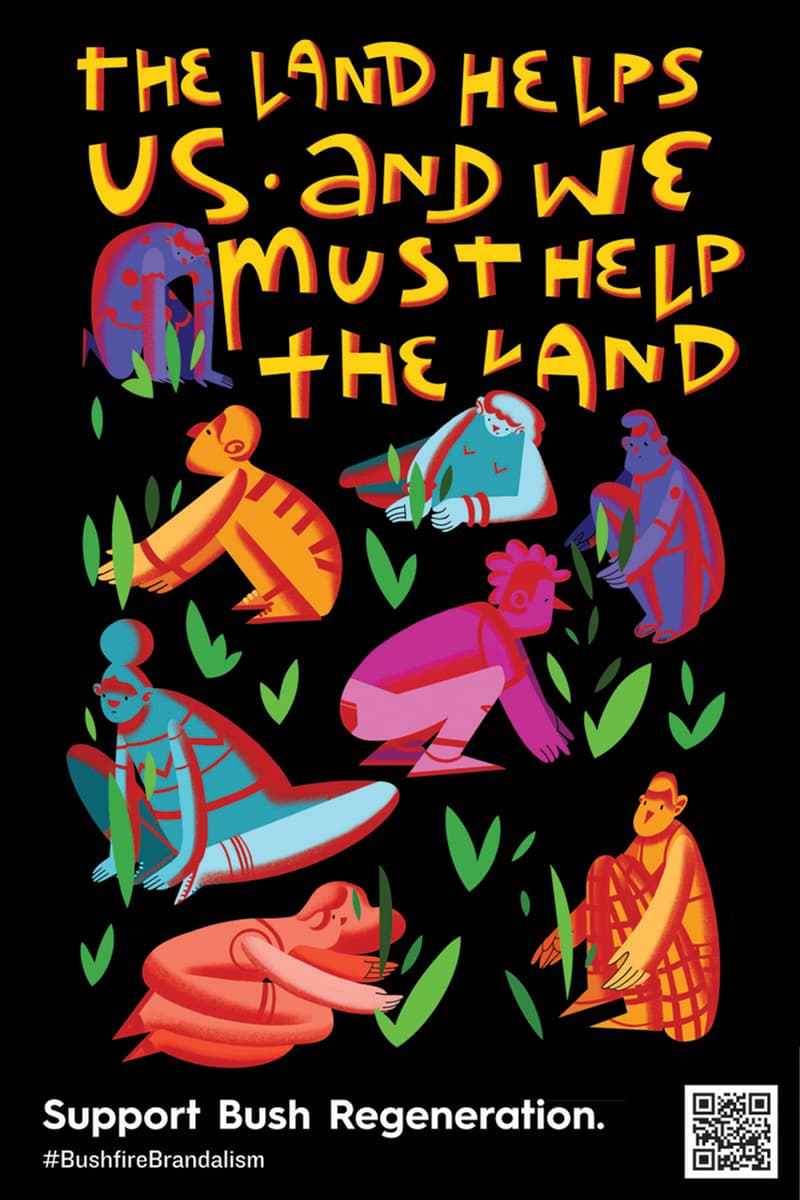 12 of 14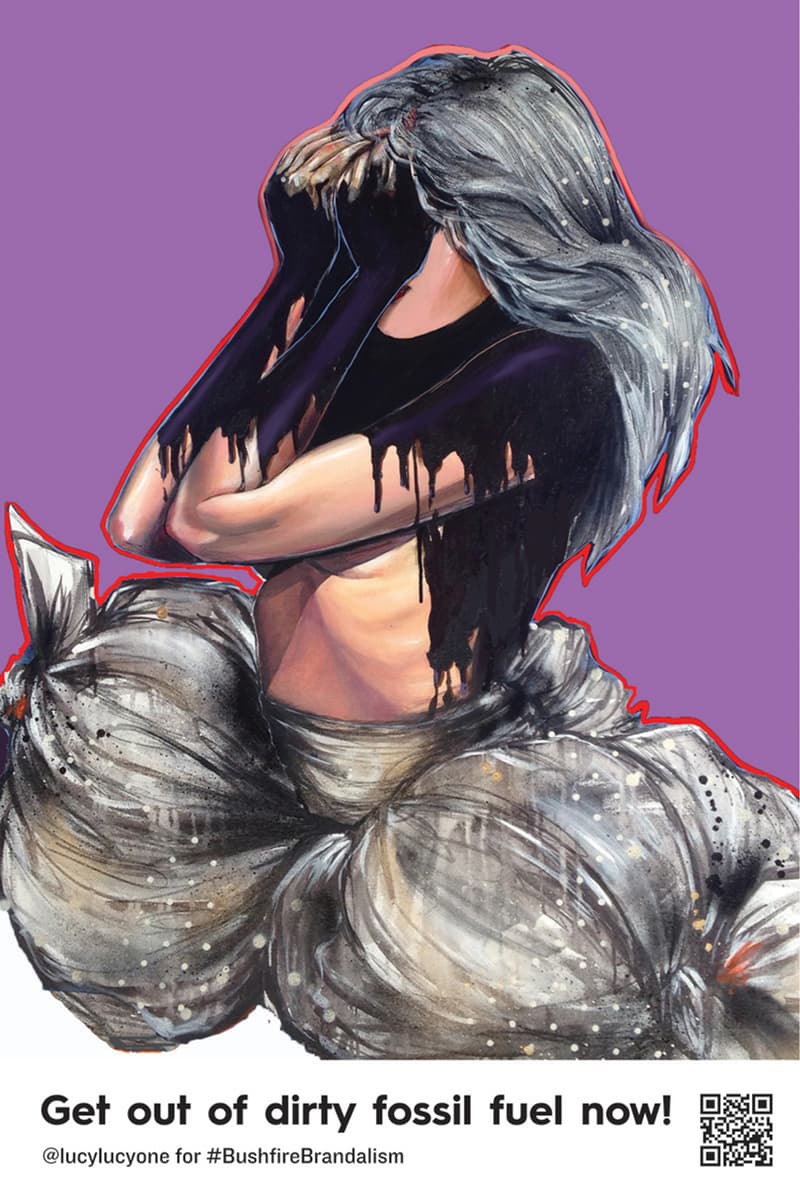 13 of 14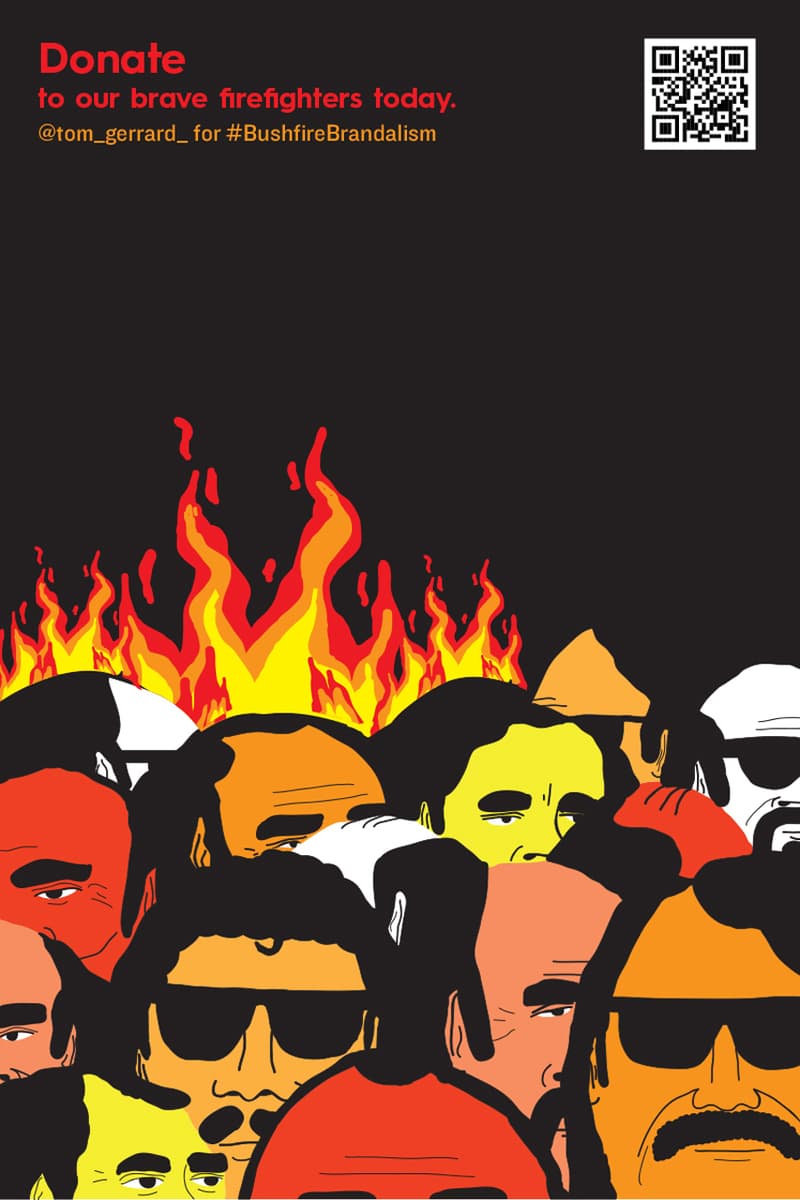 14 of 14
La semaine dernière en Australie, un collectif de 41 artistes a envahi les rues de Sydney, Melbourne et Brisbane pour y tenir la plus grande exposition d'art en plein air non autorisée du pays afin d'alerter sur la situation toujours critique des incendies de forêt. Une campagne baptisée "Bushfire Brandalism" à l'occasion de laquelle ces artistes australiens ont remplacé 78 panneaux publicitaires pour y placarder les messages sous forme d'images.
Le collectif entend ainsi alerter l'opinion sur les causes et conséquences de ces feux et l'inaction du gouvernement tout en sensibilisant sur les problèmes liés à l'exploitation de l'industrie des combustibles fossiles comme le charbon. Chaque œuvre se veut informative et offre un accès direct à une trentaine d'associations caritatives pour aider à la lutte via un QR code.
"Nous n'acceptons pas que la situation soit vue comme 'normale'. Nous rendons visibles ces problématiques dans l'espace public et dans nos médias; des zones d'habitude monopolisées par des entités qui maintiennent des programmes conservateurs de déni du climat. Si les journaux n'impriment pas l'histoire, nous le ferons !", a déclaré un porte-parole de la campagne. Découvrez en détails certaines affiches de "Bushfire Brandalism" dans la galerie photo ci-dessus. Récemment, Lewis Hamilton a fait un don de 500 000 $ pour lutter contre les incendies tandis que Serena Williams reversait l'intégralité de ses gains empochés lors du tournoi d'Auckland aux victimes des feux.
'Australia's largest unsanctioned art show': guerrilla bushfire campaign hijacks bus shelters https://t.co/B52oiWKKfY

— ?Derek Robinson (@DerekRobinson2) February 4, 2020
Et si vous l'aviez manqué, retrouvez les superbes photographies gagnantes du concours Travel Photographer of the Year 2019.