Aimé Leon Dore dévoile sa Porsche 964 Carrera 4 collaborative en images
De nouveaux visuels détaillés.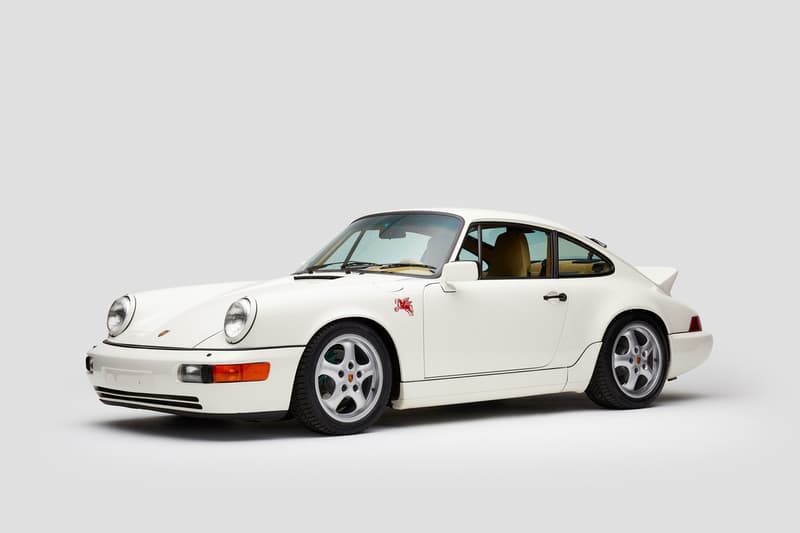 1 of 15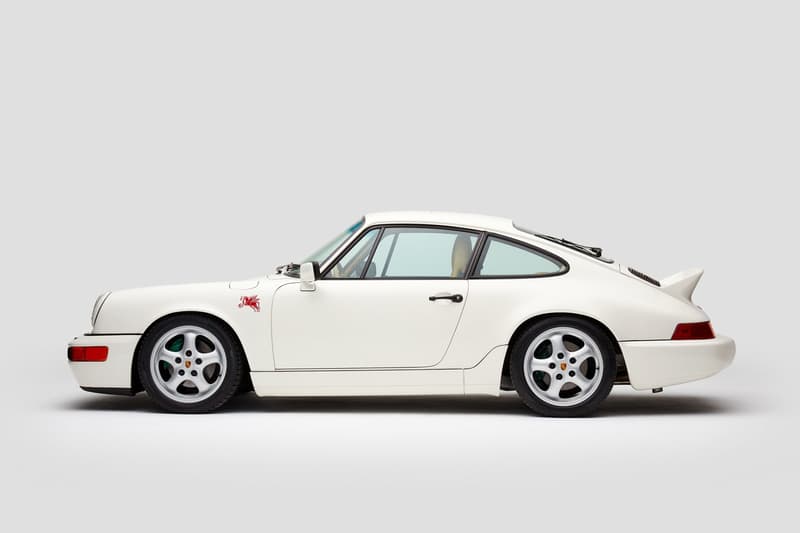 2 of 15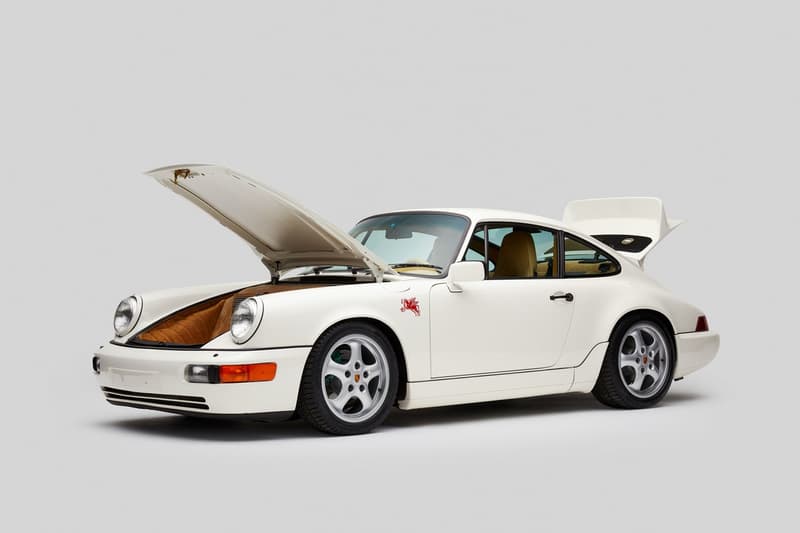 3 of 15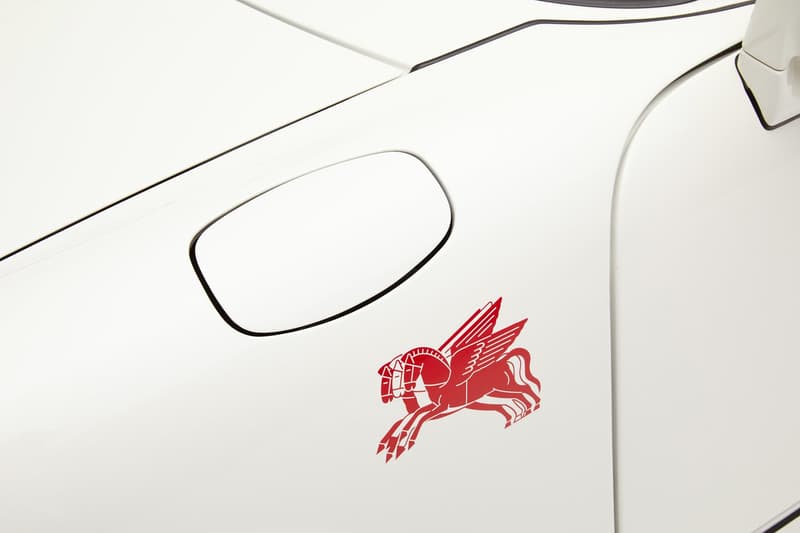 4 of 15
5 of 15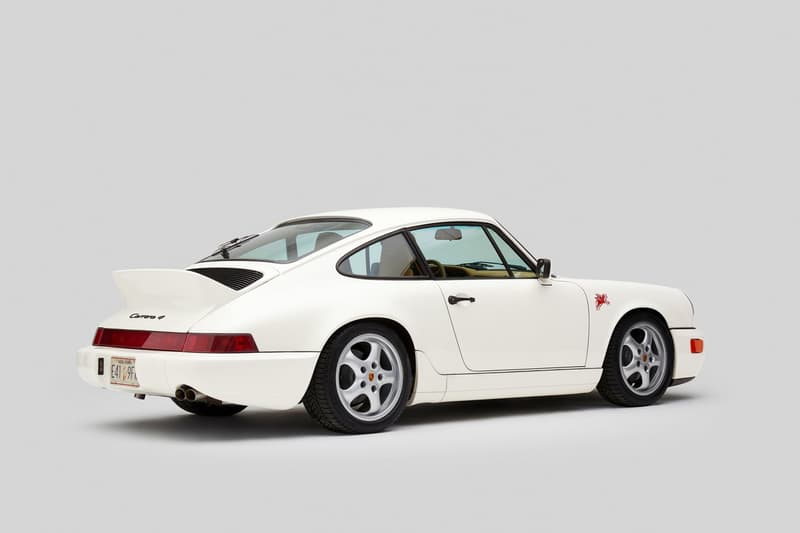 6 of 15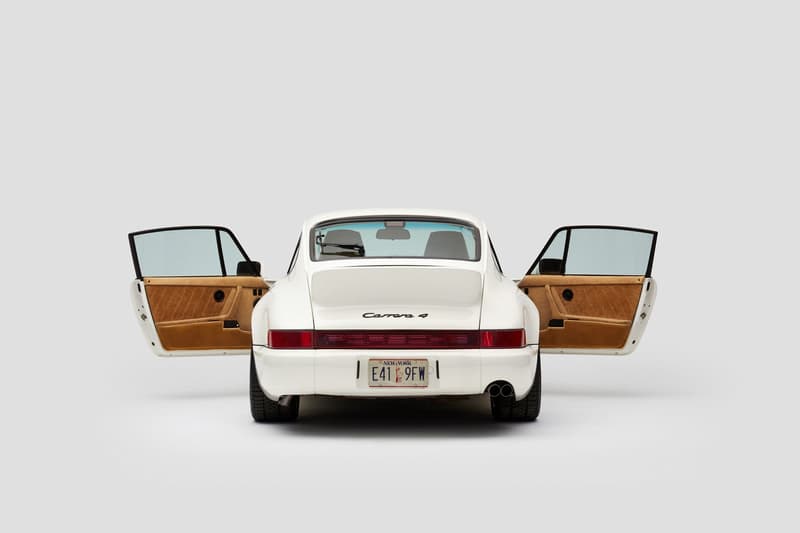 7 of 15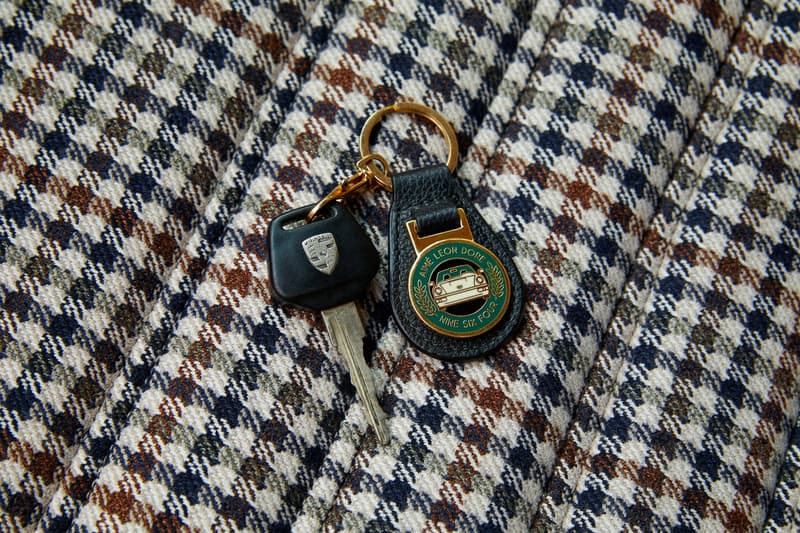 8 of 15
9 of 15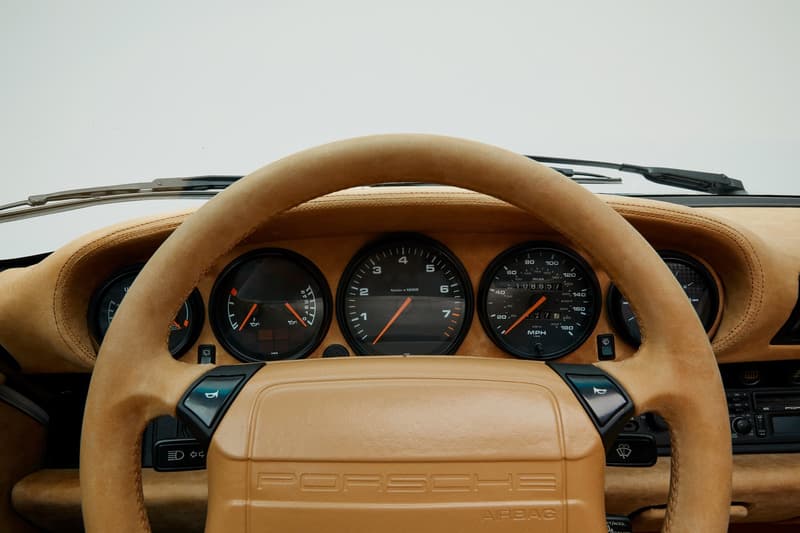 10 of 15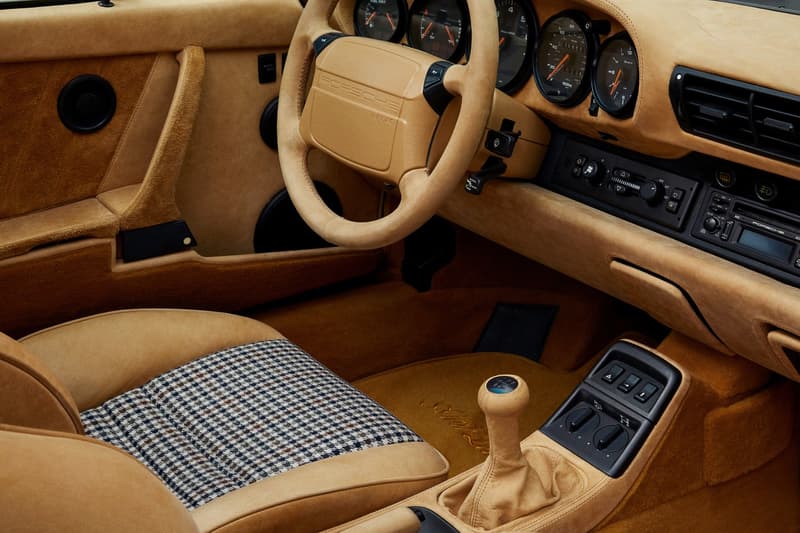 11 of 15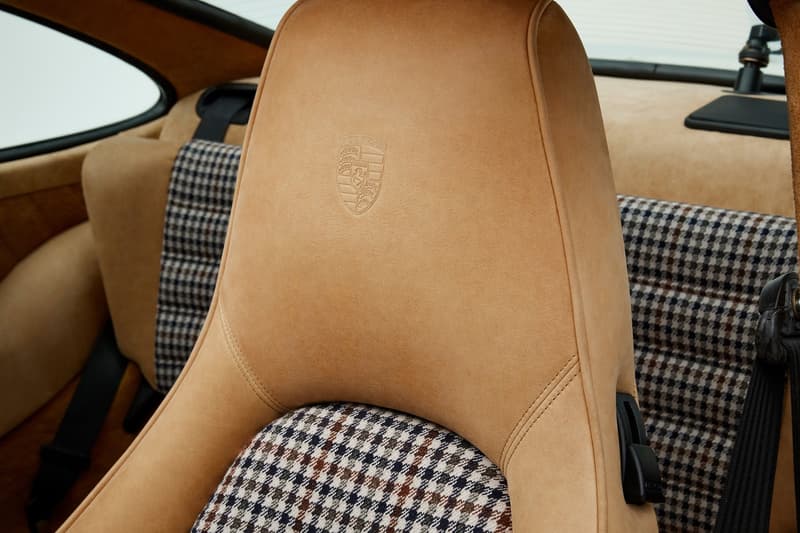 12 of 15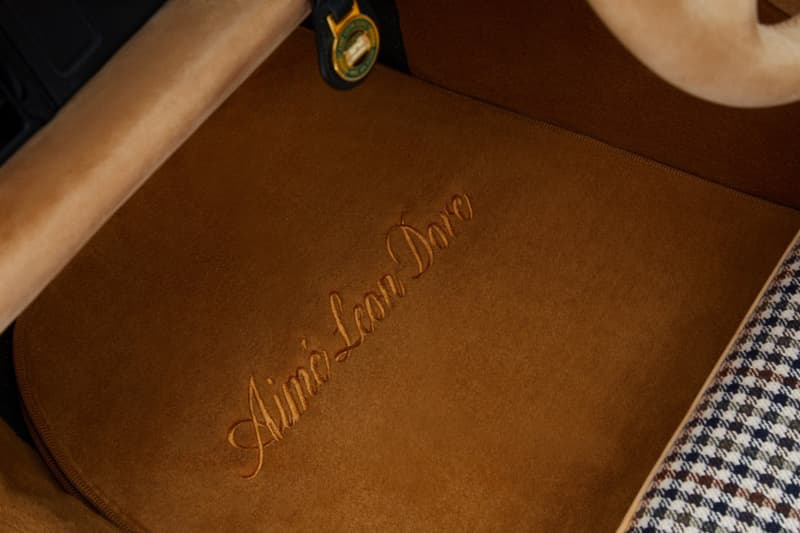 13 of 15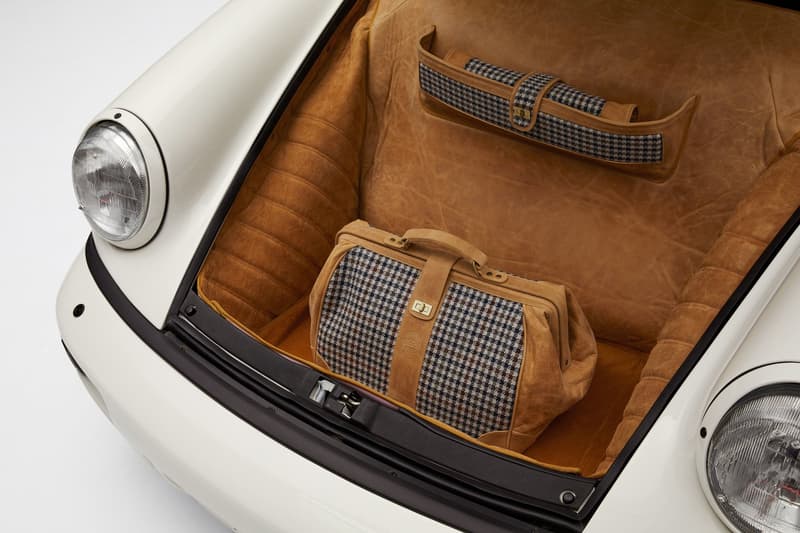 14 of 15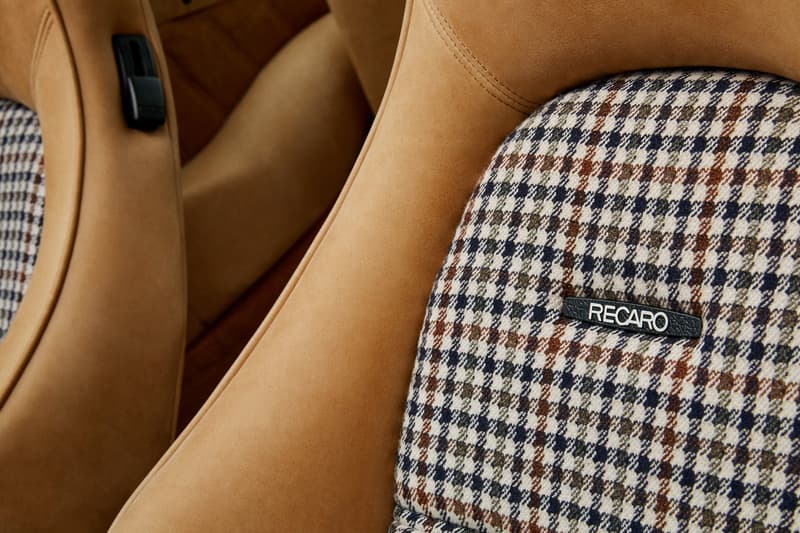 15 of 15
Il l'avait teasée sans que l'on puisse en décerner la nature, Aimé Leon Dore vient de dévoiler sa collaboration avec Porsche, portant sur le modèle 964 Carrera 4.
Révélé en vidéo et désormais en images, le véhicule de couleur blanche arbore les signatures de la marque new-yorkaise, d'un branding à l'écusson jusqu'aux matières et motifs de l'intérieur, velours et check, qui s'avèrent évocateurs de son actuelle collection hivernale.
Jetez un oeil aux images de cette ALD 964 Carrera 4 ci-dessus et admirez-là en action ci-dessous. S'il n'y a encore aucune information sur une mise en vente, sachez qu'elle sera exposée publiquement à la Jeffrey Deitch Gallery de New York du 6 au 9 février prochain.
---
26/12 : La griffe new-yorkaise Aimé Leon Dore a teasé une collaboration à venir avec Porsche via une courte vidéo publiée sur ses réseaux sociaux. On y aperçoit notamment une Porsche 911 Carrera 4 964 blanche filer à toute vitesse dans un paysage montagneux.
"Porsche & Aimé Leon Dore. En 2020", peut-on lire en caption de la publication. Pour l'instant, aucun détail concernant la nature de la collaboration entre les deux marques n'a encore été communiqué alors restez connectés pour de nouvelles informations. En attendant, Aimé Leon Dore dévoilait dernièrement ses nouvelles sneakers et une collection apparel avec New Balance.