ALYX droppe de nouveaux bijoux détaillés de son iconique boucle "Rollercoaster"
Colliers et bracelets à l'esprit utilitaire.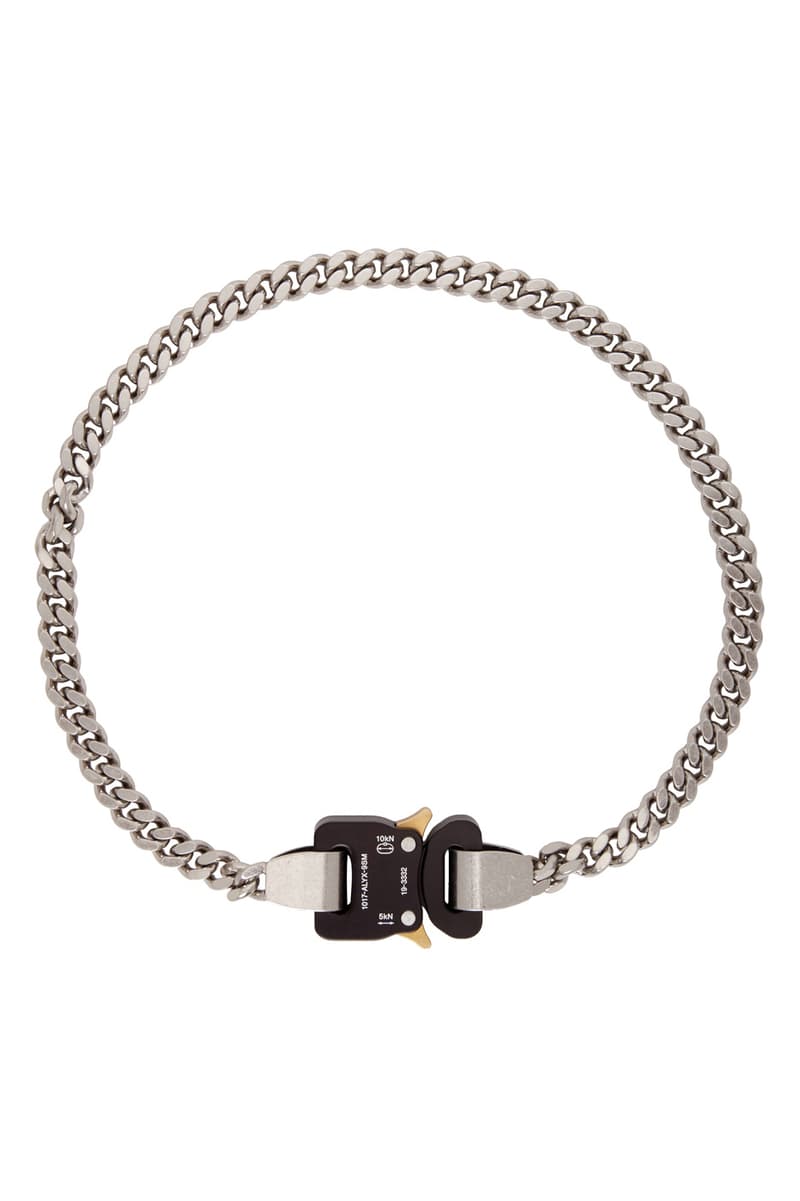 1 of 4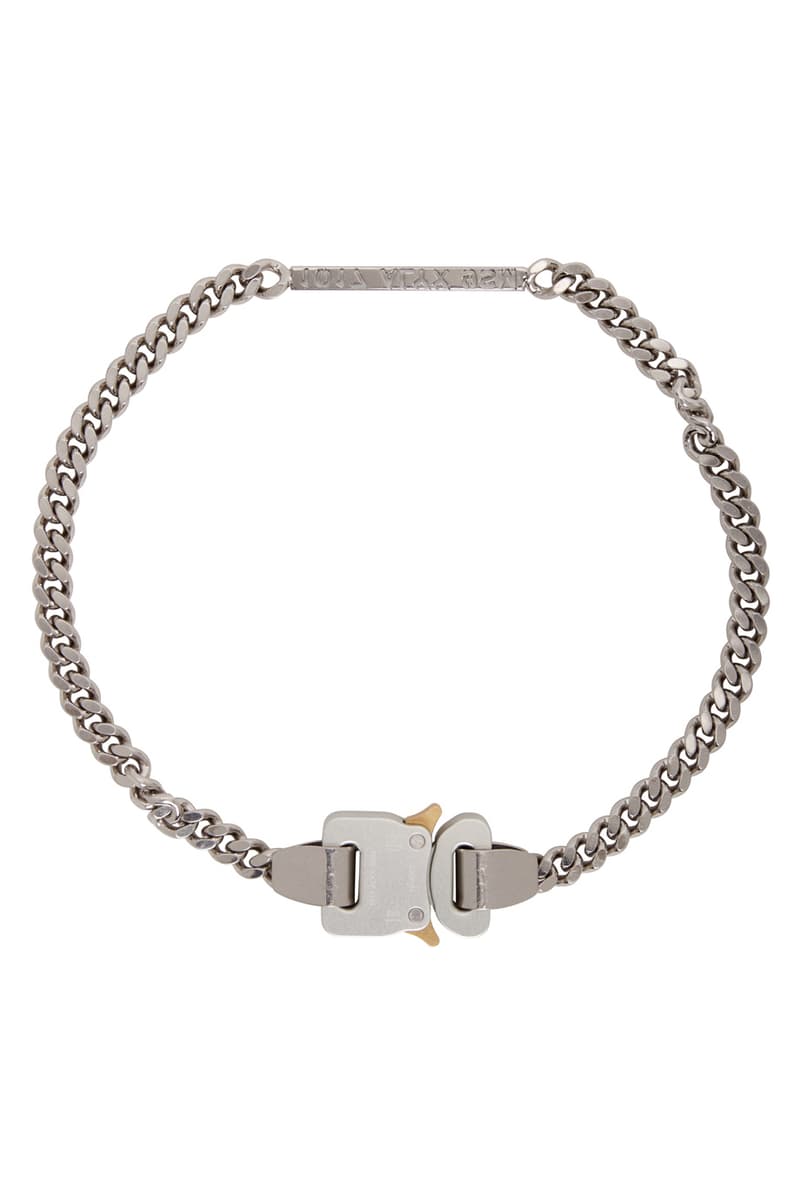 2 of 4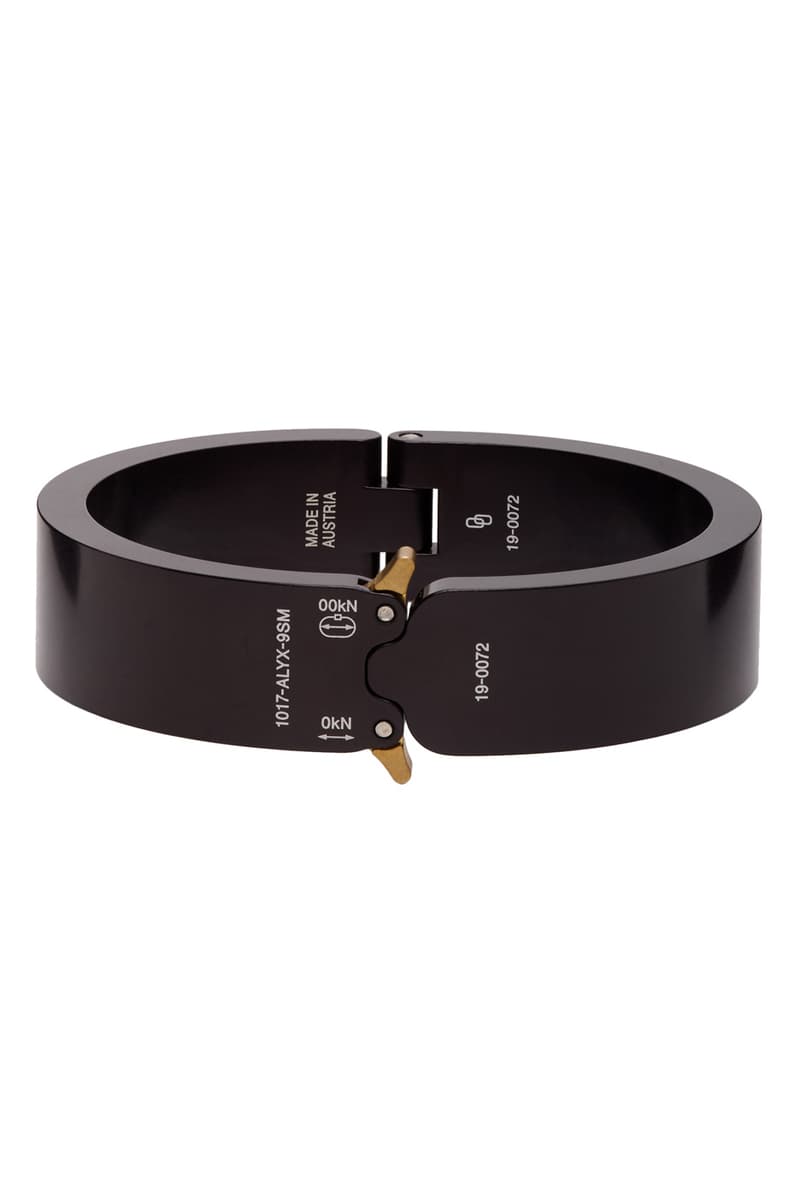 3 of 4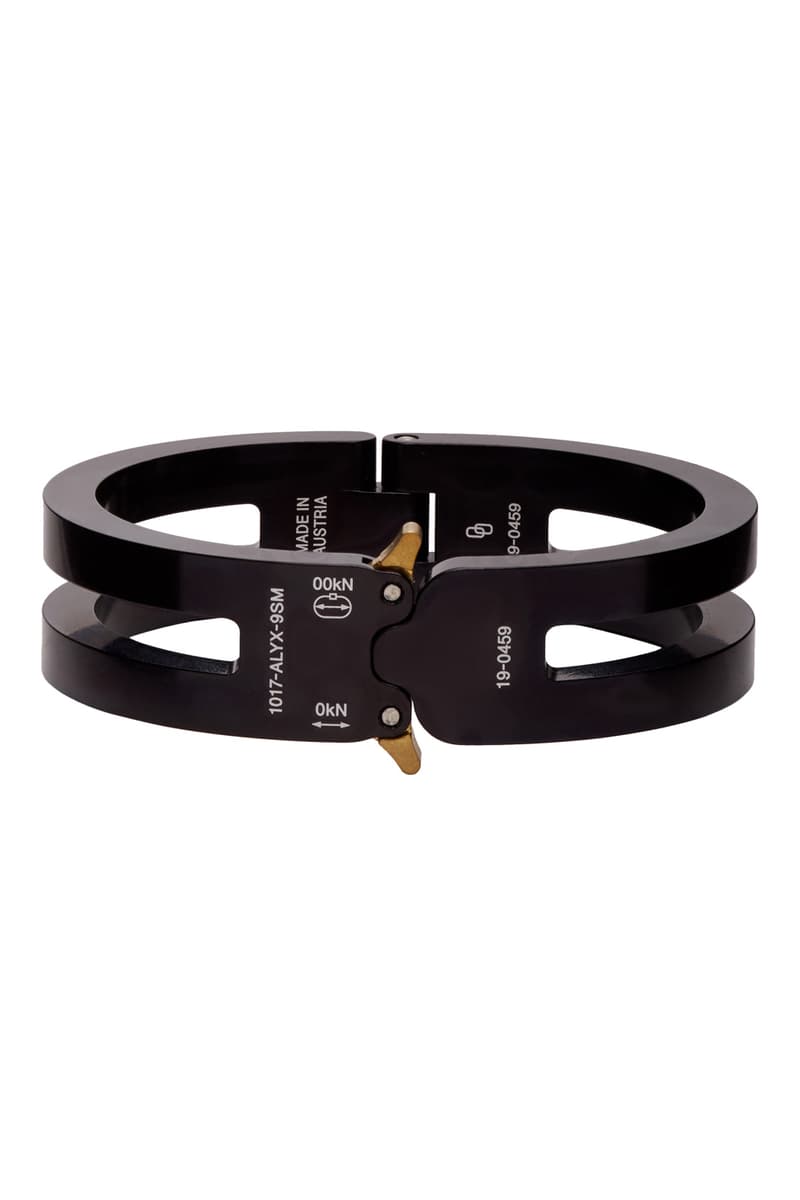 4 of 4
1017 ALYX 9SM vient de dropper une nouvelle gamme de bijoux habillés de l'iconique boucle "Rollercoaster" qui a fait la renommé de la marque et que l'on retrouvait récemment sur une Nike Air Force 1 collaborative.. Des accessoires à l'esprit utilitaire caractéristique du label de Matthew M. Williams se dévoilent ainsi dans différentes itérations.
On retrouve notamment deux chaînes à maille gourmette fabriquées d'aluminium argenté détaillées d'une boucle "Rollercoaster" gravée du nom du label. Enfin, deux bracelets en aluminium noir détaillés de l'iconique fermeture d'ALYX sont habillés de différentes inscriptions blanches caractéristiques de l'utilitywear.
Rendez-vous dès maintenant sur l'e-shop de SSENSE pour shopper les nouveaux bijoux de 1017 ALYX 9SM dans des prix allant de 450 à 480€.
Si vous l'aviez raté, Off-White™ droppait également une nouvelle sélection de bijoux il y a quelques jours.