La star Luka Dončić est le premier joueur à étrenner la Air Jordan XXXIV SE "Paris"
La star de Dallas arbore la paire exclusive et ultra limitée sur un parquet NBA.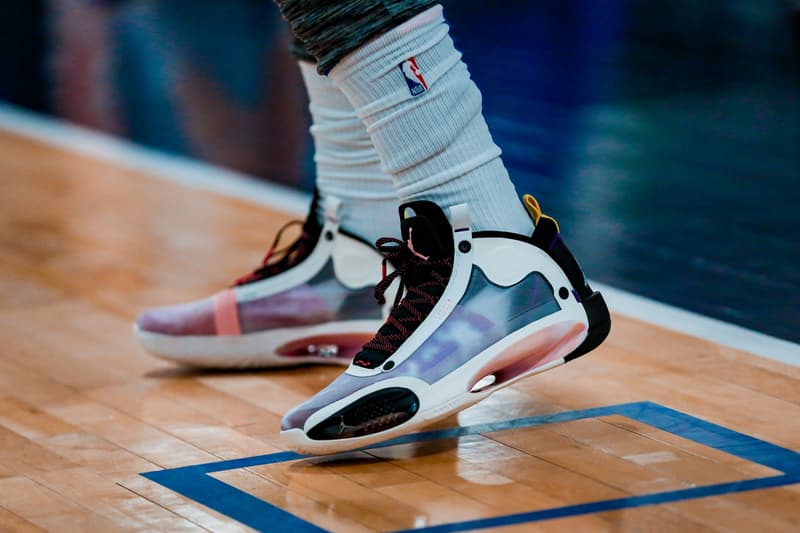 1 of 5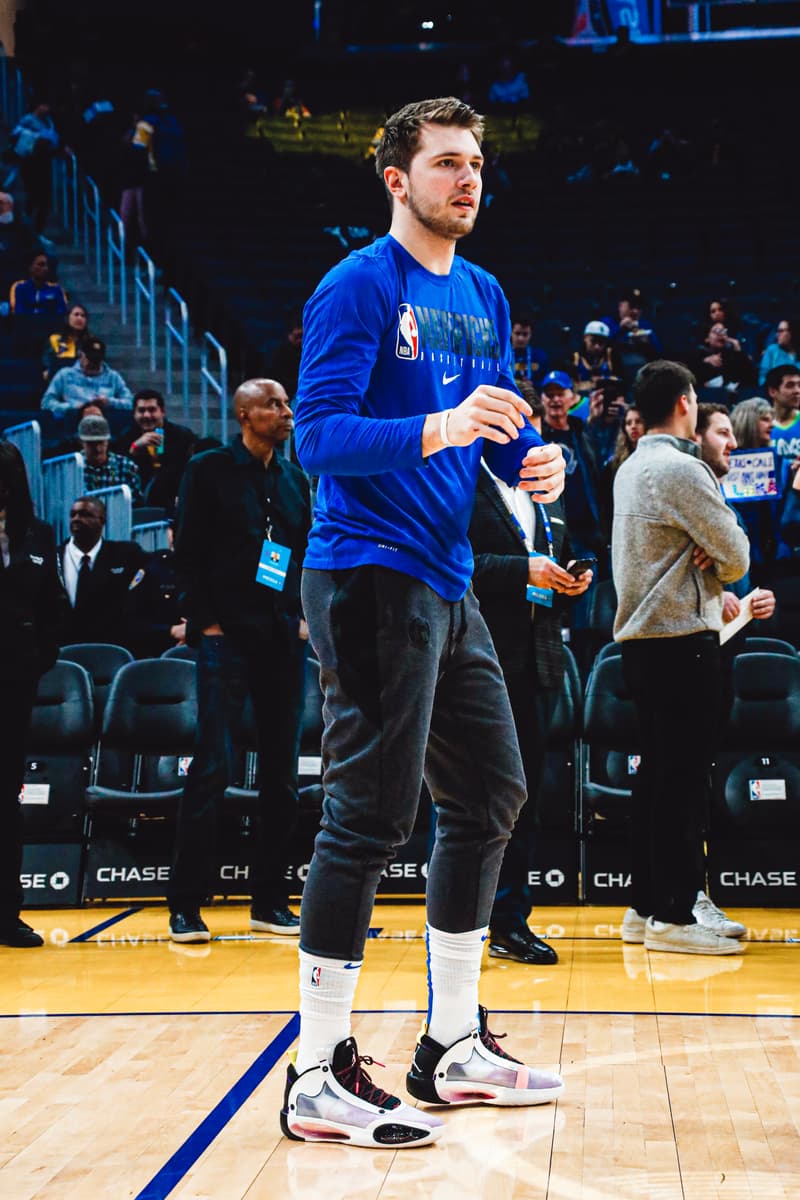 2 of 5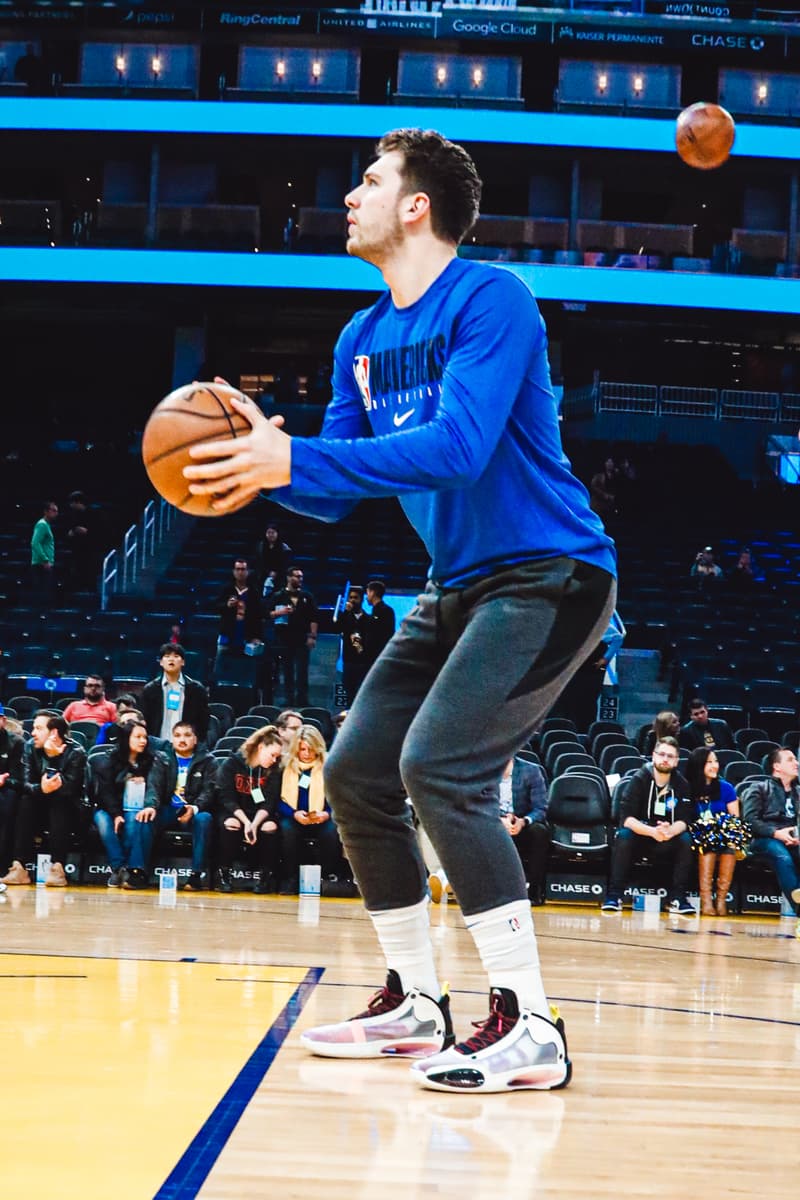 3 of 5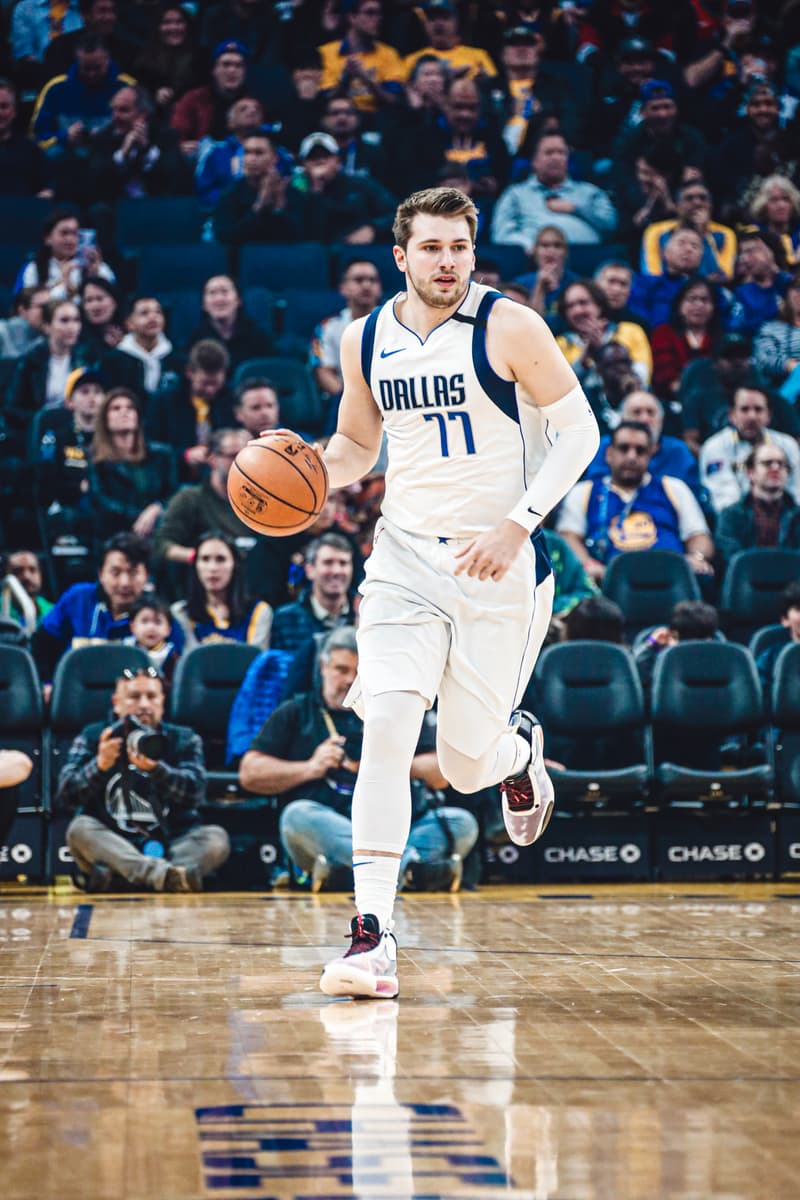 4 of 5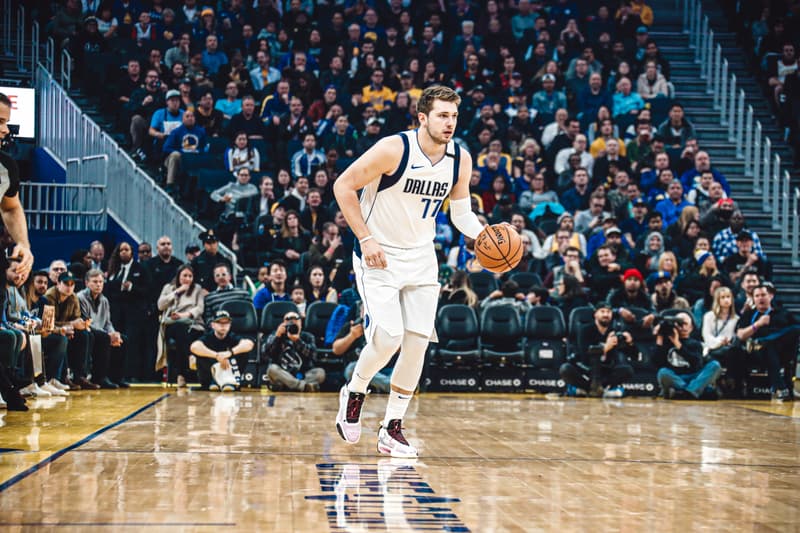 5 of 5
Alors que nous vous présentions en exclusivité mondiale la Air Jordan XXXIV SE "Paris"qui célèbre la capitale française et la venue historique de la NBA, voilà que Luka Dončić, la star des Dallas Mavericks et dernier poulain de l'écurie Jordan Brand, s'est offert le luxe d'être le tout premier joueur à étrenner la paire exclusive sur un parquet ce mardi soir à l'occasion de la rencontre contre les Golden State Warriors.
Luka a joué près de 30 minutes et aura été l'un des grands artisans de la victoire des siens avec 20 points, 8 rebonds et 2 passes décisives. Rappelons que l'ancien Rookie de l'Année la saison passée est cette année dans la discussion pour le titre de MVP, lui qui affiche des statistiques remarquables (28,9 points, 9,6 rebonds et 8,8 passes décisives). Le Slovène devrait également participer à son tout premier All-Star Game en février prochain, lui qui est actuellement 2ème du classement des votes à l'Ouest.
Dans le reste de l'actualité, sachez qu'une collection apparel pourrait bien accompagner la Air Jordan 1 x Dior.