Instagram vous offre désormais la possibilité de gérer vos DM depuis un ordinateur
Le réseau social ne cesse d'amener des changements sur sa plateforme.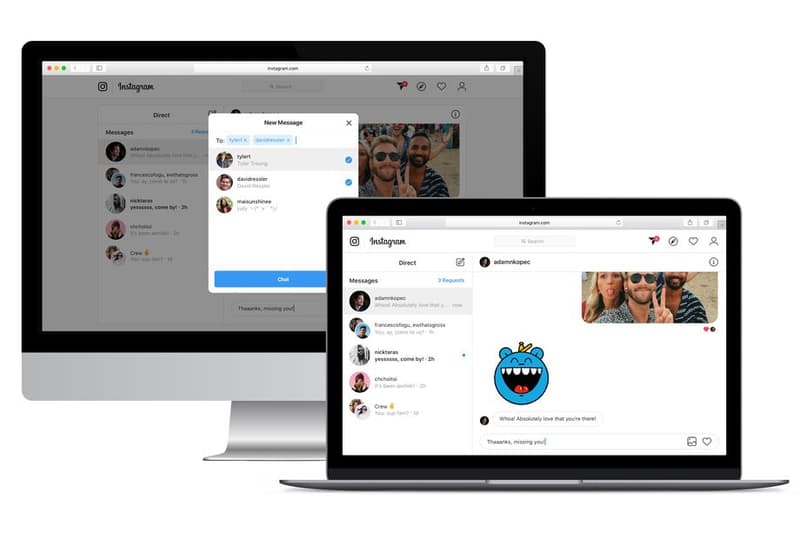 Un "petit pourcentage" des utilisateurs mondiaux de la plate-forme pourra accéder à leurs DM à partir du site Web d'Instagram. Voilà ce que vient d'annoncer le site spécialisé The Verge. Un nouvelle option de la part du réseau social qui ne sera donc pas accessible à tous.
La mise en page et l'expérience seront les mêmes sur un ordinateur que sur un smartphone. En effet, il vous sera possible de créer des groupes, mais aussi d'aimer un message en tapant deux fois dessus avec votre souris ou pavé tactile. L'échange de photo sera également activé ainsi que la petite icône en haut à droite vous indiquant le nombre de message non lus.
"Vous pourrez recevoir des notifications DM sur votre bureau si vous activez les notifications pour l'ensemble du site Instagram dans votre navigateur" ajoute The Verge qui précise qu'Instagram est en phase de test.
Cela fait suite à plusieurs changements annoncés sur le réseau social. Après avoir décidé de cacher le nombre de likes sur les publications, Instagram a également pris une nouvelle mesure contre les photos photoshoppées.