Bianca Sauders se réapproprie le vestiaire masculin à travers sa collection Automne/Hiver 2020
Présentée à la Fashion Week de Londres.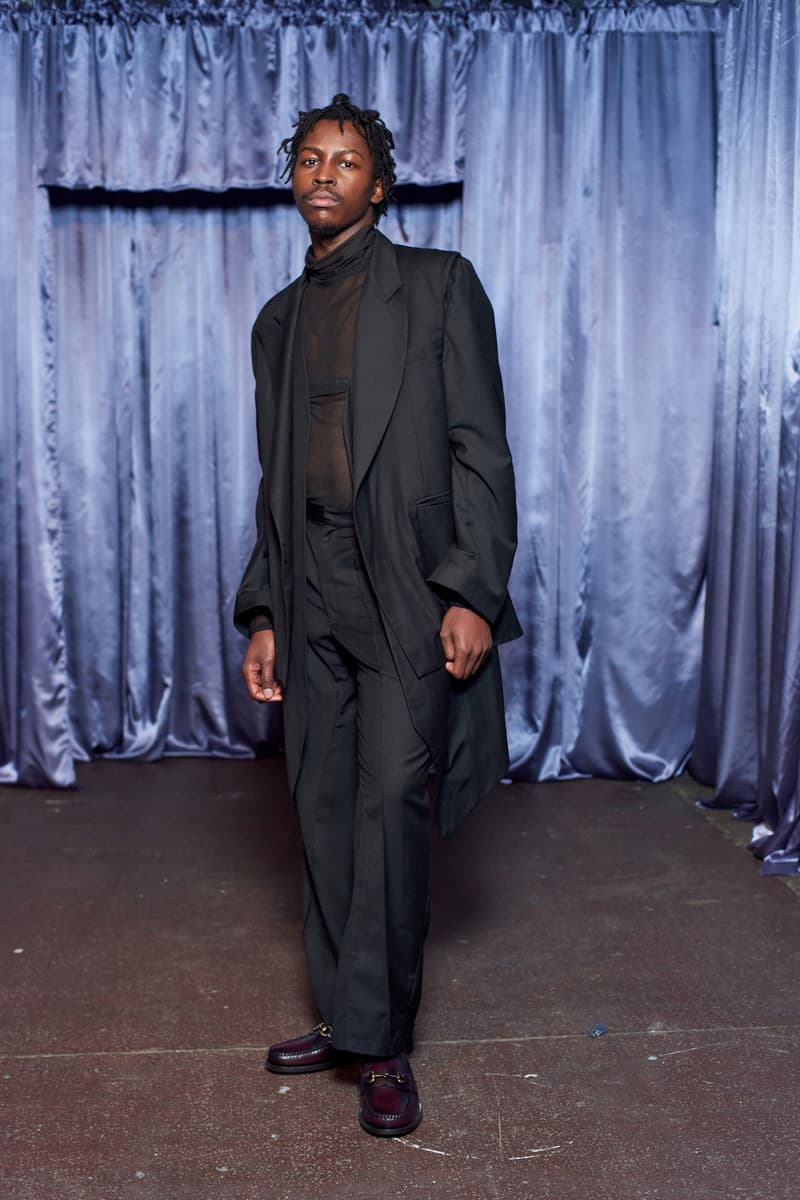 1 of 14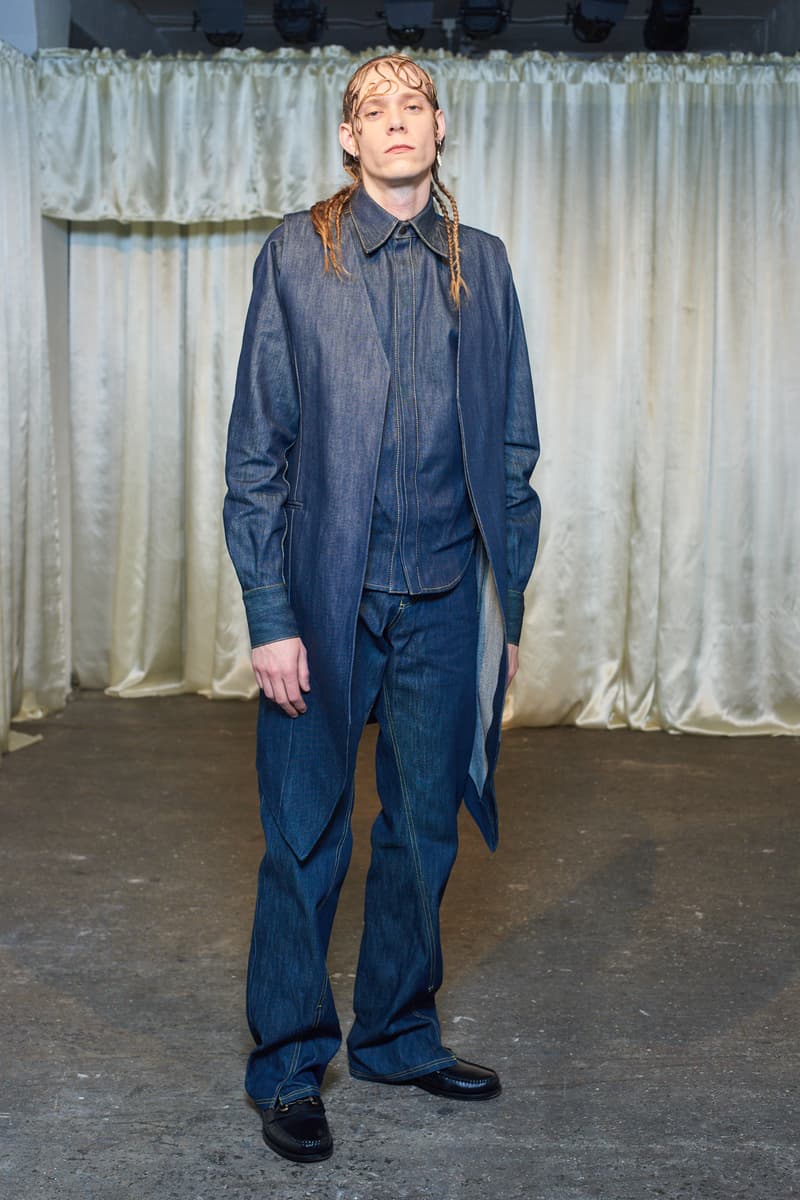 2 of 14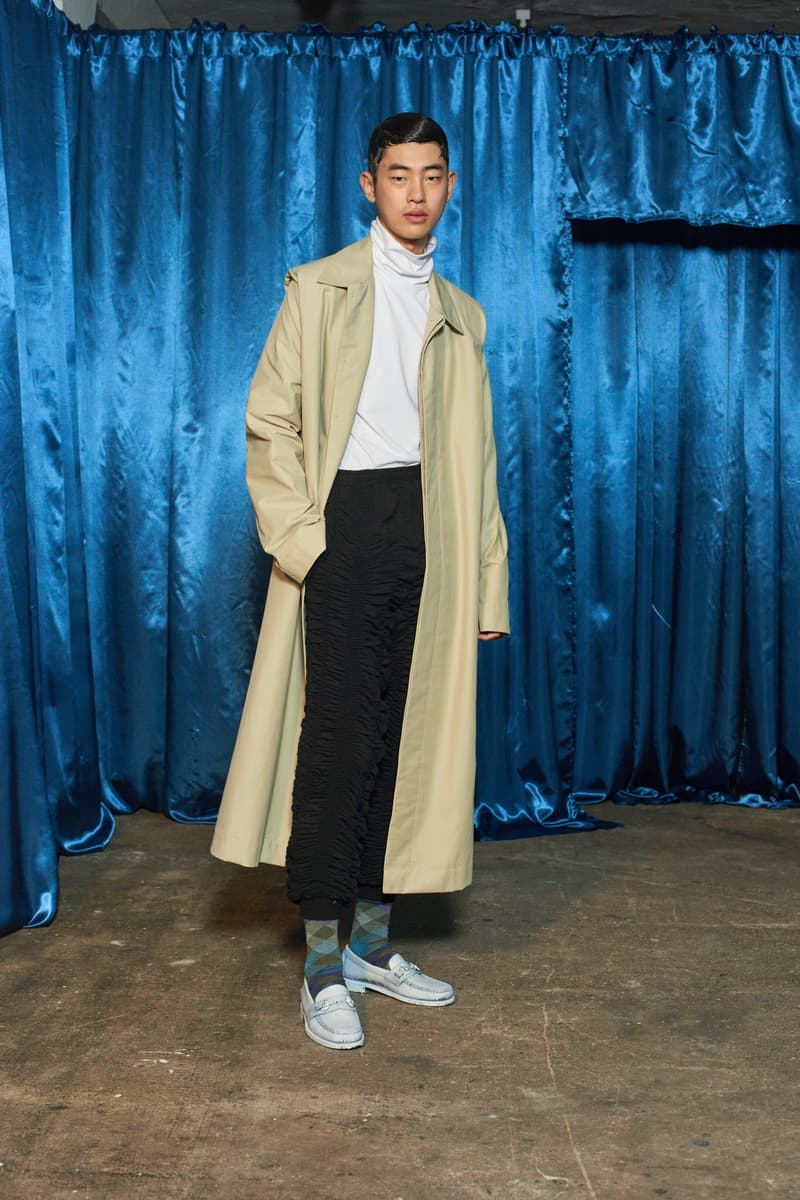 3 of 14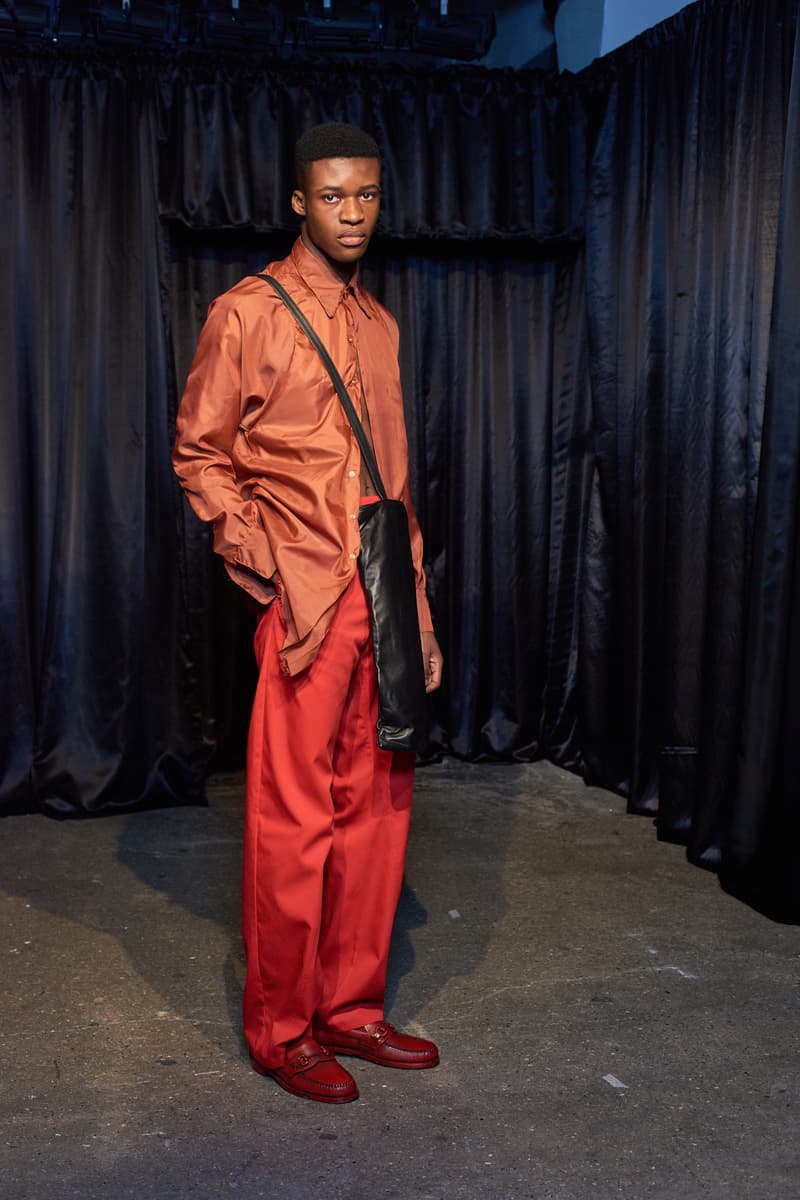 4 of 14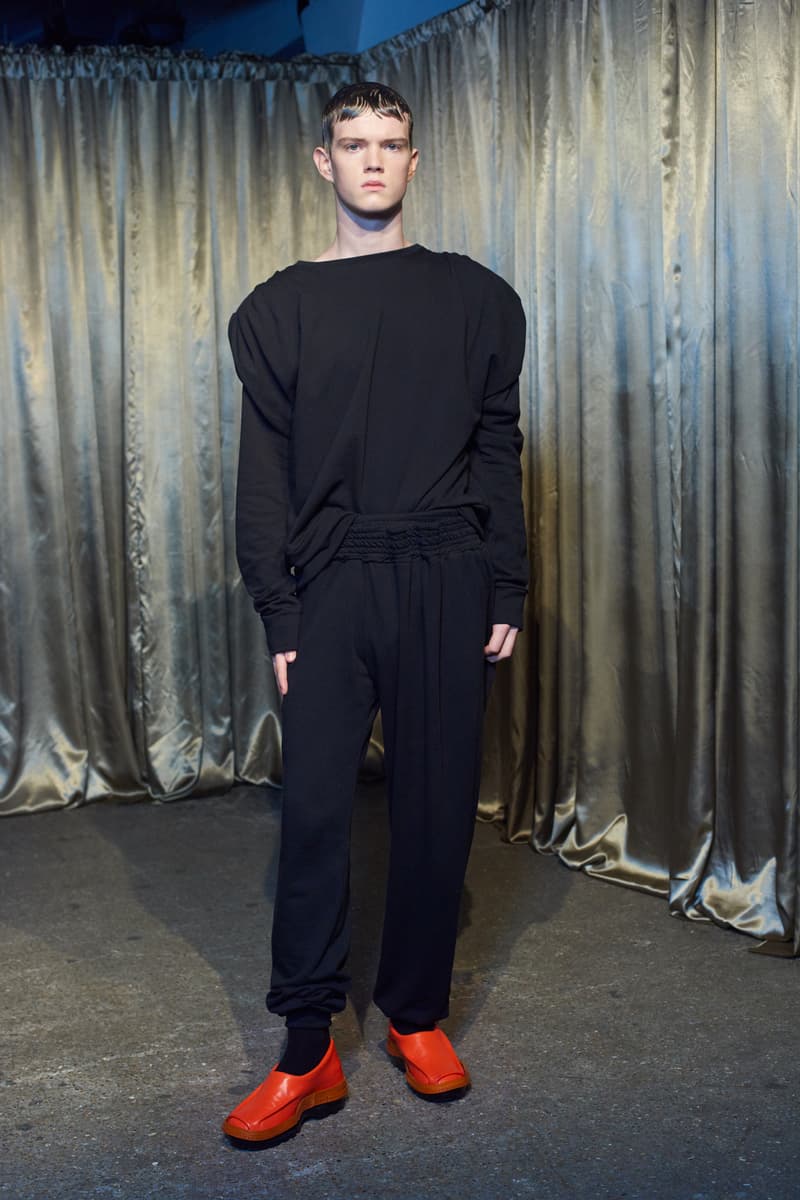 5 of 14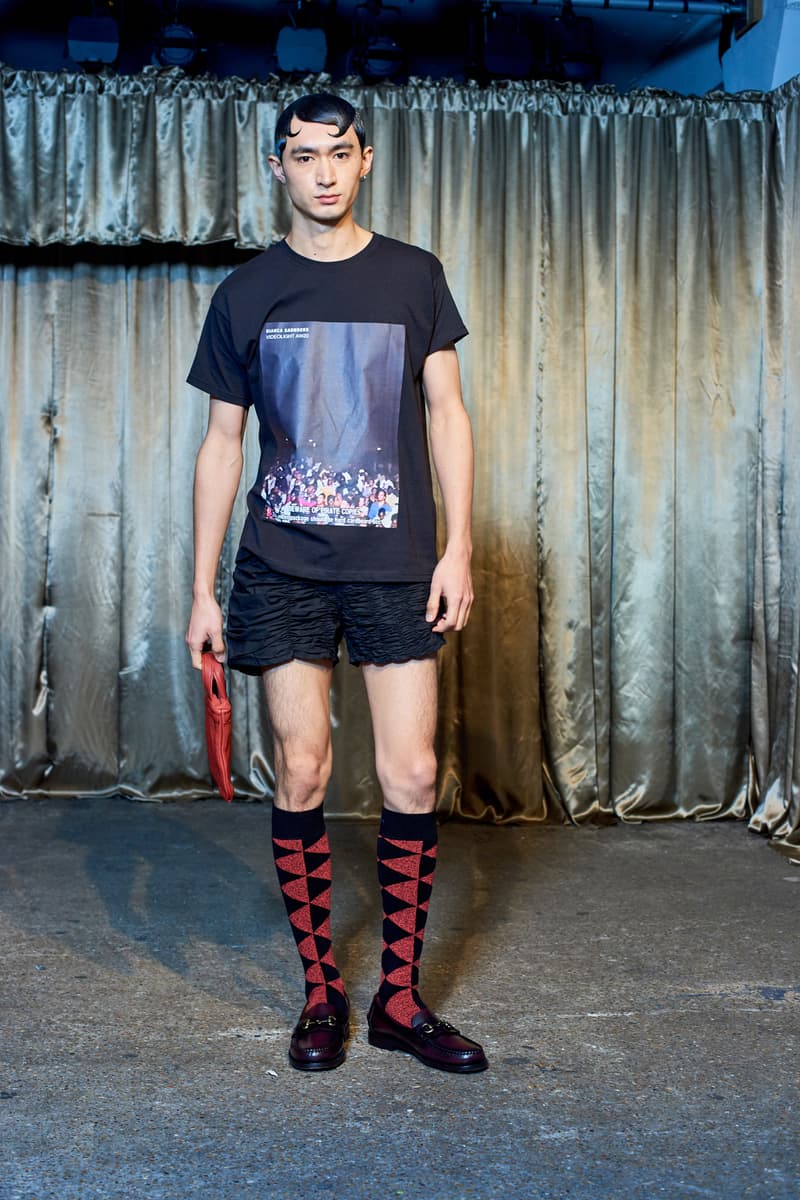 6 of 14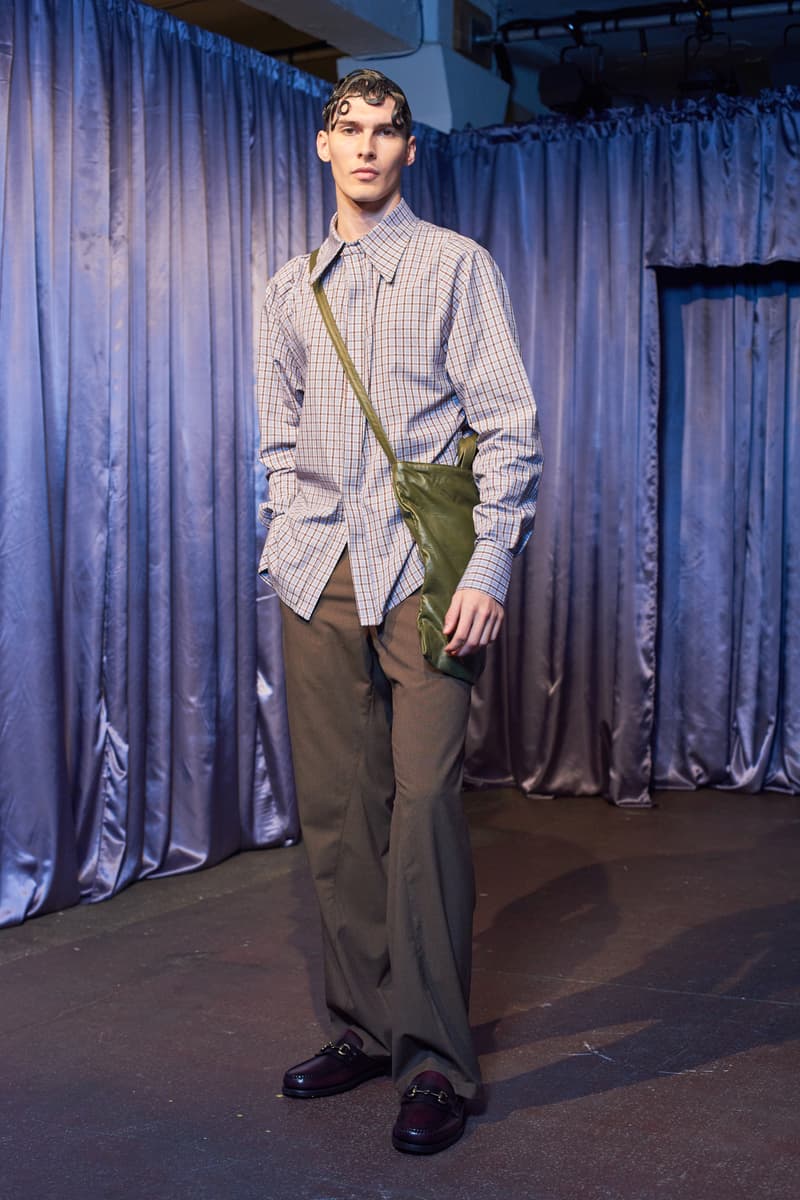 7 of 14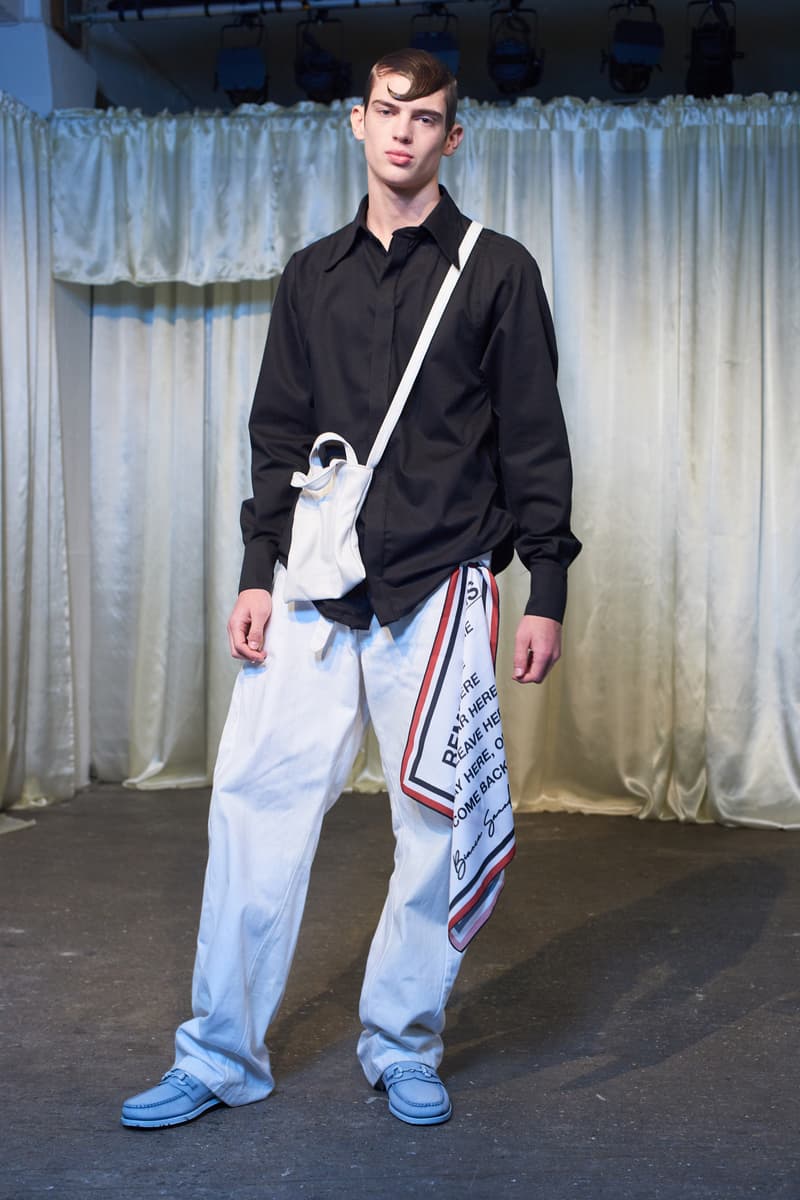 8 of 14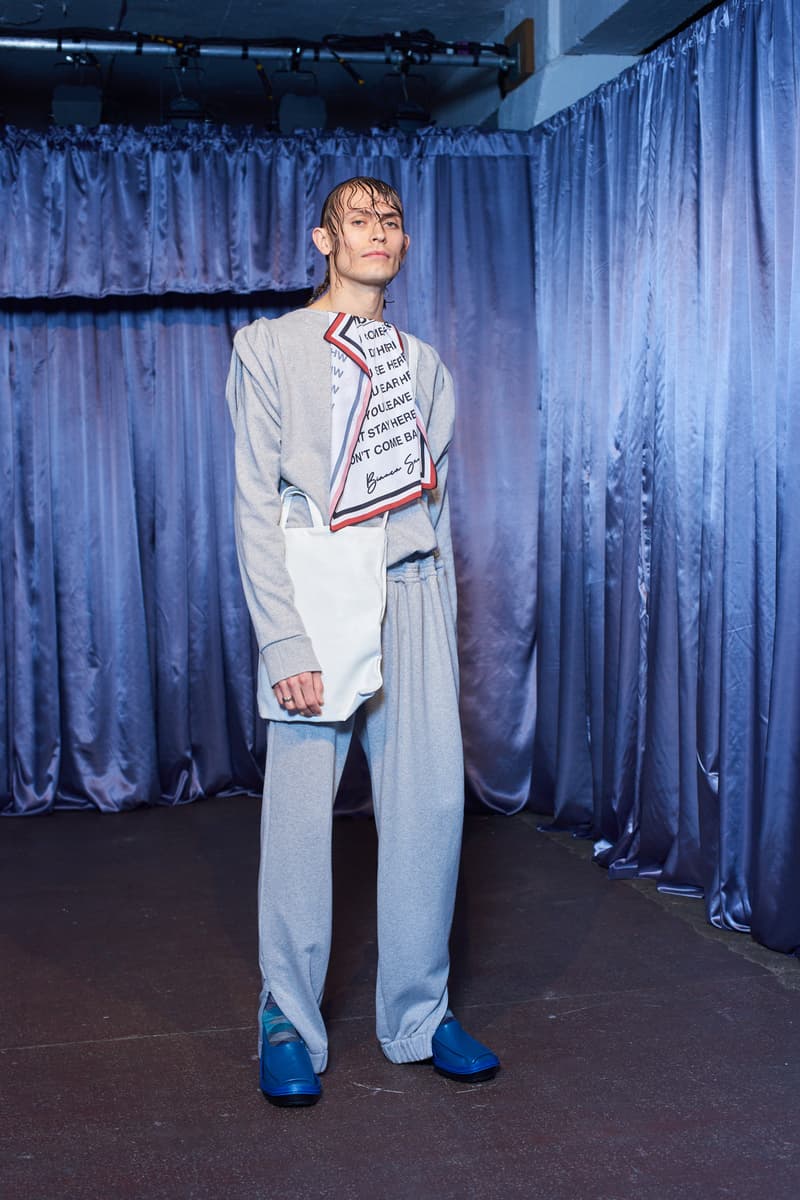 9 of 14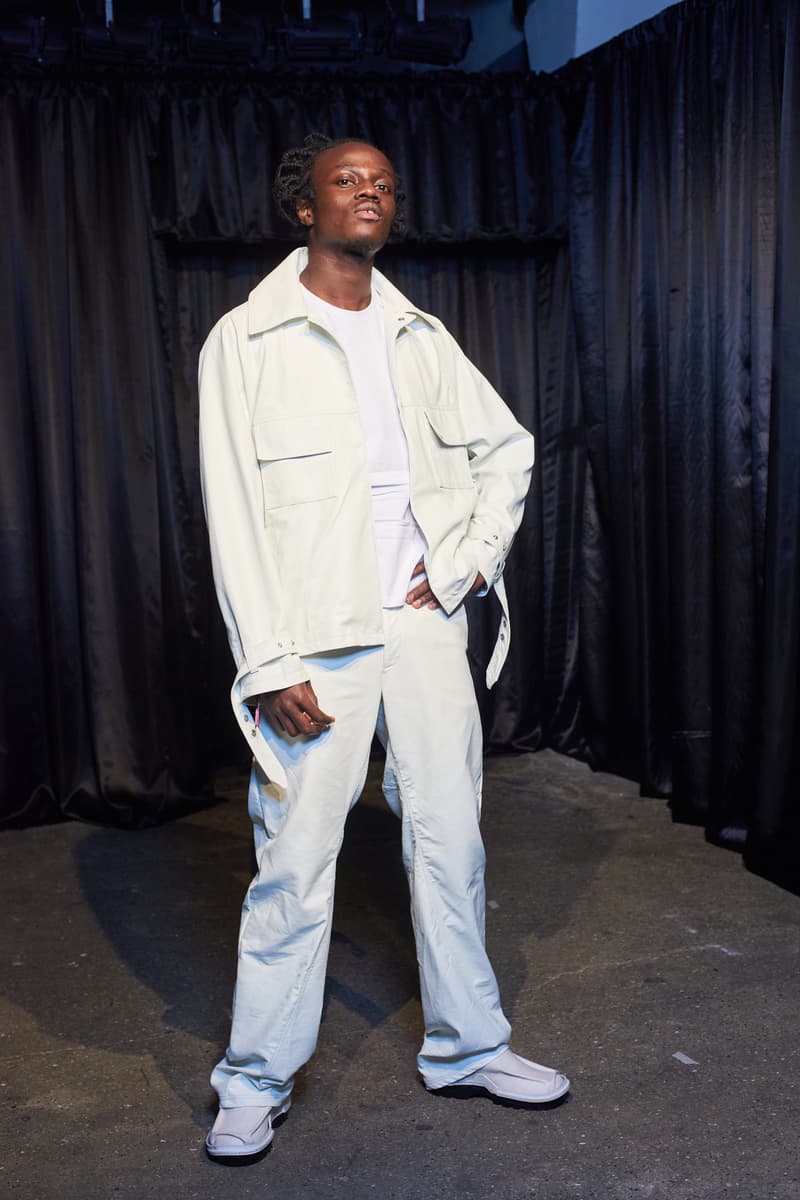 10 of 14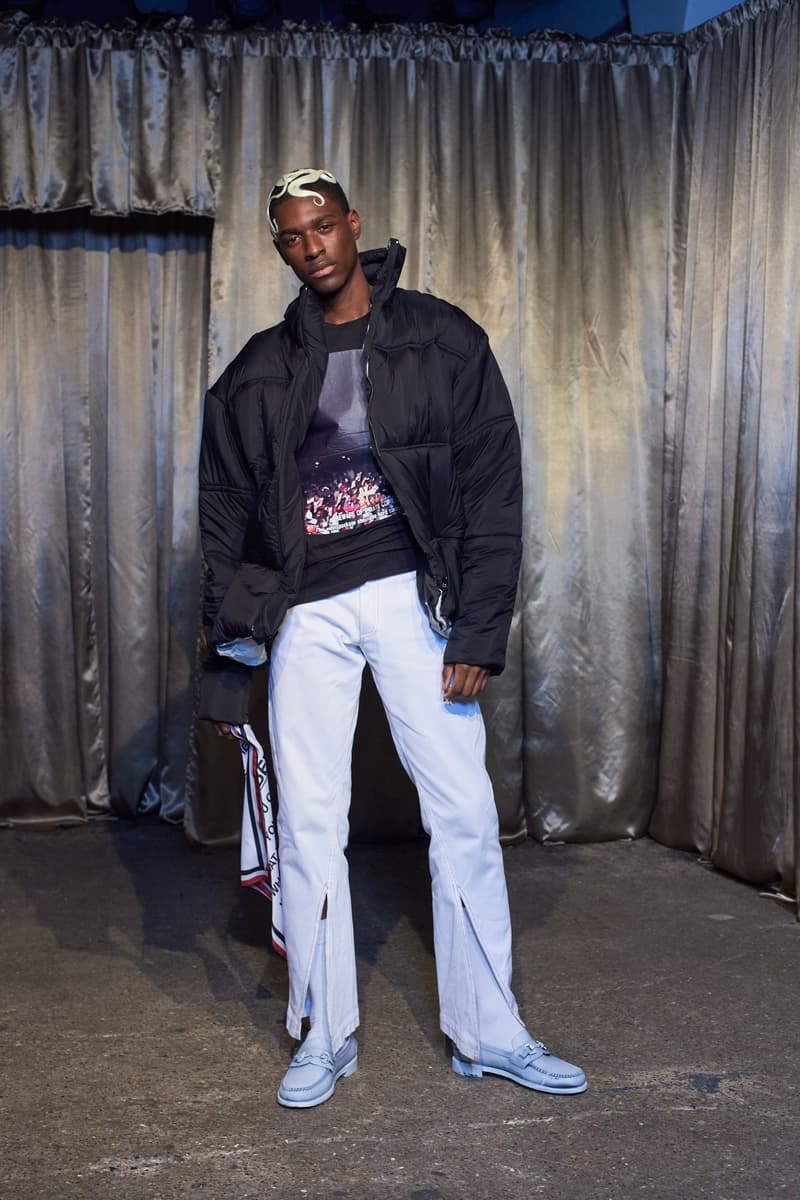 11 of 14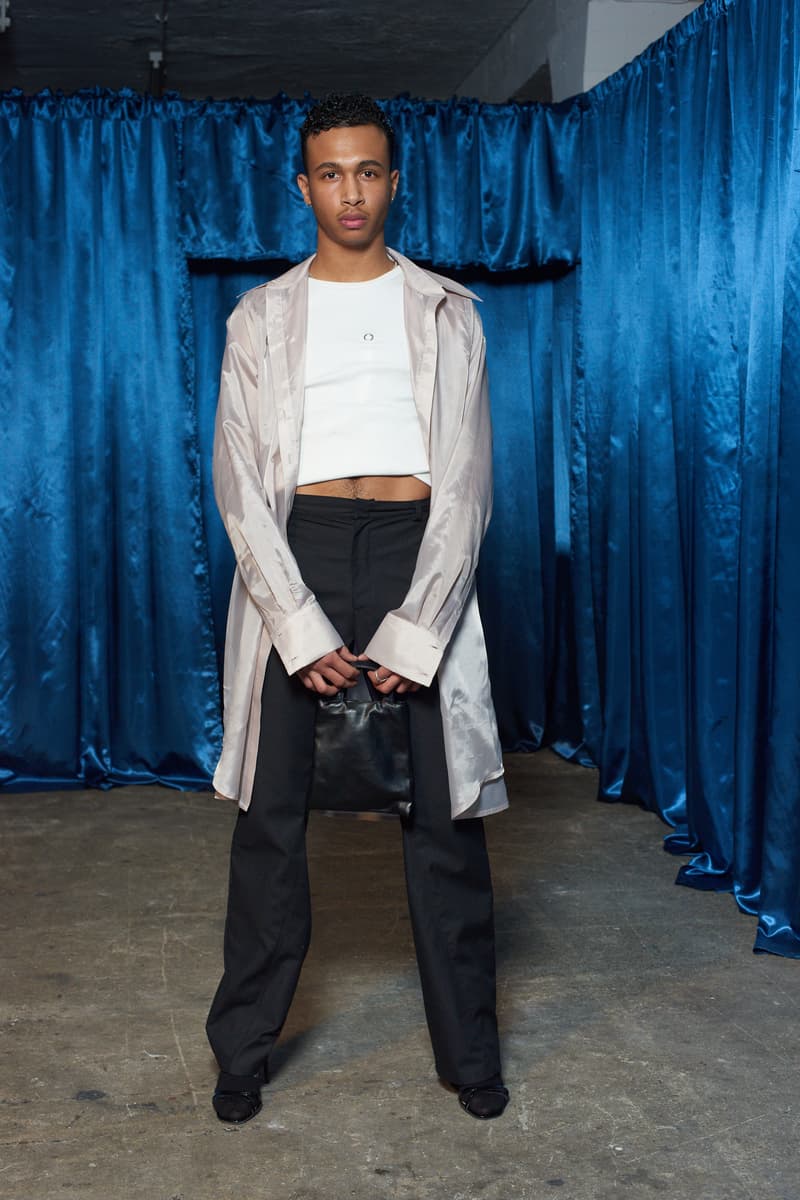 12 of 14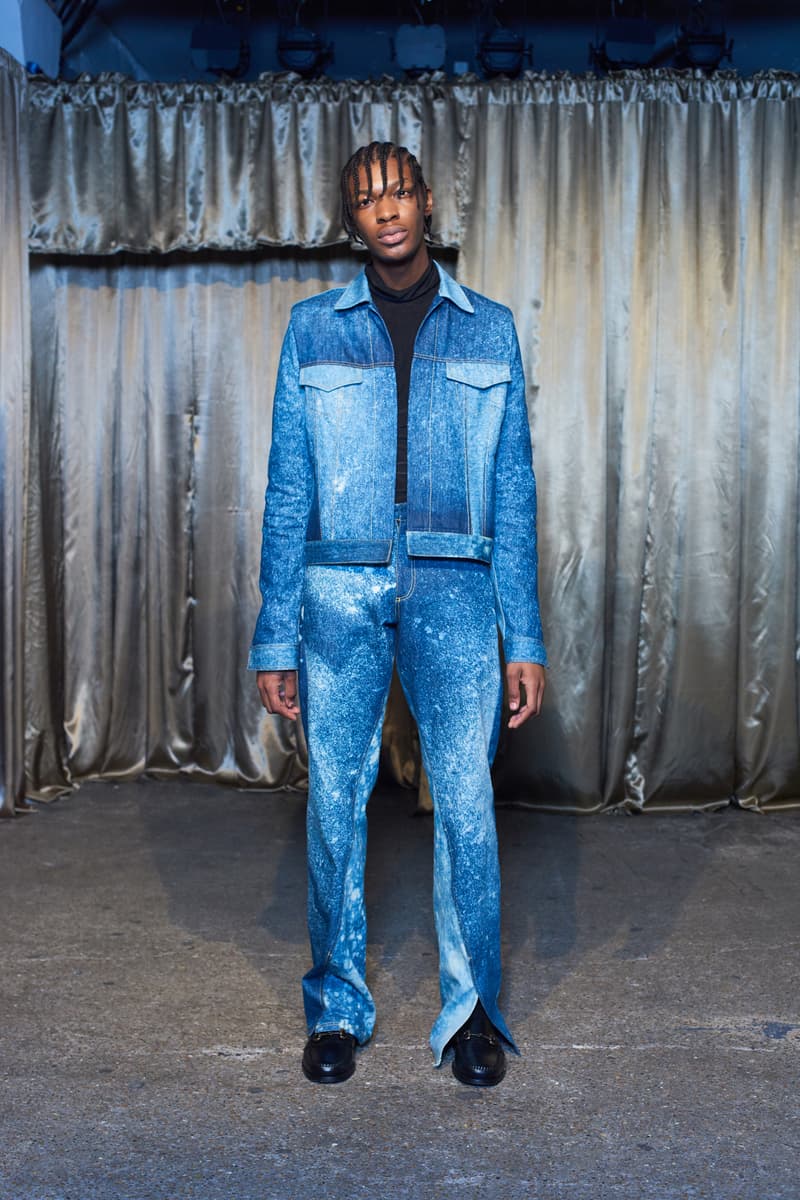 13 of 14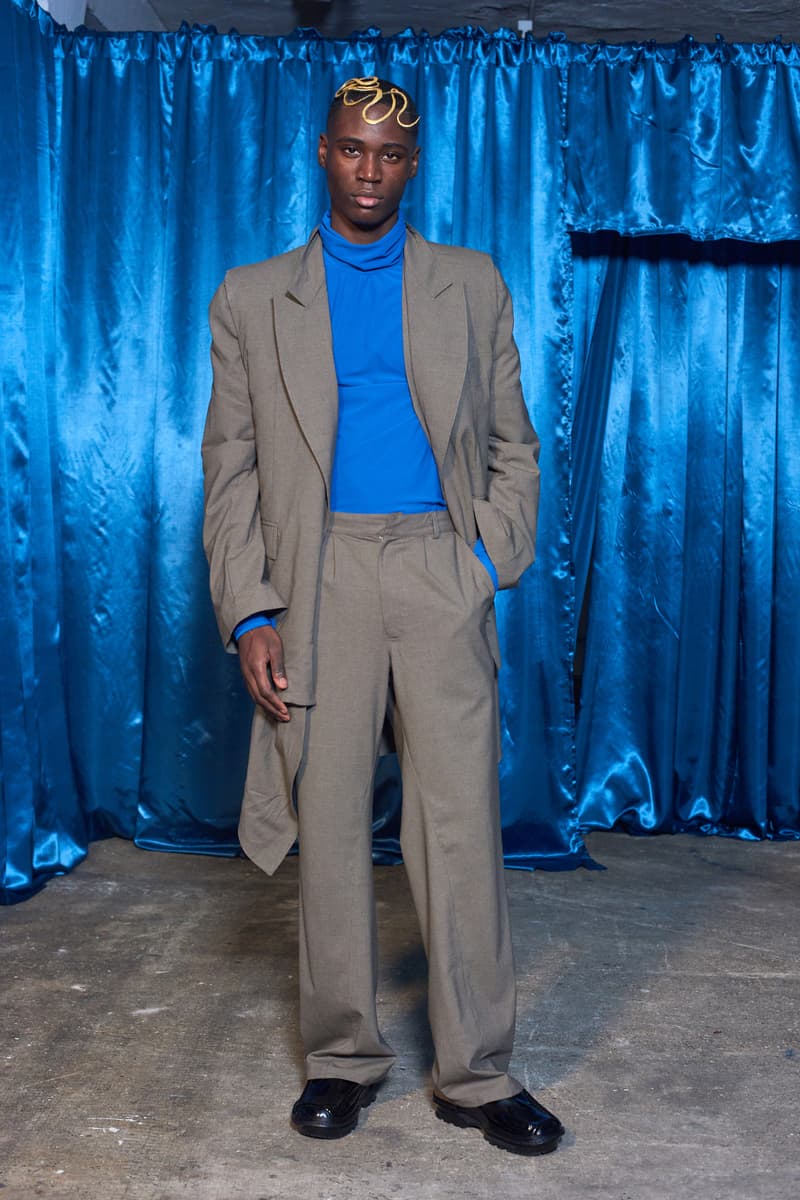 14 of 14
Le label britannique Bianca Sauders présentait cette semaine sa nouvelle collection Automne/Hiver 2020 à l'occasion de la Fashion Week de Londres.
Un vestiaire où la créatrice réimagine l'esthétique du menswear en puisant son inspiration de ses racines afro-caribéennes. "C'est une collection autour de mon parcours, mon héritage, le fait d'être afro-caribéenne. J'ai utilisé la distorsion et les courbes tout en jouant avec le genre et la façon dont nous observons les vêtements masculins" confie Bianca Sauders. Vestes, hoodies, pantalons ou chemises proposent un jeu sur les matières, entre denim et toile, ou encore les coupes, tantôt fluides ou près du corps, remettant en question la perception habituelle que nous avons du vestiaire masculin.
Découvrez ci-dessus les images de la collection Automne/Hiver 2020 de Bianca Sauders présentée sur le runway de la Fashion Week de Londres.
La semaine de la monde londonienne était également l'occasion de découvrir le nouveau vestiaire Automne 2020 de Nicholas Daley.