Diesel tease les premières pièces d'une collaboration avec le label chinois Pronounce
Surprise à la Fashion Week de Londres.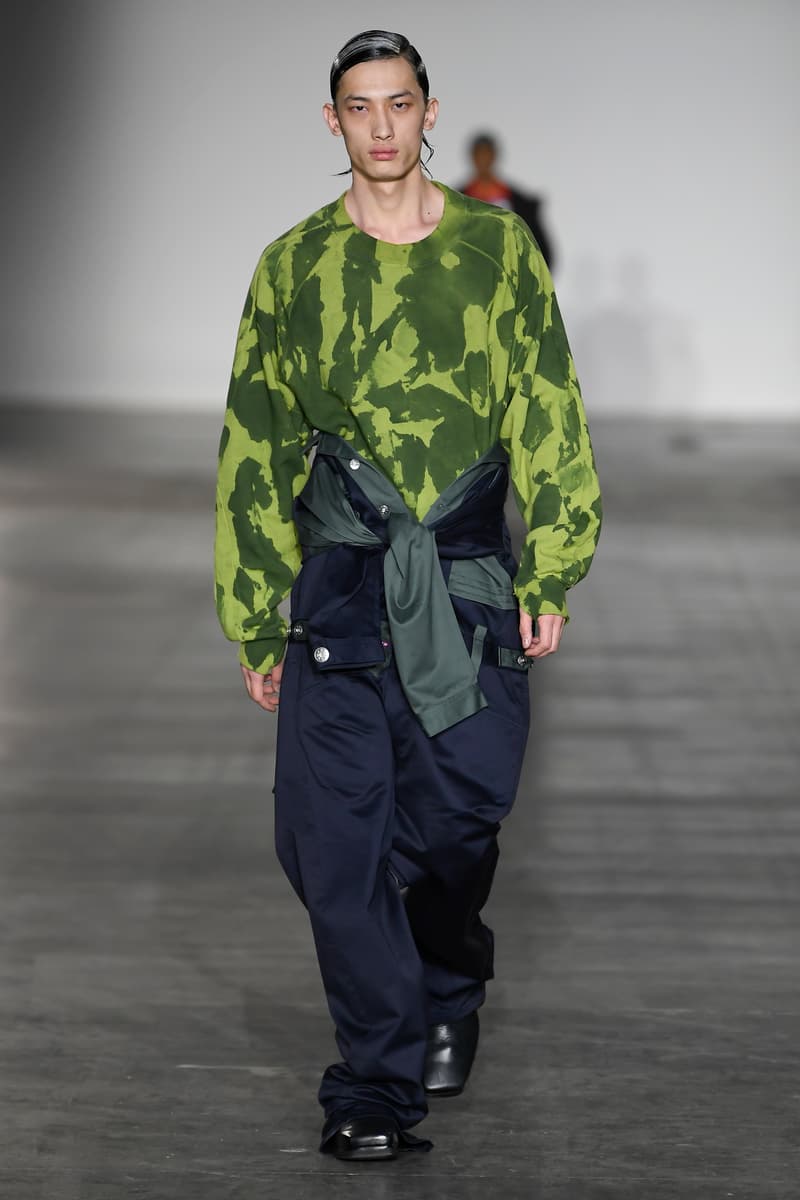 1 of 3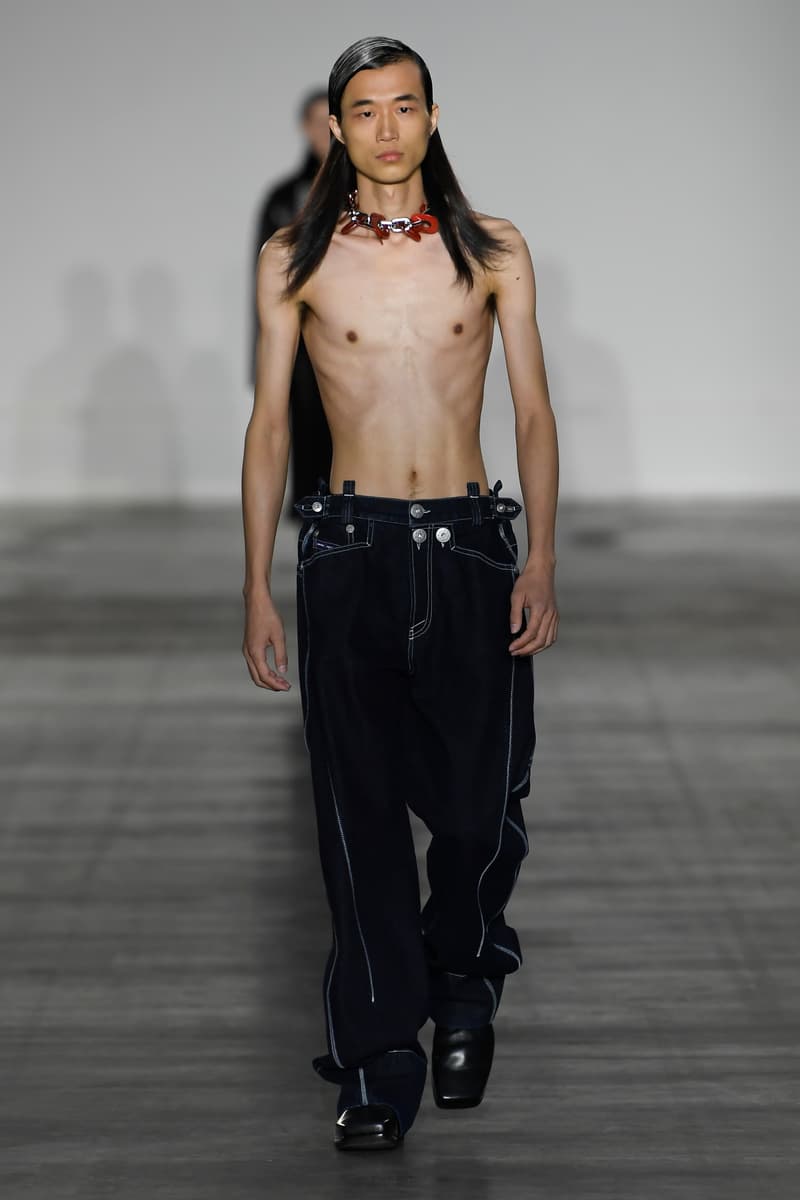 2 of 3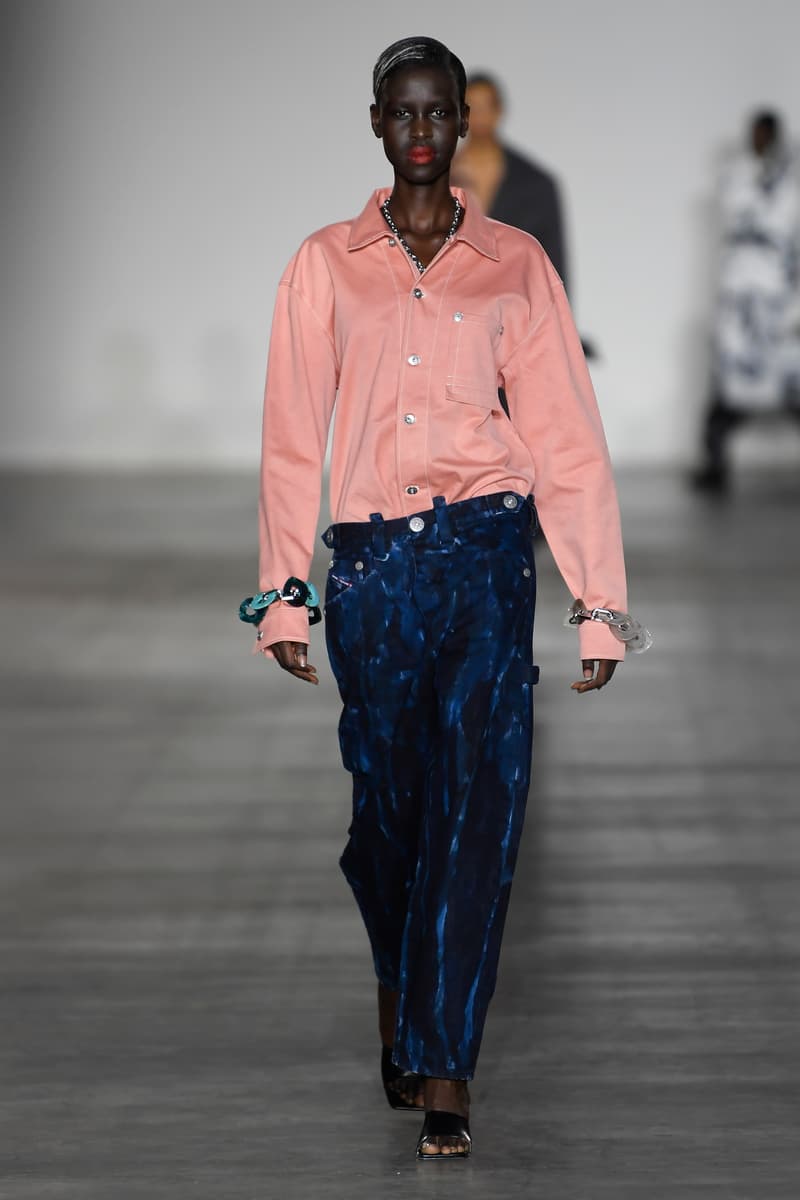 3 of 3
À l'occasion de la Fashion Week de Londres qui a débuté ce week-end, Diesel a teasé les premières pièces de sa collaboration à venir avec le label chinois aujourd'hui basé entre Milan et Shangai Pronounce. Une partie de la collection capsule qui sera composée de 18 pièces unisexes a ainsi été présentée en avant-première lors du défilé de la marque.
Pour réaliser la collection, les deux designers de Pronounce, Yushan Li et Jun Zhou, ont plongé dans les archives de chez Diesel et ont constaté que les 40 ans d'histoire de la marque pouvaient être comparés à un "cours d'eau". C'est donc naturellement que l'idée d'utiliser le filigrane laissant apparaitre le cours de l'eau s'est imposée. "Ce qui nous a énormément inspirés, c'est le cheminement de Diesel depuis sa création jusqu'à aujourd'hui, où chaque étape compte. Nous avons été inspirés par tout le travail autour du filigrane dans le processus créatif", ont notamment commenté Yushan Li et Jun Zhou dans un communiqué.
Jetez un œil sur les trois pièces de la collab présentées lors du défilé Pronounce et sachez que le reste de la capsule sera dévoilé pendant la Fashion Week de Shangai. Les pièces, elles, seront disponibles à l'achat à la fin du mois de mars dans les magasins de l'enseigne en Chine et chez ses détaillants dans le monde entier. De son côté, Louis Vuitton a présenté ses nouveaux sacs Homme imaginés par Virgil Abloh.