La veste Supreme x OAMC se revend jusqu'à 5000 dollars
Pour la bonne cause ?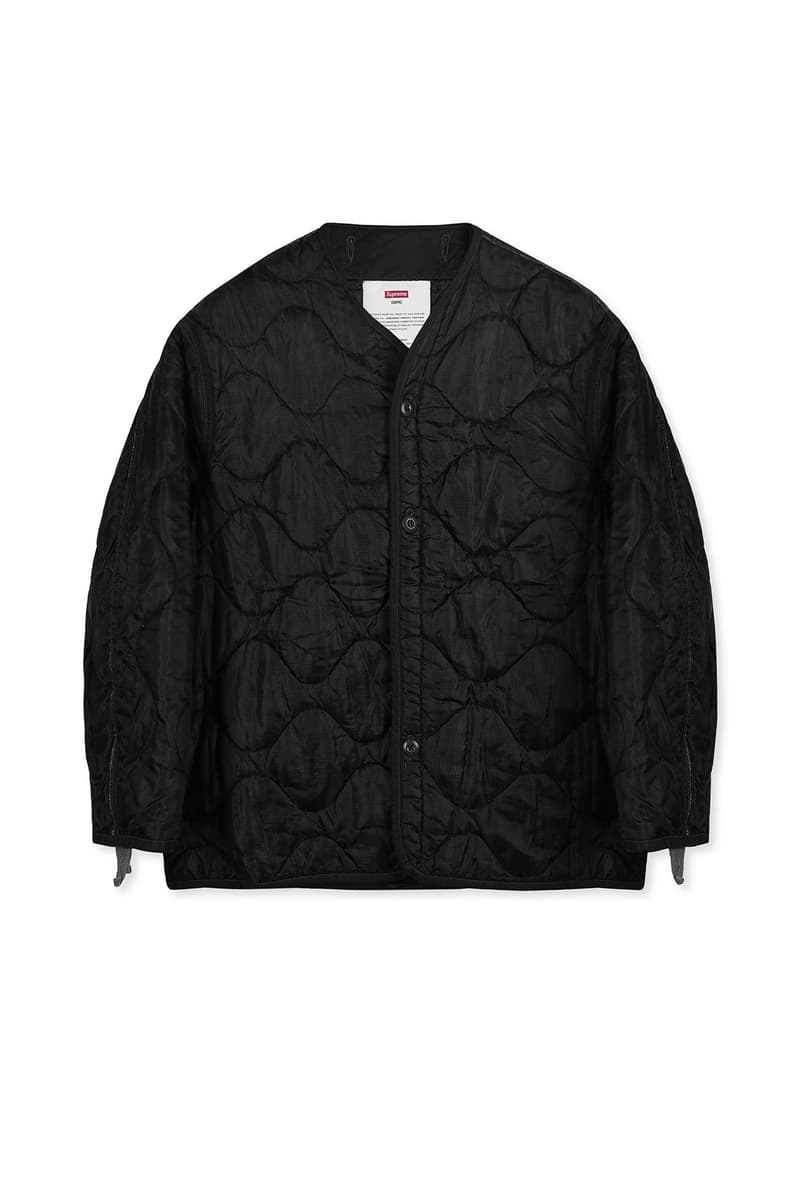 1 of 2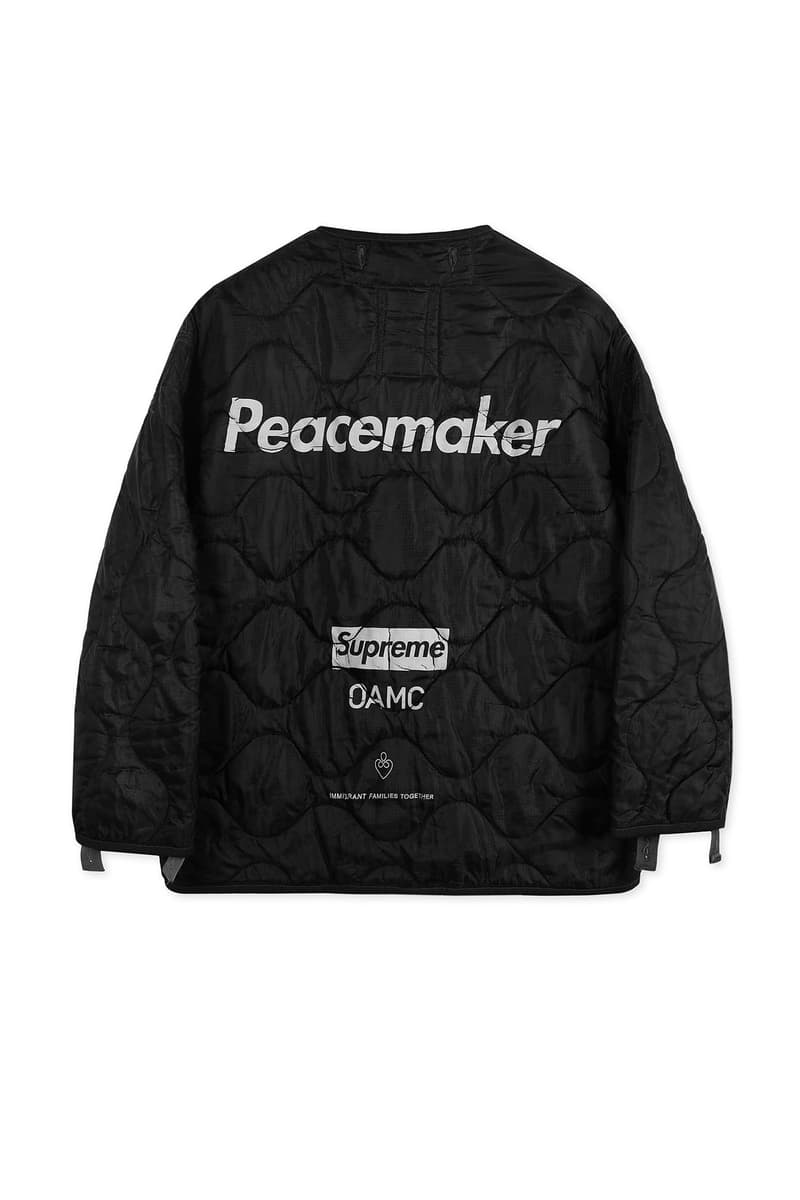 2 of 2
UPDATE 06/09 : Supreme et OAMC ont sorti ce vendredi à 10h une veste collaborative, dont les bénéfices des ventes iront à une association venant en aide aux familles de migrants.
Forcément très attendue, la pièce n'a pas fait long feu sur le site d'OAMC. Et sans surprise, la voilà déjà sur les sites de revente, à des prix bien supérieurs à celui du retail, lequel était de 220 dollars. Ainsi, le pricing dépasse le millier sur Ebay, et s'affiche jusqu'à 5000 dollars sur Grailed…
---
Alors que Supreme vient de sortir son drop hebdomadaire, le label new-yorkais tease une nouvelle collaboration avec OAMC. Les deux marques réinventent une veste militaire affublée dans le dos du mot "Peacemaker" (que l'on peut traduire par "faiseur de paix"). Les logos Supreme et OAMC complètent le design de cette pièce qui sortira le 6 septembre en ligne. Les deux labels annoncent également que les profits tirés de la vente seront reversés à l'association Immigrant Families Together qui vient en aide aux familles de migrants.
Rendez-vous ce 6 septembre à 10h (heure française) sur le site d'OAMC pour shopper cette veste "Peacemaker" imaginée en collaboration avec Supreme.
Et dans l'actualité du label découvrez notre zoom sur la Supreme x Nike SB Dunk Low "Varsity Red".