Nike célèbre la vitesse de Neymar avec une paire de crampons spéciale inspirée des voitures de course
Avec le numéro 10 emblématique porté par le joueur avec la seleção.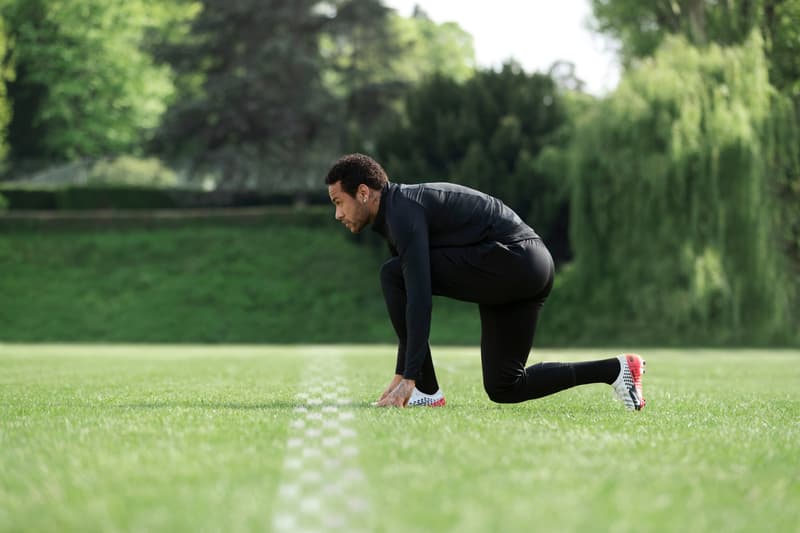 1 of 7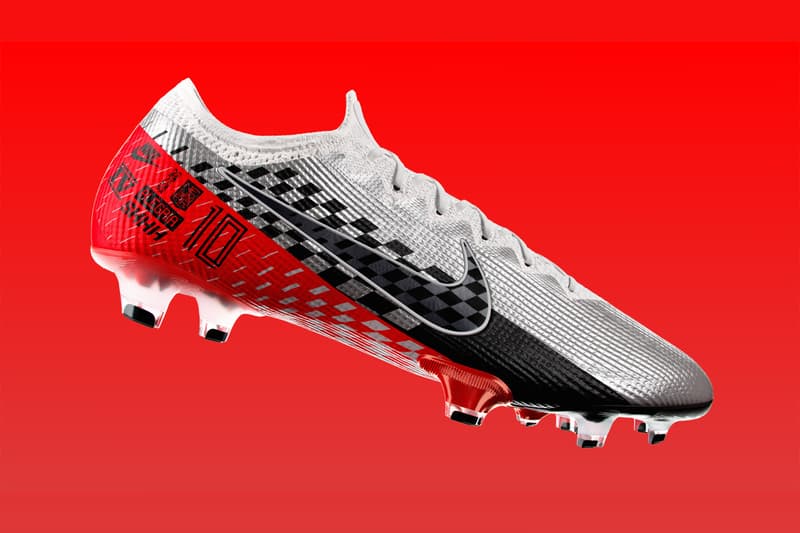 2 of 7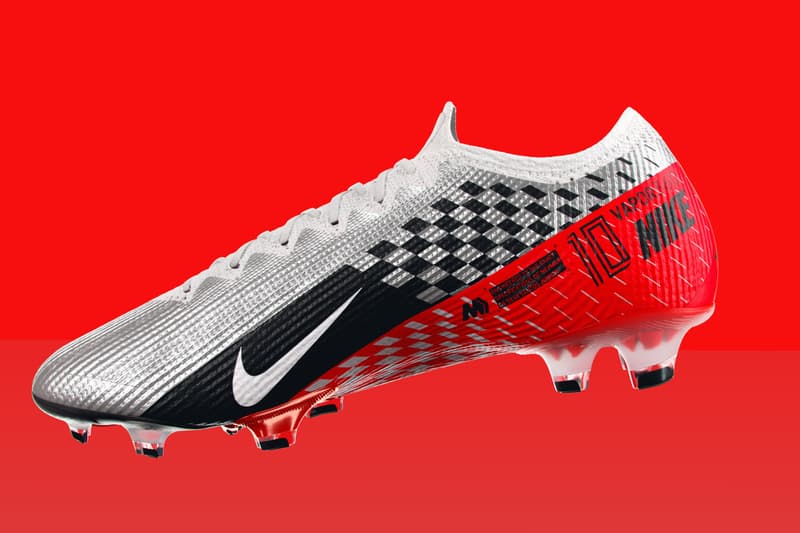 3 of 7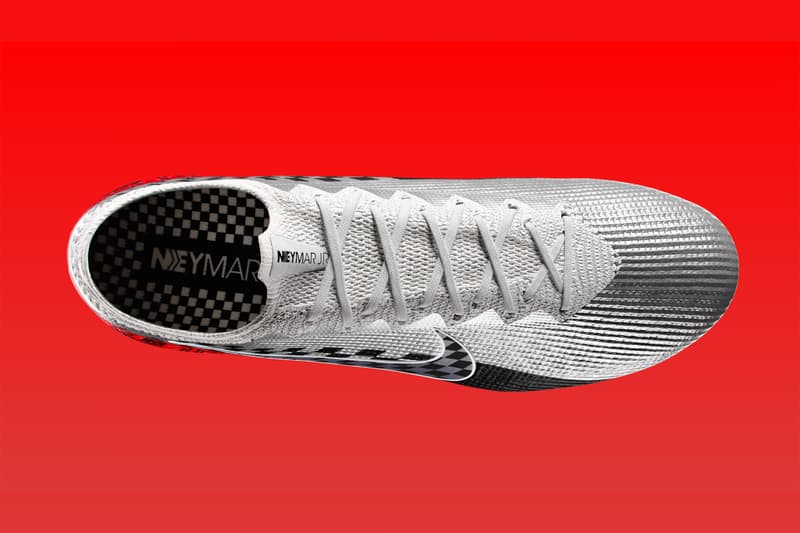 4 of 7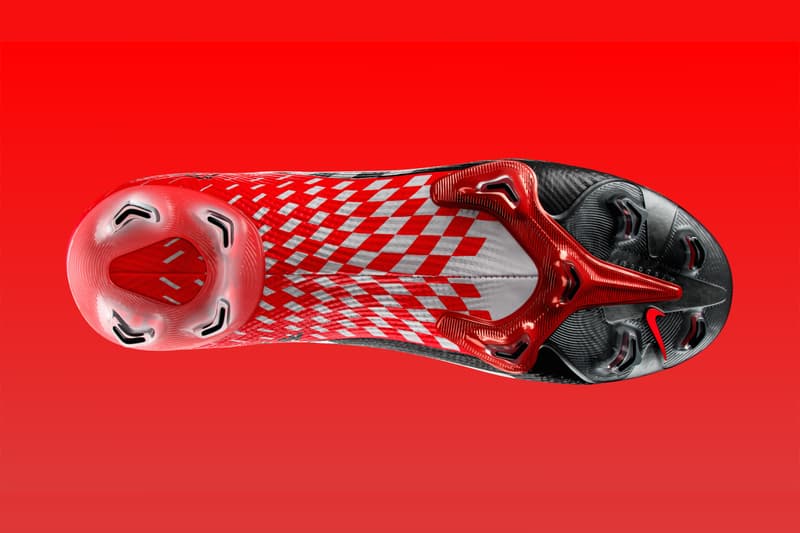 5 of 7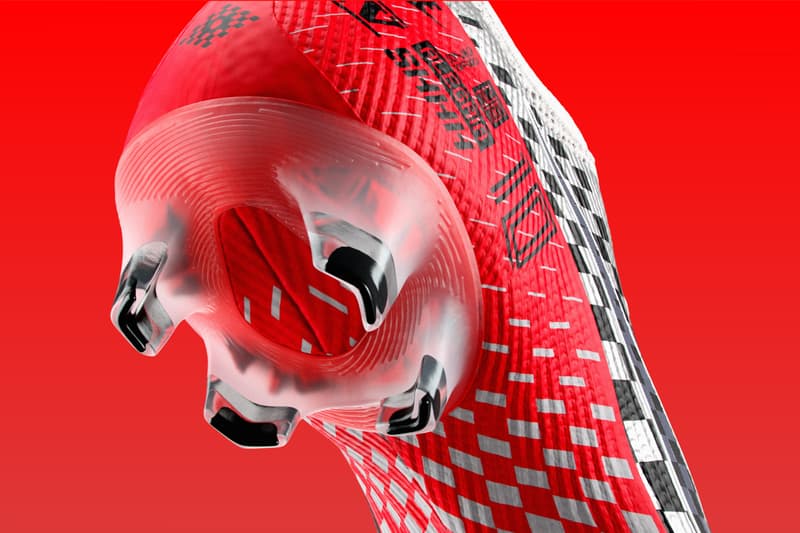 6 of 7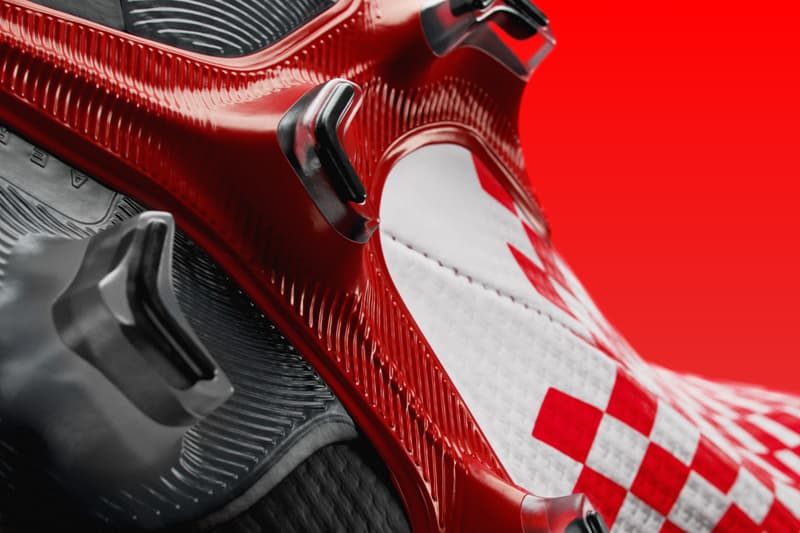 7 of 7
Si la saison dernière Kylian Mbappé s'était fait remarquer avec ses pointes de vitesse, c'est un autre joueur du PSG reconnu pour ses dribbles rapides et ses sprints que Nike a choisi de célébrer avec une toute nouvelle paire de crampons. "Sa passion pour la vitesse se reflète également dans son amour pour le sport automobile et la course", détaille Nike qui a imaginé une édition spéciale Neymar Jr. Mercurial Vapor Speed Freak. Une passion qui se vérifiait encore cette été lorsque Neymar accompagnait Lewis Hamilton en coulisses des Grands Prix.
La boots se caractérise par une tige en argent métallique flanquée d'un drapeau à damier rouge et noir rappelant le drapeau des courses de F1. Sur le talon on retrouve le numéro 10 légendaire porté par Neymar avec l'équipe nationale brésilienne. À cela s'ajoute certains des mantras personnels de Neymar Jr. ("Sonho Dourado", "Alegria", " IV, "" Chut ").
La Neymar Jr. Mercurial Vapor Speed Freak est disponible dès maintenant au prix de 275€ sur nike.com.