Voici le projet de reconstruction de Notre-Dame par le créateur des Apple Store
Un nouveau toit, tout de verre vêtu.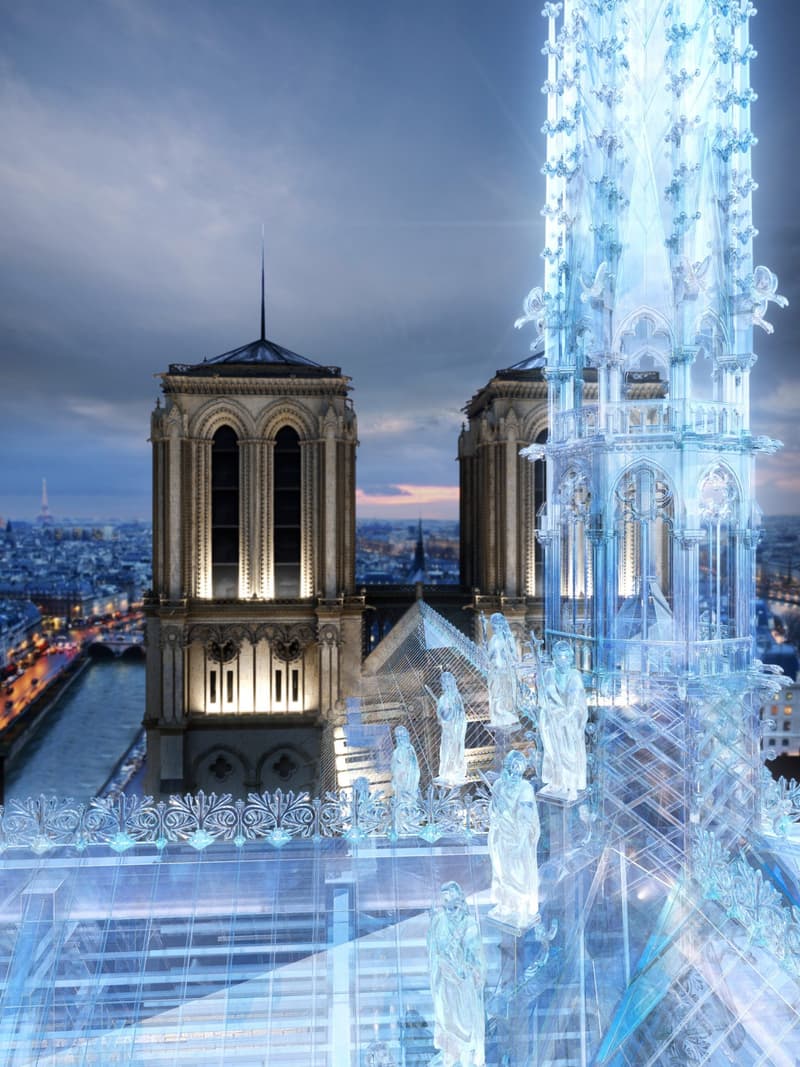 1 of 5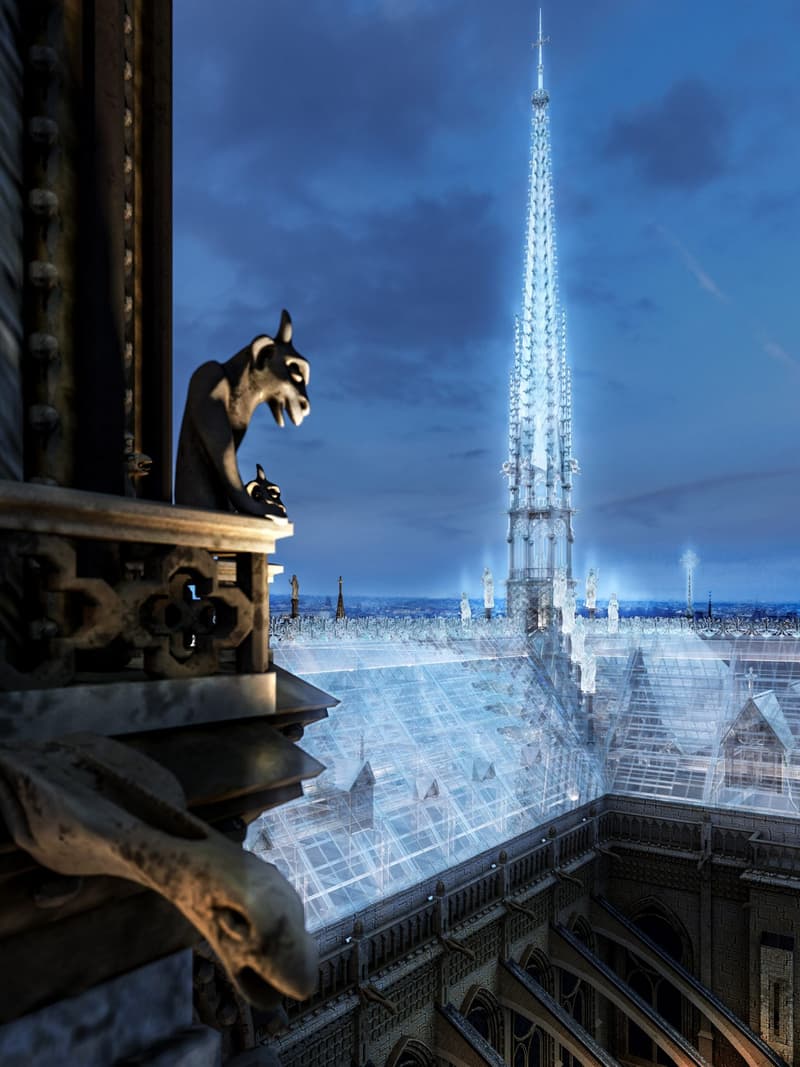 2 of 5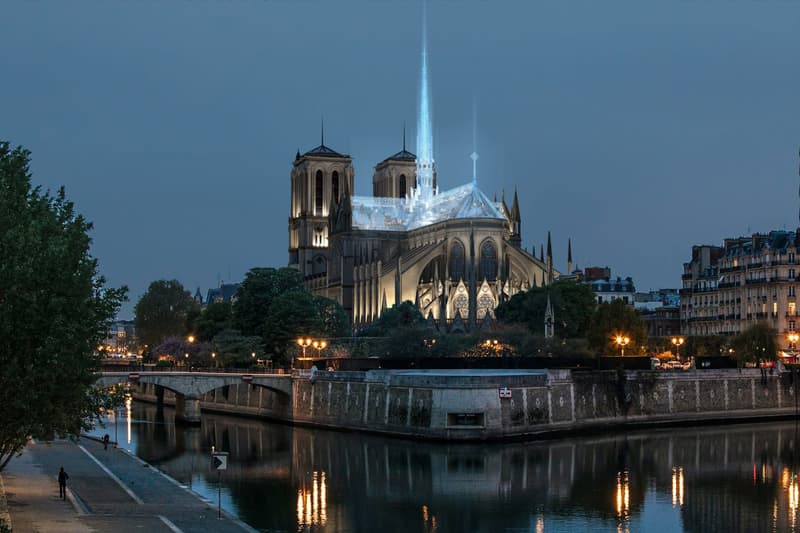 3 of 5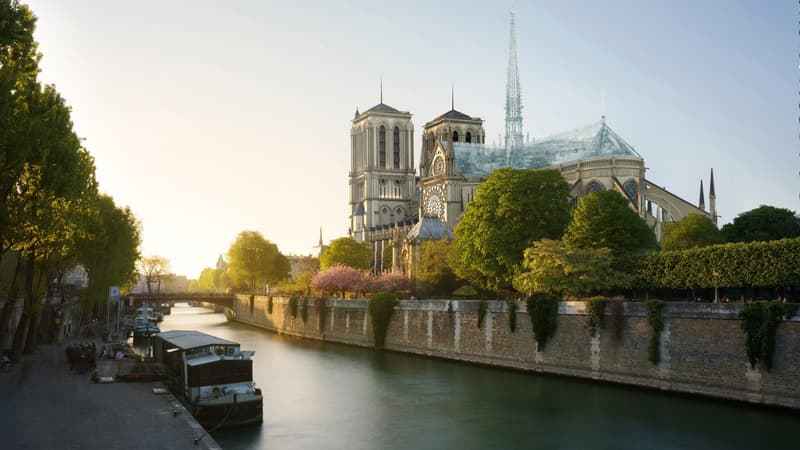 4 of 5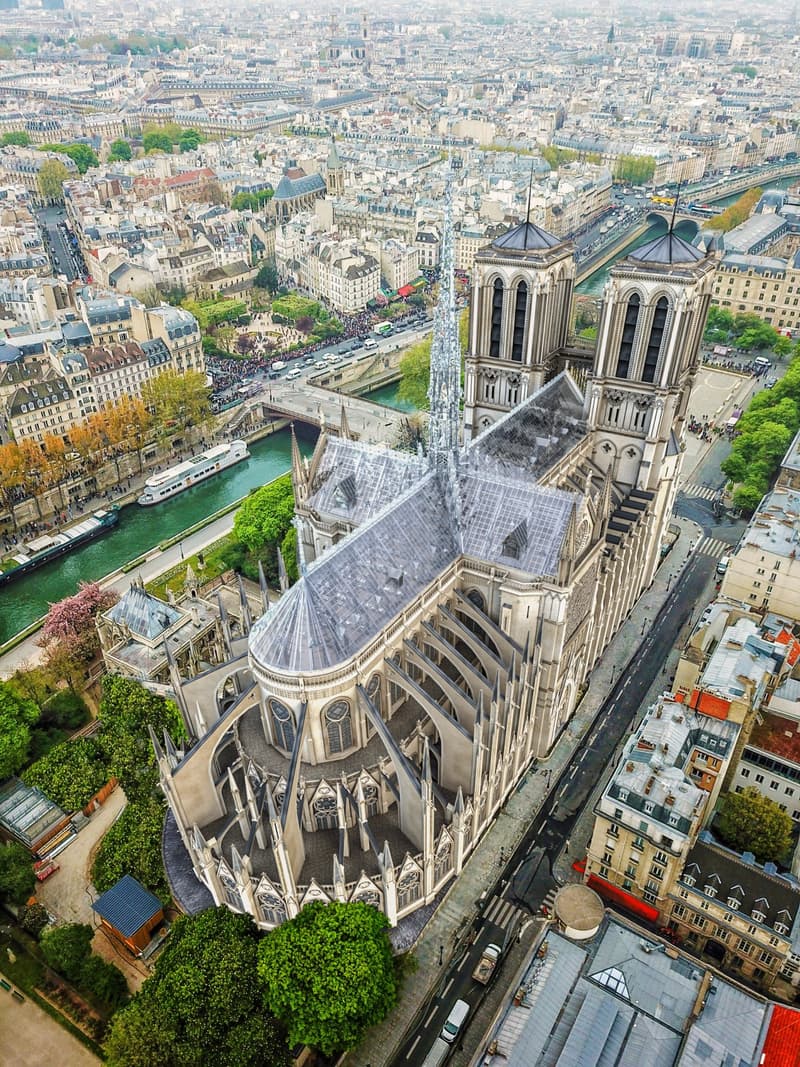 5 of 5
Alors que le Sénat a récemment voté pour une reconstruction de Notre-Dame "fidèle au dernier état visuel connu", le créateur du concept des Apple Store, Eight Inc a dévoilé un projet qui veut reproduire la cathédrale à l'identique, mais en verre.
Le fondateur et CEO du studio a d'ailleurs affirmé : "Je pense que cet exemple de l'architecture gothique à la française requiert un profond respect et une appréciation de l'histoire, d'où l'intention de reproduire le design original." Si de nombreuses idées plus loufoques les unes que les autres ont émergé depuis l'incendie qui a ravagé Notre-Dame le 15 avril dernier, celle-ci semble être des plus sérieuses. Le projet agrémente d'ailleurs ses visuels du descriptif suivant : "Les qualités spirituelles et lumineuses du matériel permet la représentation précise du design original mais implique aussi le caractère éphémère de l'architecture et de la vie."
Entre Emmanuel Macron qui affirmait être en quête de créativité, Edouard Philippe et son désir de concours d'architecture et le Sénat qui refuse toute fantaisie, voici un projet qui pourrait satisfaire tout le monde. En attendant d'en savoir plus sur le projet de reconstruction de Notre-Dame, si vous ne le saviez pas, une exposition street art vient de s'installer chez Archives 18-20.