Voici les images officielles de la Air Jordan VIII imaginée pour le Quai 54
Sortie dans quelques jours.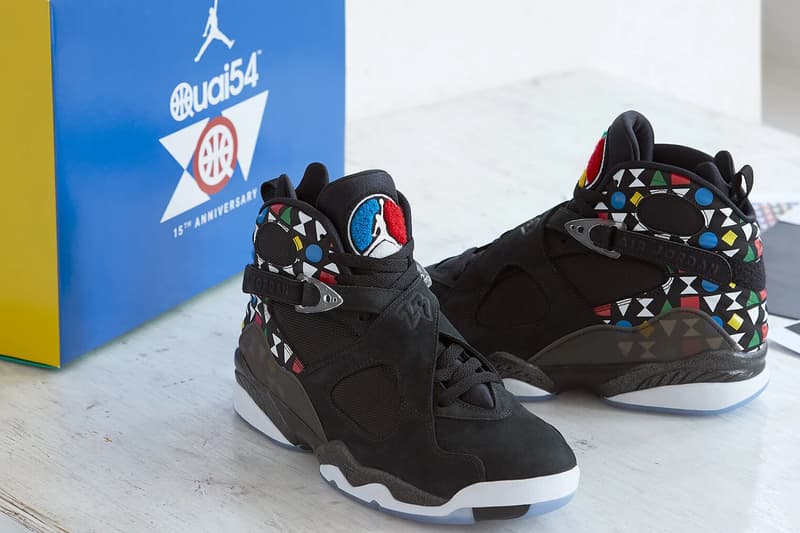 1 of 11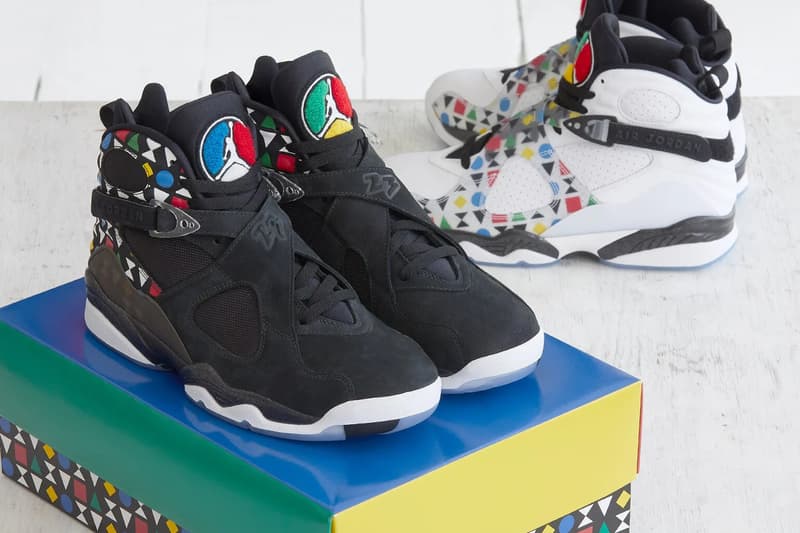 2 of 11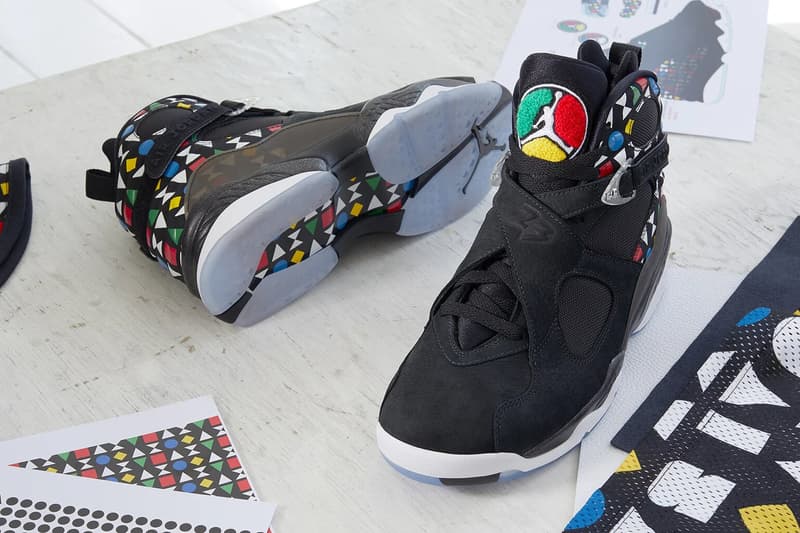 3 of 11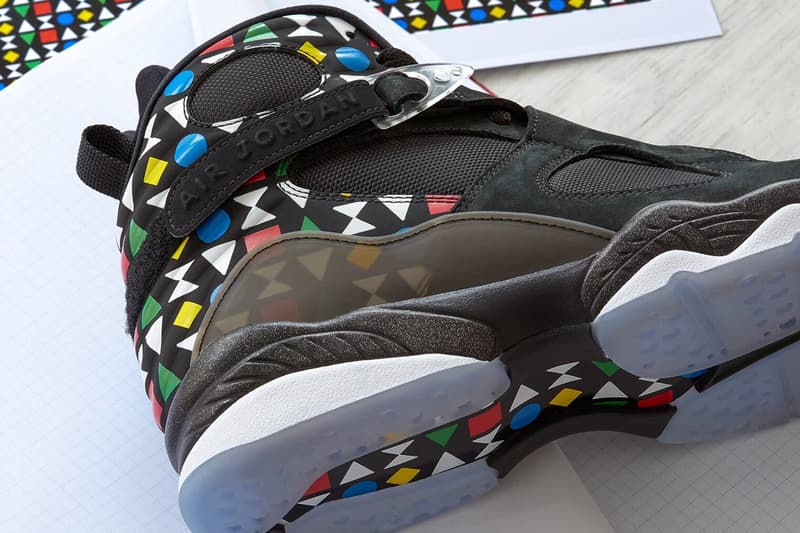 4 of 11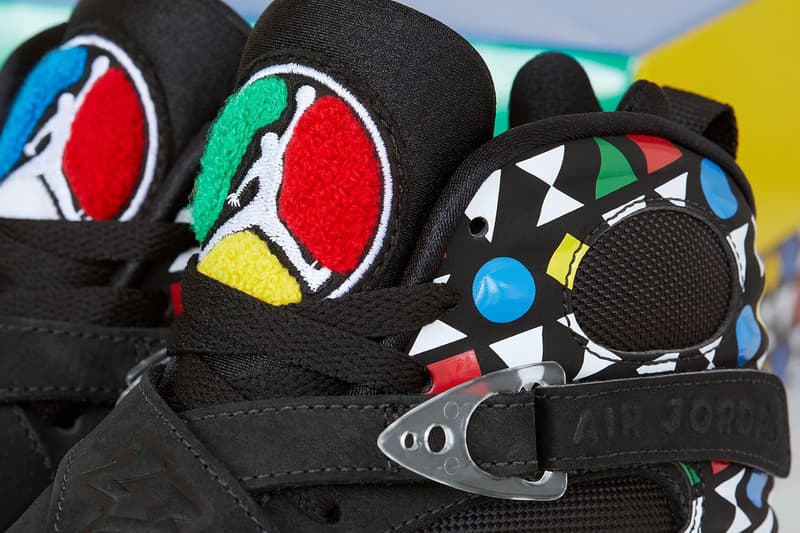 5 of 11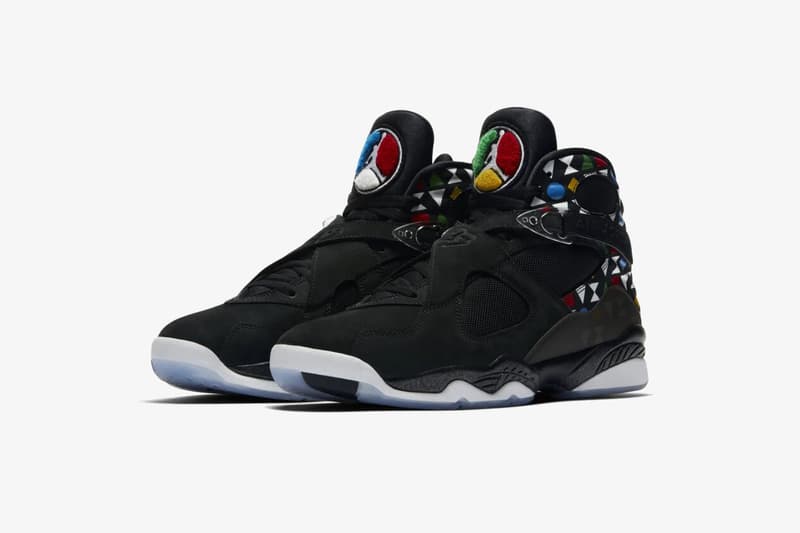 6 of 11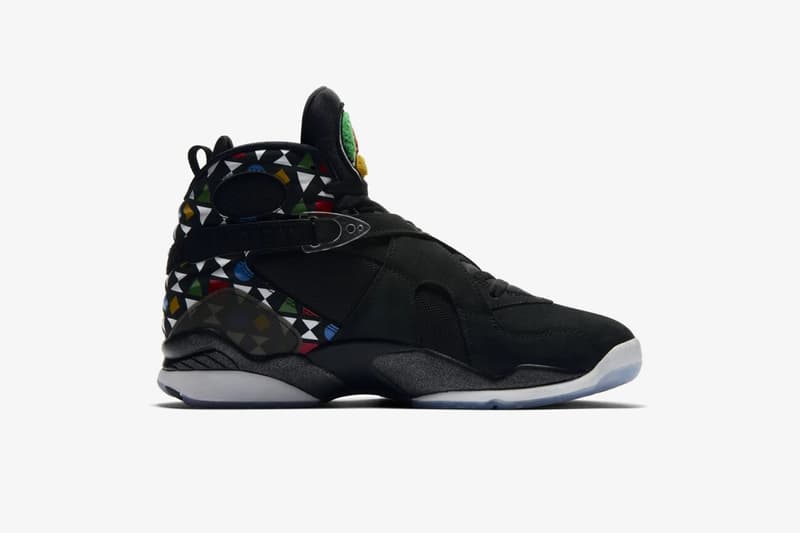 7 of 11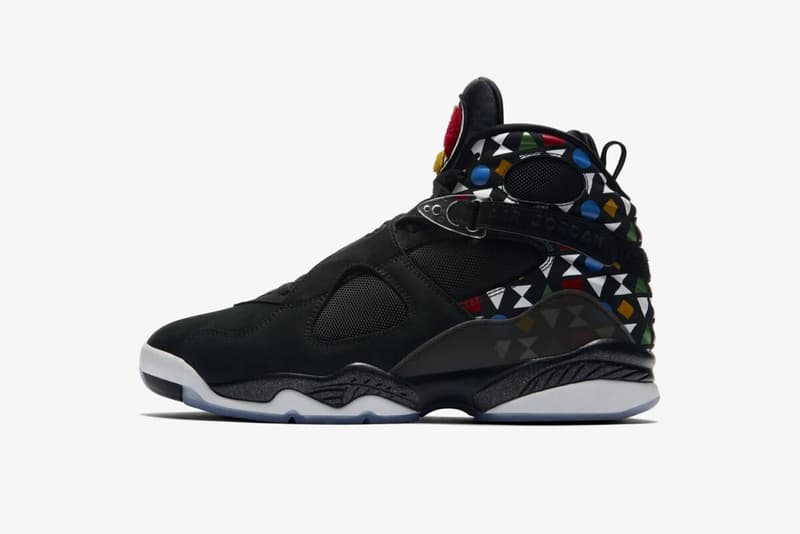 8 of 11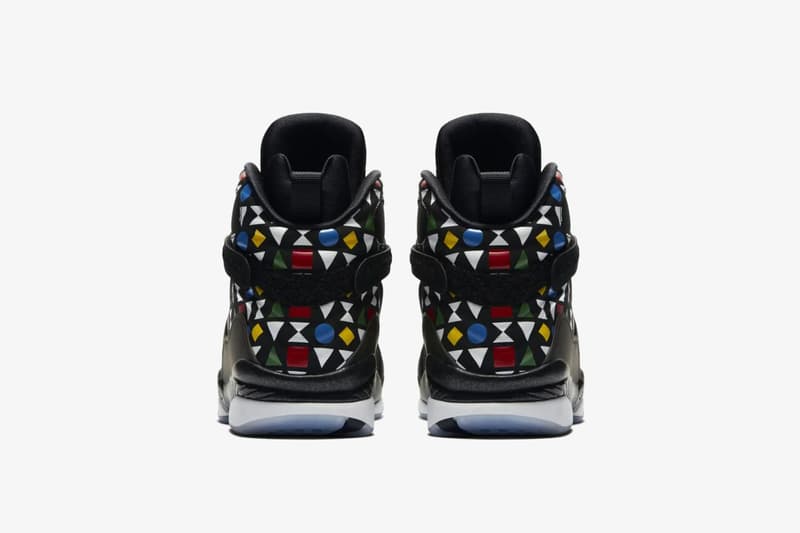 9 of 11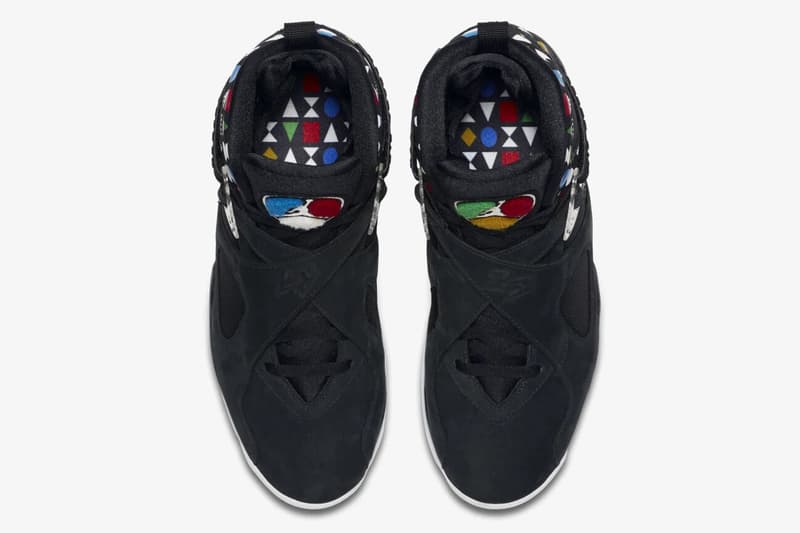 10 of 11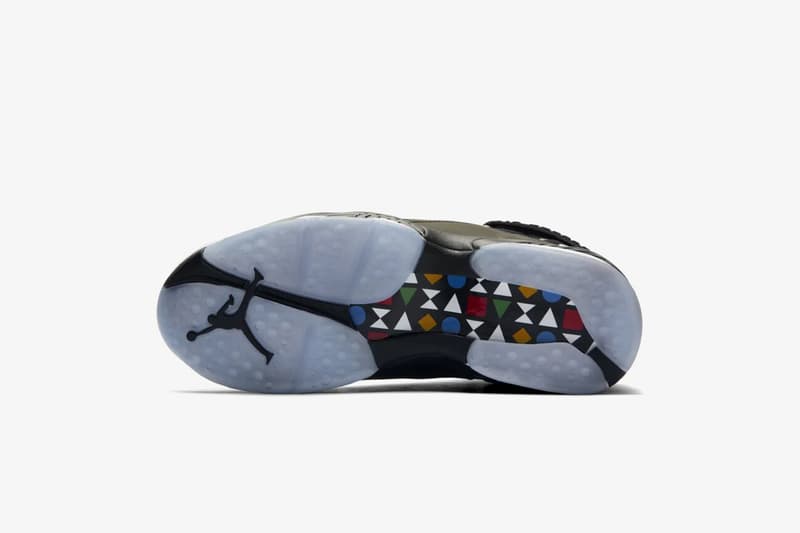 11 of 11
À quelques jours du Quai 54, la Air Jordan VIII imaginée pour l'événement se dévoile un peu plus avec des images officielles.
Devenu emblématique, le tournoi international de streetball se déroulera le 22 juin prochain au pied de la Tour Eiffel et acceuillera des athlètes et artistes renommés comme Hamza et Koba La D côté francophone. Pour l'occasion et comme chaque année, le Jumpman imagine de nouvelles sneakers et autres pièces textiles pour célébrer l'événement. Aux côtés des hoodies, shorts et claquettes, on découvre donc cette Air Jordan VIII à travers des images officielles. La sneaker est affublée d'un upper en suede et mesh noir contrasté par un imprimé à formes géométriques reprenant les couleurs de cette édition, le blanc, le rouge, le vert, le jaune ou le bleu. Une semelle intermédiaire blanche, une outsole "Icy Blue", un système de laçage à boucle et deux logos Jumpman sur la languette complètent le design de la basket.
Rendez-vous le 15 juin prochain pour shopper cette Air Jordan VIII "Quai 54" à 190€, déja sortie exclusivement sur l'appli SNEAKRS il y a quelques heures.
La marque au Jumpman collaborera également de nouveau avec le PSG pour une Air Jordan 6 qui devrait sortir bientôt.