Emilia Clarke révèle les circonstances de l'oubli de la tasse Starbucks dans le dernier épisode de Game of Thrones
Un Dothraki incriminé.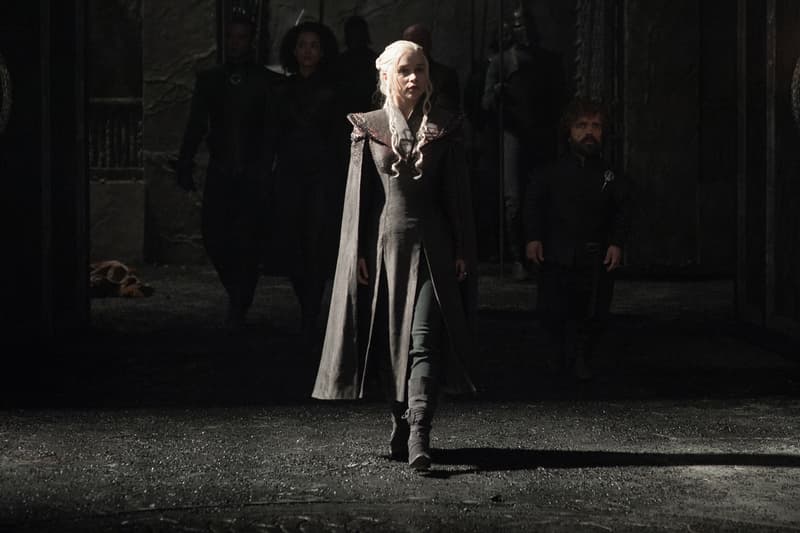 On sait désormais comment la tasse à café Starbucks a été oubliée dans le dernier épisode de Game of Thrones. C'est Emilia Clarke, interprète de Daenerys qui se tenait face au gobelet dans la scène concernée, qui a révélé les circonstances de cet oubli qui aura fait sourire des millions de téléspectateurs, jusqu'à l'entreprise elle-même.
Via Instagram, l'actrice a ainsi posté une photo où on la voit aux côtés de Peter Dinklage, alias Tyrion Lannister, et Jason Momoa, le défunt Khal Drogo. Alors qu'elle tient une tasse dans la main sur ce cliché, elle commente : "Est-ce que je viens de tomber sur la vérité !? Le porteur de la tasse ne boit pas le thé", expliquant que Momoa était passé partager un thé au milieu du tournage, ce qui l'aurait distraite au point qu'elle oublie le fameux gobelet au moment de la reprise.
Jetez un oeil à ce post ci-dessous, et dans l'actualité de Game of Thrones, sachez que vous pouvez remporter deux consoles Xbox One S customisées aux couleurs de la série.