À Cannes une journaliste de Variety interdite de tapis rouge car elle ne portait pas de talons
"C'est sexiste, voilà ce que c'est !"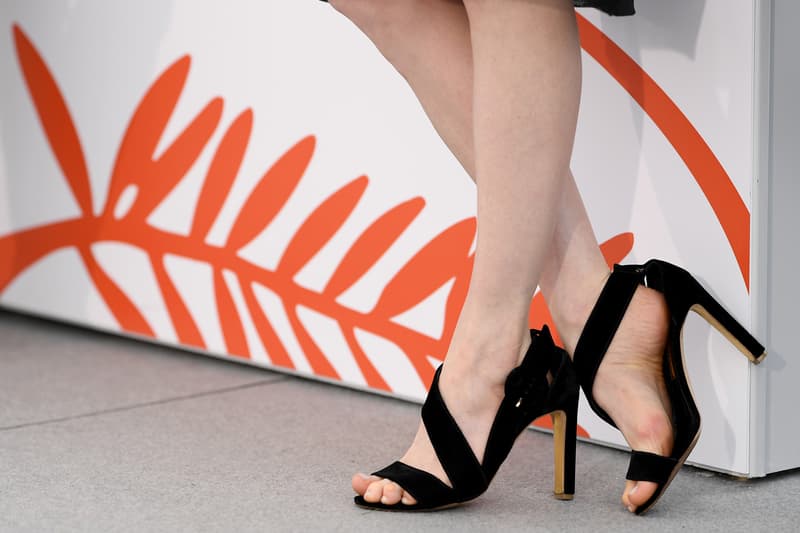 Polémique à Cannes autour du port de chaussures à talon pour les femmes : "C'est sexiste, voilà ce que c'est !". Dans une vidéo postée par Claudia Eller, journaliste et co-rédactrice en chef du média américain Variety on y voit un agent de sécurité qui lui refuse l'accès au tapis rouge. La raison ? La journaliste ne porte pas de chaussures à talon. "La nuit dernière j'ai été stoppée sur le tapis rouge et ce stupide agent de sécurité m'a affirmé que je ne pouvais pas aller à la projection du film parce que je portais des chaussures plates. Je l'ai menacé de poster cette vidéo sur notre site Variety. J'ai fini pas rentrer", explique t-elle sur son compte Twitter.
Last night I was stopped on the Cannes red carpet and told by this idiotic security guard that I couldn't get into this premiere because I was wearing flats. I threatened to post this video on our Variety website. I got in. pic.twitter.com/TTXGn0RDsK

— Claudia Eller (@Variety_Claudia) 18 mai 2019
Une polémique qui date déjà de 2015
Ce n'est pas la première fois qu'une journaliste ou une personnalité féminine se voit refuser le red carpet pour cause de "non chaussures à talon". En 2015 déjà plusieurs femmes s'étaient fait reconduire hors du tapis rouge lors de la première de Carol, film de Todd Haynes avec Cate Blanchett. "La rumeur selon laquelle le Festival exige des talons hauts pour les femmes sur les marches est infondée" avait alors expliqué à l'époque le délégué général, Thierry Frémaux. Mais en 2016, la polémique enflait de nouveaux lorsque des femmes n'avaient pas pu monter les marches fautes d'escarpins. L'actrice Julia Roberts qui inaugurait sa première montée la même année, avait alors décidé de grimper les marches pieds nus. Un geste réédité en 2018 par Kristen Stewart.
Alberto PIZZOLI. 14 mai 2018 – Cannes – L'actrice américaine Kristen Stewart, membre du jury, retire ses chaussures à son arrivée pour la projection du film «BlacKkKlansman», lors de la 71e édition du Festival de Cannes. © Alberto PIZZOLI / AFP pic.twitter.com/fbkmYJcdSM

— Игорь Синявин (@s_gocha) 15 août 2018