The Shoe Surgeon, le roi du custom de sneakers, va donner un cours à Paris
Et repartez avec votre paire entièrement customisée.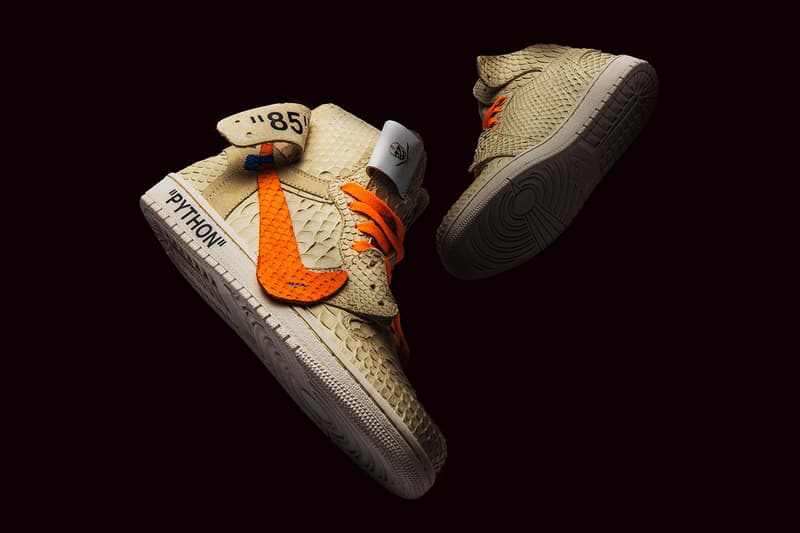 The Shoe Surgeon, l'un des plus grands noms du custom de sneakers, donnera bientôt un cours exclusif à Paris autour de l'iconique Air Jordan 1.
Bien connu des passionnés de sneakers, The Shoe Surgeon est l'un des professionnels du custom les plus appréciés. L'artiste se plaît à reconstruire les baskets les plus hype du moment avec des matériaux de luxe, comme cette Off-White™ x Air Jordan 1 "Lux Menta", ou à mélanger diverses influences pour créer des paires uniques. Ses créations sont vendues pour plusieurs milliers d'euros et souvent très appréciées des personnalités amatrices de sneakers. Outre son travail d'artiste, The Shoe Surgeon donne des cours spécialisés pour ceux qui aimeraient en apprendre plus sur la customisation de baskets afin de créer des paires uniques. Si la plupart de ces classes se déroulent sur le territoire américain, le "Chirurgien" posera bientôt ses valises à Paris pour un cours exclusif.
Du 20 au 23 juin prochain, The Shoe Surgeon et son équipe animeront un cours de 4 jours sur la customisation et la reconstruction de l'une des paires les plus iconiques de la culture sneakers : la Air Jordan 1. Ouvert aux débutants sans expérience nécessaire, le cours vous apprendra à déconstruire puis reconstruire une paire de A à Z et ainsi créer votre propre AJ1 à ramener chez vous. Les repas, outils, matériaux et autres goodies sont compris dans le prix. Pour assister à cette expérience unique, il vous faudra acheter votre place pour 3,000$.
Rendez-vous sur le site de The Shoe Surgeon afin de réserver votre place pour le cours de l'artiste à Paris.
Et découvrez ici les meilleurs customs sneakers de Pâques avec une Air Jordan 1 imaginée par The Shoe Surgeon.