Daily Paper sort une collection de maillots de foot vintage aux couleurs de l'été
Des maillots en hommage aux racines africaines de la marque.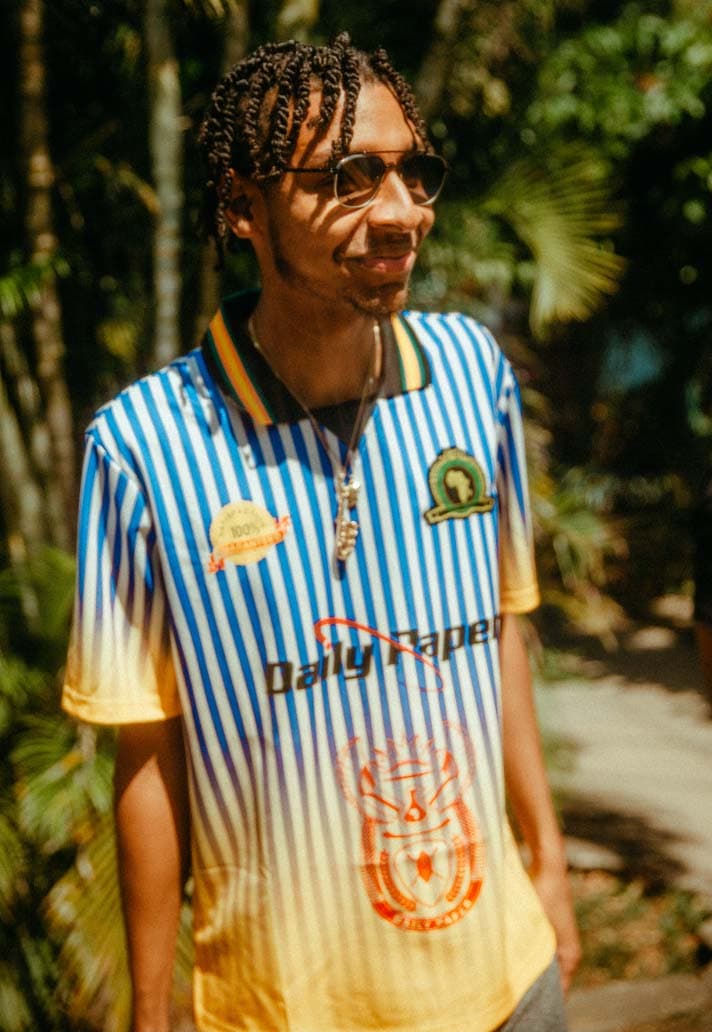 1 of 6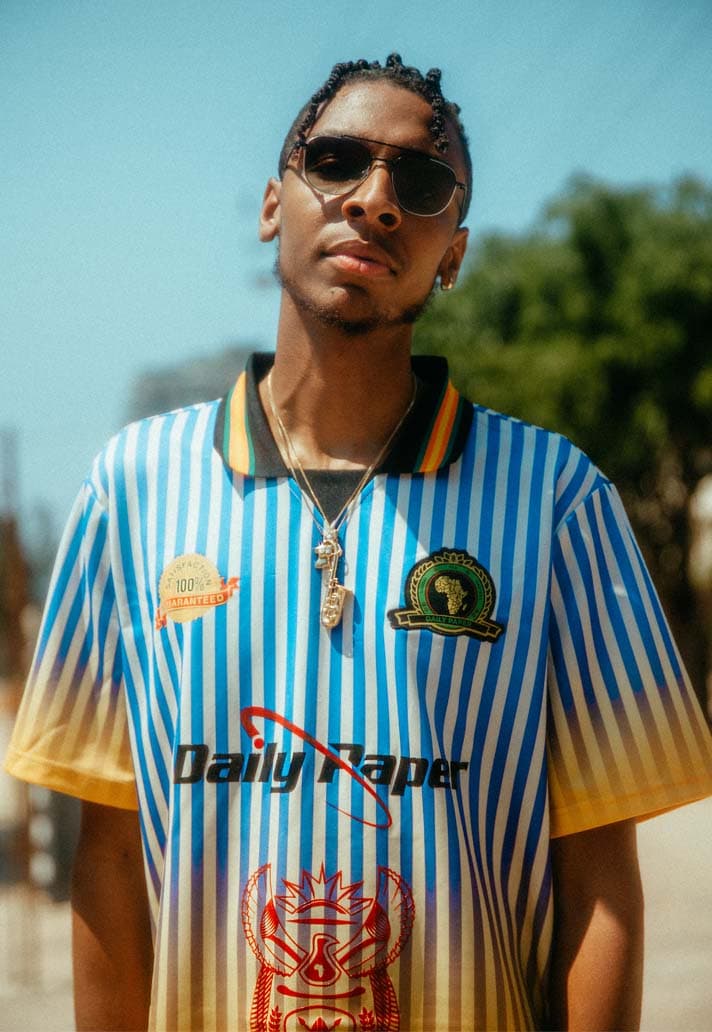 2 of 6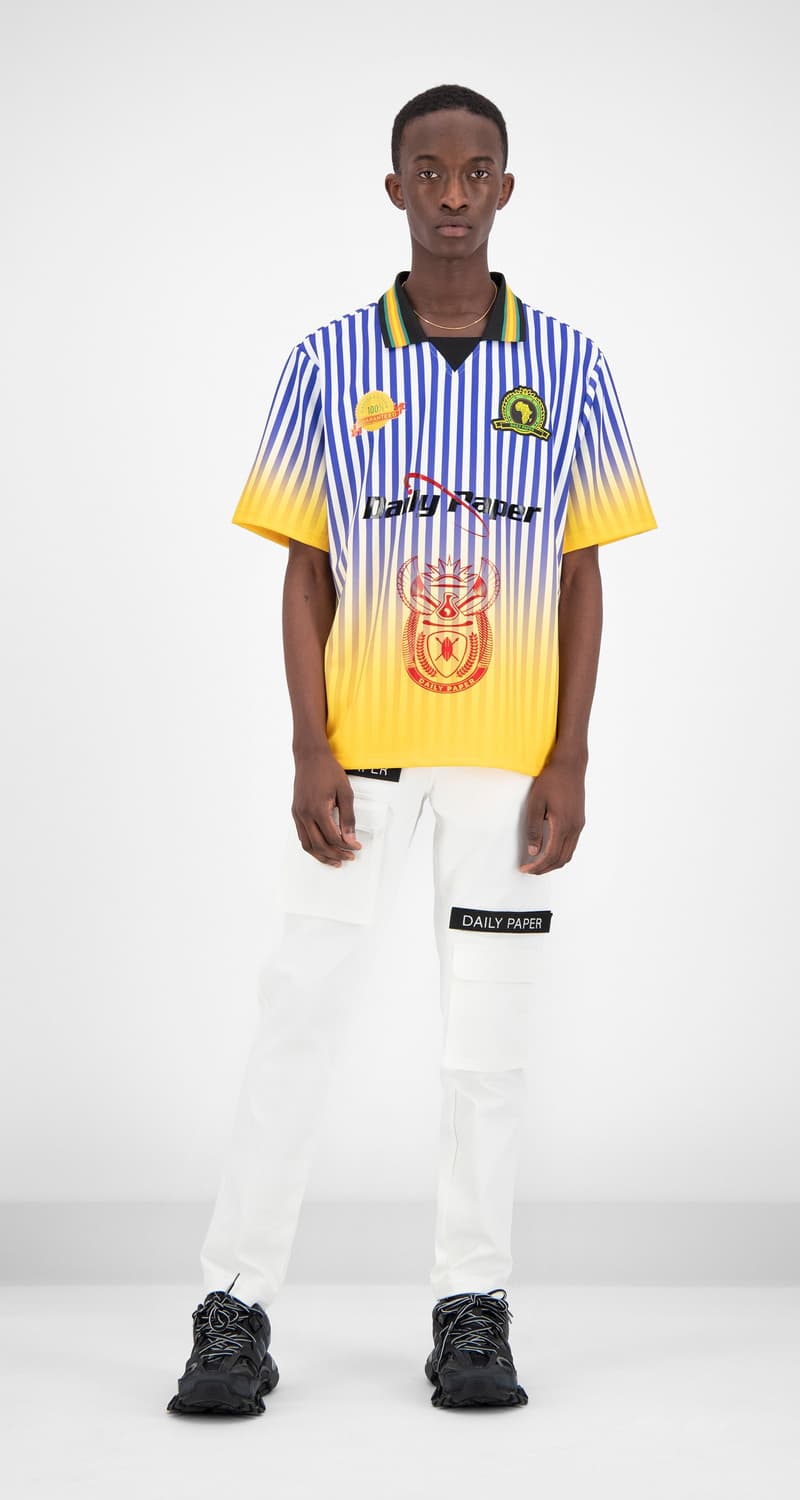 3 of 6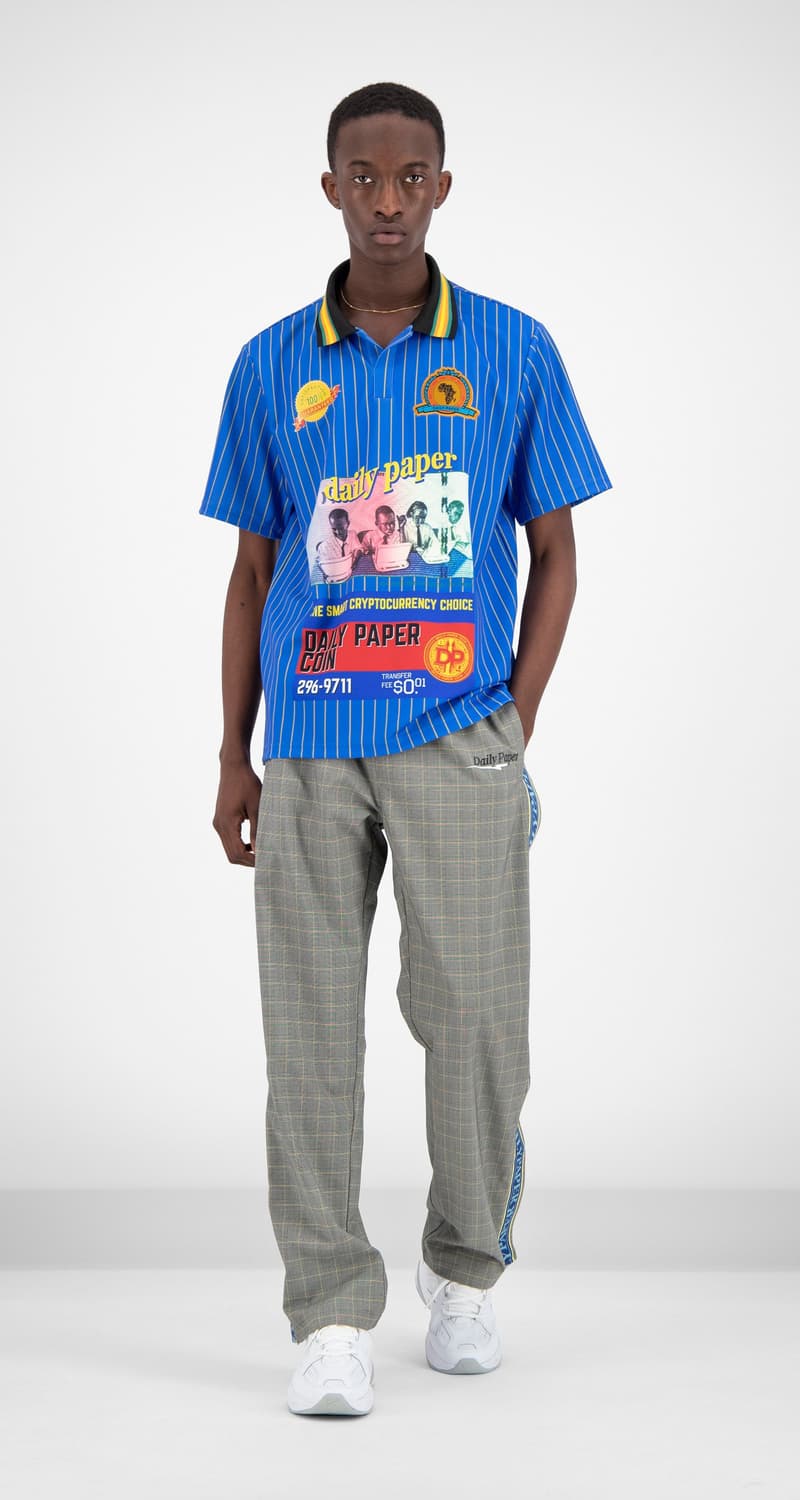 4 of 6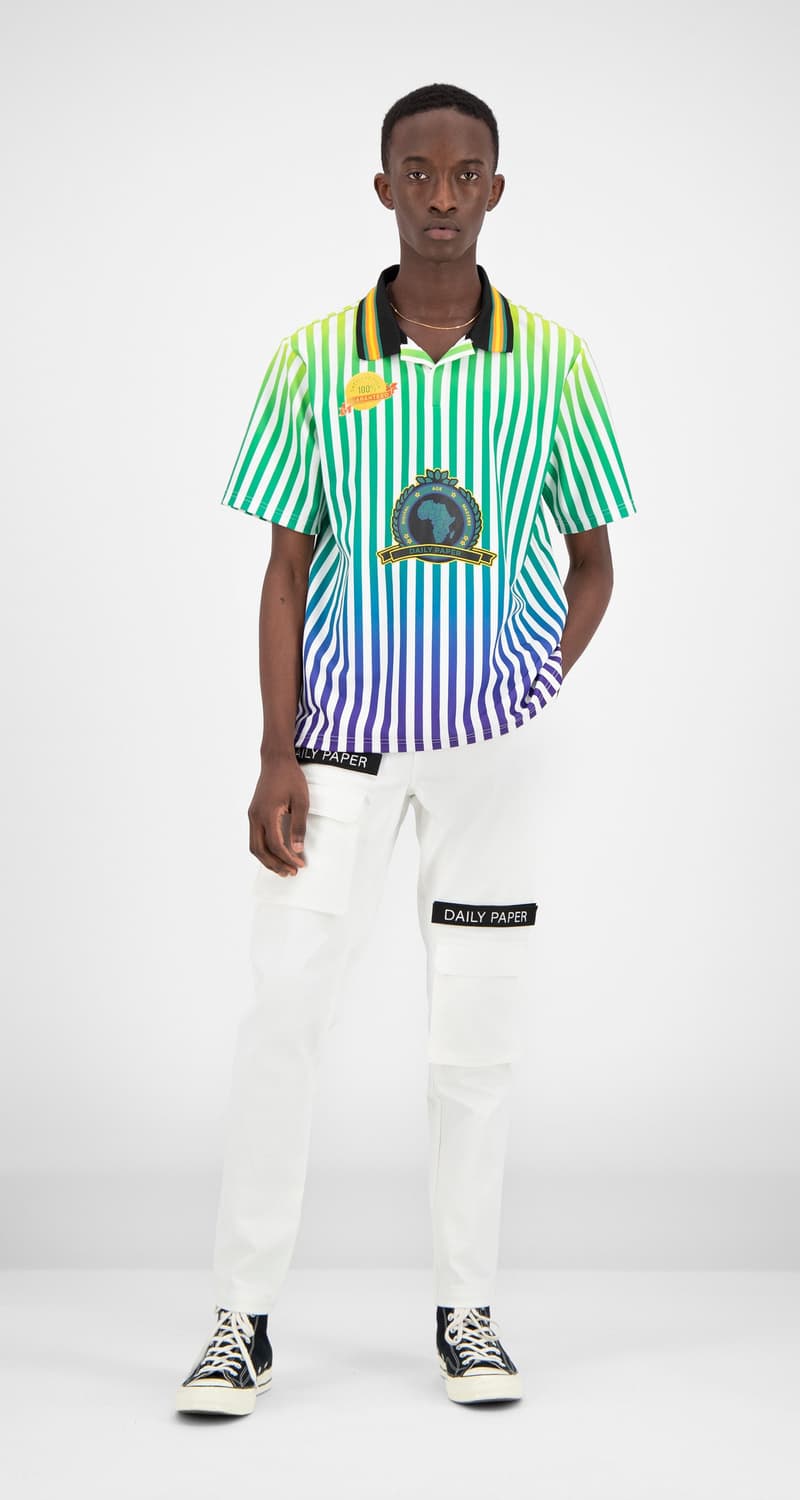 5 of 6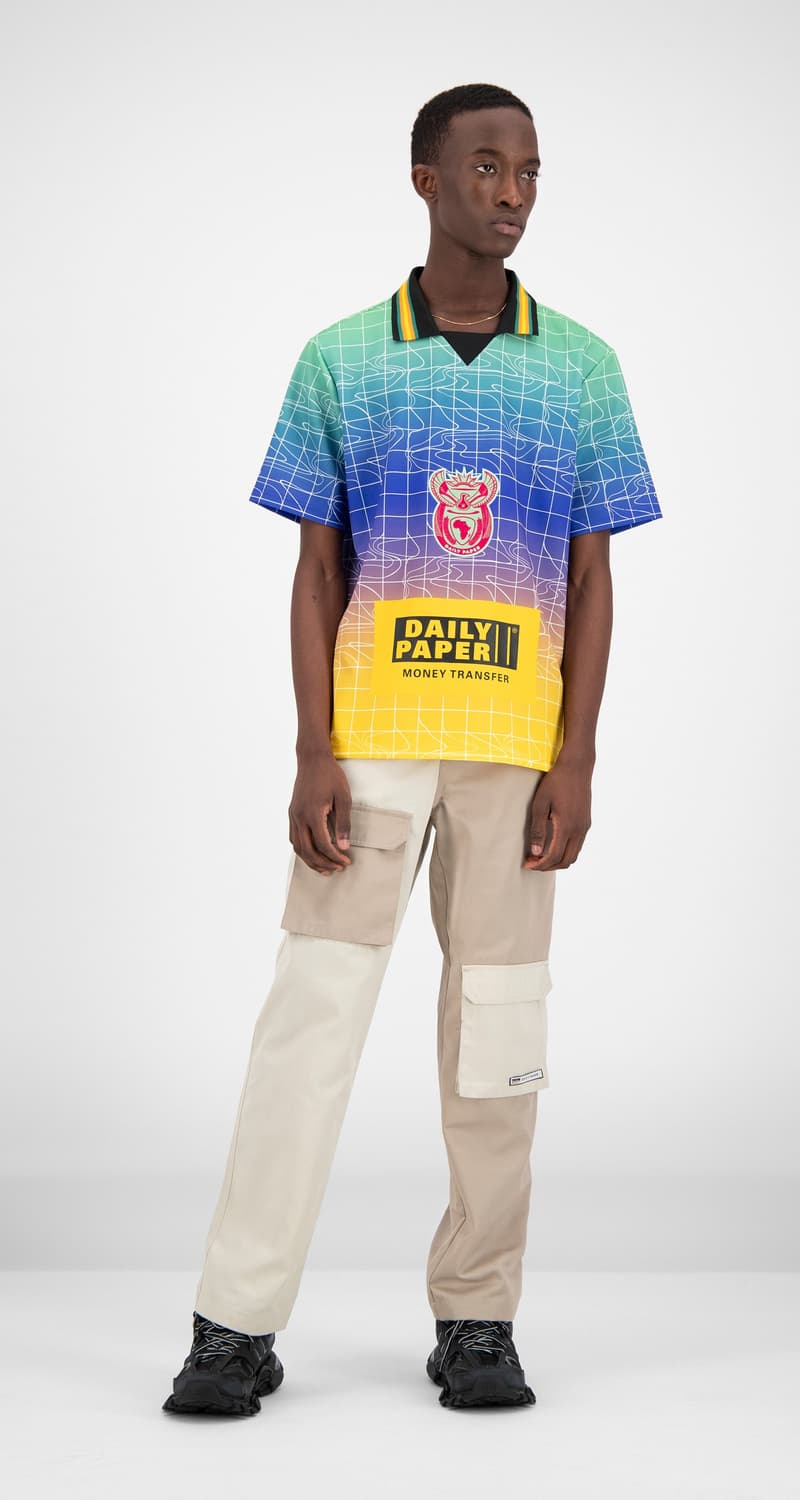 6 of 6
Après la sortie de sa collection Printemps/Été 2019, Daily Paper sort quatre maillots de foot vintage aux couleurs de l'été.
Toujours fidèle à ses inspirations africaines, Daily Paper dévoile des maillots de foot rétro, bleu, jaune ou vert qui matchent parfaitement avec les tons colorés que la saison estivale nous amène. Avec des écussons représentants le continent africain au niveau du cœur, le logo de sa collection précédente au niveau du sponsor maillot et d'autres illustrations développées par DP, ces jerseys reflètent bien l'identité de la griffe. Portés par Masego sur son compte Instagram, ces maillots seront sûrement rockés dans les block party européennes et dans les beach club de bord de mer cet été.
Rendez-vous sur le site de Daily Paper pour shopper la collection disponible au prix de 69,95€. Et si vous êtes fan de foot, découvrez pourquoi le nouveau maillot de la Juventus fait polémique auprès des supporters.