Nike met en vente ses nouvelles claquettes Benassi pour l'été 2019
Trois coloris sont sortis.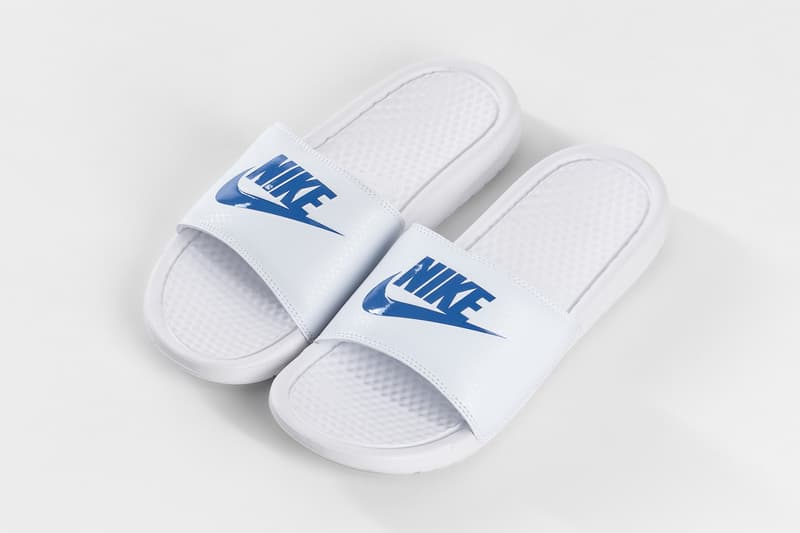 1 of 3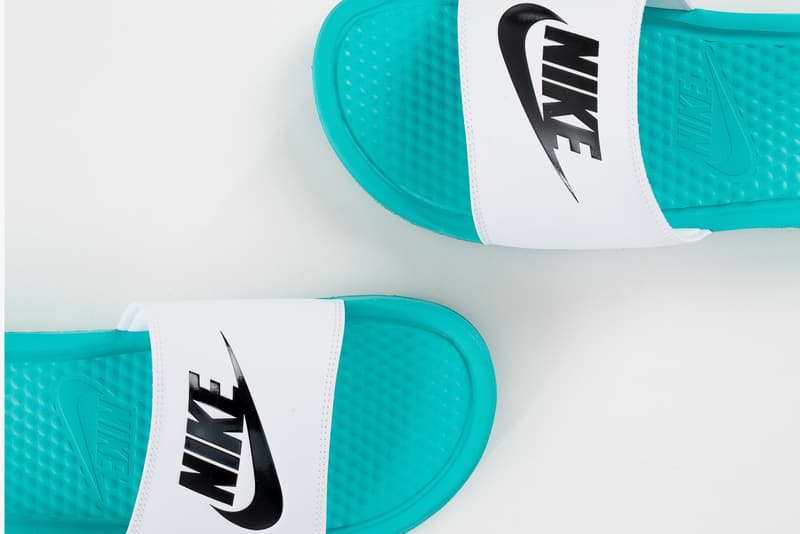 2 of 3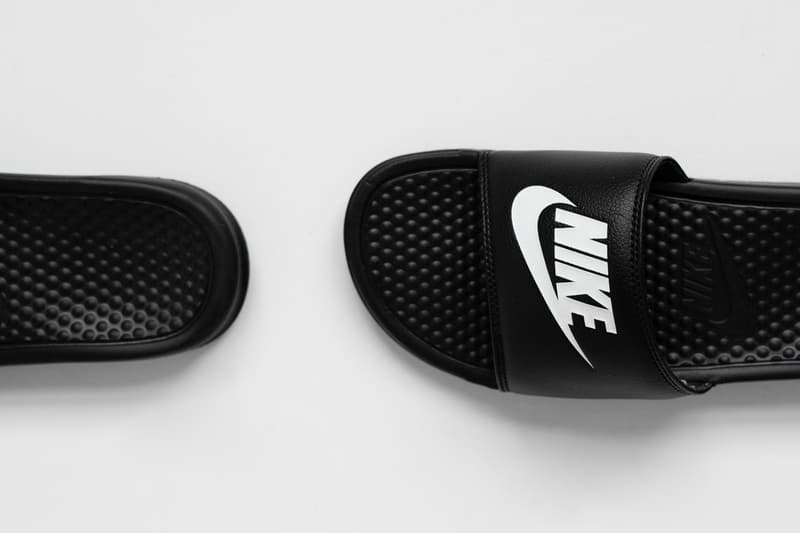 3 of 3
Un an après le carton de sa claquette/banane et alors que les beaux jours approchent, Nike vient de ressortir ses classiques slides Benassi JDI. Ces éditions 2019 sont d'ores et déjà disponibles chez une sélection de détaillants.
Trois coloris ont été dévoilés, l'un blanc avec un motif Nike bleu contrastant placé sur le strap, un noir et blanc classique, et enfin un mix bleu, blanc et noir. Chaque coloris peut être shoppé dès maintenant chez certains revendeurs Nike tels que Overkill, au prix de 27,95 €.
Toujours pour des pièces estivales, notez que Daily Paper sort une collection de maillots de foot vintage aux couleurs de l'été.