Voici Combien Gagnent Les Acteurs De Game of Thrones Par Épisode
Plus de détails sur les dessous de GOT.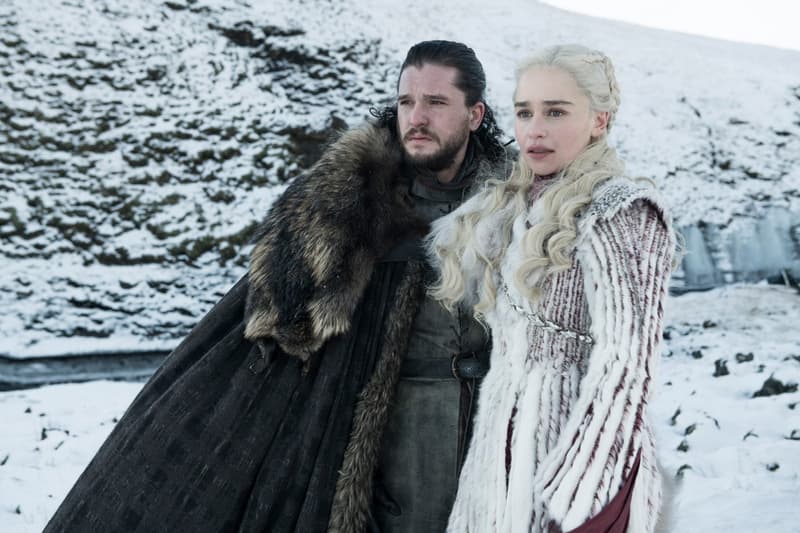 Alors que l'ultime saison de Game of Thrones sera diffusée à partir du 14 avril prochain, un nouveau rapport révèle le salaire des acteurs principaux de la série par épisode.
Après de longs mois d'attente, les fans pourront enfin découvrir la saison 8 de Game of Thrones à partir du 14 avril prochain. La série est l'une des plus populaires au monde, étant même le show le plus piraté au monde depuis six ans, et a fait connaître aux yeux du monde entier de nombreux comédiens. Si vous étiez curieux de découvrir le salaire des interprètes de Jon Snow, Daenerys Targaryen ou Cersei Lannister, ce nouveau rapport apportera des réponses à vos interrogations. On apprend en effet que Kit Harrington (Jon Snow), Peter Dinklage (Tyrion Lannister), Nikolaj Coster-Waldau (Jaimie Lannister), Emilia Clarke (Daenerys Targaryen) et Lena Headey (Cersei Lannister) ont empoché chacun 500,000$ pour chaque épisode qu'ils ont tourné. Kit Harrington a profité d'une belle augmentation par rapport aux saison 5 et 6 où il touchait 300,000$/épisode. Maisie Williams (Arya Stark) et Sophie Turner (Sans Stark) gagnent quant à elle 150,000$ par épisode.
Découvrez ci-dessous la liste complète des salaires des acteurs de Game of Thrones mais également leur fortune totale estimée.
Dans quelques semaines, vous pourrez visionner le premier épisode de la saison 8 de Game of Thrones au cinéma.
Kit Harington – $500,000 USD (Fortune: $12 million USD)
Peter Dinklage – $500,000 USD (Fortune: $16 million USD)
Nikolaj Coster-Waldau – $500,000 USD (Fortune: $16 million USD)
Emilia Clarke – $500,000 USD (Fortune: $13 million USD)
Lena Headey – $500,000 USD (Fortune: $9 million USD)
Maisie Williams – $150,000 USD (Fortune: $6 million USD)
Sophie Turner – $150,000 USD (Fortune: $6 million USD)