Voici La Première Collection Pre-Fall De Virgil Abloh Pour Louis Vuitton
Après Michael Jackson, une autre icône pop vient inspirer le créateur.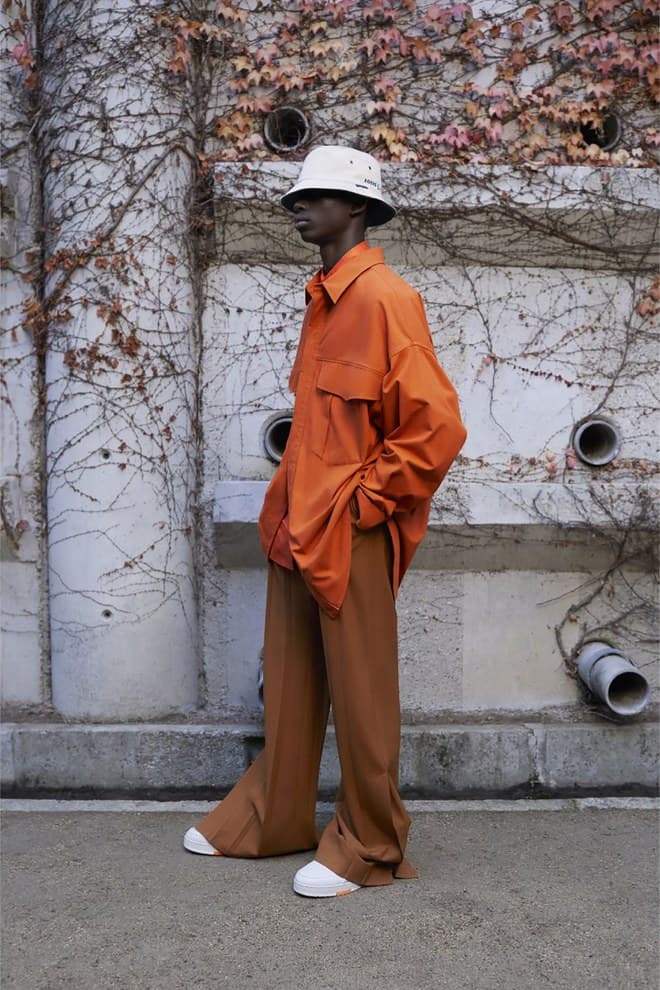 1 of 36
2 of 36
3 of 36
4 of 36
5 of 36
6 of 36
7 of 36
8 of 36
9 of 36
10 of 36
11 of 36
12 of 36
13 of 36
14 of 36
15 of 36
16 of 36
17 of 36
18 of 36
19 of 36
20 of 36
21 of 36
22 of 36
23 of 36
24 of 36
25 of 36
26 of 36
27 of 36
28 of 36
29 of 36
30 of 36
31 of 36
32 of 36
33 of 36
34 of 36
35 of 36
36 of 36
Alors que son défilé Automne/Hiver 2019 en hommage à Michael Jackson s'est tenu il y a moins d'un mois, Virgil Abloh vient de dévoiler sa première collection Pre-Fall pour Louis Vuitton.
Relayée par le magazine Vogue, la collection est accompagnée d'une interview du créateur qui révèle les inspirations derrière sa livraison Pre-Fall 2019. Même si les pièces du designer sont toujours aussi inaccessibles, la hype qui entoure Abloh ne désemplit pas et cette pre-collection qui vient se caler entre l'hiver et le printemps nourrit un peu plus le mythe naissant.
"La pre-collection était un bon refuge pour tester des idées et commencer à définir une palette."
Le mélange des genres a servi de source d'inspiration pour cette saison plus proche des vêtements de tous les jours, plus "casual", autant dans les coupes que dans les couleurs. Le créateur s'est beaucoup inspiré de Jamiroquai, un personnage fort des années 90 naviguant entre la pop, le jazz, la soul ou le funk. Partie intégrante de la jeunesse de Virgil Abloh, le chanteur britannique était aussi connu pour son style coloré et ses fourrures oversize.
Au sens plus large, les grands espaces ont aussi influencé la nouvelle collection de Virgil Abloh qui compte de nombreux éléments techniques, de big logos et de couleurs inspirées de la nature.
Doudounes oversize, polaires, pantalons tailoring ultra-larges… des pièces fortes assemblées à des classiques du streetwear comme des crewnecks ou des hoodies se superposent sur les silhouettes Pre-Fall 2019 de Abloh. Avec une palette de couleurs alternant le kaki, le violet, le gris ou le bleu foncé, le designer a voulu redéfinir le luxe et non pas la mode.
La quête de Virgil Abloh continue et son exploration de l'enfance pour définir le menswear ne fait que commencer. Regardez la vidéo ci-dessous pour les insights du créateur en personne et découvrez la collection Pre-Fall 2019 de Louis Vuitton ci-dessus.
Dans l'actualité de Virgil Abloh, sachez sa nouvelle Air Max 90 s'apprête à sortir en France.