Photos - Une Matinée Au Coeur Du Football Amateur Marseillais Avec Le S.O Caillols
"Eh l'arbitre on connait ton numéro de sécurité sociale".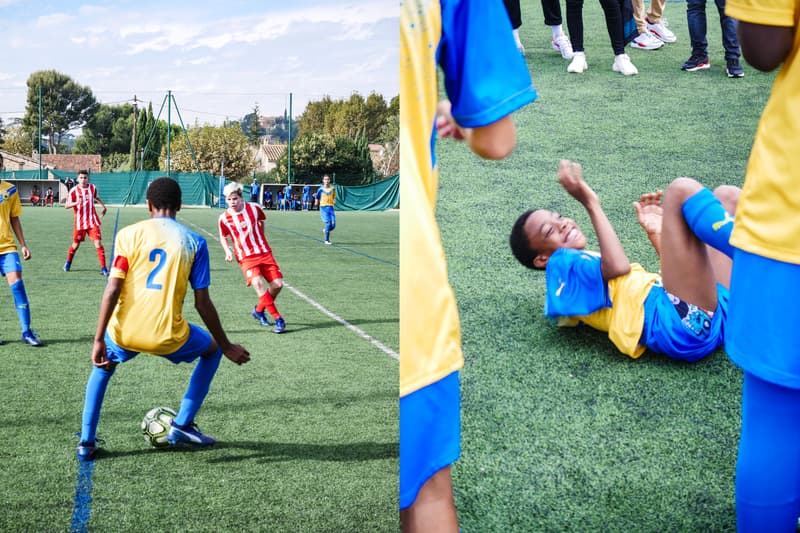 1 of 16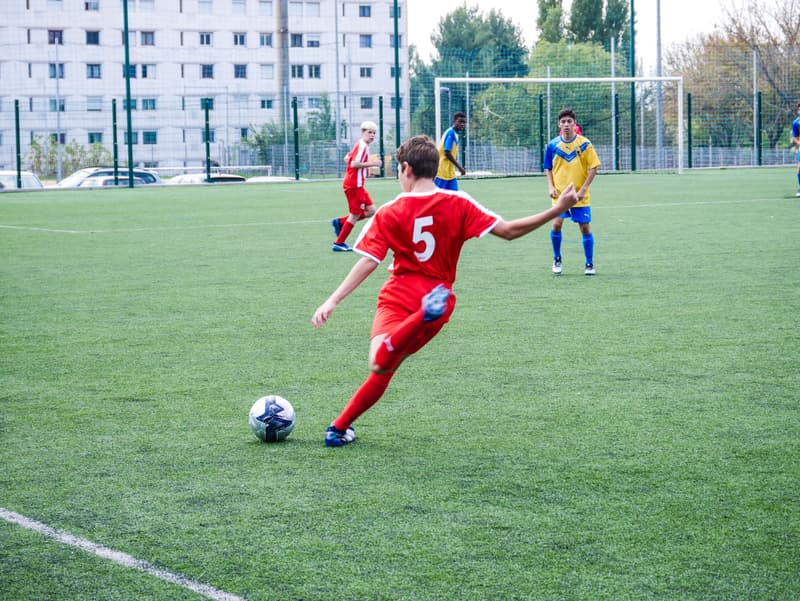 2 of 16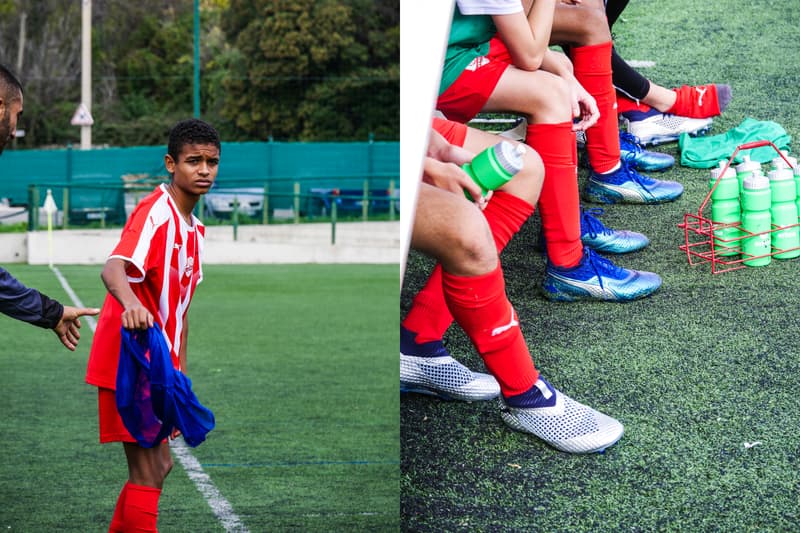 3 of 16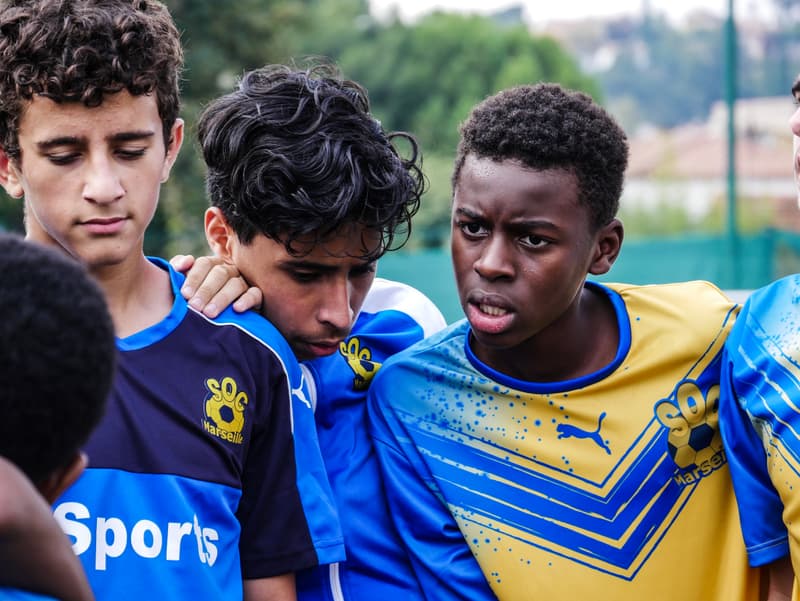 4 of 16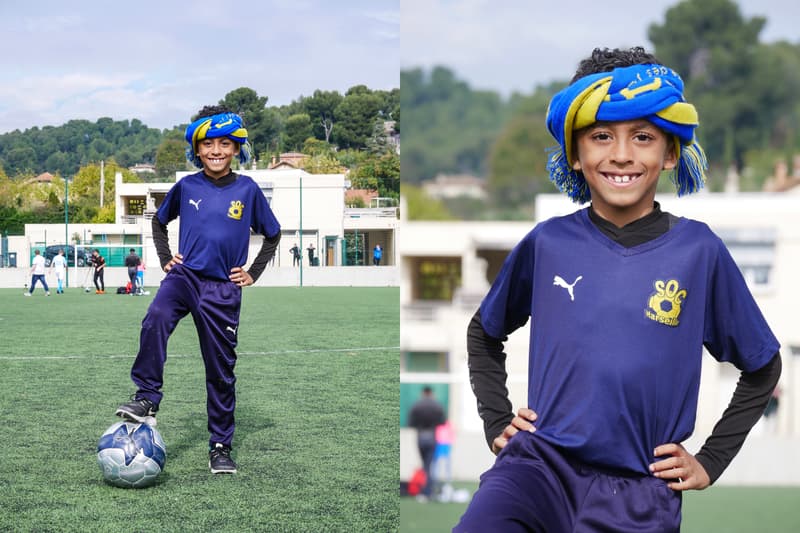 5 of 16
6 of 16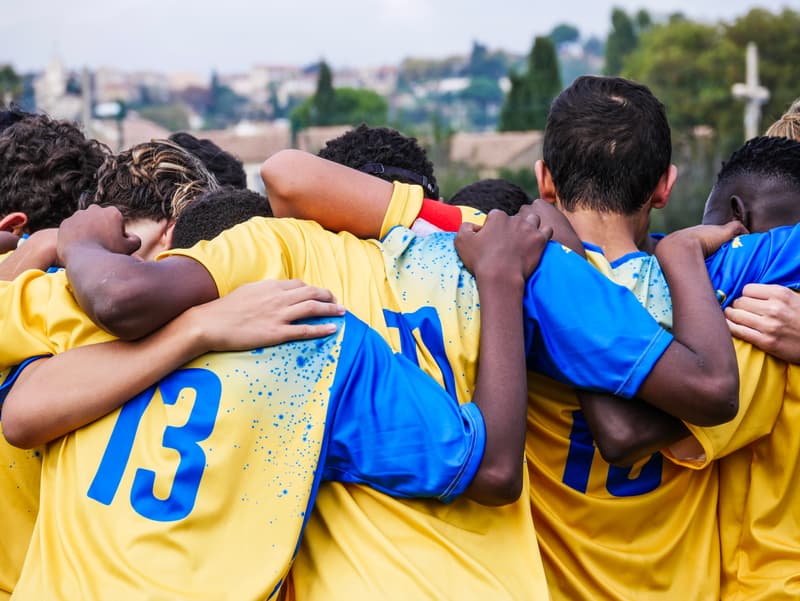 7 of 16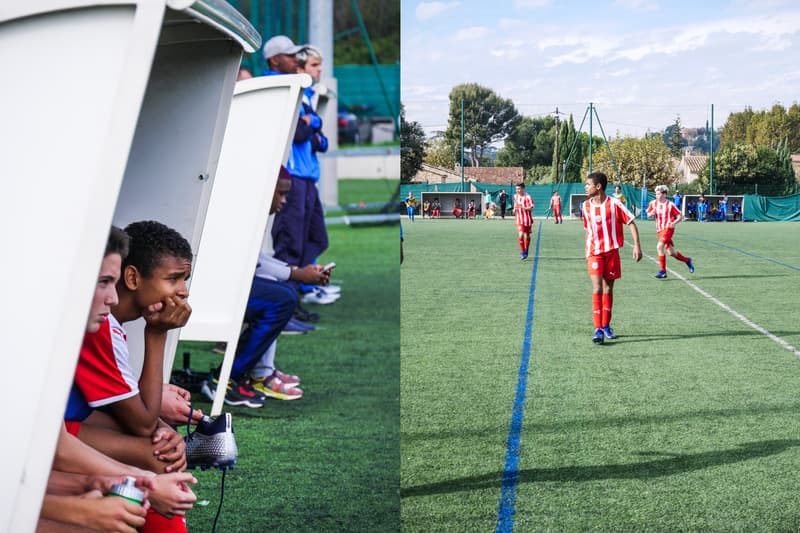 8 of 16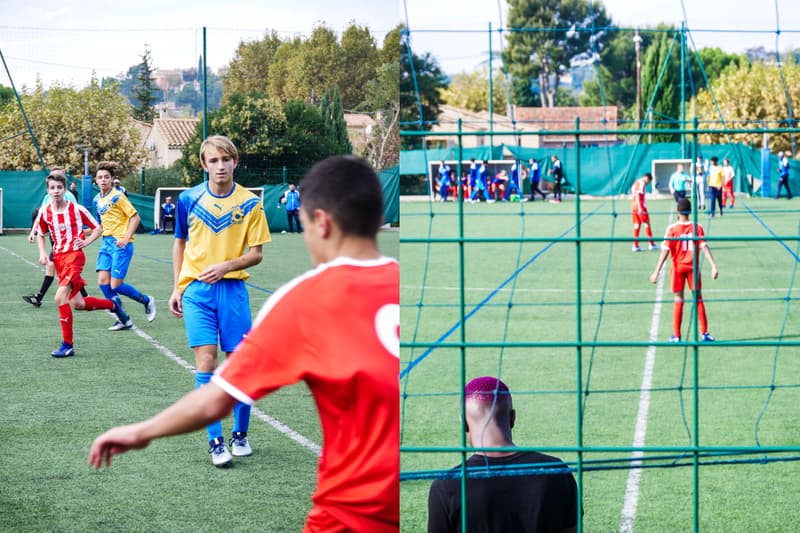 9 of 16
10 of 16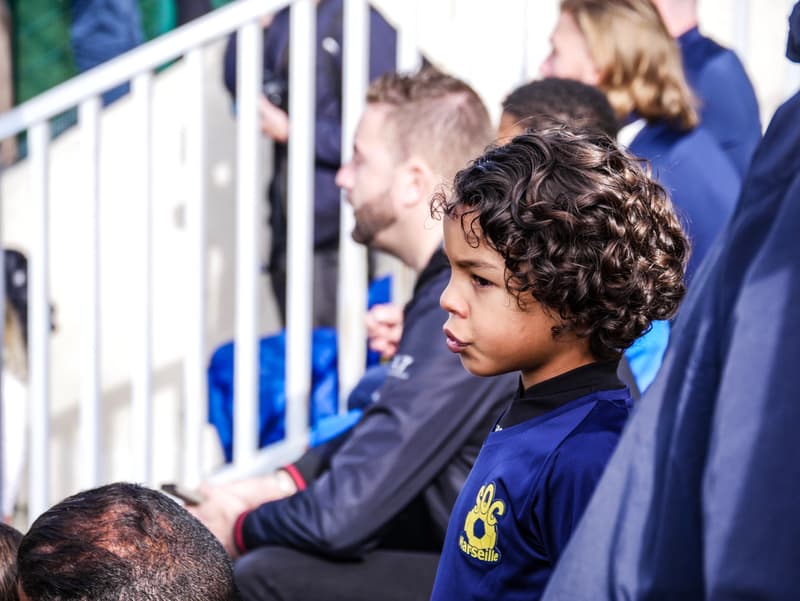 11 of 16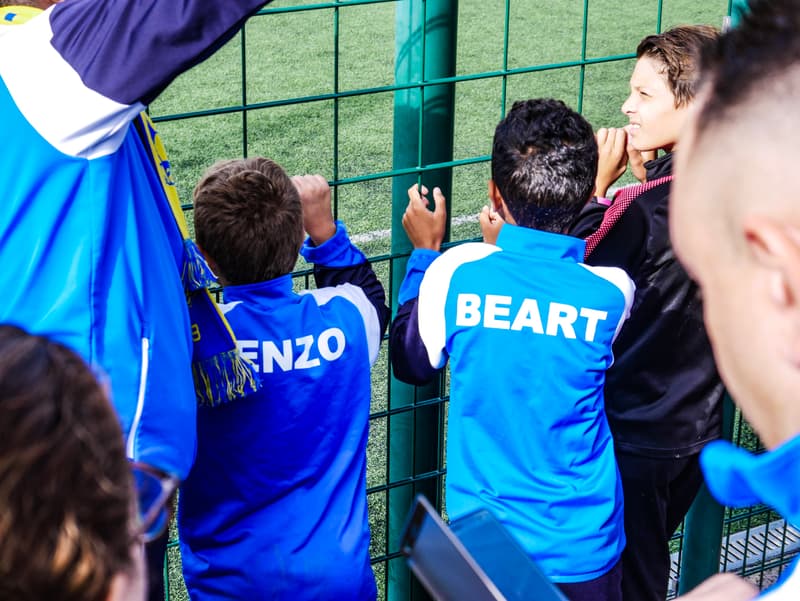 12 of 16
13 of 16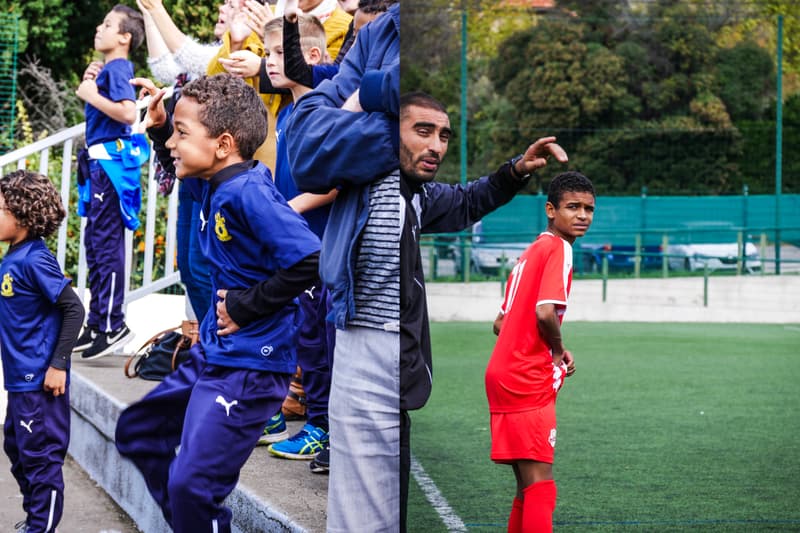 14 of 16
15 of 16
16 of 16
"Y en a ils sont venus en jean ils se sont crus en boite de nuit ou quoi ?". Il est 9h en ce dimanche matin de Clasico et Hamid taquine les supporters venus pousser le S.O Caillols à remporter une nouvelle victoire. Nous sommes au mois de novembre et il fait suffisamment beau pour laisser tomber le manteau sur une des marches en béton de l'étroite tribune qui fait face au terrain du S.O Caillols. Ce petit club de foot créé en 1939 et situé à quelques kilomètres à l'est de Marseille, vient tout juste de signer un partenariat avec PUMA. Le géant allemand a fait venir le presse internationale et dans quelques heures les journalistes du monde entier découvriront le chaudron du Vélodrome. Mais pour l'instant ils goûtent à ce que Marseille a de plus authentique : son pastis et son football amateur.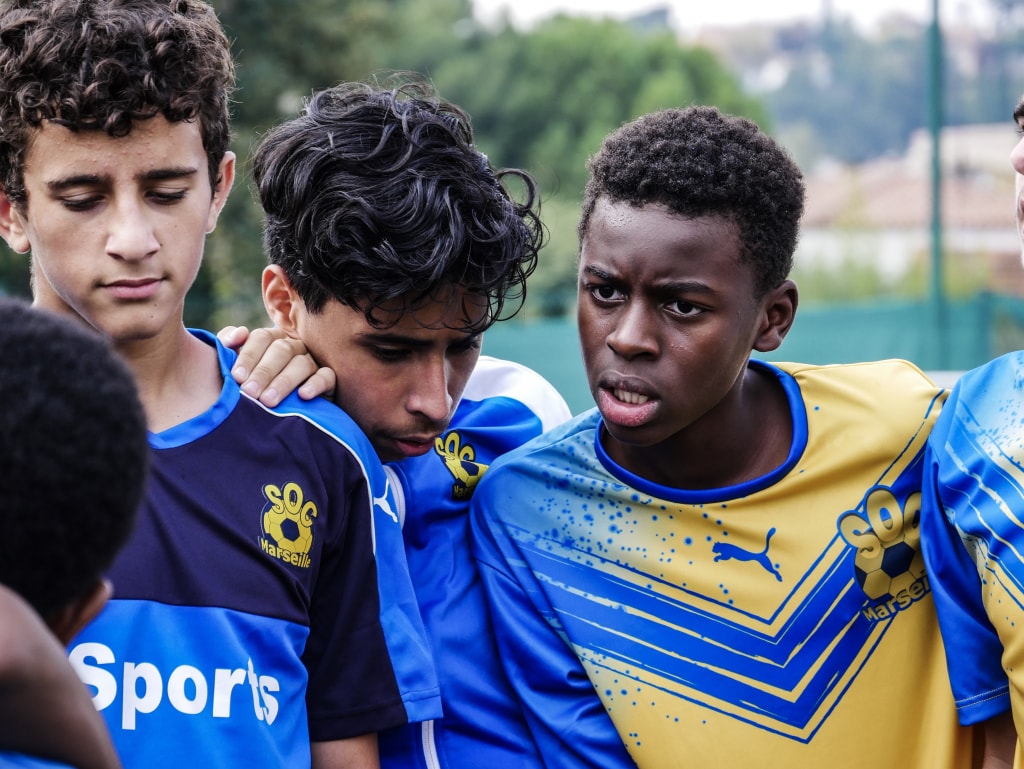 Il est bientôt 10h et la pluie de la veille a laissé place à une percée du soleil, un clin d'oeil au maillot jaune porté par les joueurs du S.O Caillols. Si les rayons du soleil qui enveloppent les supporters d'une douce chaleur donneraient des envies à certains de récupérer les quelques heures de sommeil manquantes, Hamid veille au grain : "Eh l'arbitre on connait ton numéro de sécurité social. On sait où tu habites. Et vous là ! Chantez au lieu de snapper", hurle le garçon, sourire au lèvre et l'accent du sud en bandoulière. A notre droite un bambin imite la célébration fortnite de Griezmann, à gauche un petit vélo traine sur la quatrième marche de la tribune. "On est comme au Napoli nous. On a de scooters dans les tribunes" ironise Hamid venu accompagné de son fils.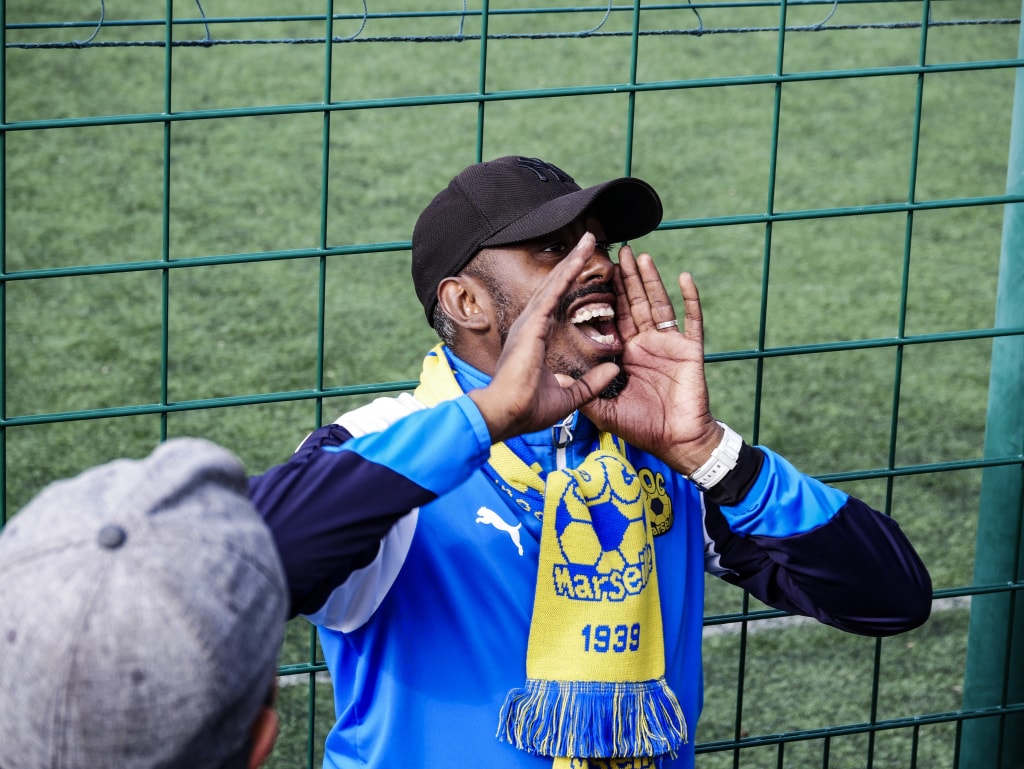 Près de 80 ans après sa création le petit club de la cité phocéenne est devenu un véritable vivier pour son grand-frère l'Olympique de Marseille qui est même venu y piquer Cantona, Tigana ou encore Galtier. Tous trois sont passés par là, sous les clameurs des fadas du XIIème arrondissement de Marseille. Depuis, le pastis a coulé sous les ponts et le S.O Caillols fait partie du programme NEXT GEN de l'OM visant à recréer des liens entre les clubs amateurs de la ville et le club de Ligue 1. Une reconnaissance pour le petit Poucet de la cité phocéenne qui continuera de former l'élite du football marseillais de demain.