Une réplique fidèle et ultra limitée du sabre laser de "Dark Side Rey" à 1 500 $ fait surface
L'objet de collection par excellence.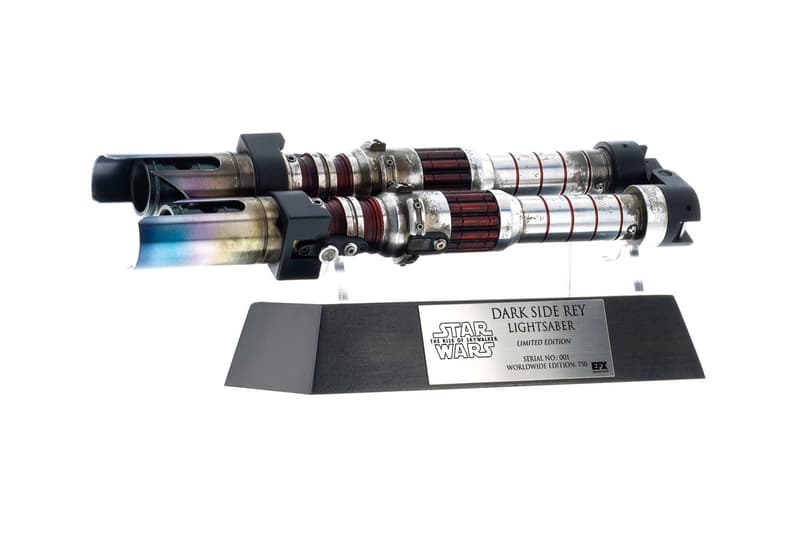 1 of 2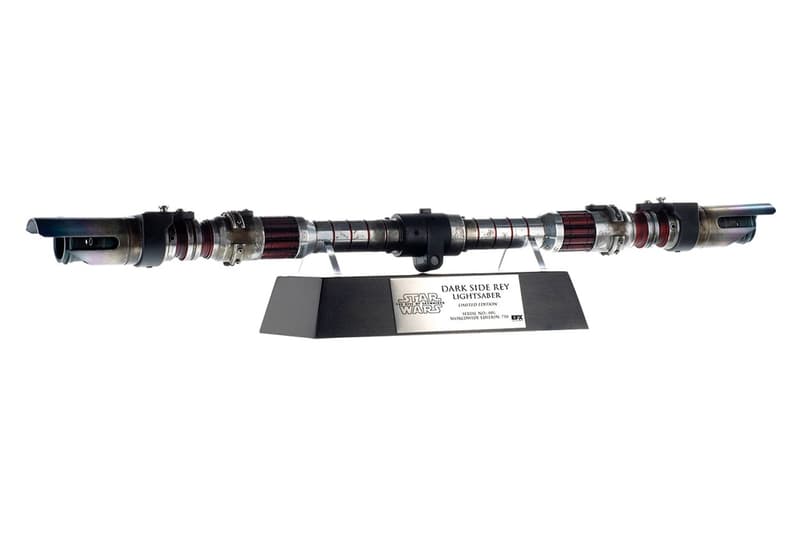 2 of 2
Aperçue dans la dernière bande-annonce de Star Wars : L'Ascension de Skywalker, la version "Dark Side" de Rey, l'héroïne de la postlogie signée Disney, avait fait naître de nombreuses spéculations chez les fans. Et s'il faudra aller voir le film pour savoir de quoi il s'agit réellement, la société EFX Collectibles, spécialisée dans la construction de jouets de qualité, propose désormais une reproduction fidèle et ultra limitée du sabre laser de la jeune femme.
Limité à 750 exemplaires dans le monde entier, l'objet de collection, confectionné aux États-Unis, est reproduit à l'échelle 1: 1 et est composé en aluminium massif avec des détails et des finitions en métal. La réplique s'est appuyée sur une étude détaillée des matériaux et des supports fournis par l'équipe de production de Lucasfilm pour une reproduction la plus fidèle possible. Chaque sabre laser est monté avec une armature en bois qui permet de positionner l'objet de deux manière différente, comme dans le film, et ce dernier est fourni avec un certificat d'authenticité.
Si le sabre laser de "Dark Side Rey" vous intéresse, sachez qu'il vous en coutera 1 599 $ (environ 1 440 €) sur le site d'EFX Collectibles où il est disponible à la pré-commande. Enfin, si vous l'avez raté, découvrez notre critique de Star Wars IX : L'Ascension de Skylwalker, conclusion sans âme à la saga culte.