Scènes de chaos, Kanye West en invité surprise, nouveau titre avec Young Thug et les Migos... Tout ce qu'il s'est passé au festival ASTROWORLD de Travis Scott
Des mouvements de foules ont provoqué des blessés.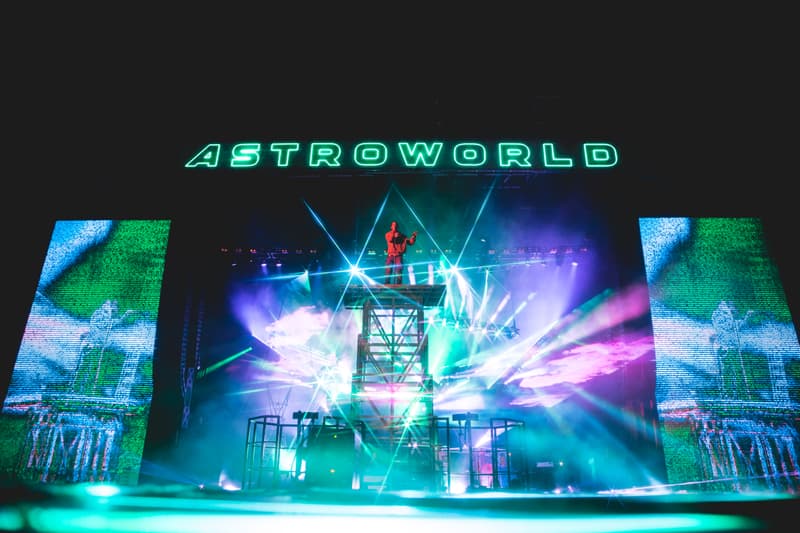 1 of 17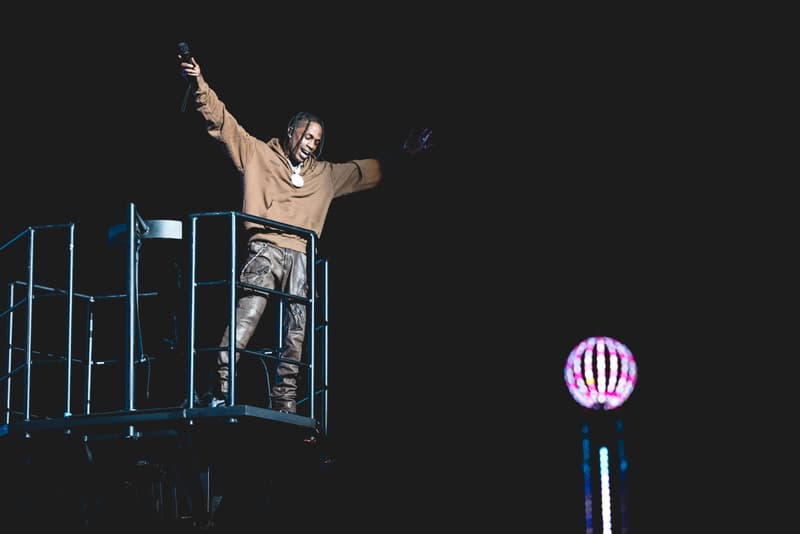 2 of 17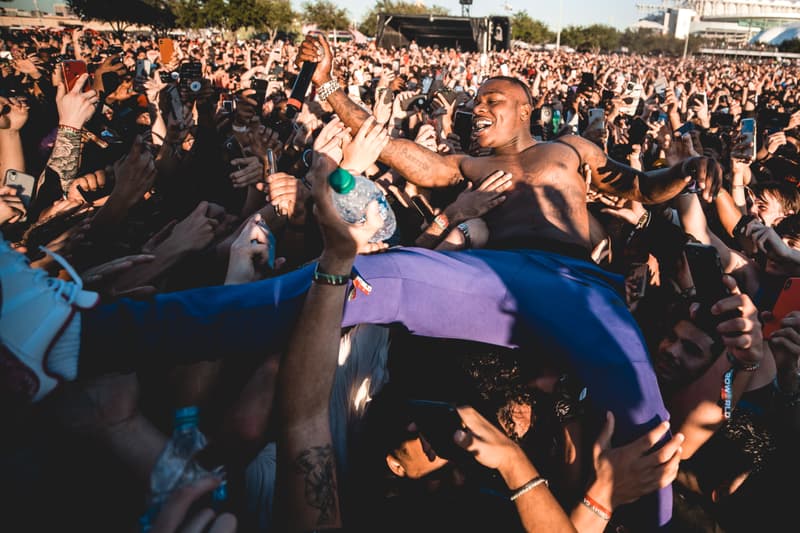 3 of 17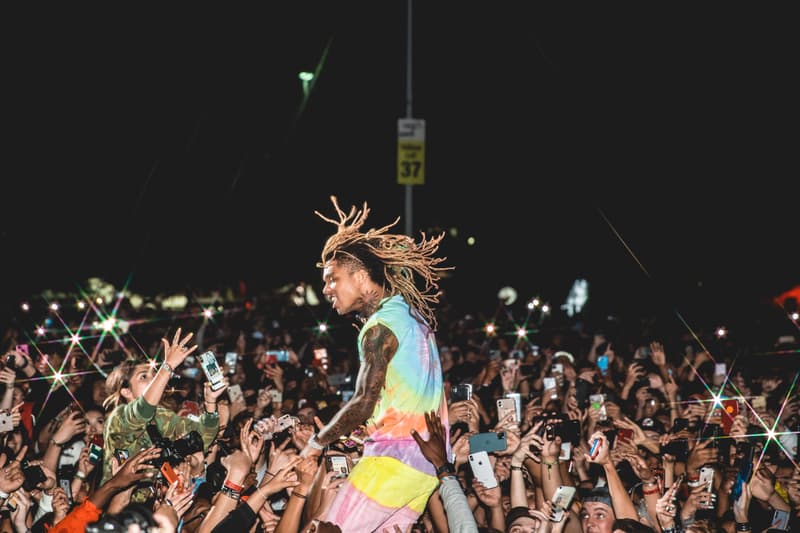 4 of 17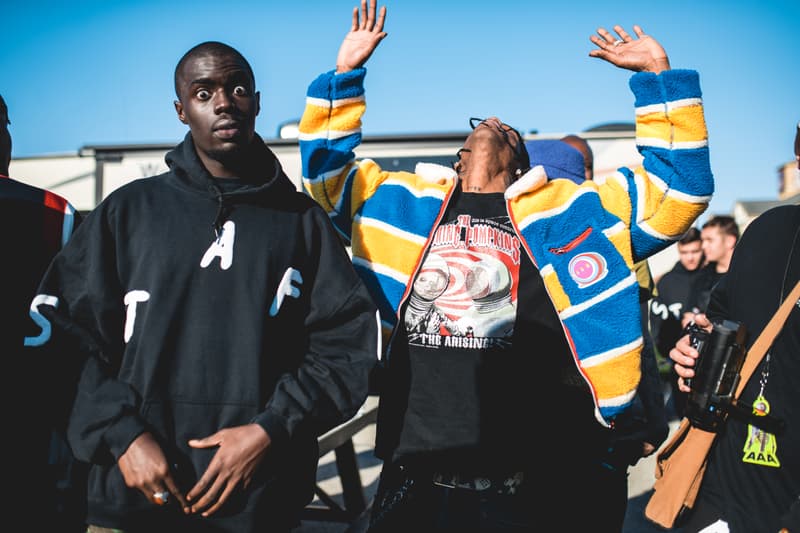 5 of 17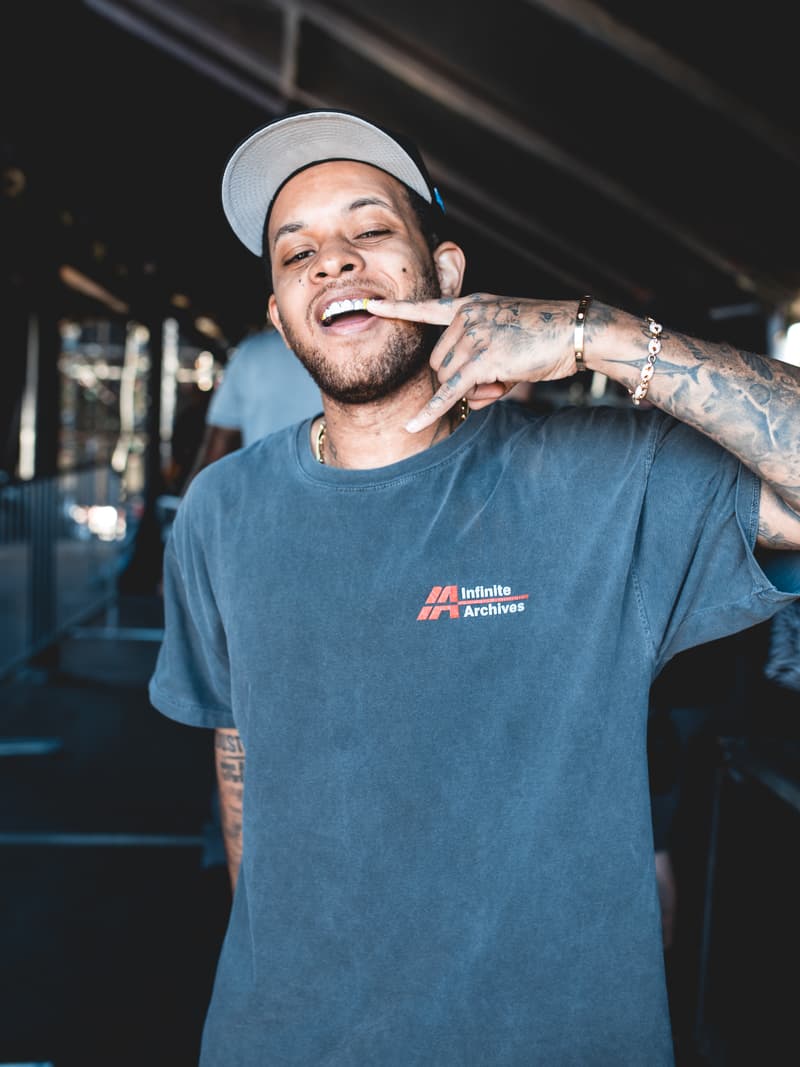 6 of 17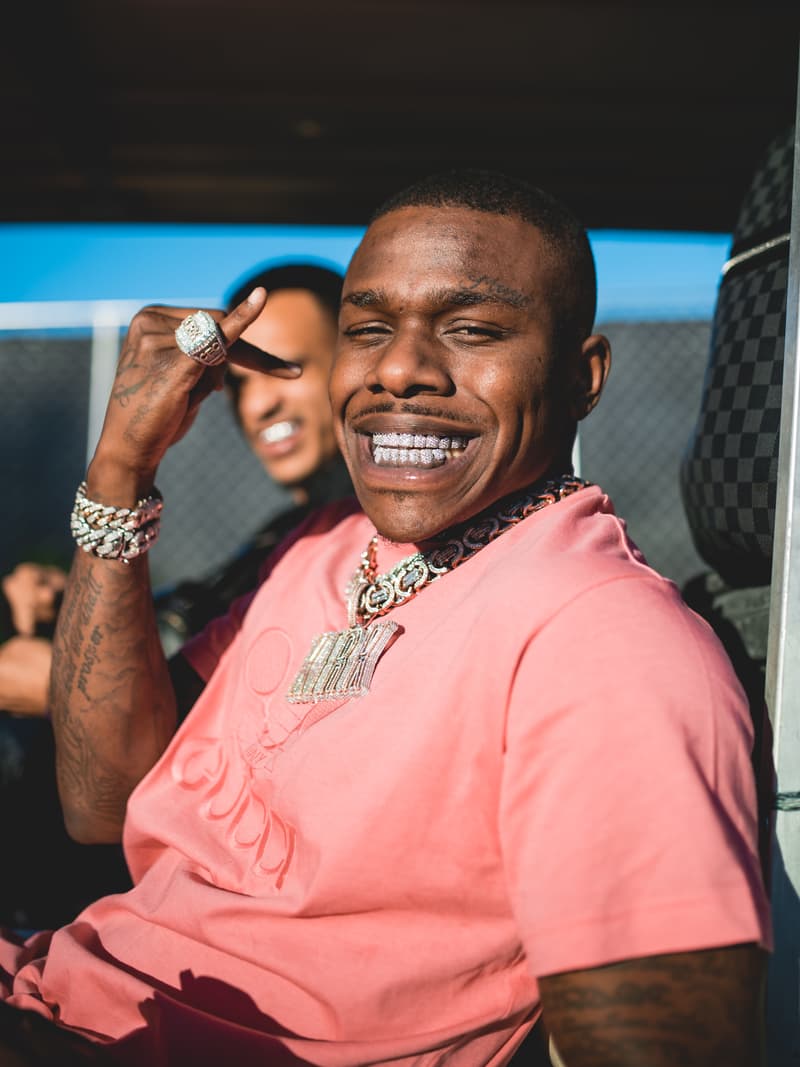 7 of 17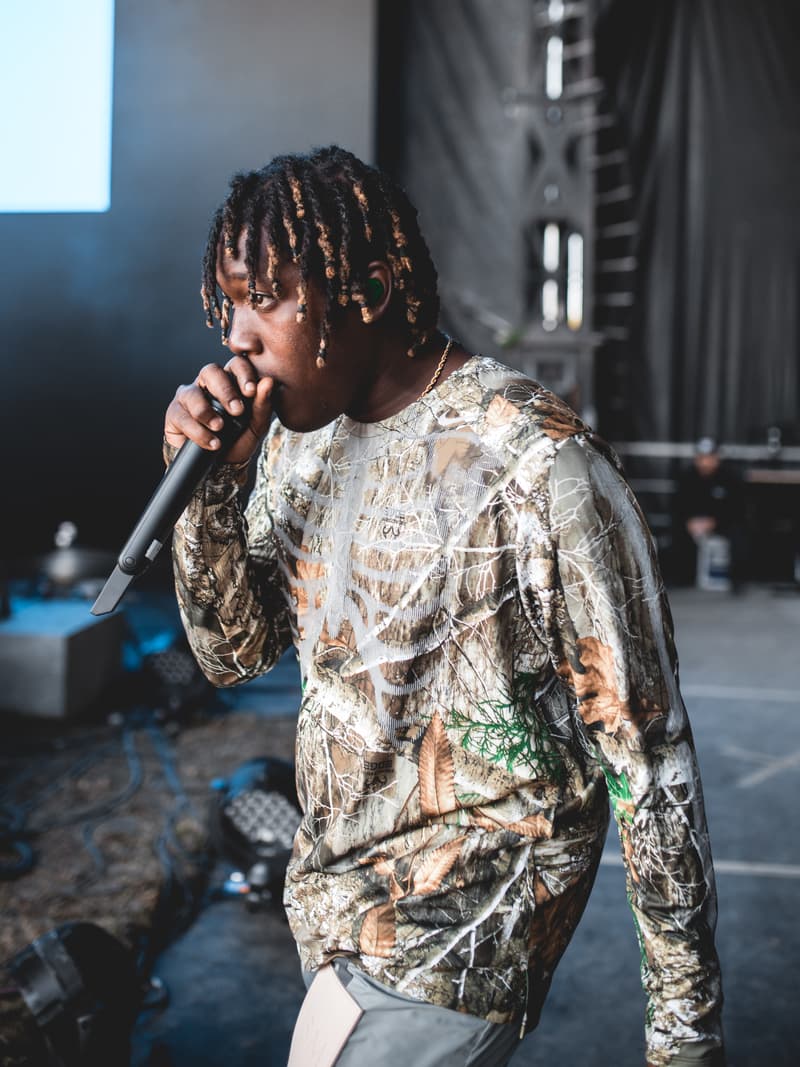 8 of 17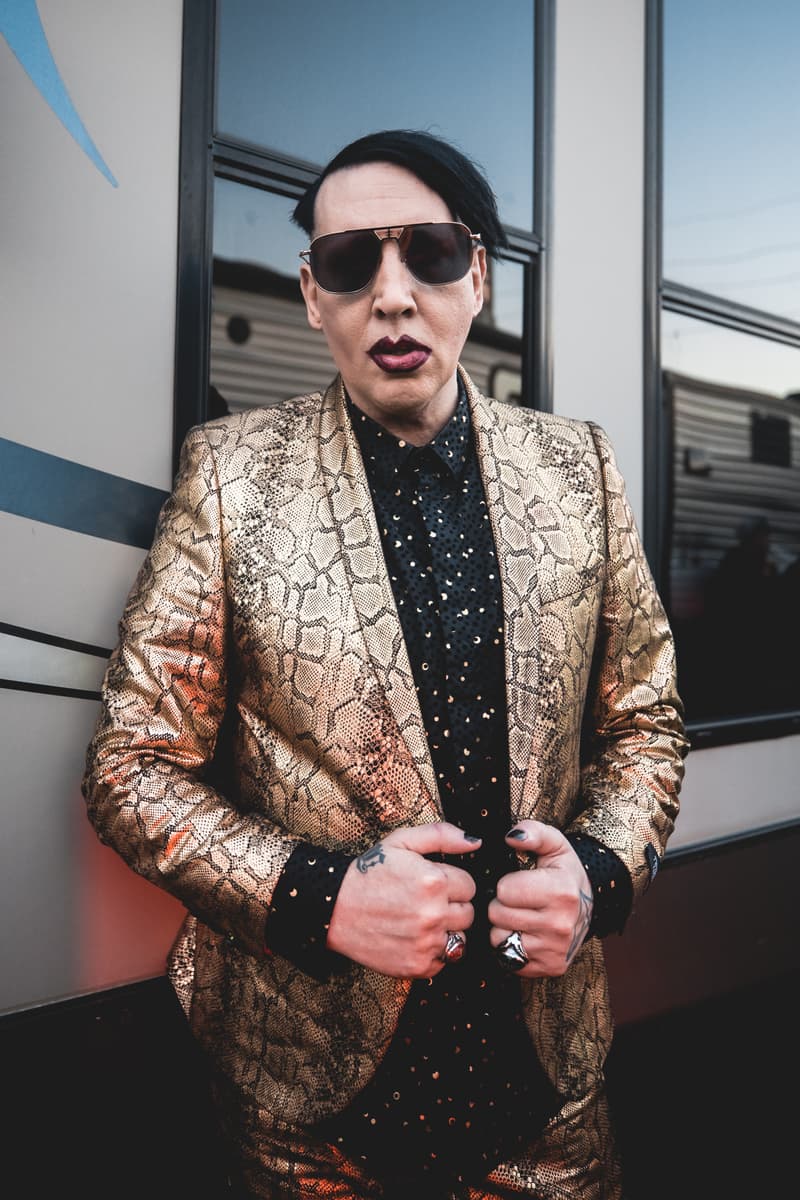 9 of 17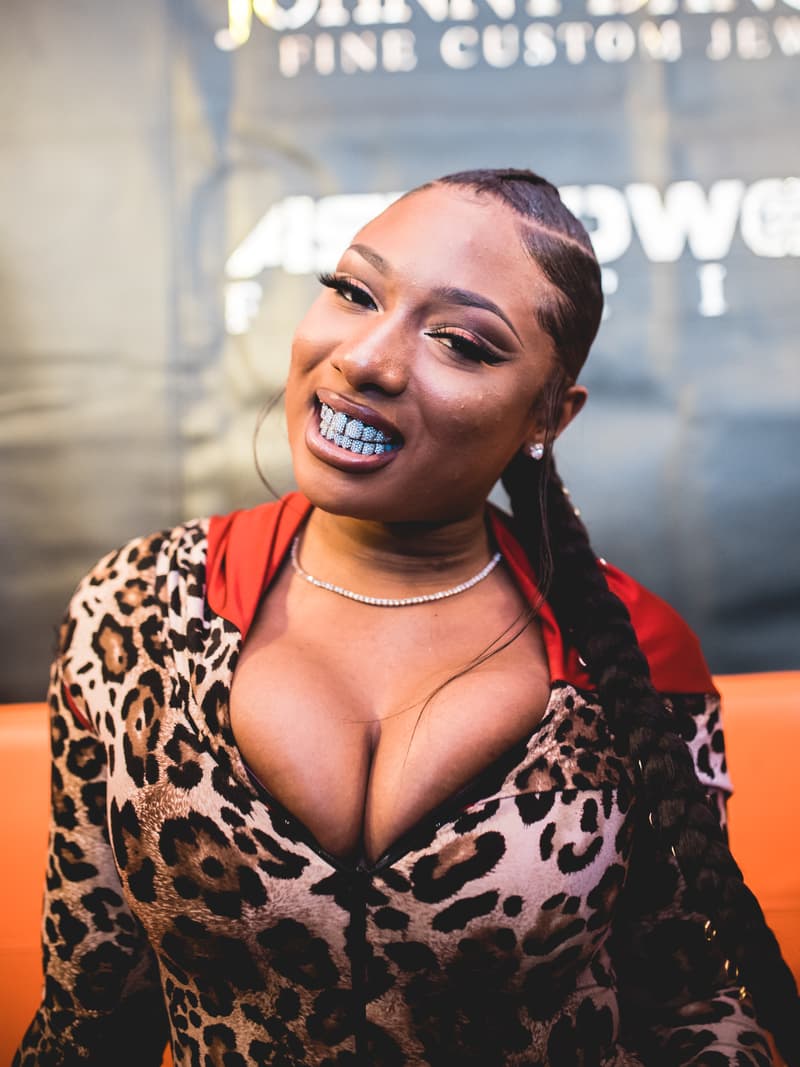 10 of 17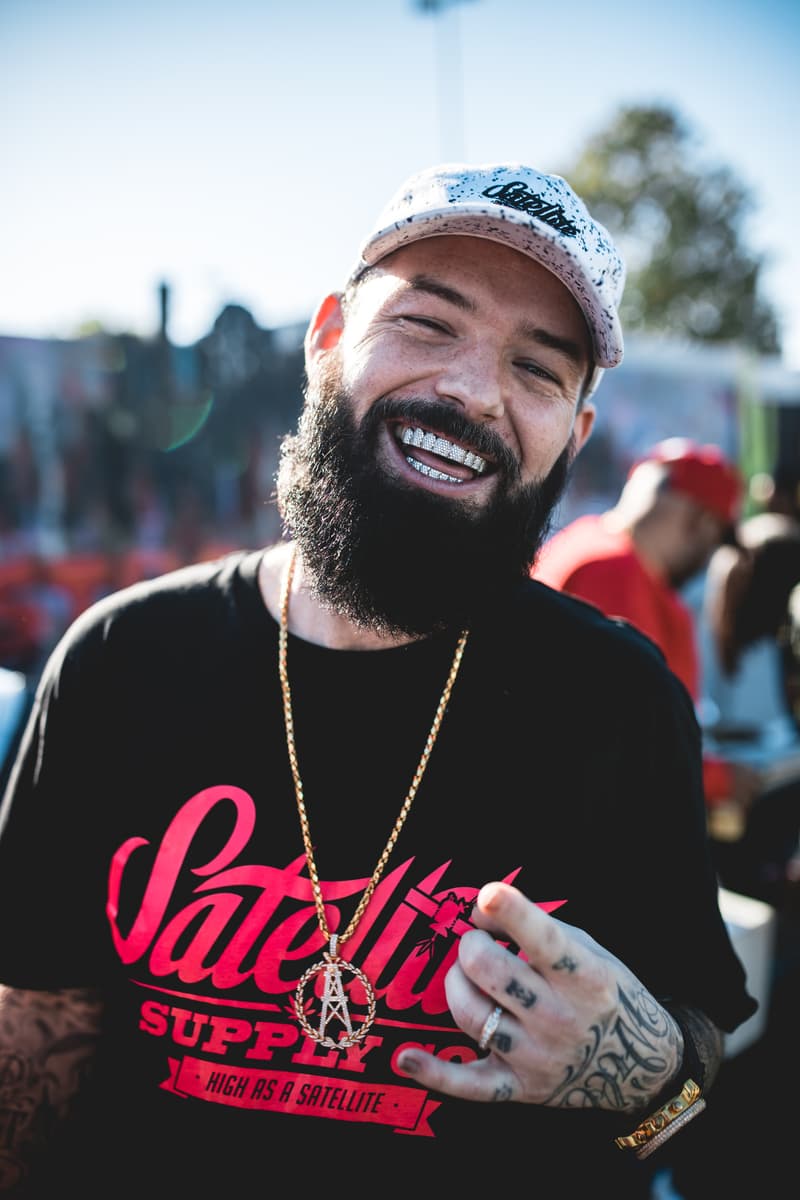 11 of 17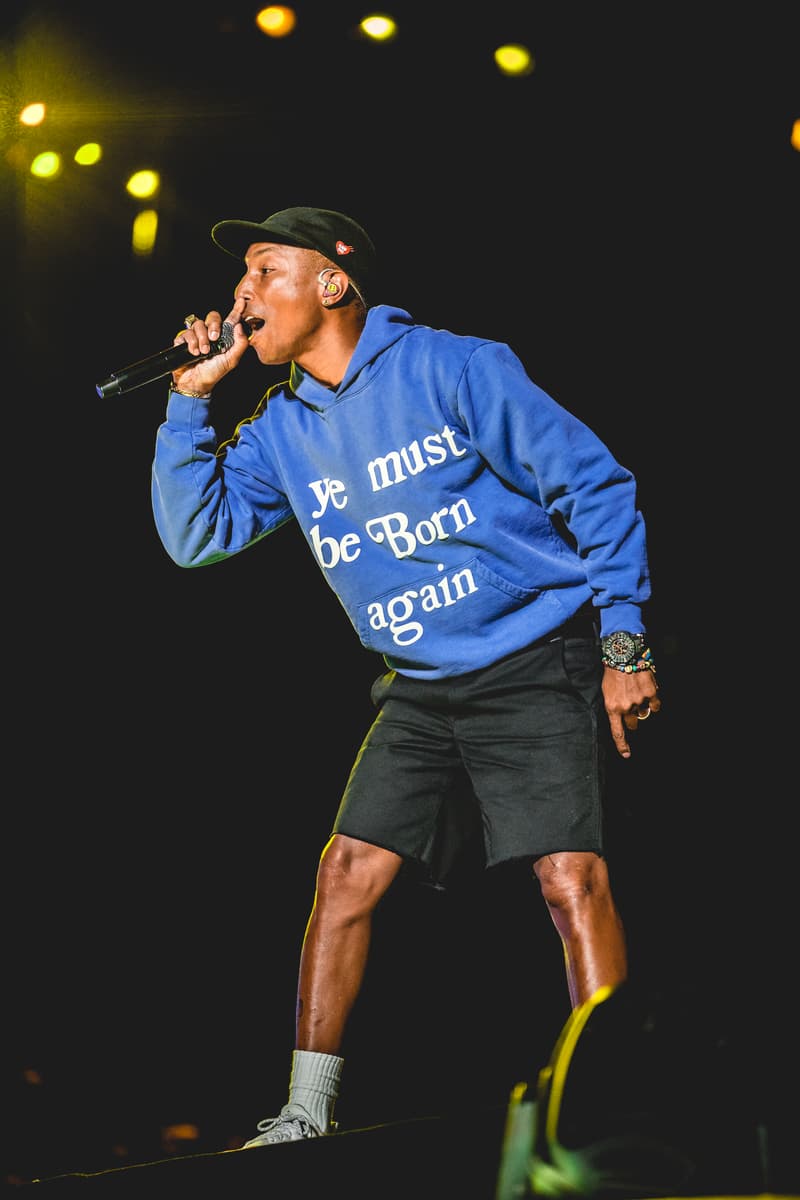 12 of 17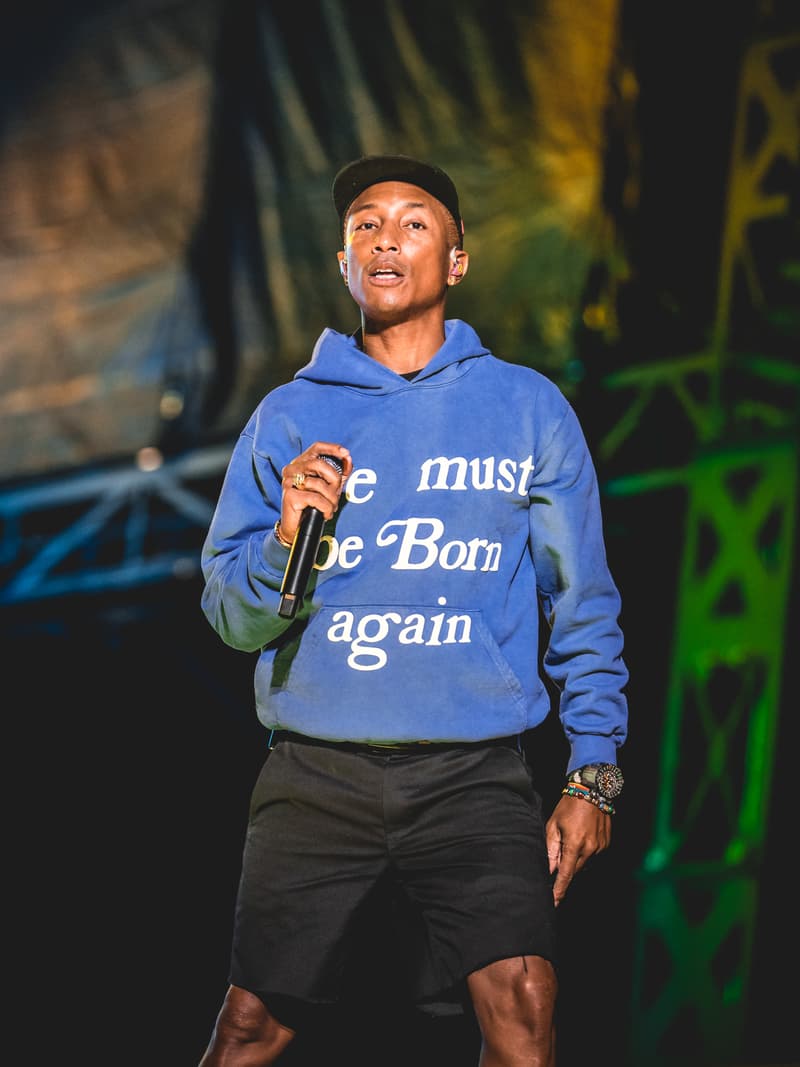 13 of 17
14 of 17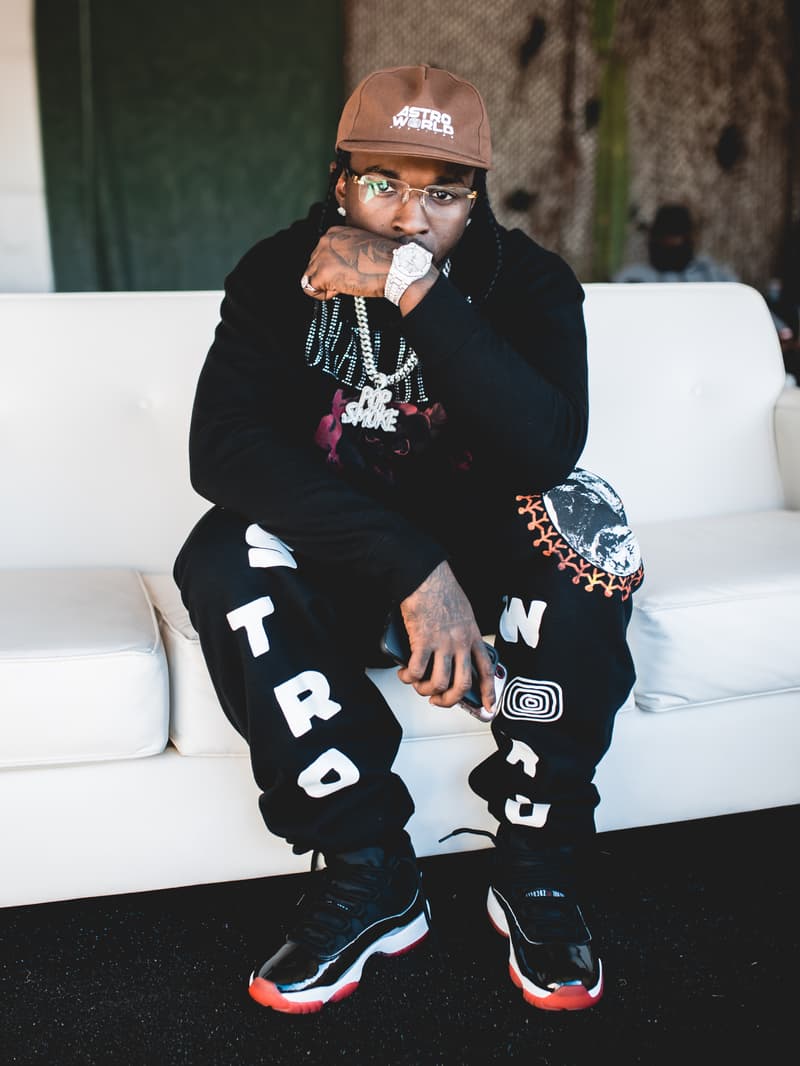 15 of 17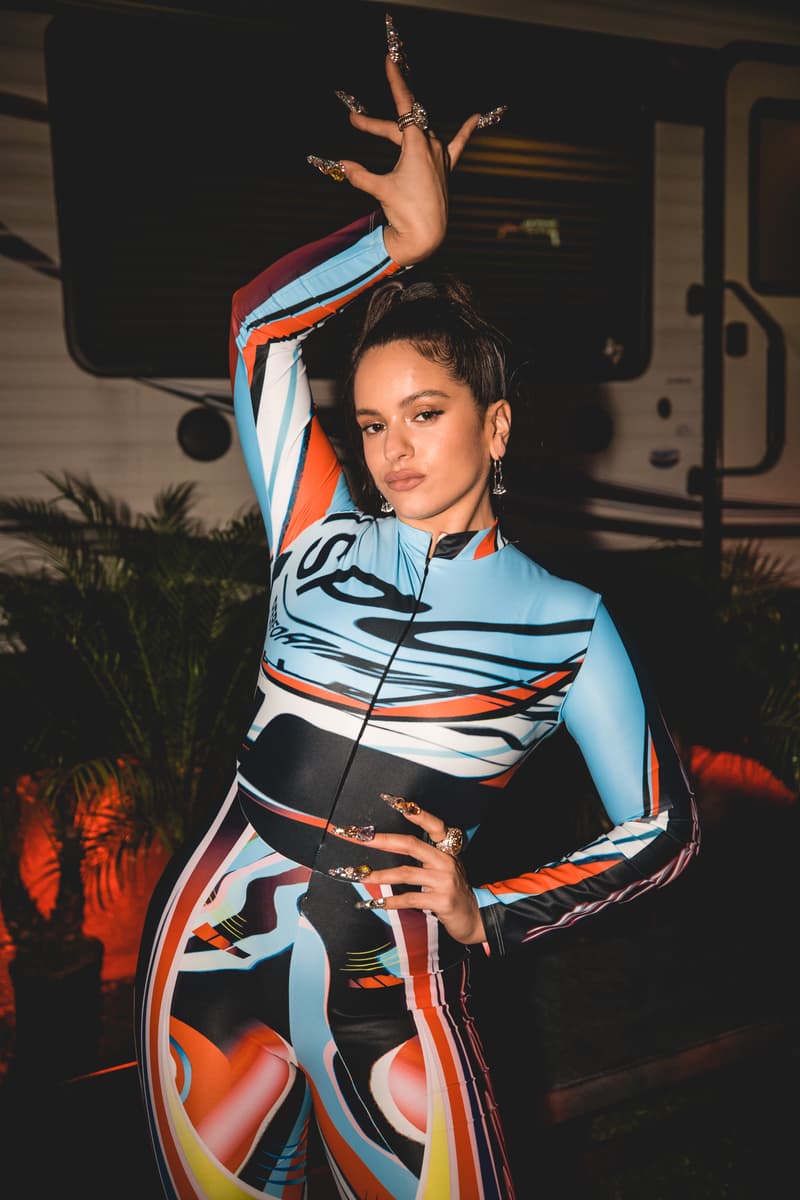 16 of 17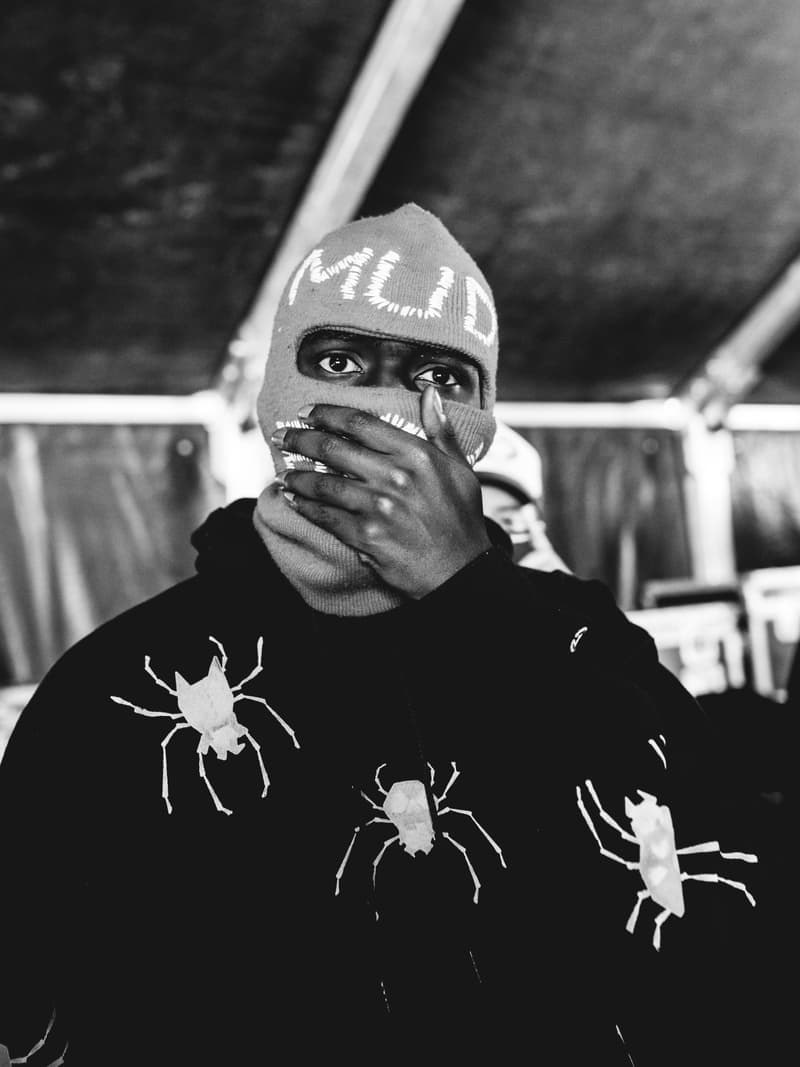 17 of 17
9/10/19 : Alors que le festival ASTROWOLRD de Travis Scott s'est tenu ce 9 novembre à Houston au Texas, on a pu découvrir un peu avant l'ouverture à quoi ressemblait l'entrée de l'évènement  On retrouvait la même direction artistique avec une tête géante de l'artiste en guise d'entrée. Si l'année dernière la visage de La Flame était recouvert de couleur or, cette fois c'est entièrement de noir et gris et façon tête de mort que ce visage a été peint.
Quelques images du merchandising de cette nouvelle édition d'ASTROWORLD ont également été partagées sur la toile.
Astroworld Fest 2019 Merch Preview
?:@the_reserve_htx on IG pic.twitter.com/hkQY5WBUxL

— berto (@savageburto) November 8, 2019
Les fans se sont également précipités lors de l'ouverture des portes faisant tomber ainsi les barrières. Selon le média KTRK-TV, trois personnes ont été transportées à l'hôpital pour des blessures mineures à la jambe. La scène de chaos s'est déroulée à 12h, heure locale, peu avant l'ouverture des portes. La police de Houston a assuré dans un message posté sur Twitter ramener du renfort et accuse les organisateurs de ne pas être assez staffés et d'avoir sous-estimé la foule.
ASTROWORLD FEST GA GATE BREAKS pic.twitter.com/hHK6yiMDe5

— FAKEASSANT ? (@FAKEASSANT) November 9, 2019
HPD is bringing additional officers to staff the ASTROWORLD Festival @NRG. Promoters did not plan sufficiently for the large crowds and understaffed the event. #hounews

— Houston Police (@houstonpolice) November 9, 2019
this is madness ? pic.twitter.com/60OilhS4NF

— LA FLAME FANPAGE ? (@bathingrage) November 9, 2019
Travis Scott a fait monter par surprise Kanye West sur scène. Une rencontre captée par un journaliste ici qui explique qu'il est très difficile de partager des images, à cause de la foule le réseau est saturé.
Kanye West and Travis Scott onstage #astroworldfestival pic.twitter.com/Z9hWBpXGdW

— Joey Guerra (@joeyguerra) November 10, 2019
Travis Scott a également dévoilé un titre inédit en featuring avec Young Thug et les Migos
New Song Unreleased

Migos x Young Thug x Travis Scott pic.twitter.com/imzl5d4bHS

— Kris™ (@kris20_) November 10, 2019
Marylin Manson, véritable invité surprise du line-up, explique être impressionné par Travis.
Marilyn Manson y'all ??? #astroworldfestival pic.twitter.com/r2hIEFTlHX

— Joey Guerra (@joeyguerra) November 10, 2019
Au line-up on retrouvait également Rosalía, Playboi Carti, Les Migos, Sheck Wes, Pharrell, Megan Thee Stallion
.@theestallion bringing hot girl summer back to #astroworldfestival pic.twitter.com/5mu4zVc2FH

— Joey Guerra (@joeyguerra) November 9, 2019
The end :
---
8/10/19 : Ce 9 novembre se tiendra le deuxième festival ASTROWORLD de Travis Scott. L'artiste américain a dévoilé le line-up de son évènement qui se tiendra au NRG Park à Houston. Et dans la liste des invités on retrouve le roi du heavy metal Marylin Manson aux côtés de Rosalía, Gucci Mane, Migos, Pop Smoke mais aussi Pharrell, Young Thug (qui invitait La Flame sur le remix de "Hot"), Megan Thee Stallion ou encore Playboi Carti.
Toutes la programmation est à retrouver ci-dessous. Travis Scott a quant à lui partagé son excitation sur son compte Instagram : "Ça fait 364 jours que j'attend ça". Rendez-vous donc ce 9 novembre.
Travis Scott, qui s'était blessé sur scène en plein concert il y a quelques semaines, devrait donc assurer le show malgré une annulation de concert début novembre à Vegas.