Un album inédit de Travis Scott a leaké sur les plateformes de streaming
Un projet abouti de 16 titres baptisé "Astro Universe".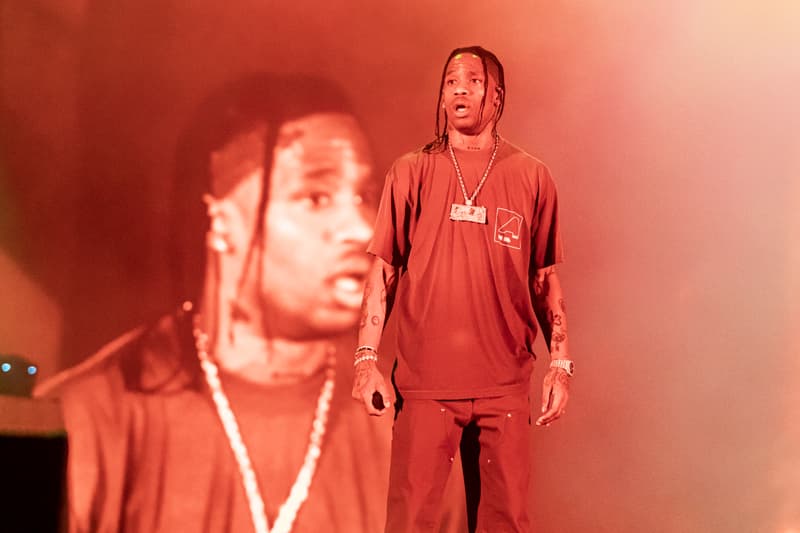 Alors que Travis Scott sortait ce vendredi son très attendu Highest in the room, un album inédit du rappeur intitulé Astro Universe a fait irruption pendant quelques heures sur les plateformes de streaming. Un projet de 16 titres qui semble bel et bien terminé et mixé et qui contient des versions abouties de morceaux précédemment leakés comme The Curse ou encore A Man.
Quavo, Offset ou encore Gunna et Lil Uzi Vert, que l'on retrouve sur le titre Be Cautious qui est en fait le morceau RaRa, déjà diffusé il y a longtemps sur Soundcloud, figurent sur ce projet de Travis Scott, depuis supprimé de Spotify, Apple Music ou encore Tidal où il figurait sous un faux nom. Toutefois le mal est fait et le leak du projet se retrouve assez facilement sur la toile. Reste à savoir si l'album, encore jamais teasé par l'artiste, sortira de manière anticipée après cette fuite.
En attendant, découvrez la date de sortie officielle pour la Travis Scott x Air Jordan 6 "Cactus Jack", qui s'accompagnera d'une collection apparel.