Les autorités américaines refusent à Virgil Abloh le dépôt du zip rouge Off-White™ en tant que marque
Le combat judiciaire continue.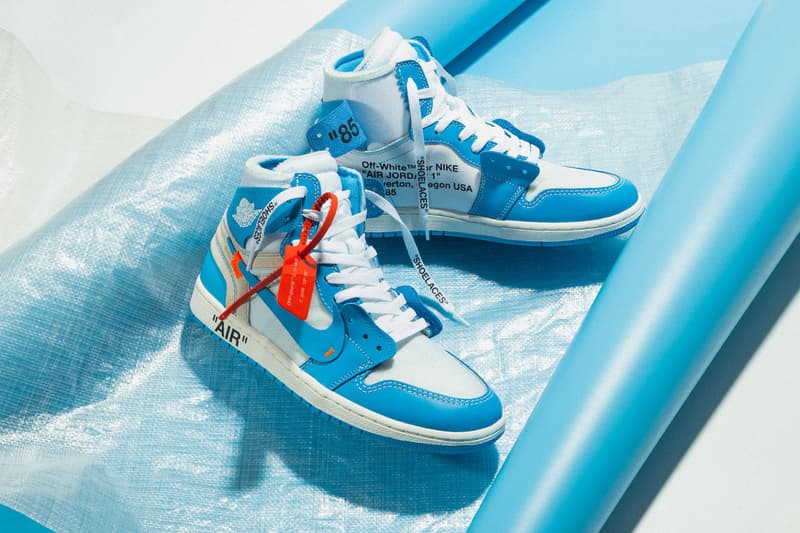 Virgil Abloh parviendra-t-il à déposer son zip Off-White™ rouge, qu'il appose sur les sneakers de son label ? Alors qu'il a officiellement fait la demande en 2018 auprès de l'U.S Patent and Trademark Office (USPTO), le designer doit encore prendre son mal en patience car l'institution a rejeté sa requête.
D'après les informations du site The Fashion Law, Linda M. Estrada, l'avocate en charge de ce genre de dossier pour l'USPTO, a fait savoir que le côté "fonctionnel" de l'accessoire ne jouait pas en la faveur d'Abloh étant donné que "des éléments fonctionnels ne peuvent être protégés par un trademark". Par ailleurs, et toujours selon des indications livrées par Estrada, la couleur rouge du zip Off-White™, que le label veut revendiquer en coypright, n'est pas assez évocateur de la source du produit. Pour Estrada, l'application du zip rouge Off-White™ en tant que marque déposée ne sera possible que lorsque le consommateur pourra le lier instantanément au label de Virgil Abloh, soit exactement ce qu'essaye de faire la marque.
En juin dernier, Off-White™ expliquait pourtant que son zip rouge était "loin d'être fonctionnel" car n'étant pas "absolument nécessaire ni indispensable aux produits Off-White™" et que son utilisation servait seulement "à l'identification de la marque". Toujours est-il qu'après ce nouveau refus de l'USPTO, Off-White™ a six mois pour faire appel et présenter de nouveaux éléments en sa faveur. Le combat continue.
Dans le reste de l'actualité du designer, celui-ci a offert un large aperçu sur la collection Louis Vuitton pré-Printemps 2020 avec une nouvelle série photo.