Jordan Brand célèbre un des moments iconiques de la vie de Michael Jordan sur un nouveau tee-shirt
MJ en pleurs en 1991.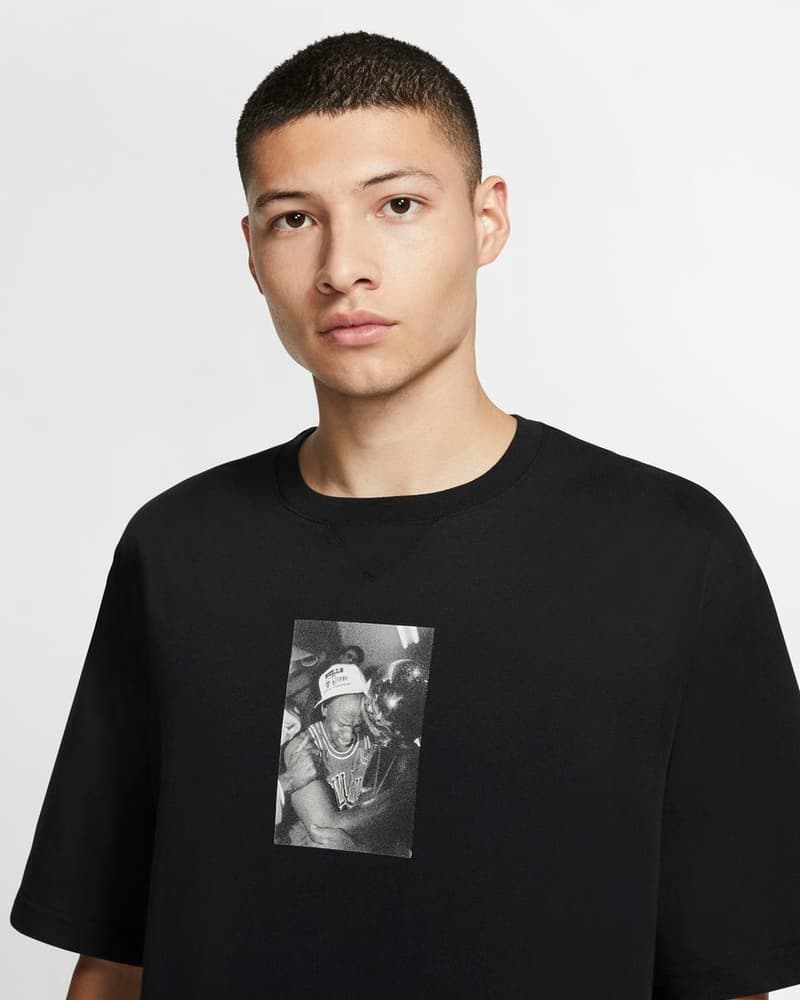 1 of 5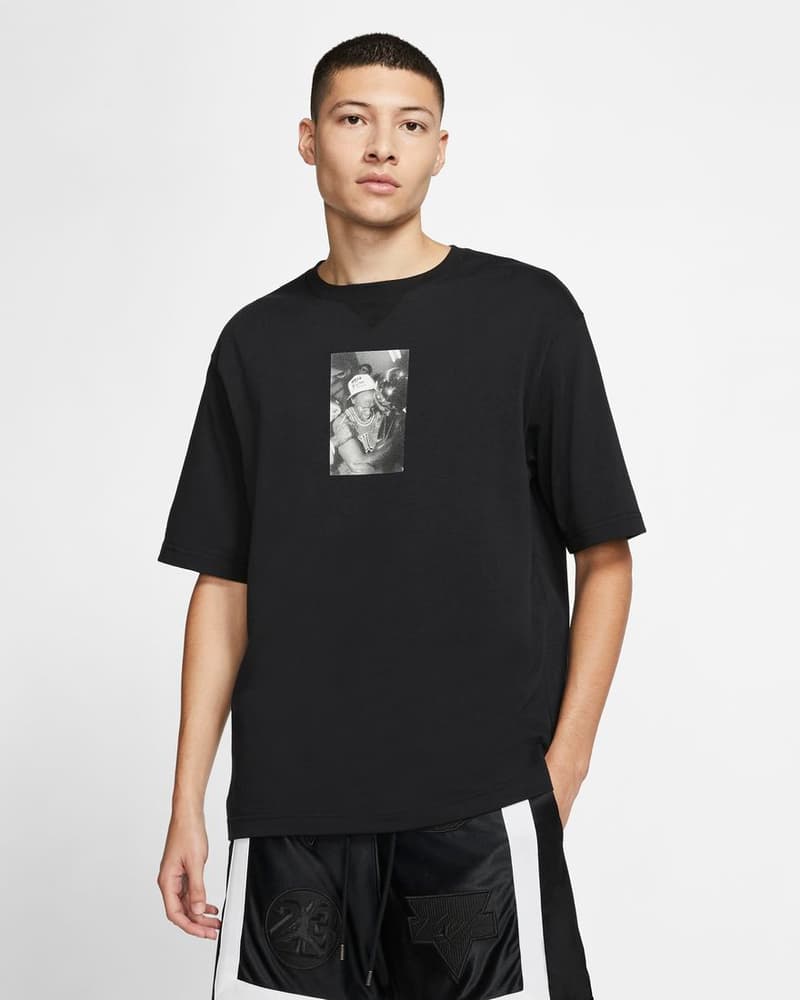 2 of 5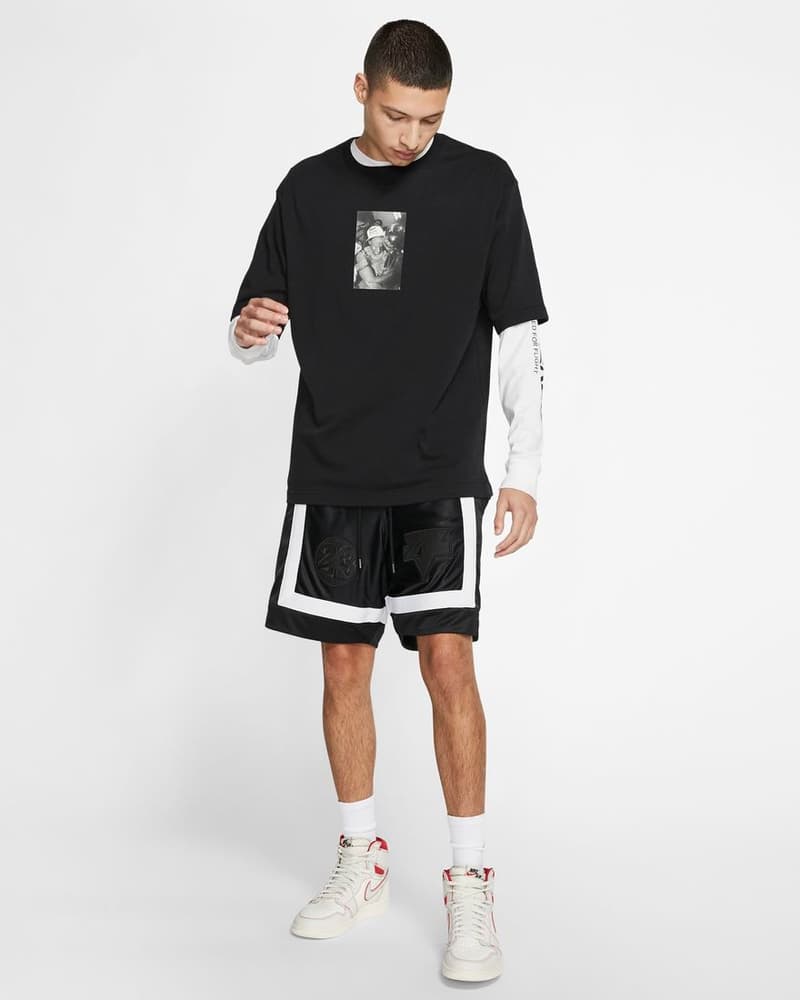 3 of 5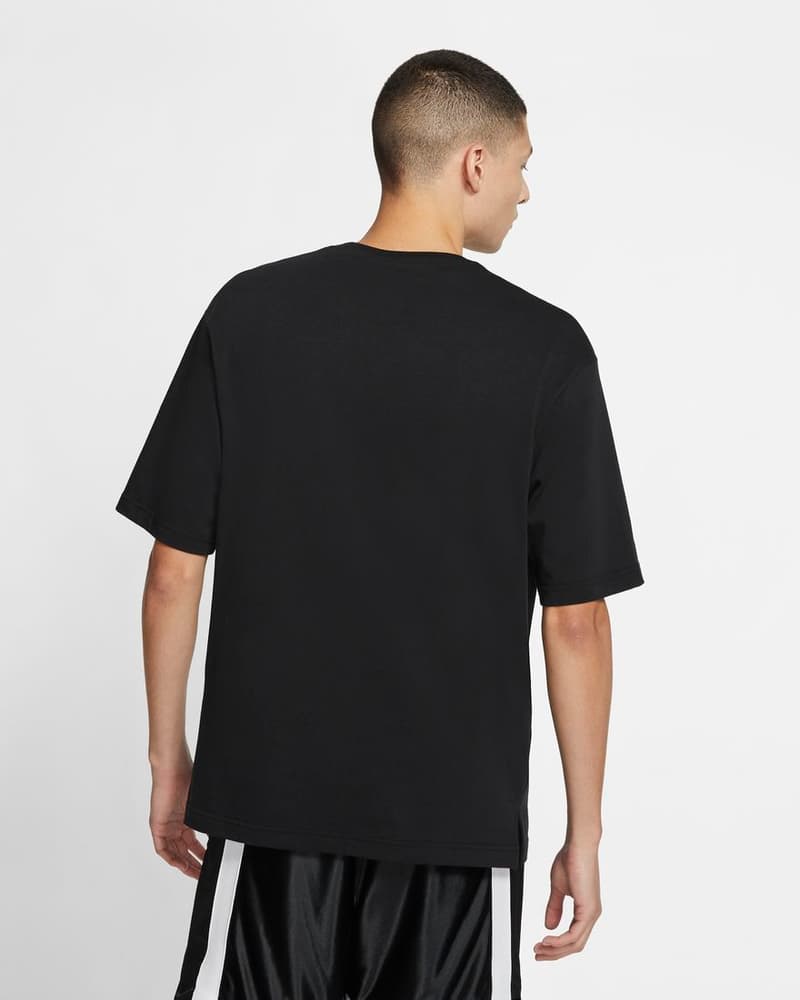 4 of 5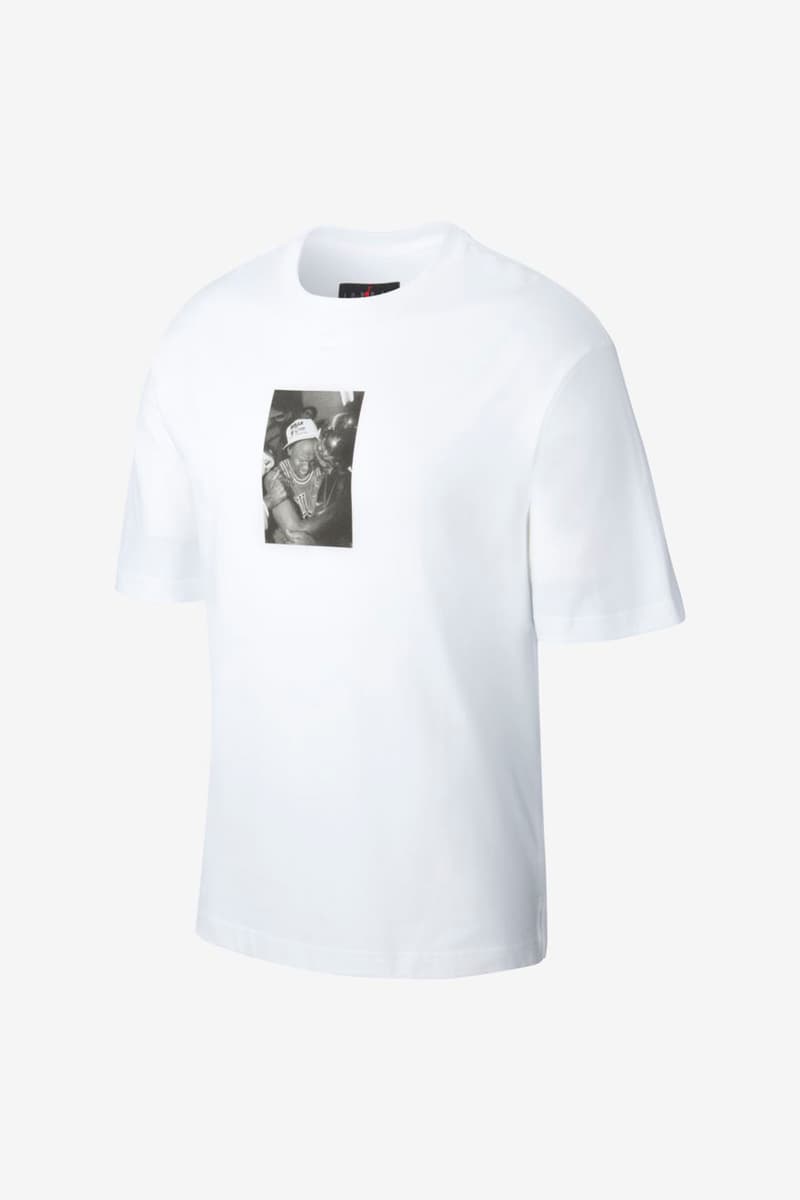 5 of 5
Nous sommes en 1991 et Michael Jordan célèbre son premier trophée en NBA Championship. Avec 31 points (56%), 11.5 passes décisives, 6.5 rebonds, 3.5 interceptions et 1.5 contres de moyenne il donne la victoire aux Chicago Bulls en s'imposant 108 à 101 dans le Game 5 face aux Lakers de Magic Johnson. Il sera élu MVP de ces finals et fondra en larmes à la remise du trophée. Des images qui ont fait le tour de la planète et auxquelles la marque Jordan a décidé de rendre hommage à travers un tee-shirt reprenant un cliché iconique.
Un moment que le photographe Bernstein qui se trouve derrière ce cliché décrira comme "un des plus iconiques de sa carrière". "Ils (les journalistes) voulaient interviewer Jordan. Ils reviennent après la publicité et ils sont supposés l'interviewer mais personne ne peut le trouver dans cette mer folle de gens dans le vestiaire. Je suis debout sur une petite table de bridge au milieu de la pièce, essayant d'obtenir un meilleur angle parce que je ne suis pas le gars le plus grand du monde. Quelque chose me dit qu'il faut que je regarde à ma gauche et j'ai tourné la tête à environ 90 degrés. Michael est dans un casier et tient le trophée avec son père à côté de lui. Je me suis contenté de shooter, boum, boum, j'ai shooté deux fois et ils l'ont tiré vers le podium. C'était une scène tellement folle".
Le tee-shirt "Rivals" de Jordan est disponible dès maintenant au prix de 35€.
Michael Jordan crying with happiness after winning the NBA Game 5 Championship Trophy in 1991 pic.twitter.com/uzLbE8wUsY

— HISTORIC ATHLETES™ (@historicathlete) March 3, 2015