5 clips qu'on a aimés cette semaine
Avec l'hypnotique visuel de "Highest in the room" de Travis Scott.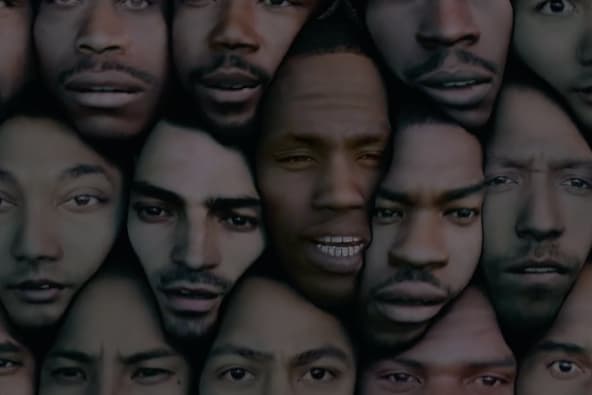 Pour notre sélection des clips que nous avons aimés cette semaine une belle liste d'artistes français qui ont sublimé leur nouveau titre par l'image. Dans notre top 5 : Kekra qui deale des batteries à des humanoïdes, le producteur français Zimmer, l'électrique Aloïse Sauvage, le retour de Travis Scott ou encore la toute nouvelle chanteuse de rythm and blue Crystal Murray.
Zimmer – Make It Happen
Il se balade entre Paris, Los Angeles et Annecy, sa ville natale, Zimmer a signé chez la référence de la scène française indépendante electro. À savoir le label Roche Musique. Dernière création en date du producteur, le titre "Make It Happen" sublimé par un clip réalisé tout en 3D.
Travis Scott – Highest in the room
Il a annoncé son retour en même temps que sa rupture avec Kylie Jenner. Travis Scott régale avec "Highest in the room", titre teasé pendant plusieurs mois et qui est désormais disponible sur les plateformes de streaming. Le rappeur a également accompagné cette sortie d'un clip surprise somptueux. Dans la vidéo ci-dessous, dirigée par Dave Meyers et Travis lui même, La Flame est en plein trip. Une jolie plongée dans l'univers si psychédélique et singulier de Travis Scott.
Kekra – CLS
Kekra squatte toujours les raintés. Si pour son feat avec Niska le rappeur masqué avait choisi de poser sa chaise pliante sur les tours d'Argenteuil, cette fois c'est dans un décor de fin du monde que l'artiste nous emmène. Toujours question de deal mais ses clients ne sont autres qu'une armée de robots en manque de batterie. Kekra leur fournit des recharges qu'ils s'injectent dans le bras. Le rappeur français continue de sublimer par l'image sa musique, évitant de plonger dans des vidéos clichées qui envahissent désormais Youtube.
Aloïse Sauvage – Parfois Faut
Dans sa dernière vidéo pour Vevo Aloïse Sauvage revisitait son titre "À l'horizontale". Avec "Parfois faut" (se mettre à l'horizontale ?) la jeune femme continue sa glissade sur la pente douce du rap. Et quel plaisir de tomber avec elle, là dans le puit du talent.