PUMA dévoile un nouveau maillot pour l'équipe d'Italie, entièrement vert et inspiré de la Renaissance
Un bel hommage.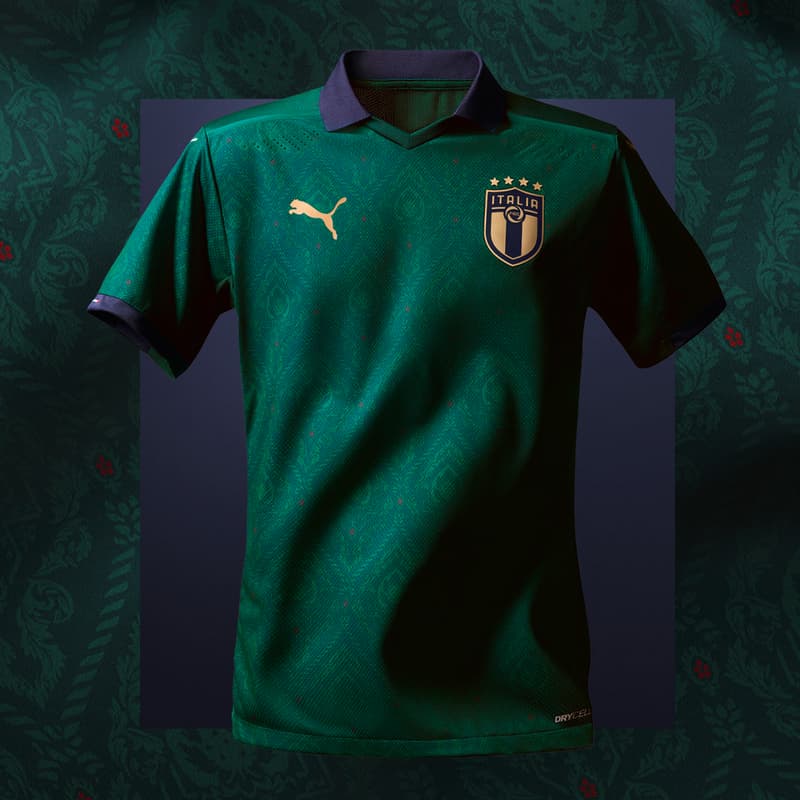 1 of 5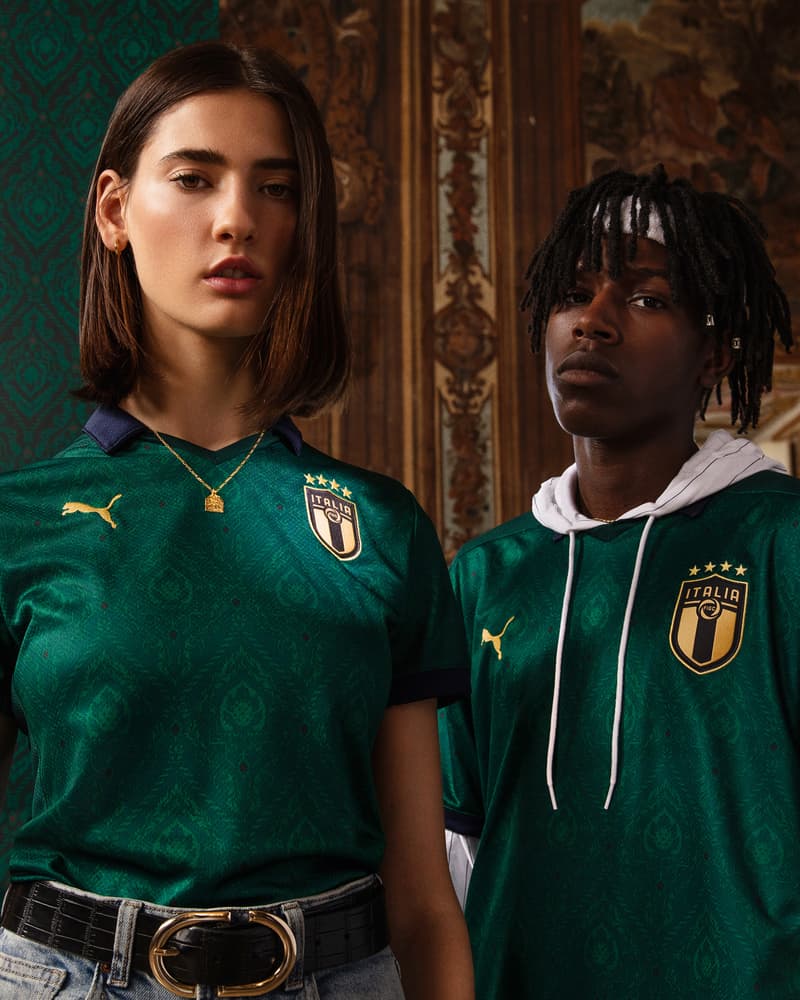 2 of 5
3 of 5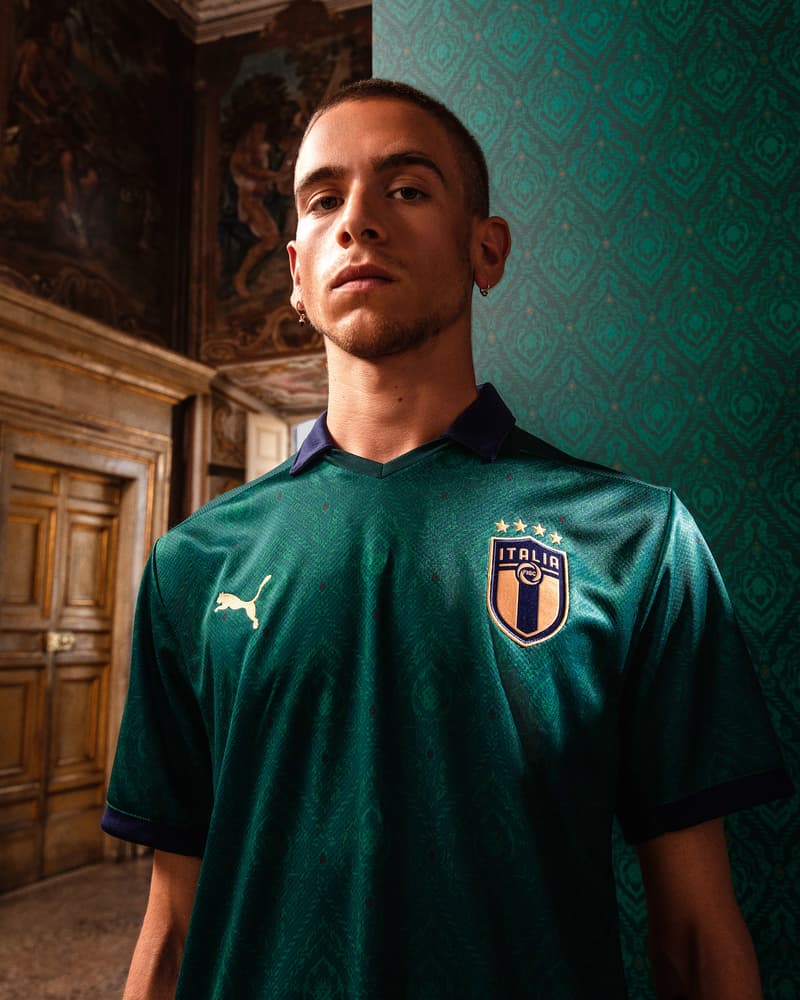 4 of 5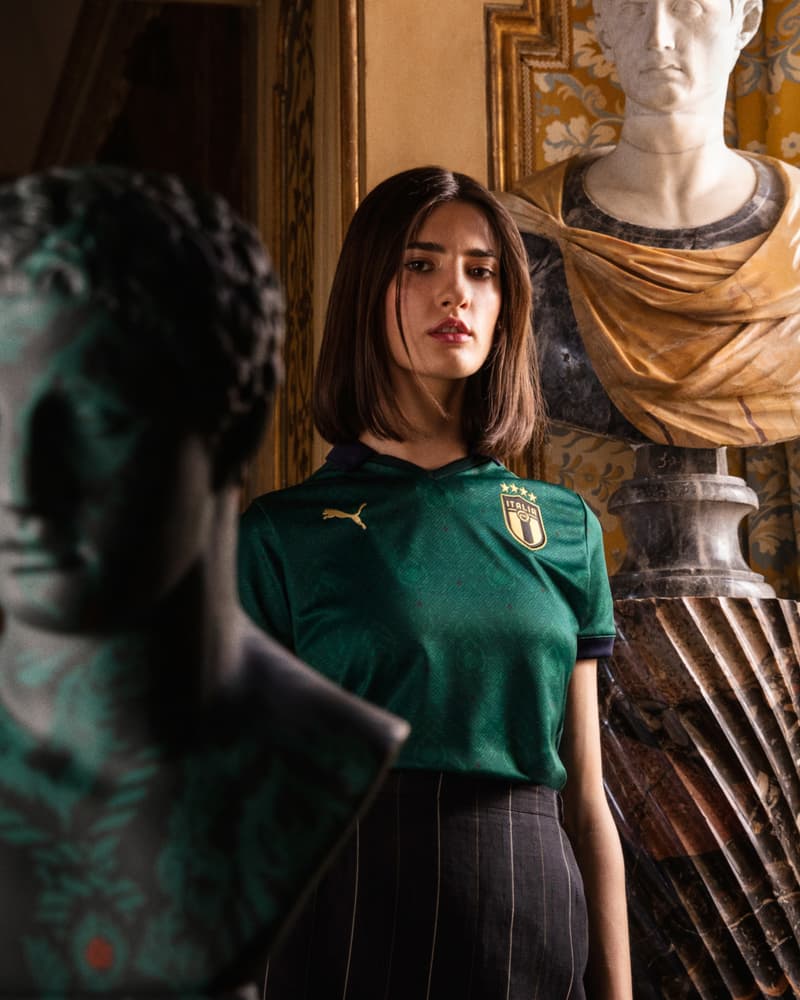 5 of 5
Bien relancé sur le sponsoring maillot après avoir notamment mis la main sur Manchester City, PUMA vient de dévoiler une toute nouvelle tunique pour l'équipe d'Italie. Un kit particulier caractérisé par sa couleur verte, et inspiré de la Renaissance dont il reprend des motifs issus de l'architecture et des tissus de l'époque.
Un clin d'oeil historique venant symboliser le renouveau de la Squadra Azzurra, dont une bonne partie de l'effectif est désormais âgée de moins de 25 ans. Le maillot sera inauguré lors du match des Azzurri face à la Grèce ce 12 octobre, tandis que le graphisme "Renaissance" se déclinera sur une large de gamme de produits.
Restez connectés pour découvrir la collection dans son intégralité, et en attendant, jetez un oeil au nouveau kit italien ci-dessus. Dans le reste de l'actualité de PUMA, sachez que la marque a dernièrement dévoilé une collaboration streetwear en hommage aux 90's avec le mythique Helly Hansen.