Aux États-Unis De Grands Noms Du Hip-Hop Font Front Contre R. Kelly
Suite à la diffusion du documentaire "Surviving R. Kelly".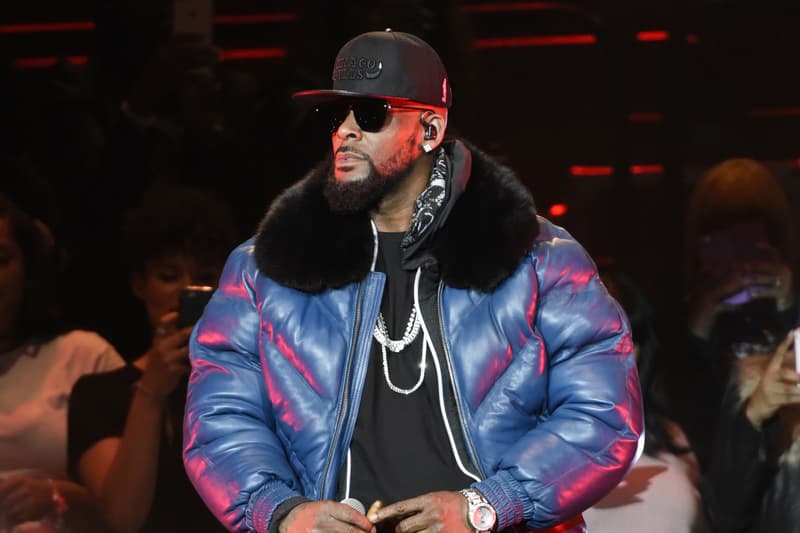 Si les accusations de pédophilie envers R.Kelly existent depuis de nombreuses années, la diffusion d'un documentaire aux États-Unis dévoilant le témoignage de dizaines de victimes a fait ressortir la polémique. De nombreuses stars du hip-hop comme Chance The Rapper ou John Legend ont réagi contre R. Kelly.
De lourdes accusations d'une cinquantaine de témoins
Si en 2002 R. Kelly était inculpé pour avoir filmé ses relations sexuelles avec une jeune fille de 14 ans, il était acquitté six ans plus tard malgré les preuves. Cependant, les rumeurs de pédophilie et violences n'ont jamais cessées contre le chanteur de RnB. Des rumeurs qui se voient finalement aggravées par le documentaire "Surviving R. Kelly" (Survivre à R. Kelly) diffusé par la chaîne américaine Lifetime. Au cours de ce film long de six heures, plus de 50 personnes témoignent sur les violences auxquelles elles ont pu assister en côtoyant le chanteur de 51 ans. Quelques choristes affirment avoir été témoins de rapports sexuels entre R. Kelly et des jeunes filles de moins de 16 ans, notamment avec l'iconique chanteuse Aaliyah alors qu'elle n'avait que 15 ans. La mère de la chanteuse décédée en 2001 a cependant démenti ces accusations. D'autres jeunes femmes témoignent des violences, manipulations et tendances pédophiles dont elles ont été victimes ou auxquelles elles ont pu assister auprès de R. Kelly.
John Legend, Chance The Rapper… Ces artistes au front contre R. Kelly
Le documentaire était également marqué par le témoignage de John Legend, seul artiste présent dans "Surviving R. Kelly". Sur Twitter, il explique : "Je crois ses femmes et je me fous de protéger un violeur d'enfants en série." Il explique également éspérer que grâce à ce documentaire les victimes pourront "se rapprocher d'un semblant de justice." 
We should all thank my friend @dreamhampton for her very necessary work to create #SurvivingRKelly. These survivors deserved to be lifted up and heard. I hope it gets them closer to some kind of justice.

— John Legend (@johnlegend) January 4, 2019
To everyone telling me how courageous I am for appearing in the doc, it didn't feel risky at all. I believe these women and don't give a fuck about protecting a serial child rapist. Easy decision.

— John Legend (@johnlegend) January 4, 2019
Chance The Rapper a également réagi sur les réseaux à ces témoignages : "Je m'excuse auprès de tous les survivants d'avoir travaillé avec lui et d'avoir mis autant de temps à m'exprimer." 
— Chance The Rapper (@chancetherapper) January 6, 2019
Meek Mill a aussi tenu à réagir sur Twitter : "Dégouté de R après avoir regardé ça… Il y a tellement de trucs dégoûtants dans cette industrie et personne n'en parlera jamais vraiment parce que la plupart d'entre eux se retrouveront avec un docu voire pire sur eux !"
I'm not feeling R after watching that …. it's so much filthy shit going on in this industry nobody will ever really speak on the wild shit because most of them could have docs like this or even worst done about them! https://t.co/4tJxRHvLbQ

— Meek Mill (@MeekMill) January 5, 2019
N'hésitez pas à nous dire ce que vous pensez de ces accusations contre R. Kelly, et dans notre actualité Kanye West débutait 2019 avec une nouvelle salve de tweets polémiques en soutien à Donald Trump.