Un Gratte-Ciel Chinois Dévoile Une Chute D'Eau De 100 Mètres
Une des plus grandes cascades artificielles au monde.
1 of 2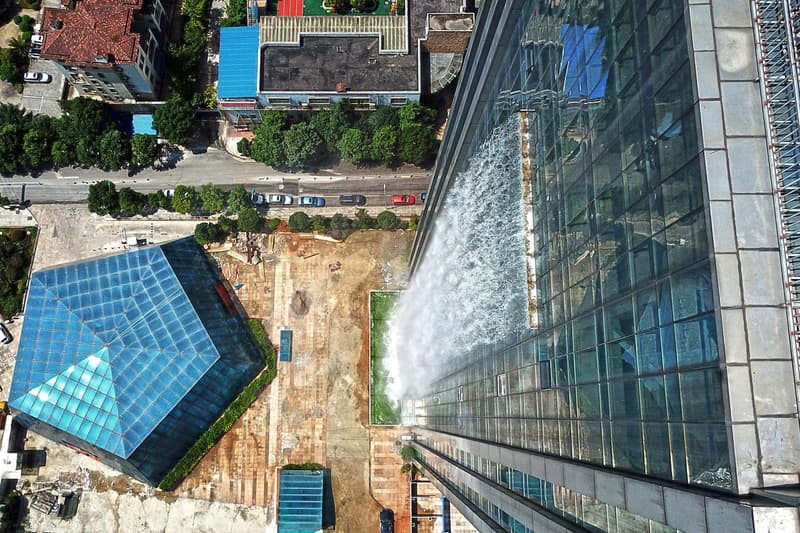 2 of 2
Des photos d'un nouveau gratte-ciel à Guiyang, dans le sud-ouest de la Chine, ont fait leur apparition en ligne en raison de sa fonction phare. Le bâtiment de 120 mètres possède une cascade de 100 mètres construite dans sa façade en verre. Mise au point par le groupe Ludi Industry, la cascade de la tour repose sur quatre pompes "qui alimentent des réservoirs souterrains contenant de l'eau de pluie et des eaux de ruissellement", rapporte Deezen. Les détails de la structure doivent être annoncés, mais la publication affirme que des bureaux et un hôtel de luxe y seront placés. Restez à l'affût des mises à jour et regardez la cascade de 100 mètres en action.
Récemment nous vous dévoilions un premier aperçu de la Soho House Amsterdam.