Jetez Un Œil À La Liste Officielle Sean Wotherspoon x Nike Air Max 1/97
Où et comment vous la procurer.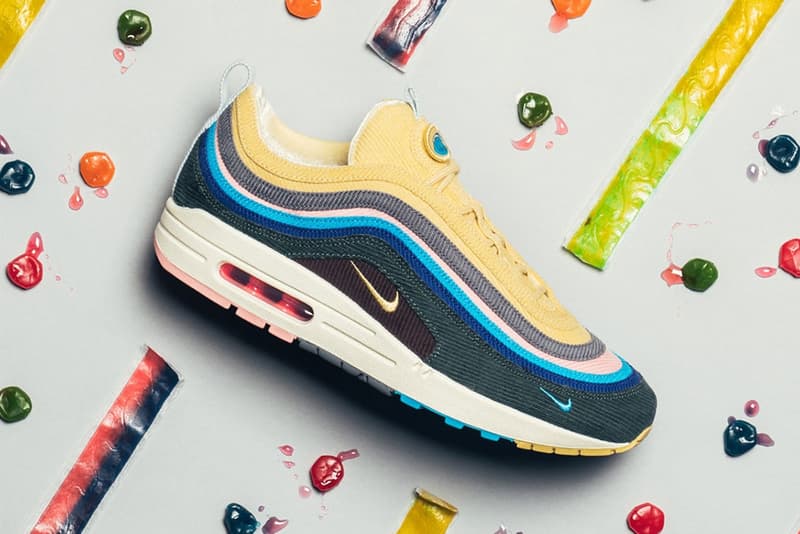 1 of 3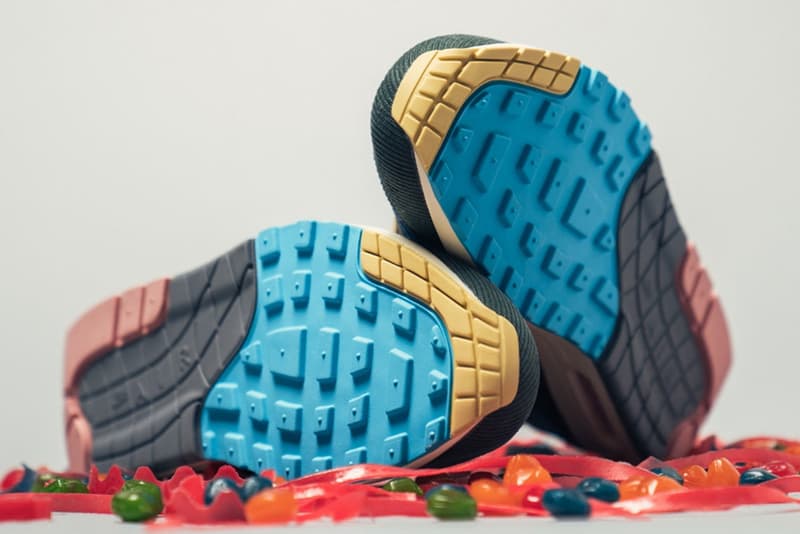 2 of 3
3 of 3
Avec le Air Max Day au coin de la rue, le bijou de cette année est indéniablement la Nike Air Max 1/97 de Sean Wotherspoon. Vainqueur du concours Vote Forward 2017, la chaussure est devenue très recherchée dans le monde de la sneakers, après une sortie en édition limitée en novembre dernier. Inspirée par l'esthétique et l'assortiment des friperies, la Sean Wotherspoon x Nike Air Max 1/97 arbore un velours côtelé texturé. Puis une semelle intercalaire blanche brise le look multicolore assorti à la semelle extérieure. Prête à sortir aux États-Unis le 26 mars et à l'étranger le 24 mars, jetez un œil à la liste officielle. Puis pour les 20 ans de la Nike Tn nous rencontré Dan Sablon, Fashion Director chez LUI magazine.
Lancement 24 mars :
Starcow (France)
IG Raffle
Shinzo (France)
Online Raffle
Patta
Online Raffle
Urban Industry
Online Raffle
END.
Online Raffle
Noir
Online Raffle
Allike
In-store Release
Asphalt Gold
App Raffle/In-store
TGWO
Online
Solebox
In-store/Online
43einhalb
In-store/Online
Patta
In-store Release
Shelflife
In-store Raffle
Sneak Avenue
TBD
Titolo
TBD
afew
In-store Event
Foot District
Online Raffle
Naked
Online Raffle
Oki-Ni
Online Raffle
Rezet
Online Raffle
Sneaker Baas
Online Raffle
Shinzo
Online Raffle
Sole Heaven
Online Raffle
SOTF
Online Raffle
SEFT
Online Raffle
Sneaker District
Online Raffle
Slam Jam
Online Raffle
Urban Industry
Online Raffle
Well Gosh
Online Raffle
5Pointz
Online Raffle
18montrose
Online Raffle
Size?
App, In-store
Sneak Avenue
In-store Release
hanon
In-store Release
Beam Hill
IG Raffle
CaliRoots
IG Raffle
Foot Shop
IG Raffle
Kong
IG Raffle
Noir
IG Raffle
Offspring
IG Raffle
Lancement 26 mars : États-Unis
Nike SNKRS
10:00 a.m. EST
KITH
10:00 a.m. EST
Lapstone & Hammer
Online Raffle
UNDFTD
In-store Raffle
BAIT
In-store Raffle
Extra Butter
In-store Raffle
XHIBITION
Online Raffle
Sneaker Politics
In-store Raffle/Event
Blends
TBD
Social Status
TBD
Bows & Arrows
Copdate App
Nice Kicks
TBD