The Business of HYPE Avec jeffstaple, Episode 2 : Sarah Andelman, Just An Idea
Écoutez la conversation de Sarah et jeffstaple.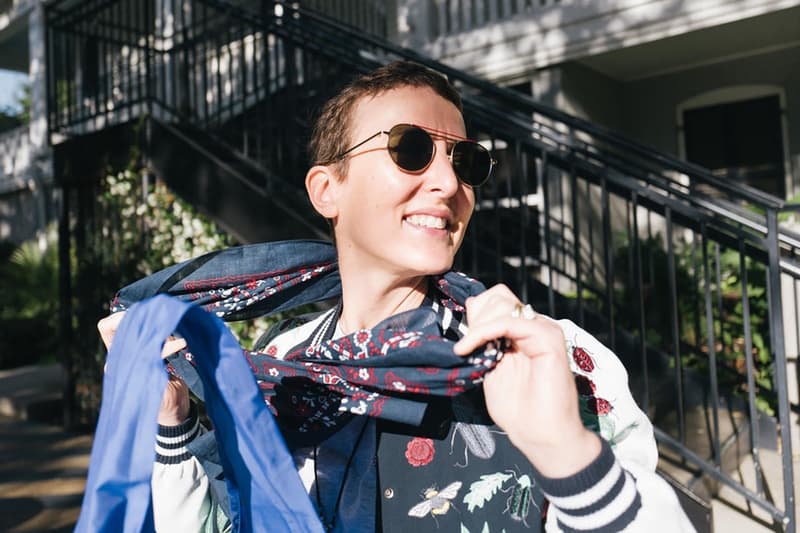 The Business of HYPE est une nouvelle série hebdomadaire présentée par HYPEBEAST Radio et dirigée par jeffstaple. C'est un show sur les créatifs, les pionniers, les entrepreneurs et les réalités derrière les rêves qu'ils ont construits.
Dans l'épisode de cette semaine, Jeff s'assoit avec Sarah Andelman, le génie derrière le concept store français colette. Sarah et sa mère, l'homonyme du magasin, ont créé une expérience unique au 213 rue Saint Honoré. Allant de la mode à la technologie, de l'art au design en passant par le streetwear et le changement de vitrines chaque semaine. "Avant colette", se demanda Hiroshi Fujiwara, il y avait-il une raison de visiter Paris ?"
Lors de sa conversation avec Jeff, Sarah explique pourquoi l'équipe n'a jamais envisagé d'expansion. La vision, dit-elle, était simplement trop singulière, puis construite dans l'espace de la rue Saint Honoré. Jeff raconte l'histoire d'un dimanche où il s'est rendu au magasin, portes closes. Par la fenêtre, Jeff a vu Sarah et sa mère à l'intérieur en train de plier et repasser des vêtements sur les portants, faisant des ajustements de dernière minute avant la cohue du lundi matin.
En dehors des dimanches, colette n'a jamais fermé. La seule fois où le magasin a été submergé par la foule ? "Drake", répond Sarah. "Quand le rappeur canadien est venu pour le lancement de sa collection OVO, la foule était inimaginable, éclipsant même ceux qui étaient venus pour Pharrell."
Écoutez Jeff et Sarah ci-dessous et restez connectés la semaine prochaine sur Apple Podcasts, Soundcloud, Overcast, puis découvrez le pop-up café de Virgil Abloh x Wild of  The Moon au Bon Marché. 
Cette épisode fait référence à :
2:17: colette
2:45: Self Service Magazine
2:48: Reebok Insta Pump Fury
2:51: Casio G-Shock
2:54: Blaise Accessories
5:13: Kiehl's
5:46: Marc Baptiste
6:34: Purple Magazine
16:50: MTTM Freestyle Reebok
17:25: Timberland x colette
17:35: Nike x colette
18:15 "Pigeon"
19:42: Michael LaMJC
25:30: Bamford Watches
26:40: Drake
28:47: Comme Des Garcons x Colette Pop-Up
29:17: Mackintosh Coat
20:20: Cartier Bag
29:30: Tobias Wong
29:31: Genevieve Gauckler
29:41: The Gap x colette Pop Up
30:32: Repetto Sandals
45:15: Just An Idea