Découvrez Le Lookbook De La Collection Capsule Andrea Crews x Sergio Tacchini
Dans un esprit années 90.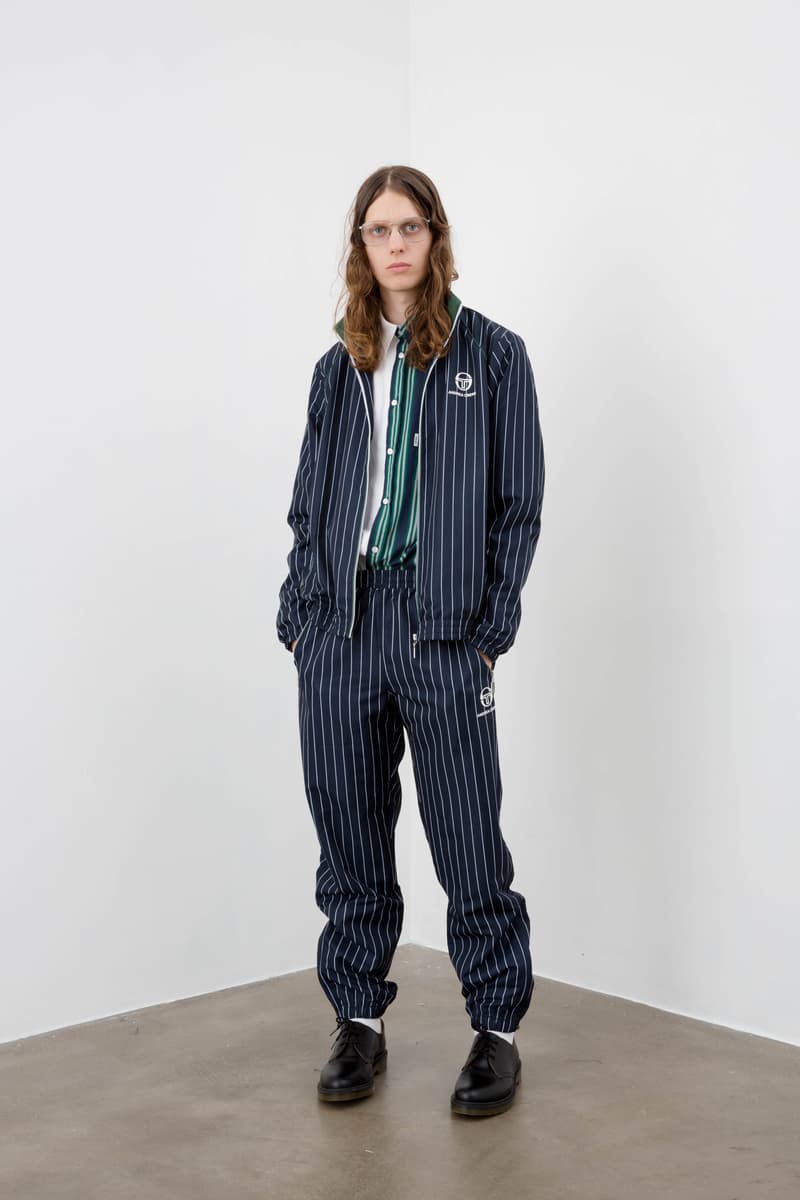 1 of 16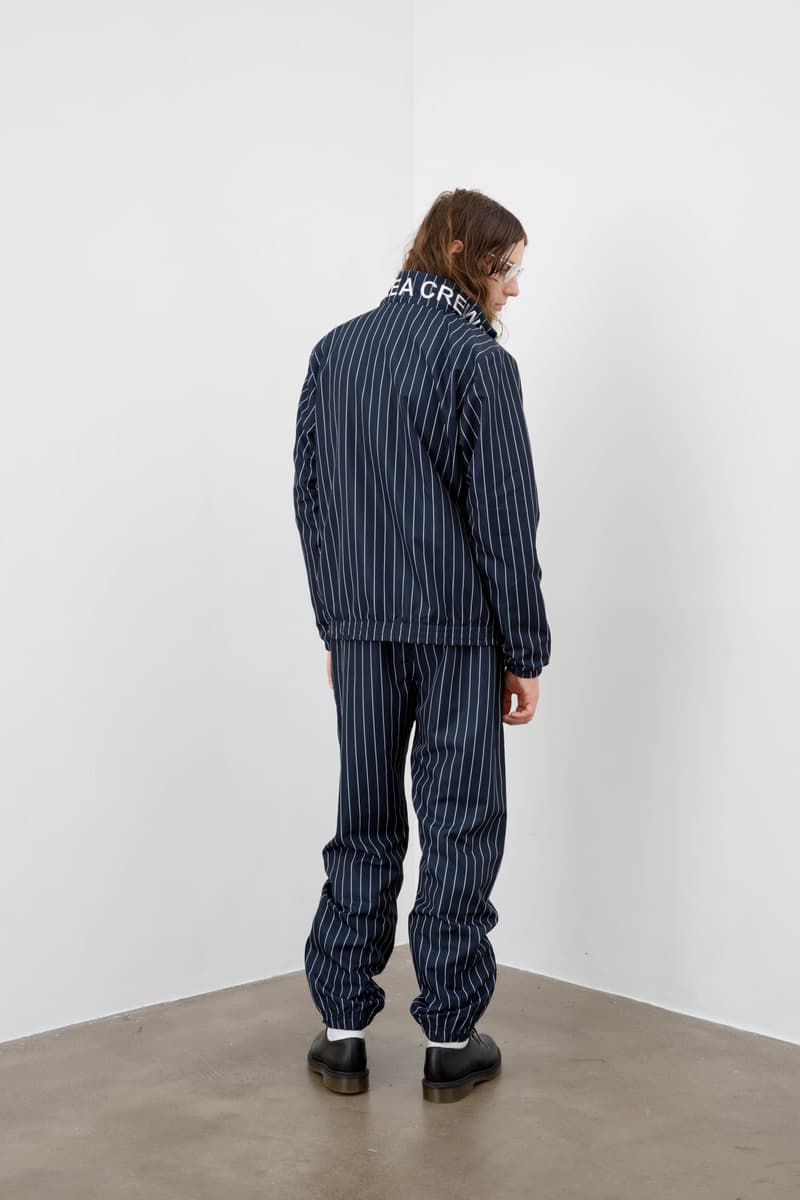 2 of 16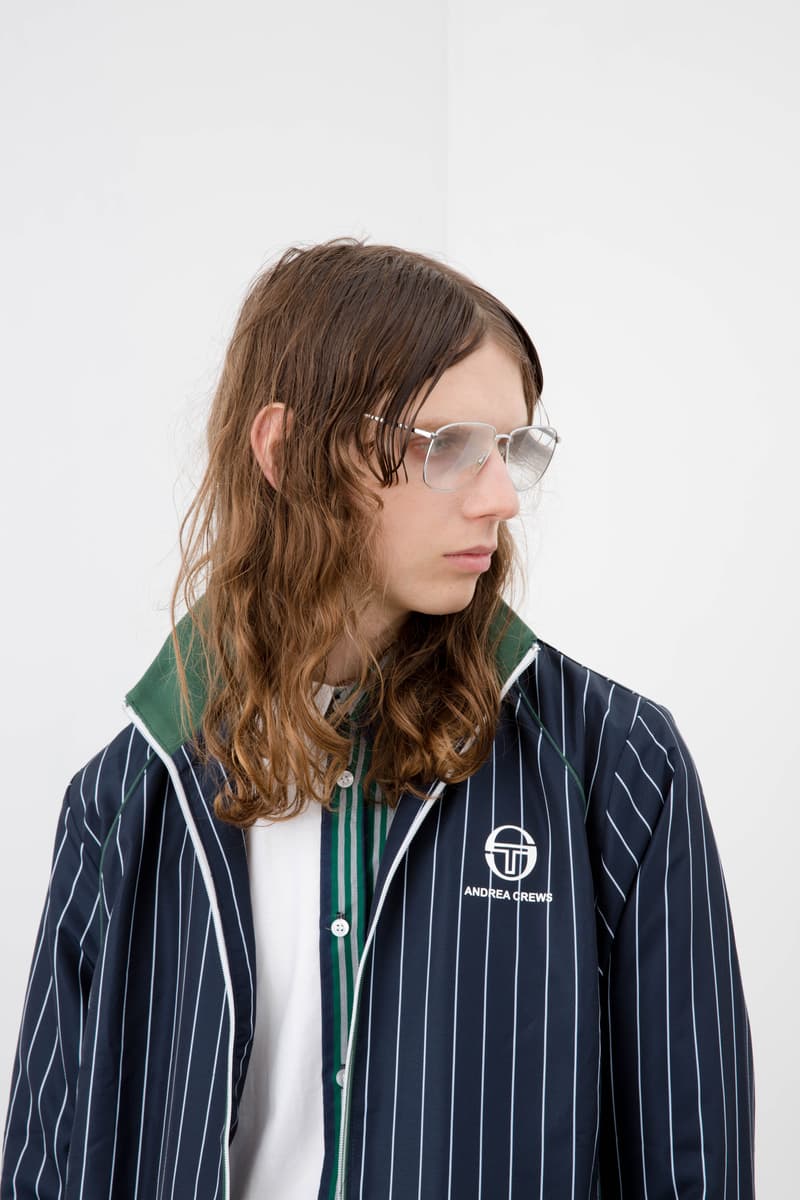 3 of 16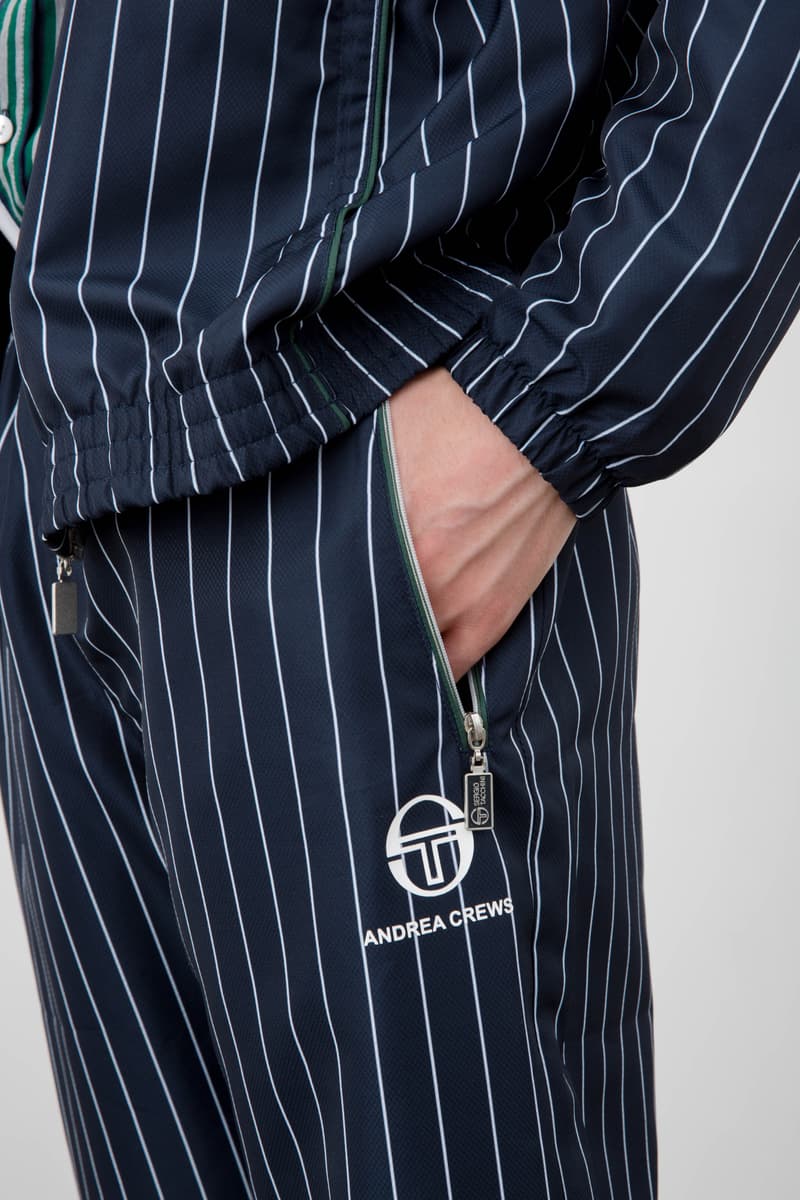 4 of 16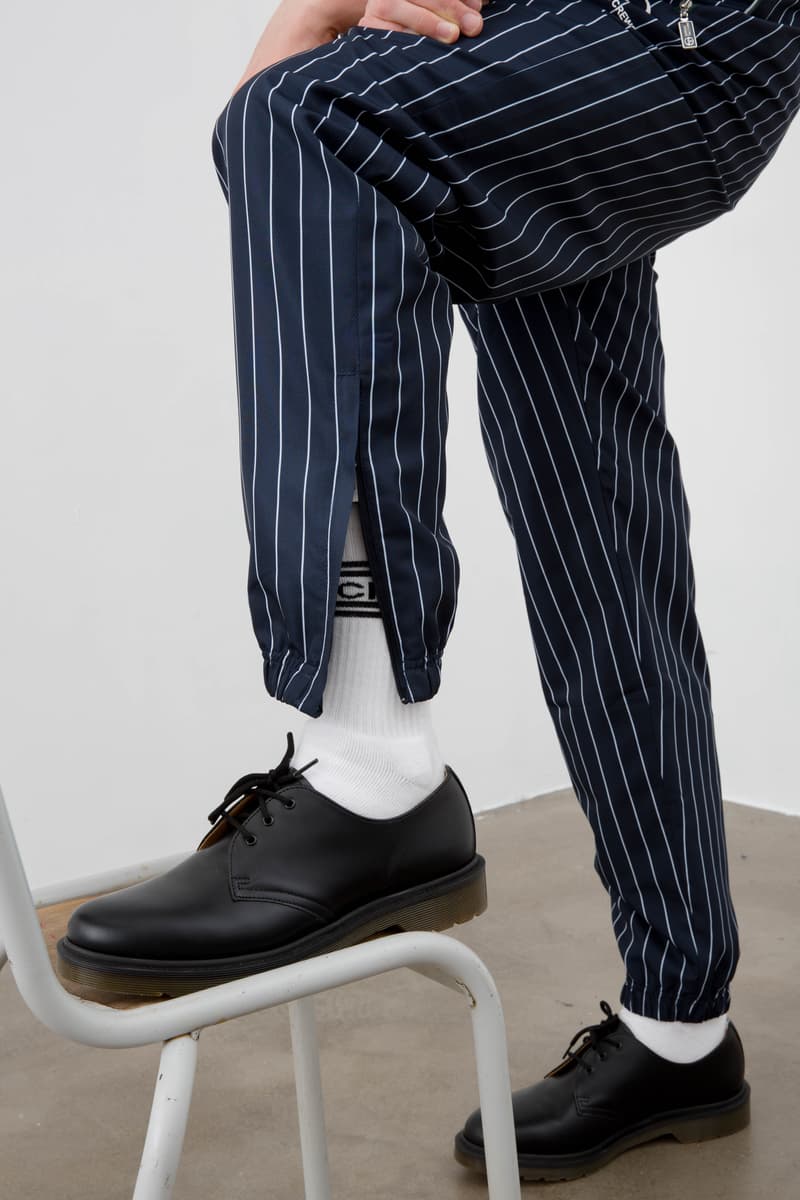 5 of 16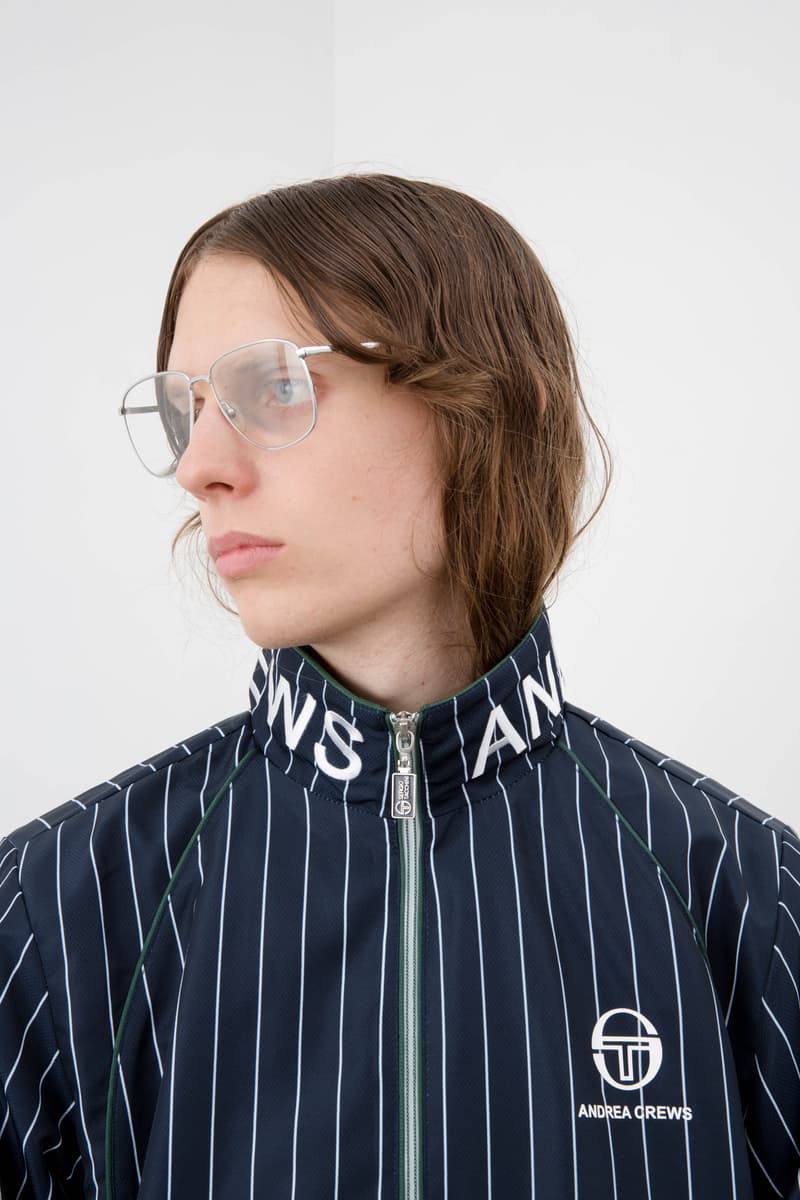 6 of 16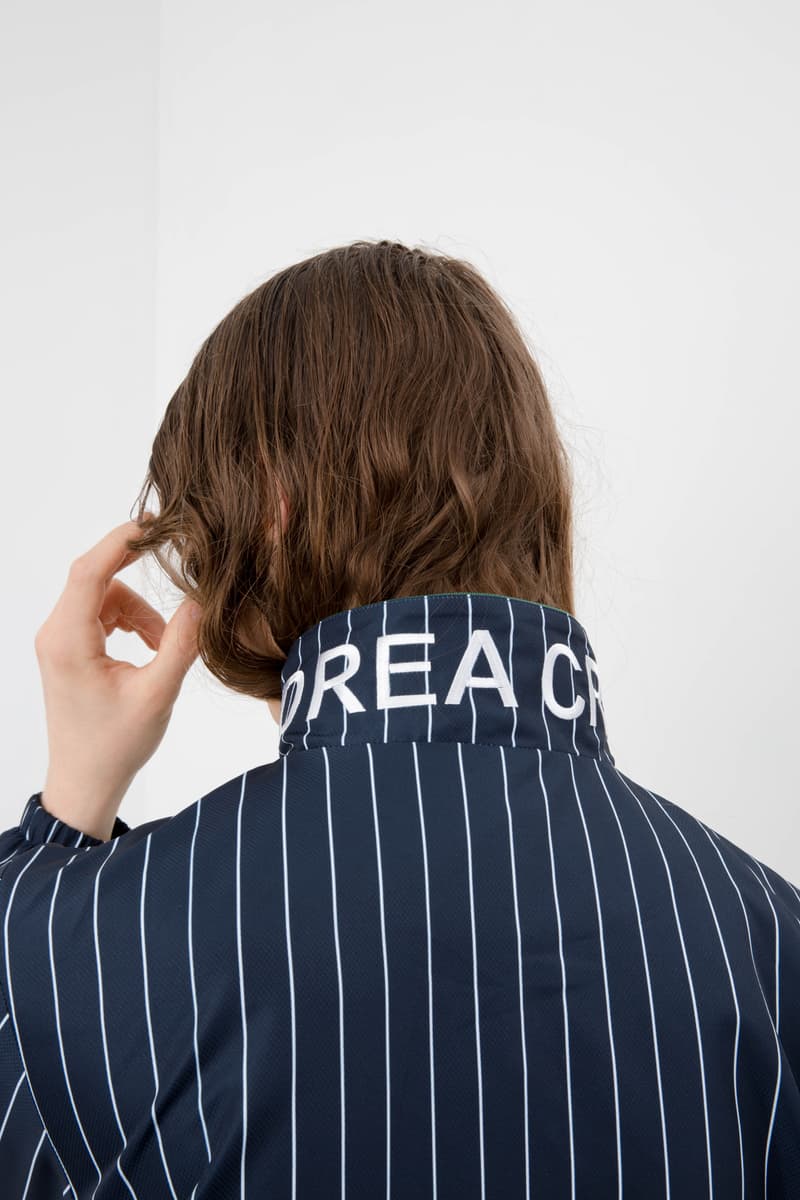 7 of 16
8 of 16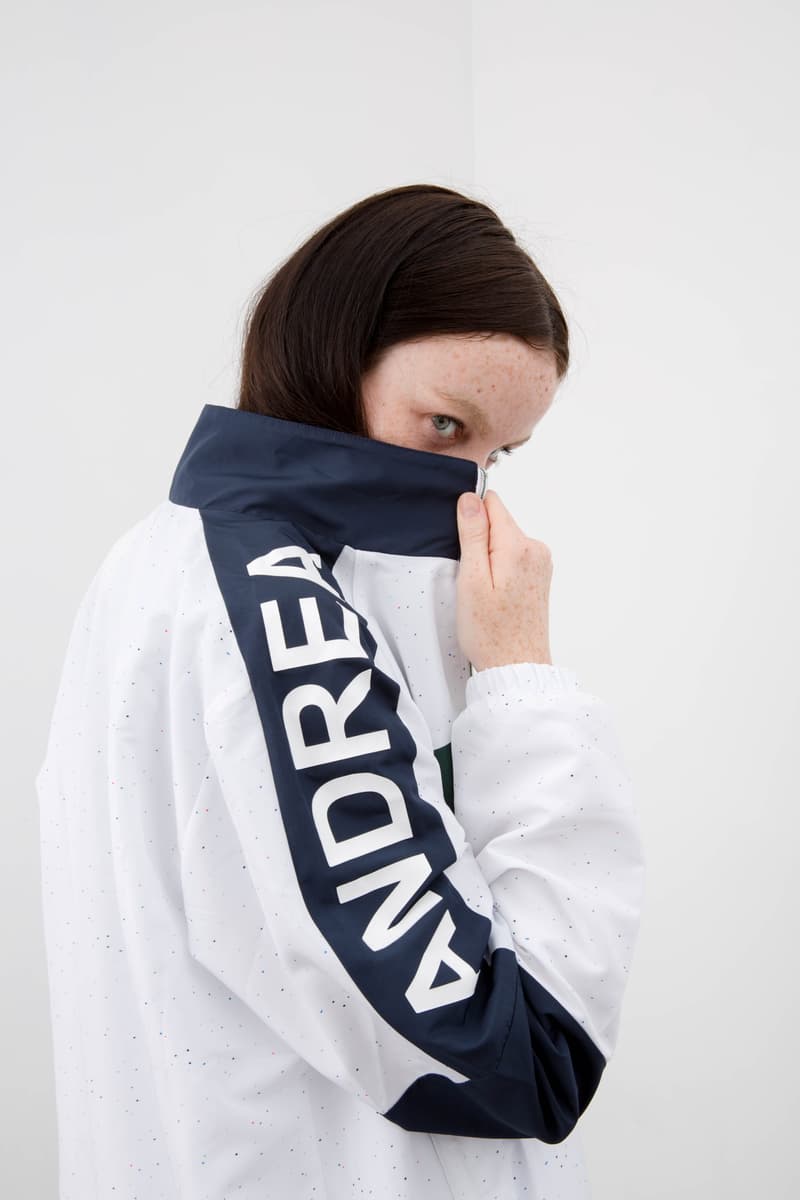 9 of 16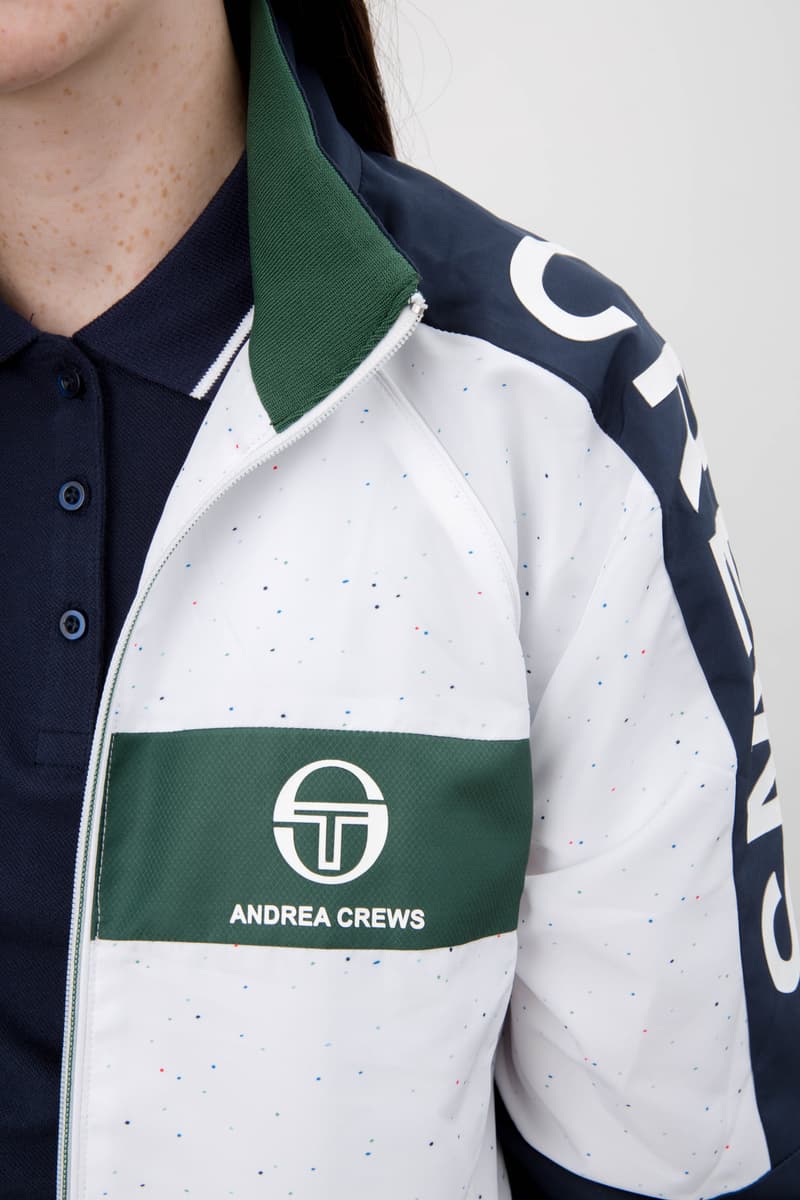 10 of 16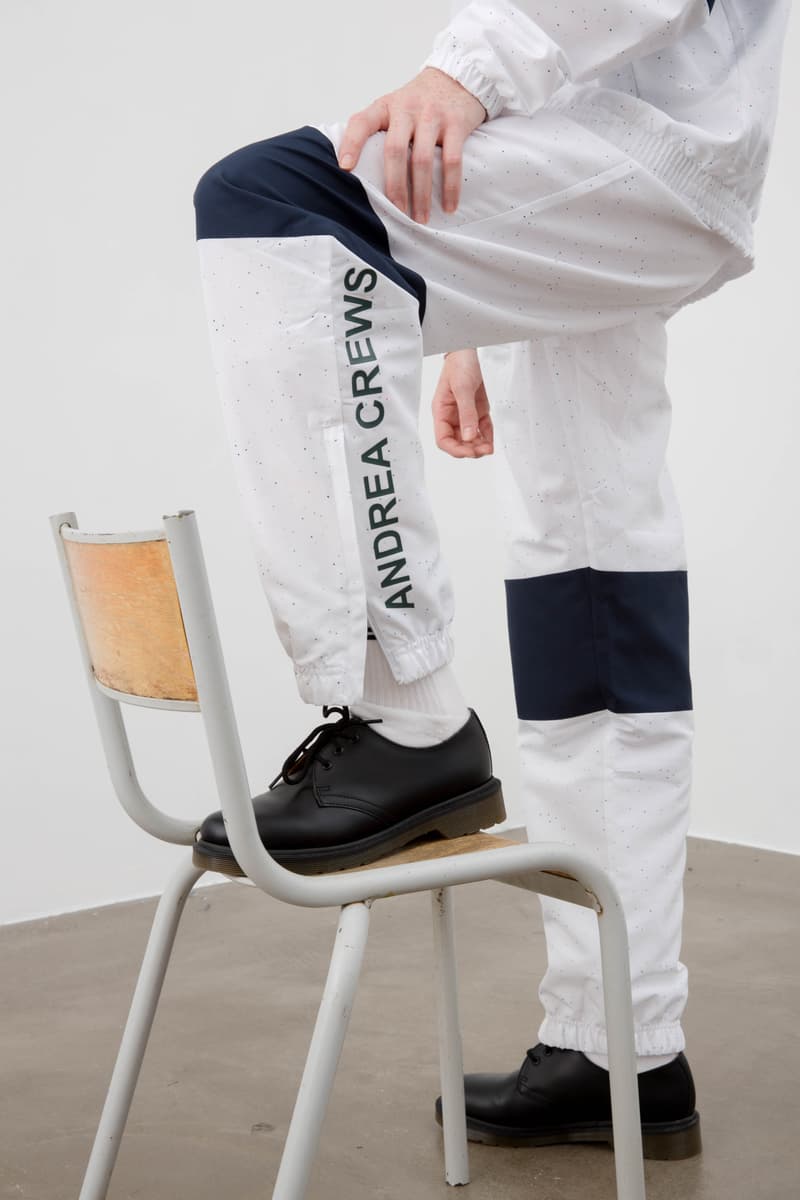 11 of 16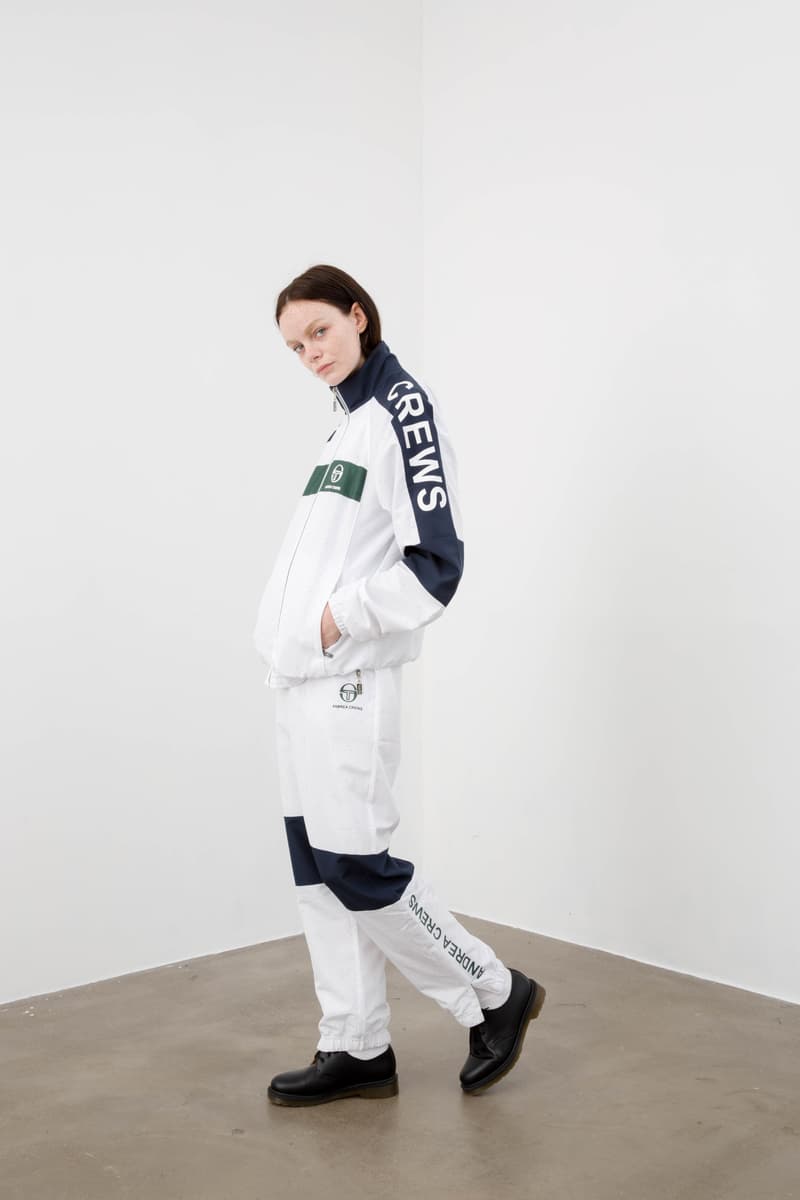 12 of 16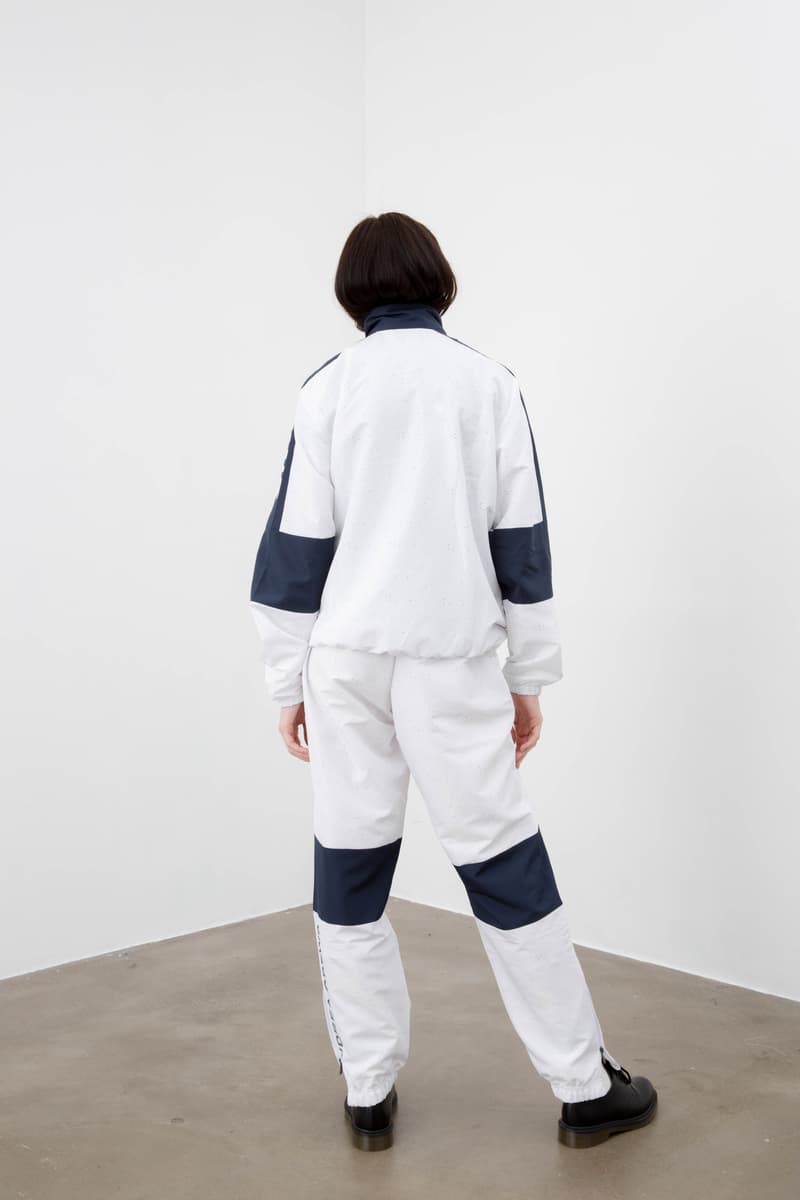 13 of 16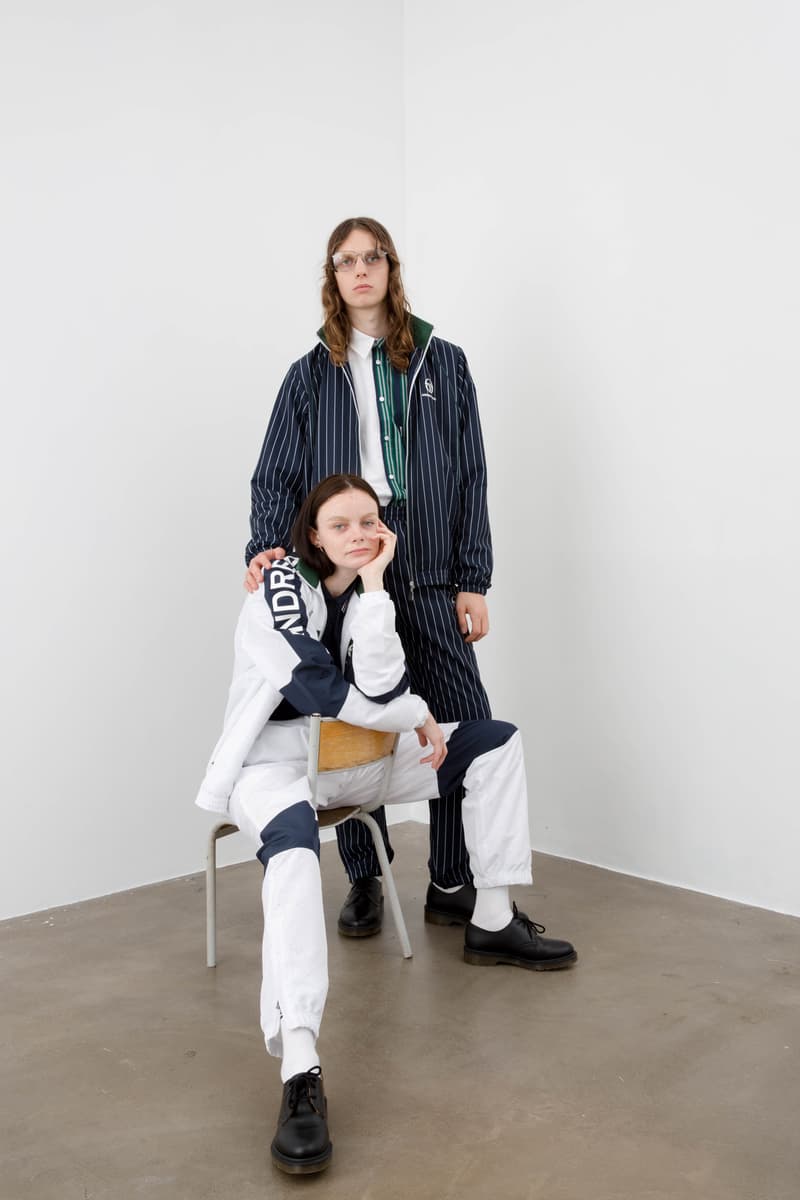 14 of 16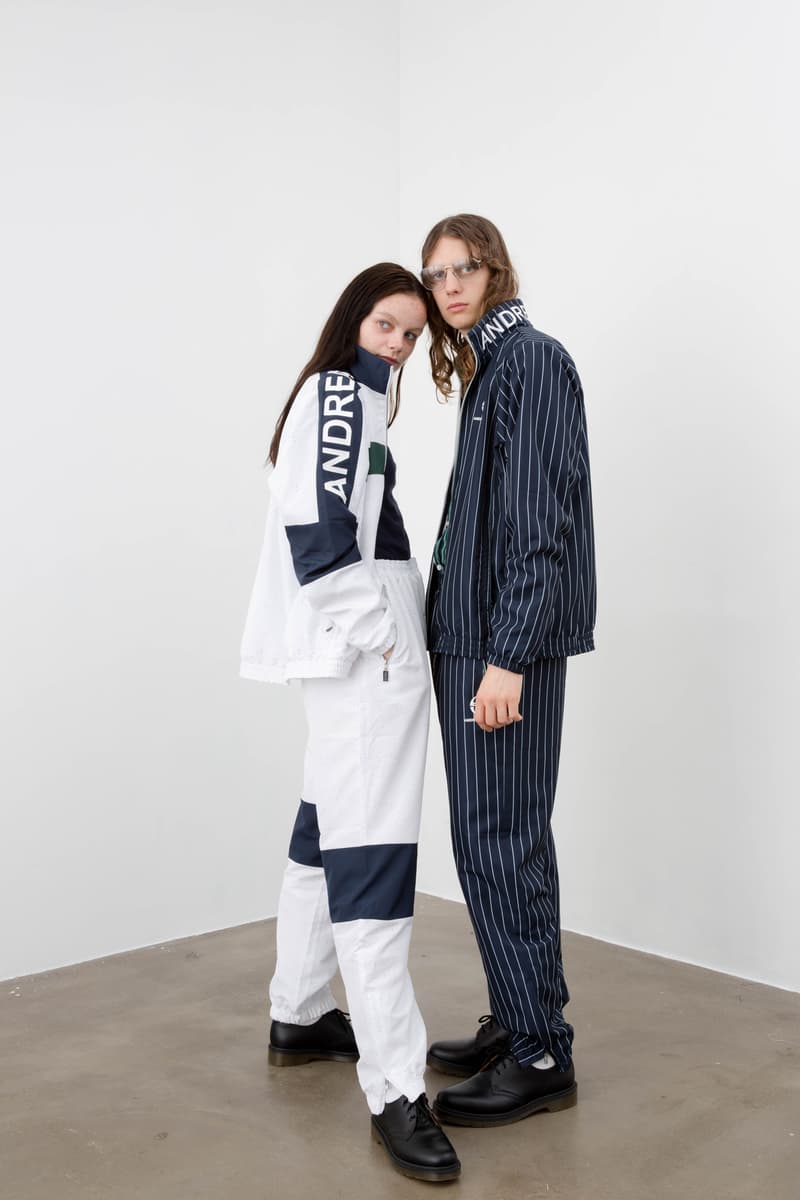 15 of 16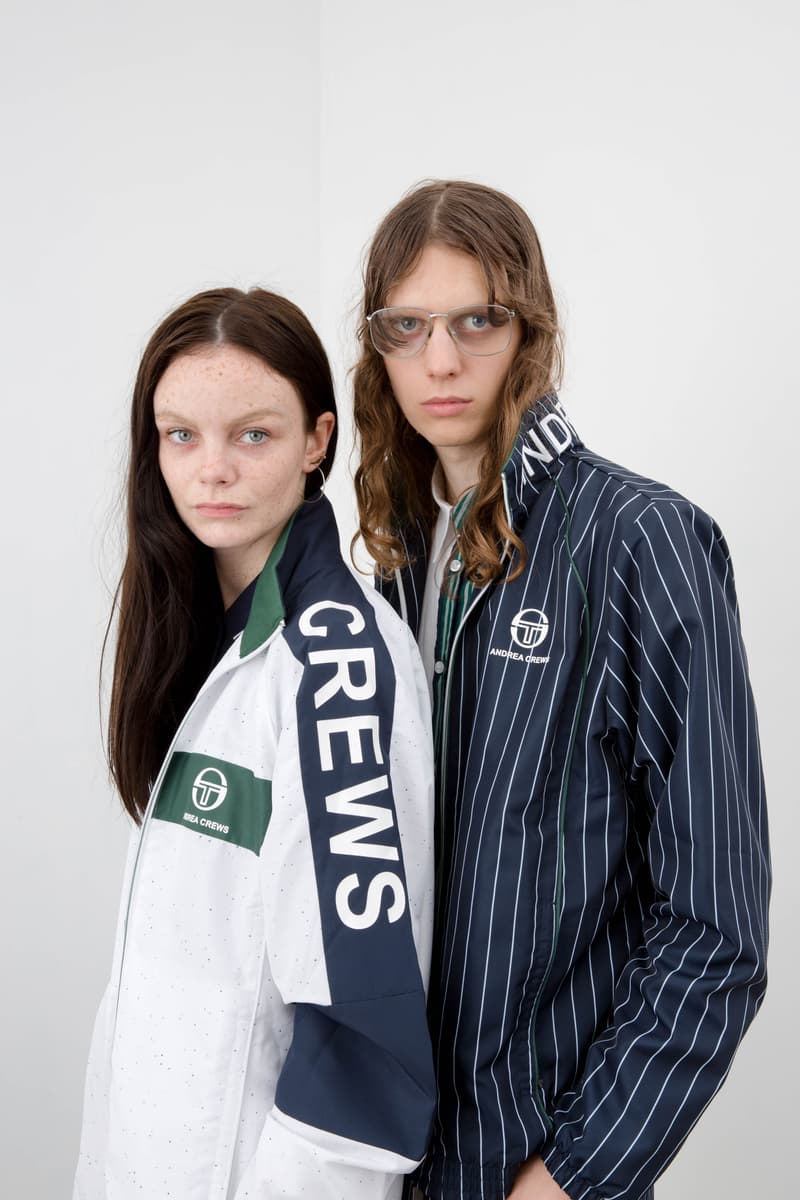 16 of 16
Andrea Crews s'unit à Sergio Tacchini pour dévoiler une collection capsule exclusive. Une collaboration qui unit les ensembles de survêtements de la compagnie italienne à l'audace et la créativité de la marque parisienne.
Inspirés par l'esprit des années 90, cette collection capsule présente donc deux ensembles de survêtement unisexes, une des marques de fabrique de Andrea Crews. La rayure présente sur l'ensemble bleu foncé peut rappeler l'élégance des costumes italiens, et le haut est complété par une imposante inscription au col reprenant le nom de la marque. La deuxième tenue joue avec le blanc, le bleu et le vert, des couleurs que l'on retrouve souvent chez Sergio Tacchini. Majoritairement blanc et moucheté de bleu, cet ensemble est affublé de larges bandes bleues sur les genoux et les manches, ainsi qu'une autre bande verte sur la poitrine. On retrouve également l'inscription "ANDREA CREWS" sur les manches, et le logo Sergio Tacchini brodé sur le cœur, comme sur l'autre veste.
Retrouvez ci-dessus le lookbook de la collection capsule Andrea Crews x Sergio Tacchini, qui sera disponible le 28 Février sur l'e-shop et dans la boutique parisienne Andrea Crews, avant d'être disponible chez différents revendeurs par la suite. Dites nous ce que vous pensez de cette association, et ne manquez pas le lookbook de la collection "MRCLA", fruit de la collaboration entre PacSun et Mr. Completely.
Andrea Crews
83 rue de Turenne
75003 Paris