Antoine Griezmann Customise Sa Paire De Crampons Avec Le Visage De Plusieurs Joueurs NBA
Isaiah Thomas et D'Angelo Russell seront aussi sur le rectangle vert.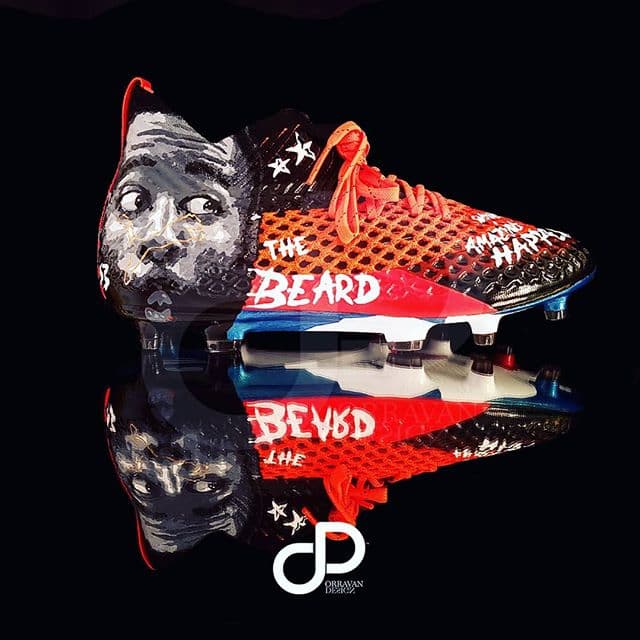 1 of 6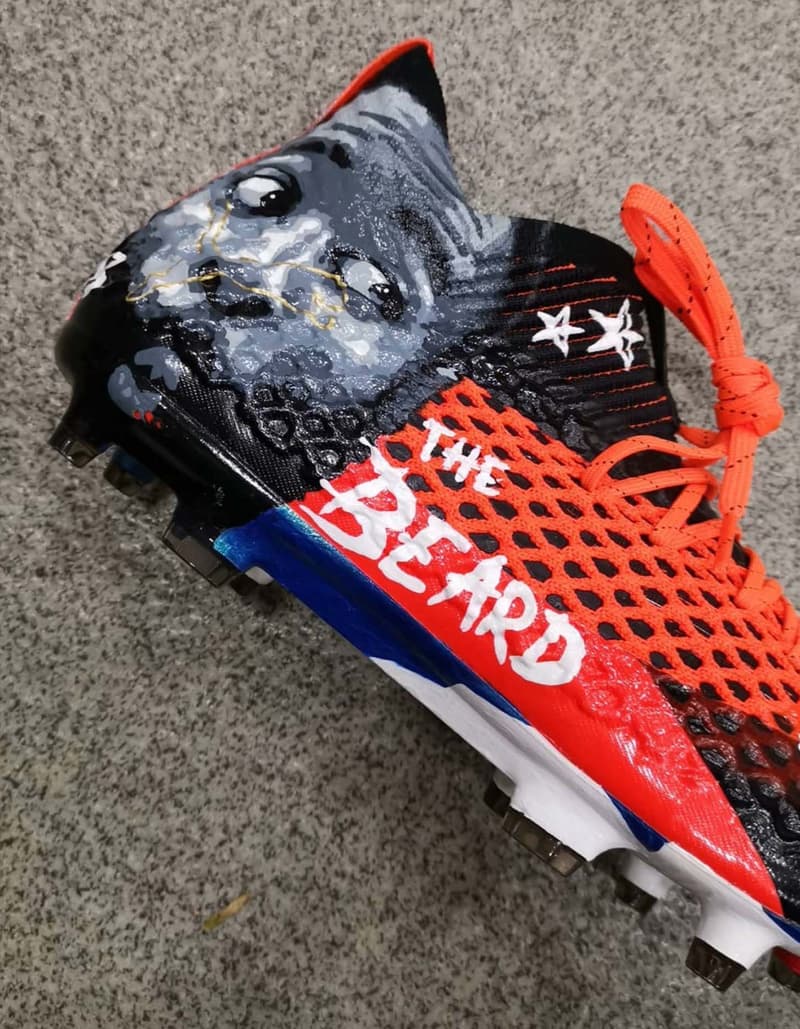 2 of 6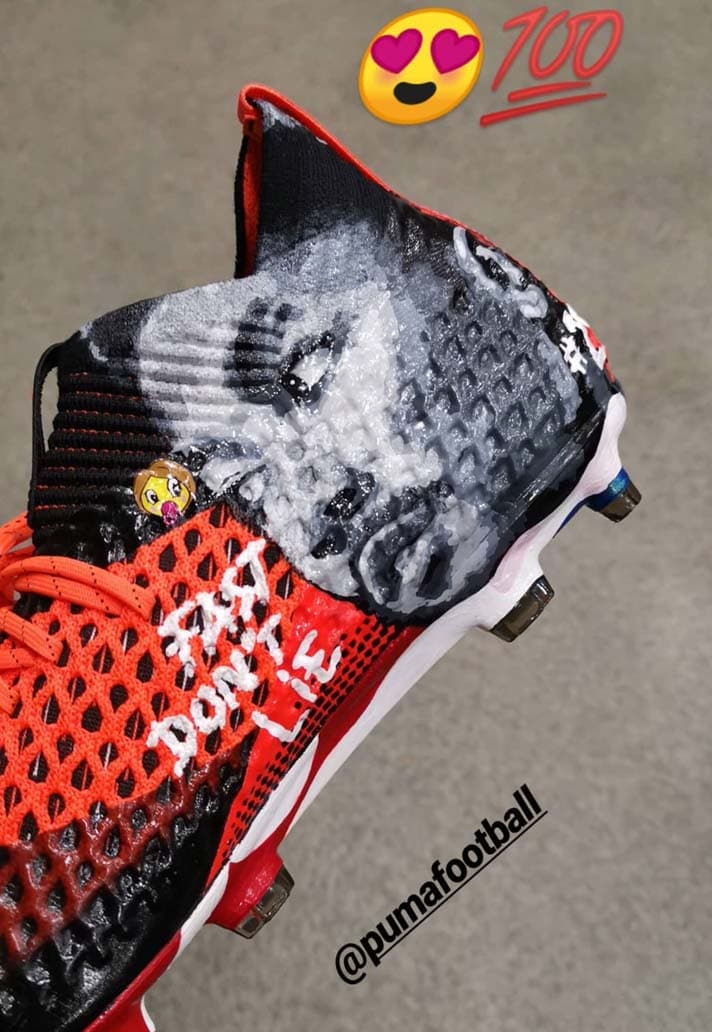 3 of 6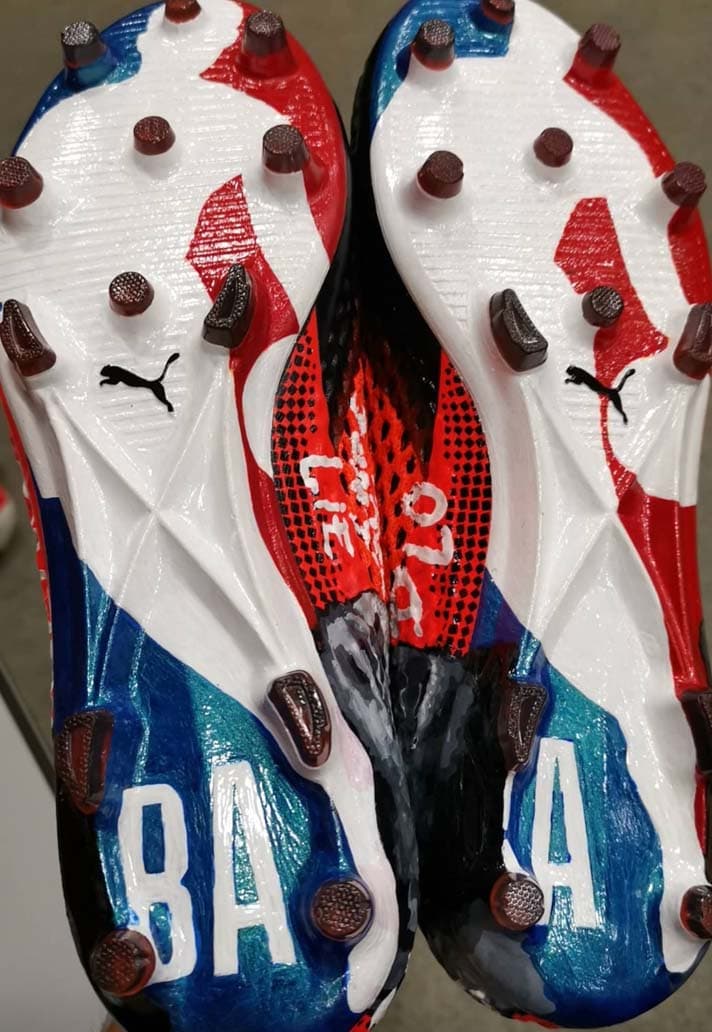 4 of 6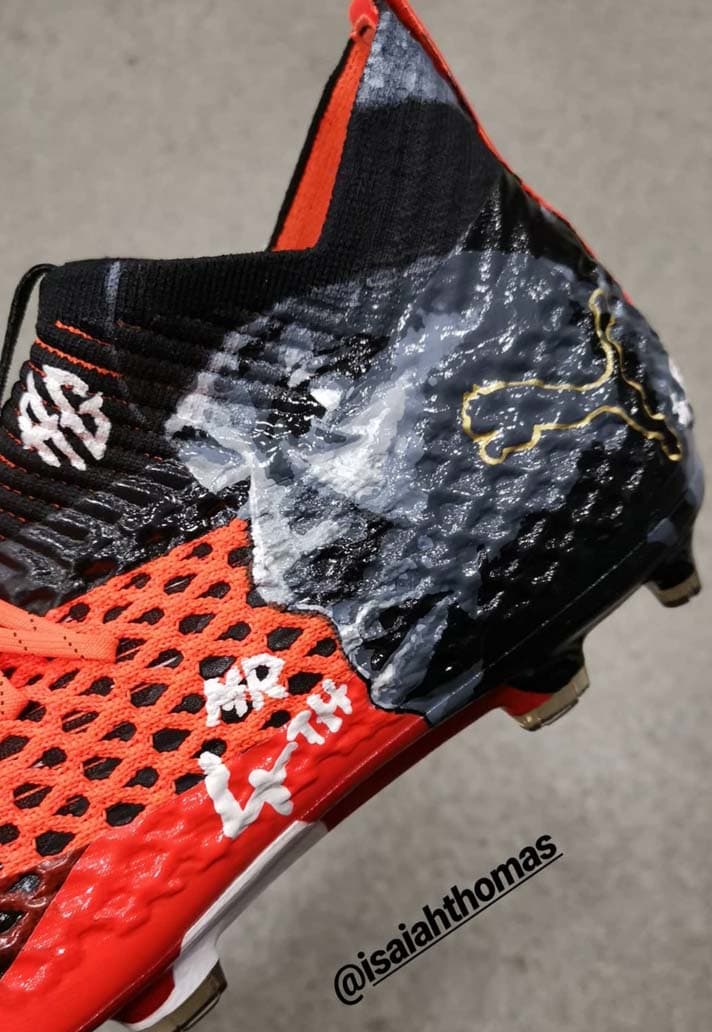 5 of 6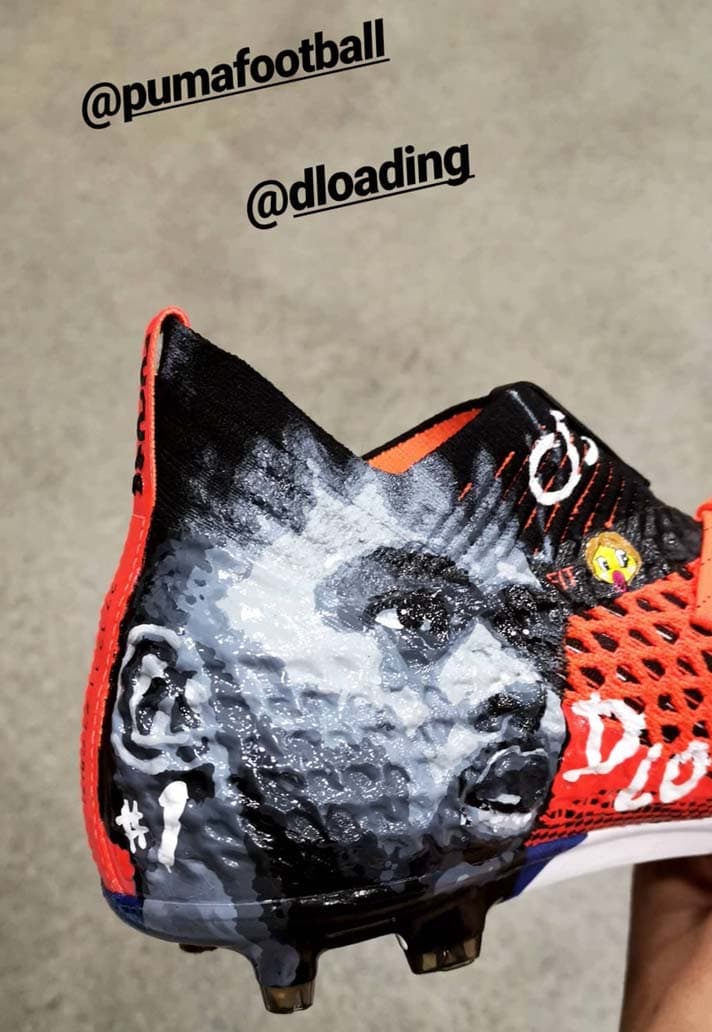 6 of 6
Bien présent lors de la dernière cérémonie du Ballon d'Or contrairement à beaucoup de ses adversaires, Antoine Griezmann vient de partager des photos du custom de ses dernières paires de crampons PUMA Future 2.1, sur lesquelles il a fait dessiner les visages de joueurs NBA.
Quand Antoine Griezmann aime, il ne compte pas. Après sa paire à l'effigie de l'Uruguay, voici une édition dédiée à la NBA et plus particulièrement à James Harden, D'Angelo Russell et Isaiah Thomas, jouant respectivement à Houston, aux Nets de Brooklyn et aux Denver Nuggets. Customisées par l'artiste Pierre Navarro, les paires colorées sont agrémentées des visages des joueurs en noir et blanc au niveau du talon qui accompagneront donc le Français sur le terrain lors de ses exploits.
Habitué des courts de NBA, le joueur de l'Atletico Madrid n'hésite pas à traverser l'Atlantique quand il a quelques jours de repos dans sa saison, ce qui explique cette personnalisation assez complexe. Jetez un œil aux photos rassemblées par le spécialiste du ballon rond soccerbible.com et en attendant de voir si les basketteurs ont remarqué cet hommage de la part de Grizou, jetez un œil à la dernière chaîne en diamants "Take The L" de Griezmann.