Le Shop Avignonnais the Next door Va Ouvrir Une Boutique À Paris
Un espace de 800m².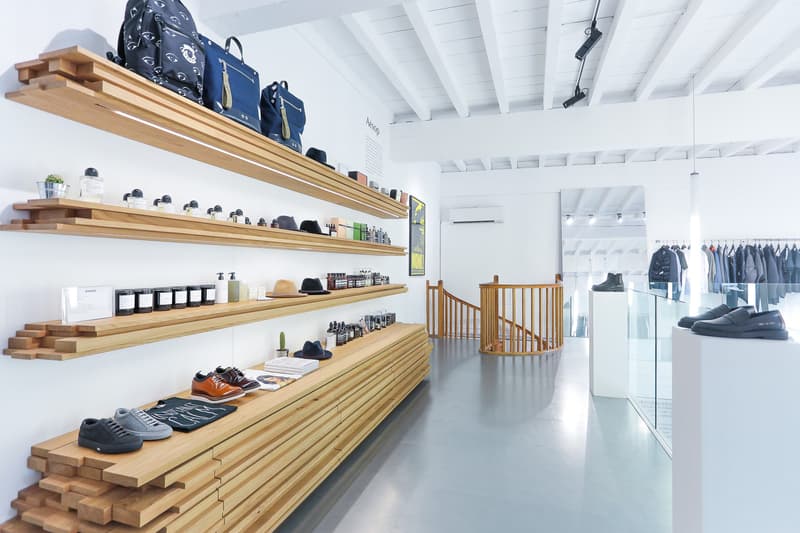 La boutique the Next door basée à Avignon annonce son exportation et l'ouverture prochaine d'une boutique de 800m² à Paris.
"From Avignon to Paris": c'est avec un slogan simple que le shop avignonnais annonce l'ouverture de sa nouvelle boutique à Paris. Quelques mois après la boutique bordelaise GRADUATE qui s'installait sur Paris, c'est un nouveau shop de province qui monte sur la capitale. Grâce à une sélection de marques recherchées telles que COMME des GARÇONS, Heron Preston, Needles ou Stüssy, the Next door a réussi à se faire un nom parmi les boutiques indépendantes de prêt-à-porter françaises, cumulant aujourd'hui plus de 110.000 followers sur Instagram. La prochaine étape pour le shop est donc cette nouvelle boutique qui ouvrira dans le 10ème arrondissement de Paris en janvier. Un espace de 800m² compris sur six étages qui acceuillera la sélection de marques de the Next door.
N'hésitez pas à nous dire ce que vous pensez de la nouvelle boutique the Next door qui ouvrira prochainement à Paris, et restez connectés pour plus d'informations. Si vous l'aviez raté, ASOS a été élu "Site de l'année" 2018 par les internautes.