Exclusif : Faqyyr Bey Nous Dévoile Le Lookbook De Sa Nouvelle Collection "OUMMI."
Après le court-métrage, place aux images. Et au vêtement.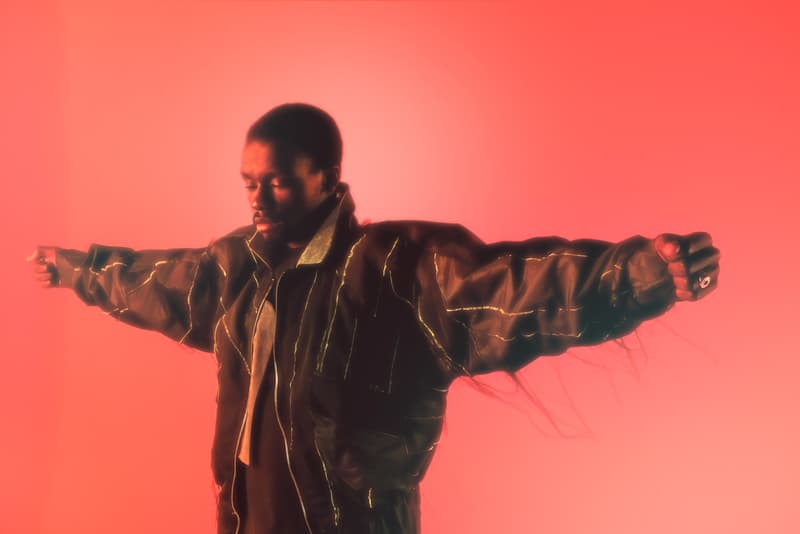 1 of 19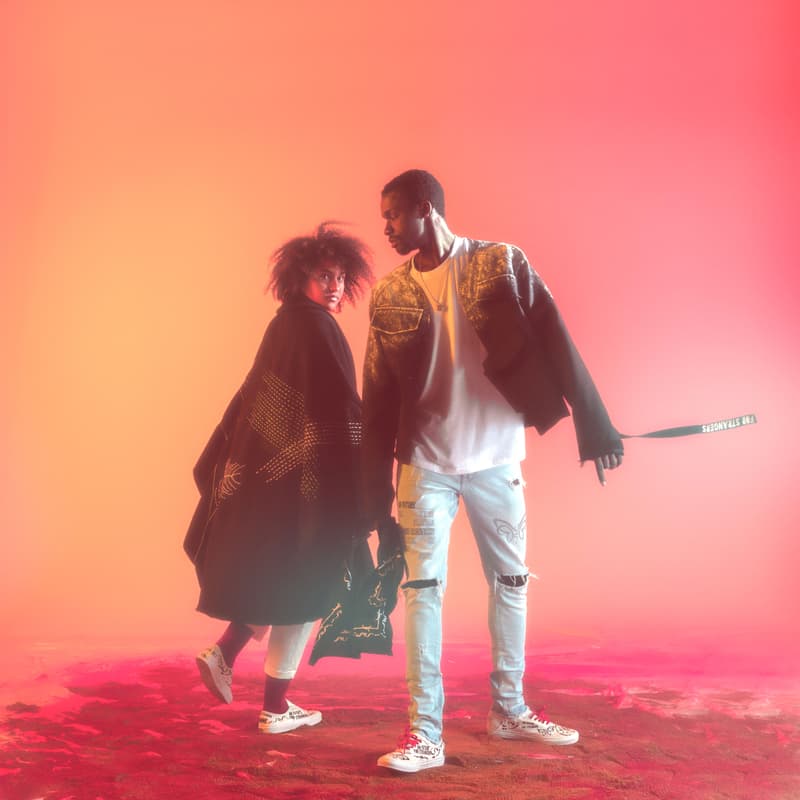 2 of 19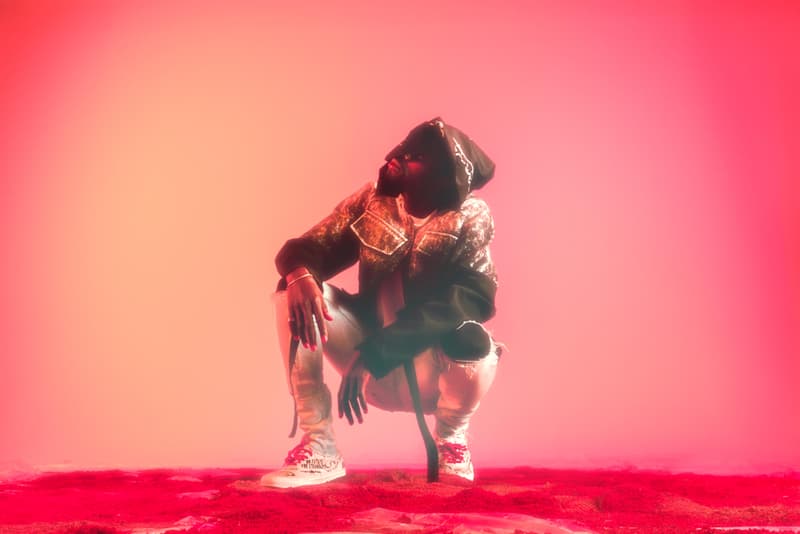 3 of 19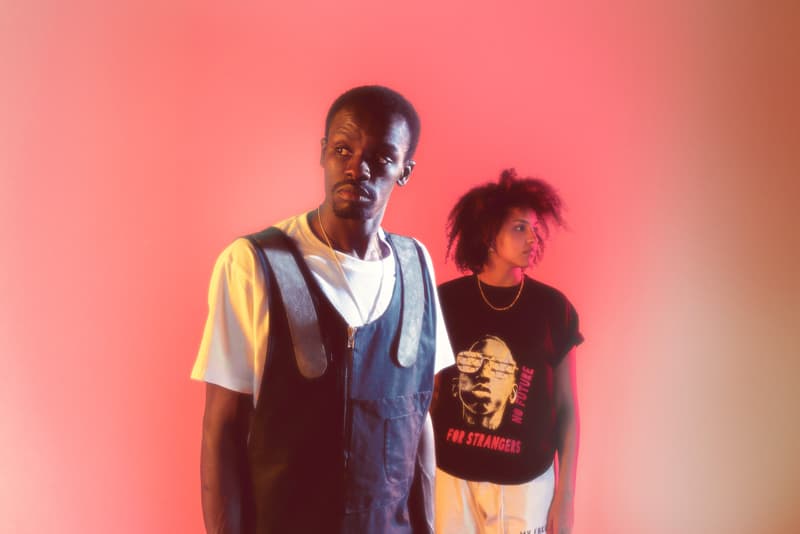 4 of 19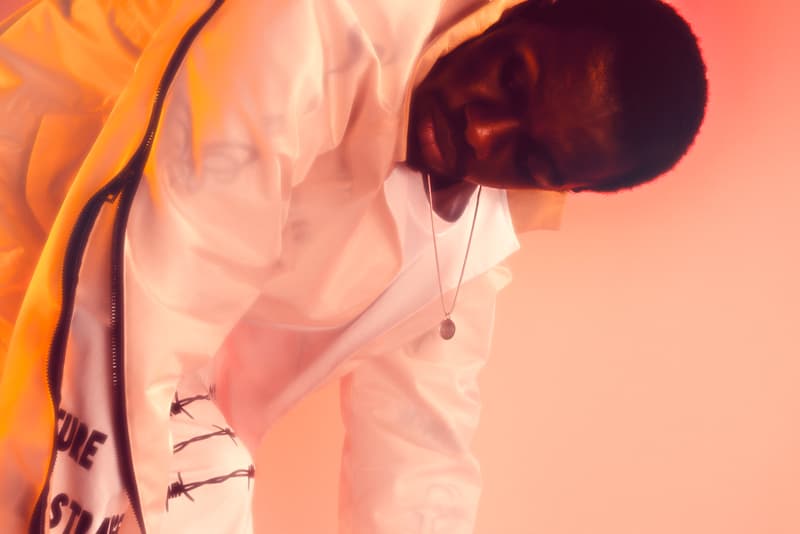 5 of 19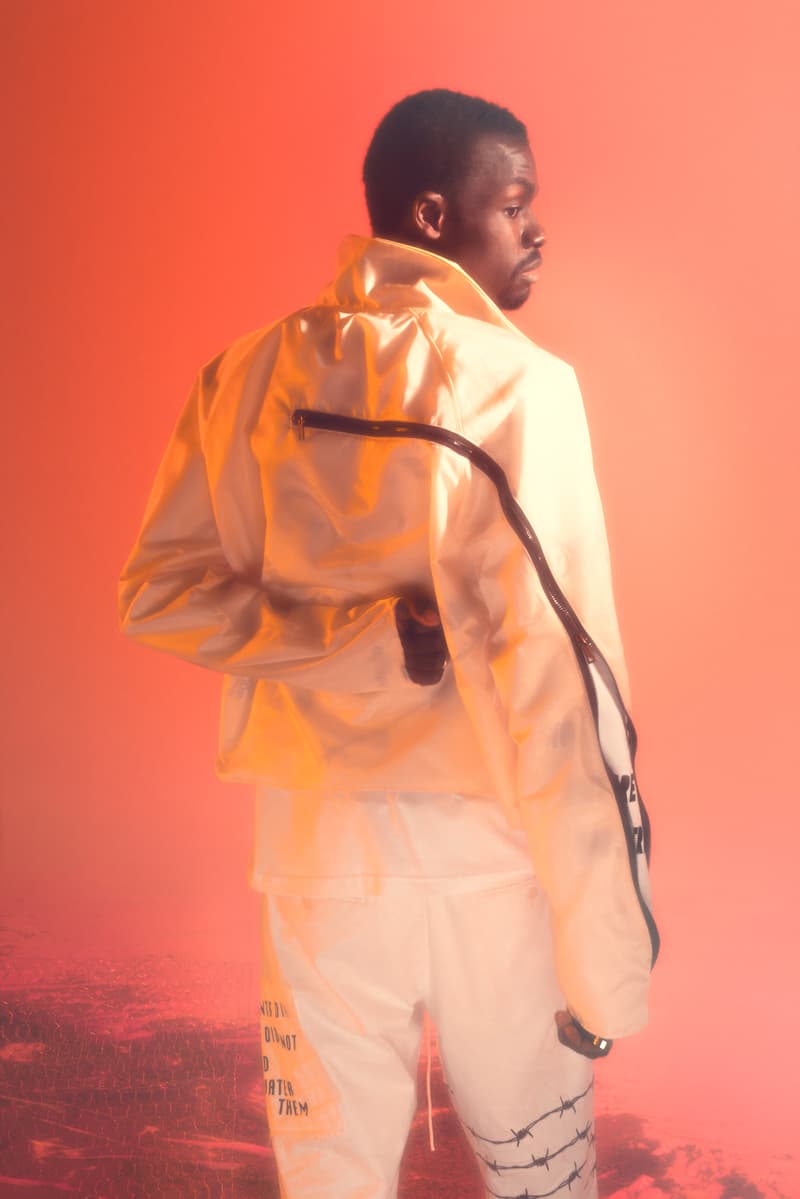 6 of 19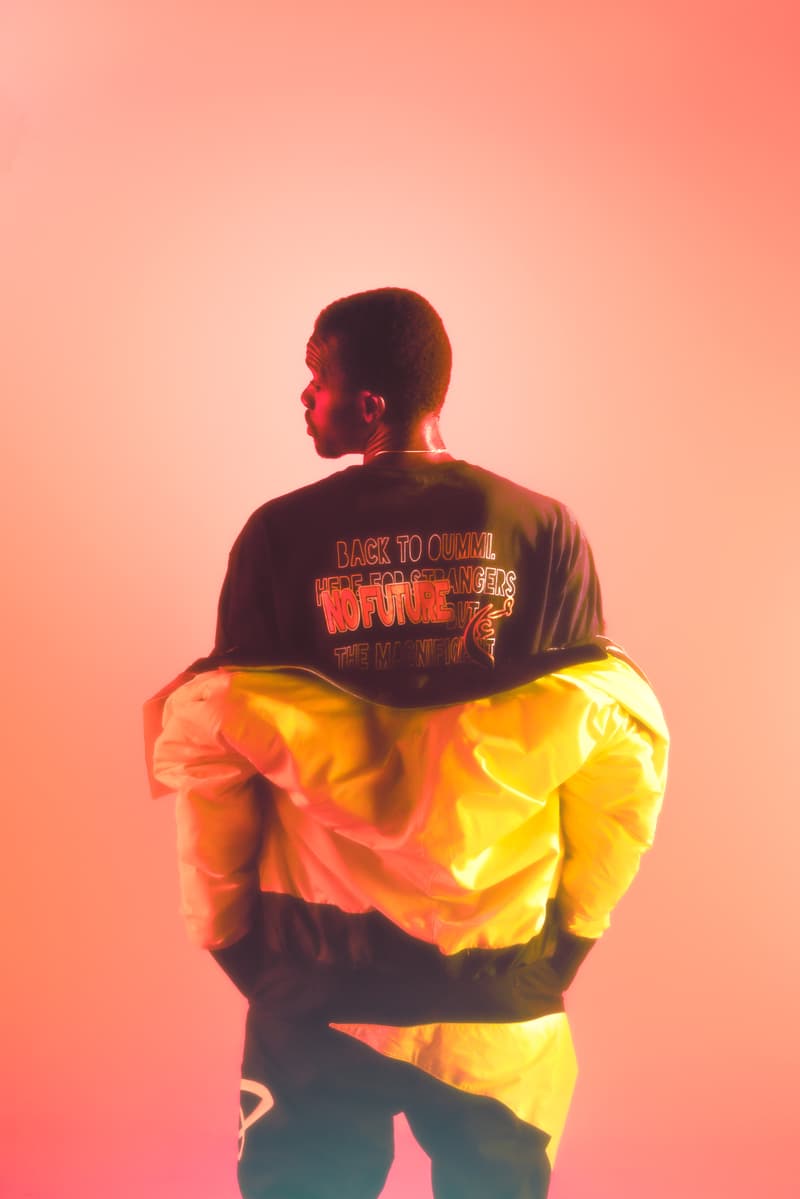 7 of 19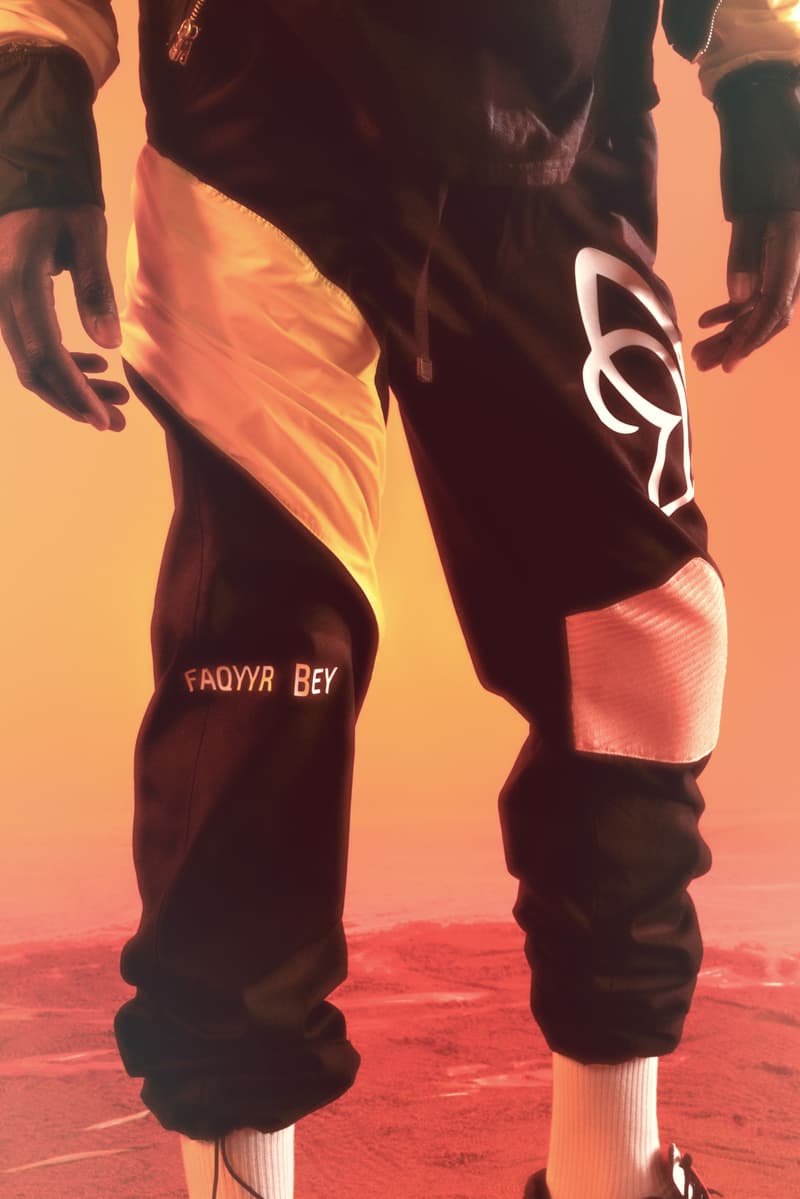 8 of 19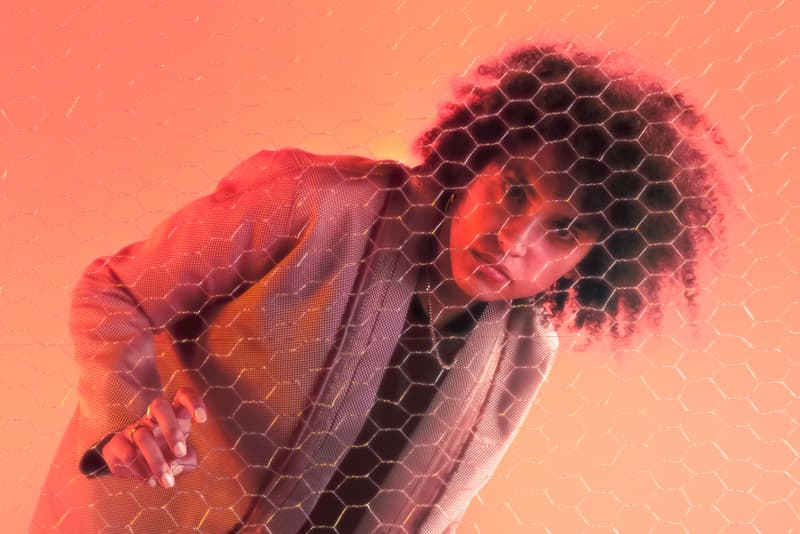 9 of 19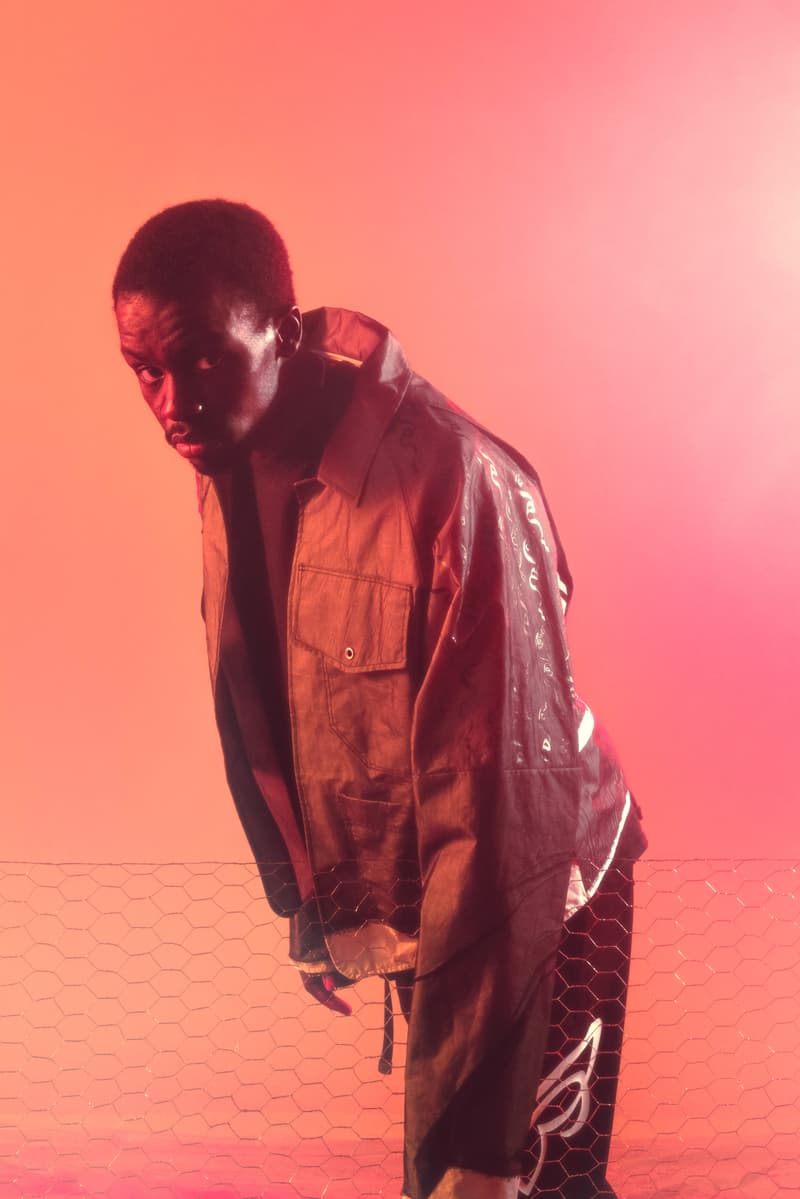 10 of 19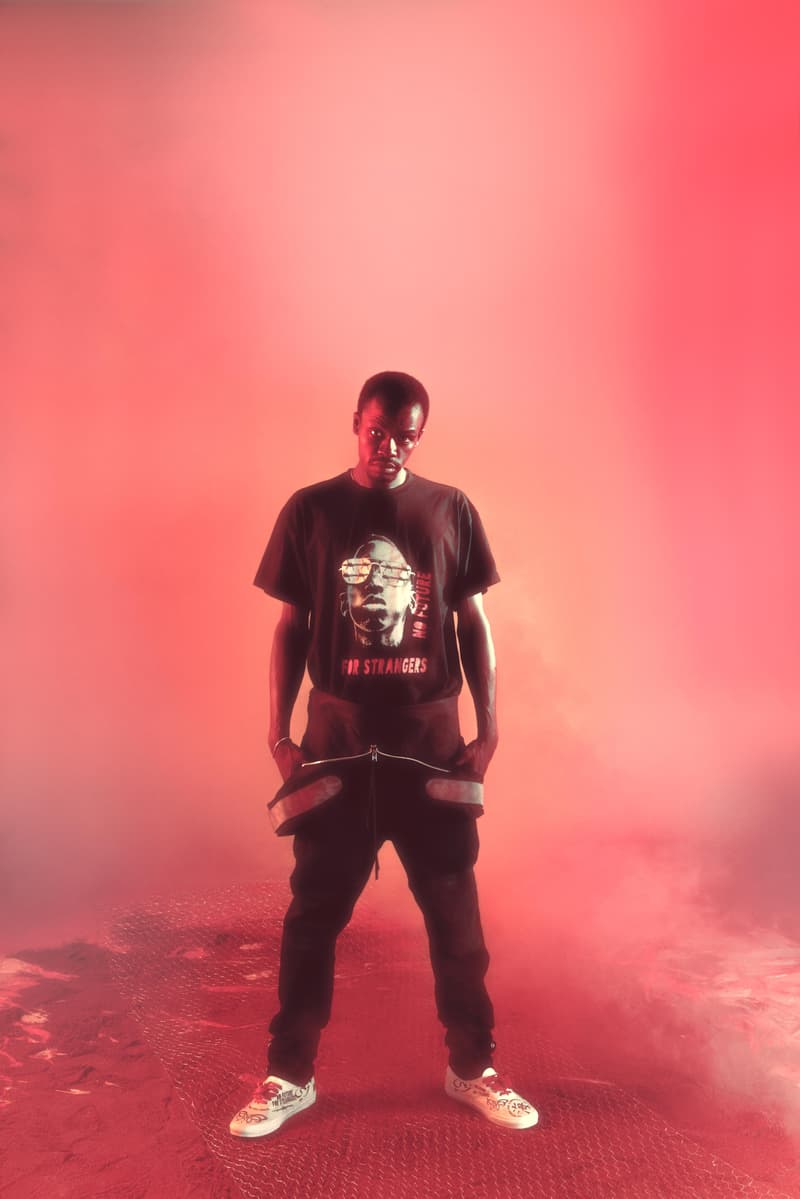 11 of 19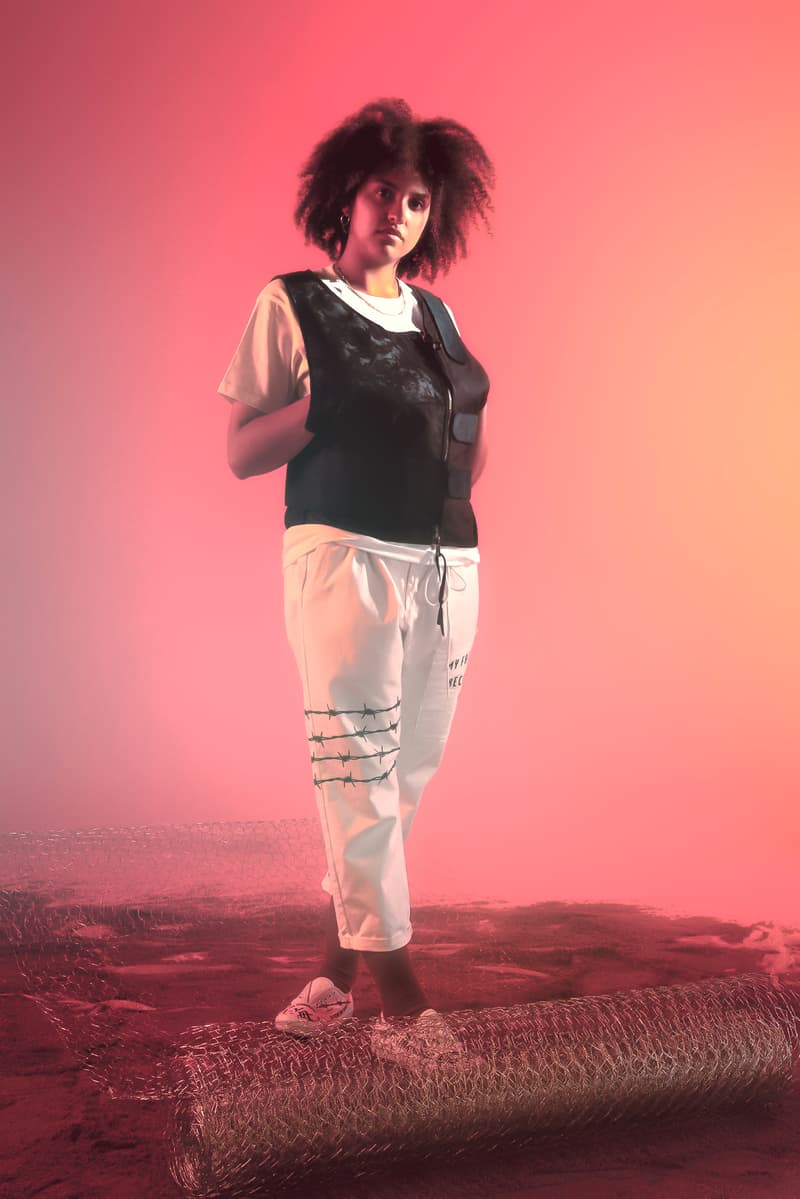 12 of 19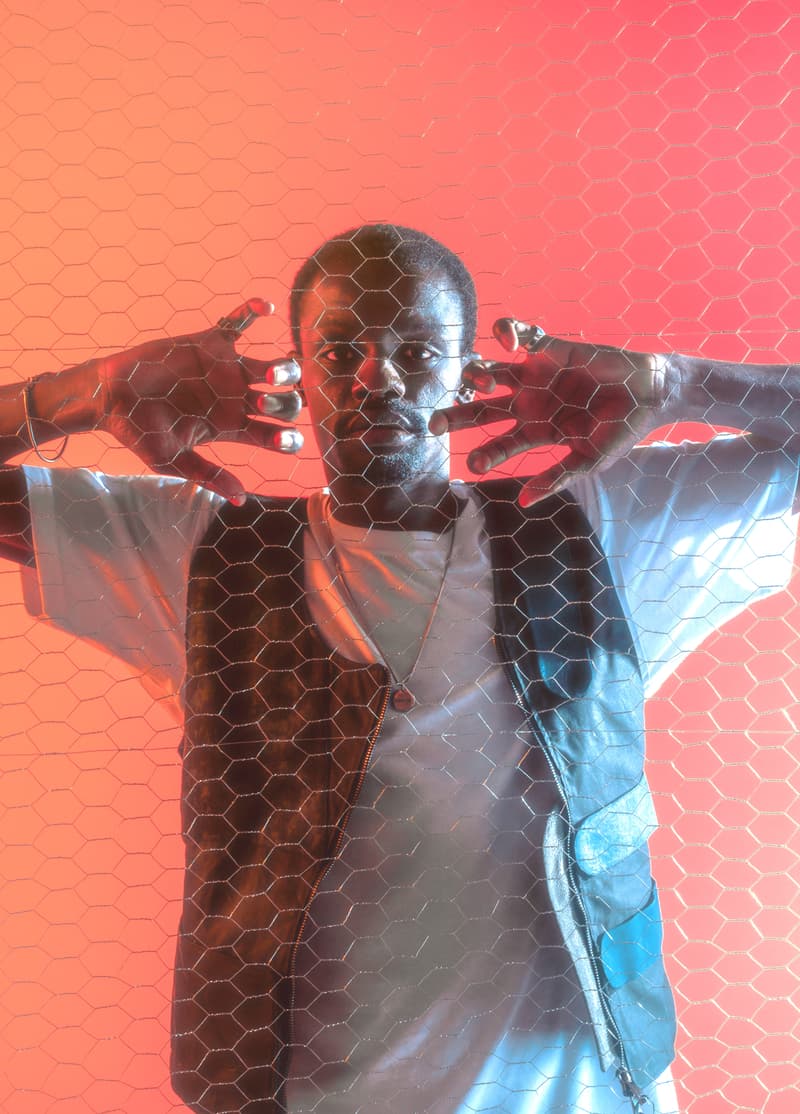 13 of 19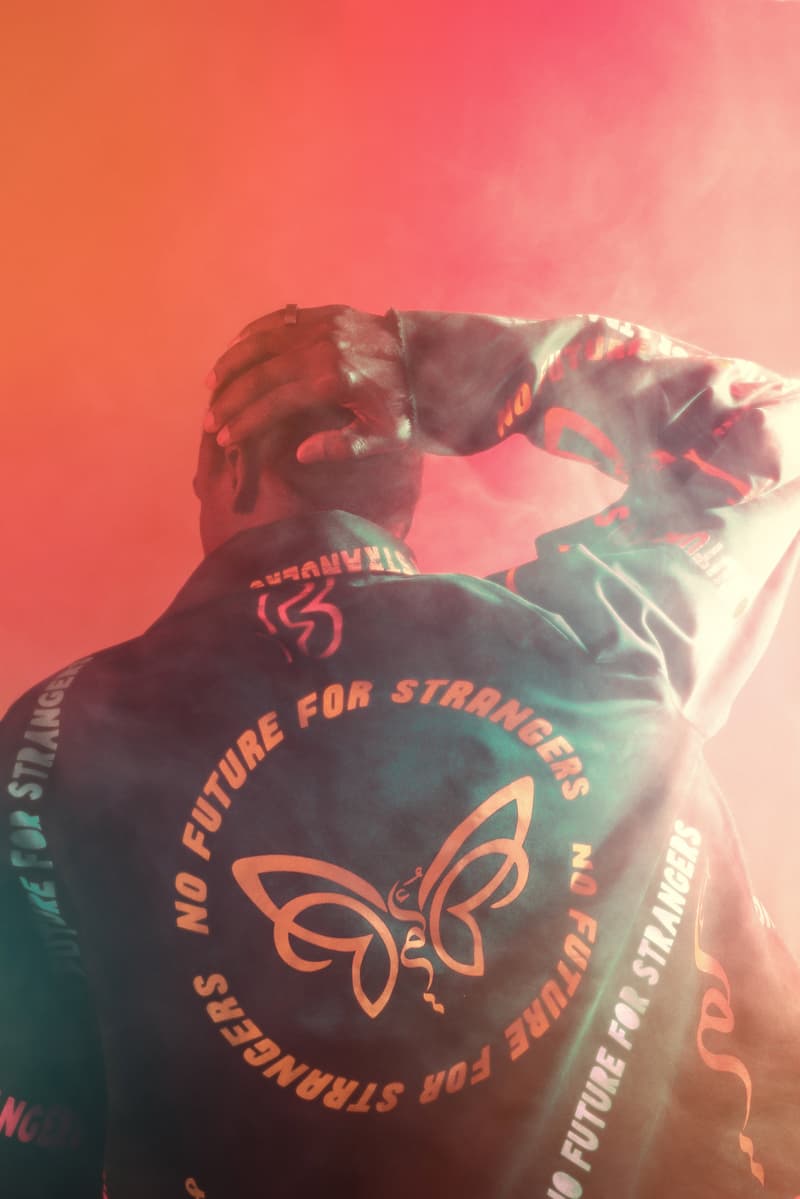 14 of 19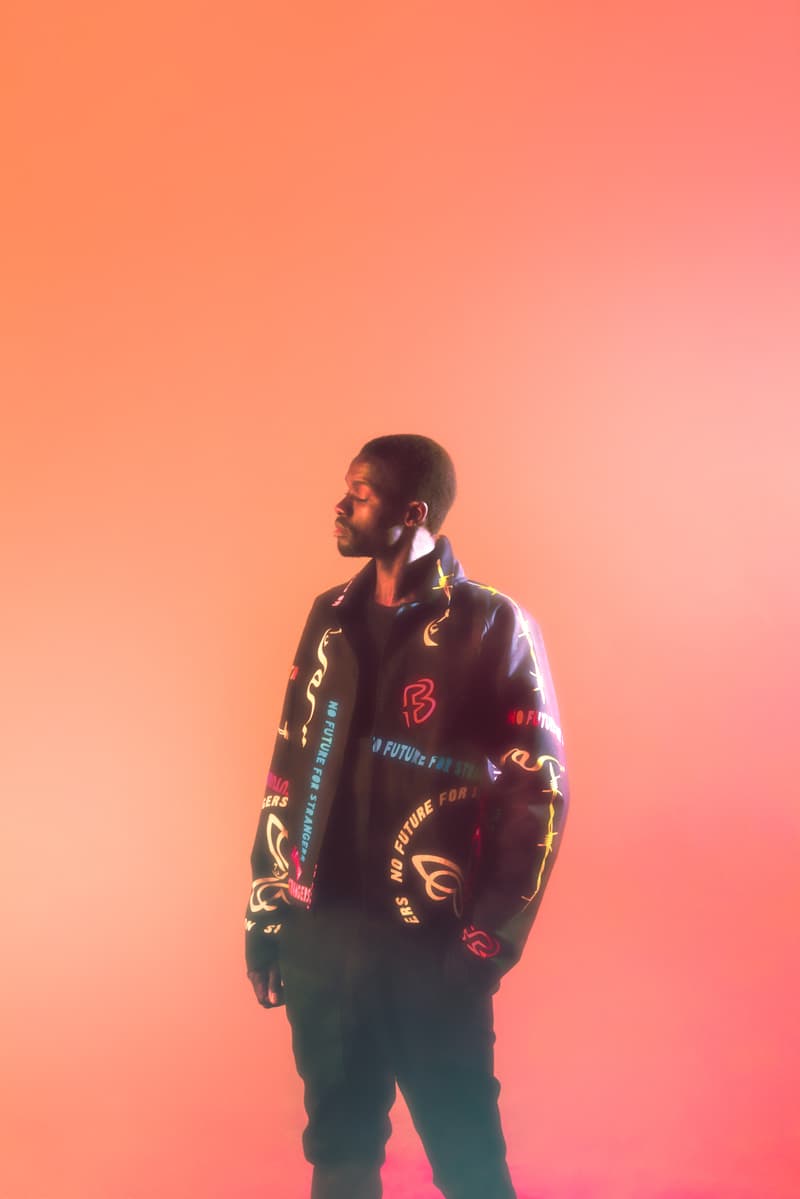 15 of 19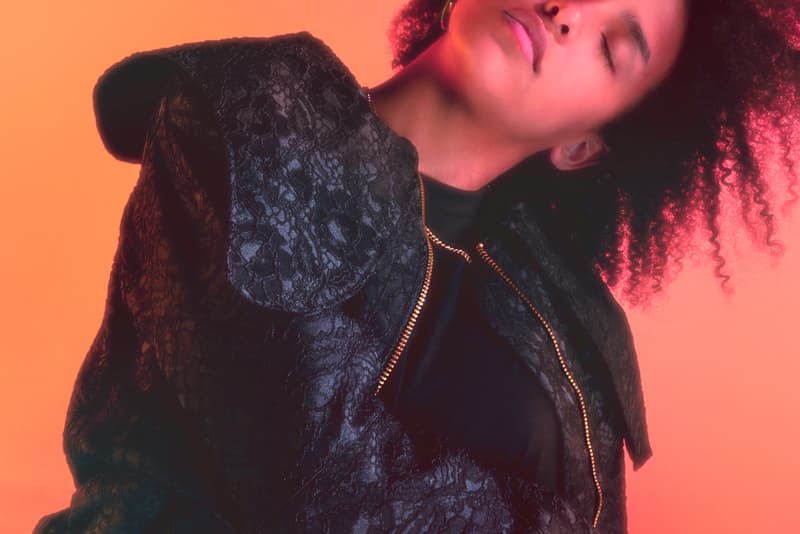 16 of 19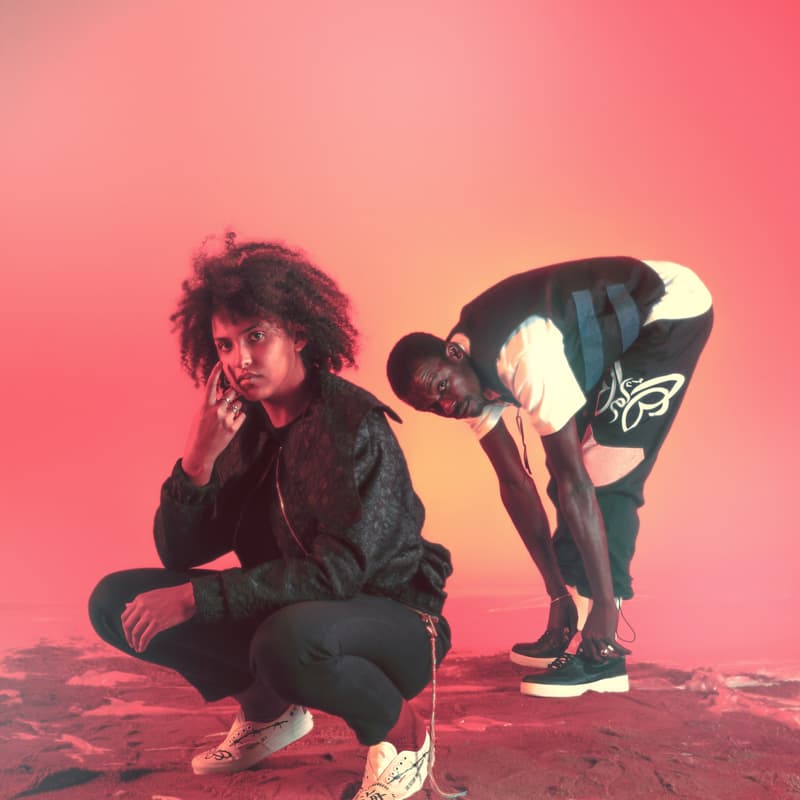 17 of 19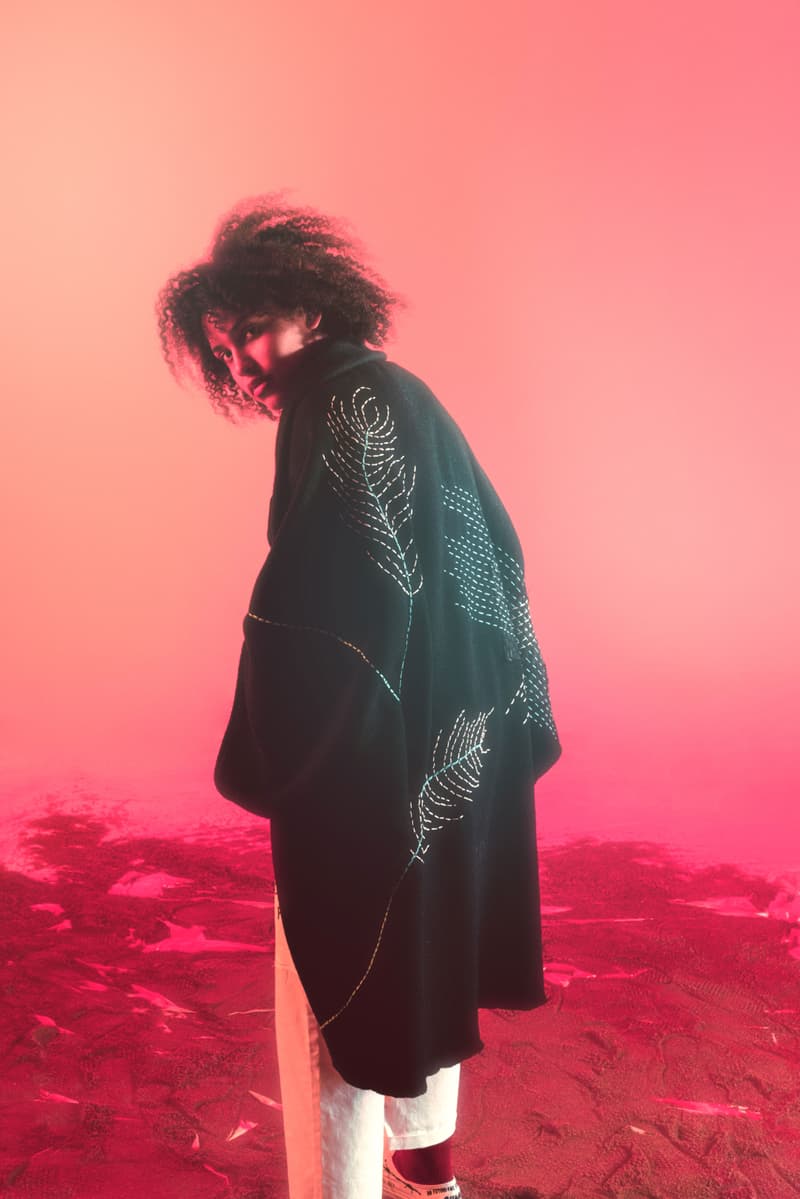 18 of 19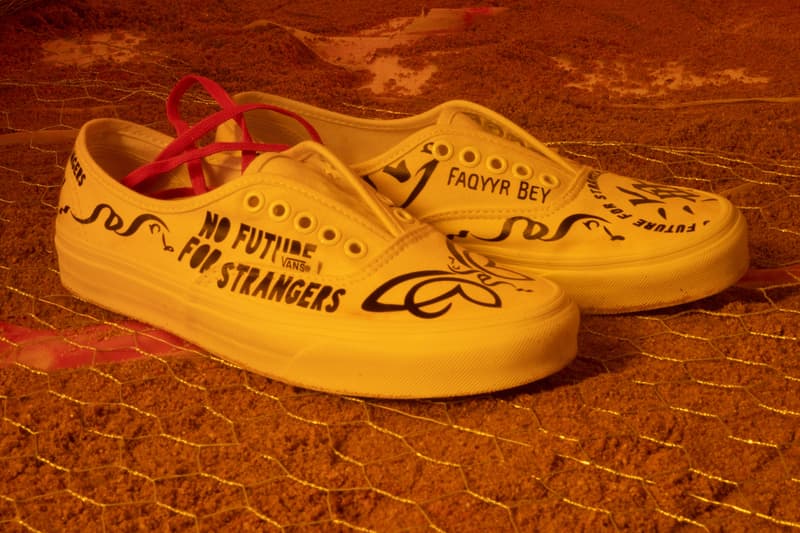 19 of 19
Après ses travaux pour la marque de Disiz La Peste, Faqyyr Bey est de retour avec une collection personnelle intitulée "OUMMI.". Entouré de ses proches collaborateurs Johann Dorlipo et Ryan Koffi, respectivement en charge de la réalisation et de la composition musicale, le designer a fait le choix de la présenter en premier lieu sous la forme d'un court-métrage, diffusé en exclusivité sur HYPEBEAST. Autour de ces superbes images, il avait pris le temps de nous expliquer l'idée derrière ses créations, celle du retour aux sources face aux déceptions d'une immigration vers l'Occident.
Cette idée se décline donc en vêtements, à travers 12 pièces uniques aujourd'hui présentées en lookbook. "OUMMI." correspond "à la manière dont j'habillerais la personne qui traverse tout ça à différentes étapes", nous confiait Faqyyr au moment de notre rencontre. On retrouve ainsi un bomber effet rapiécé pour symboliser ces étapes, une veste noire parsemée de tâches qui évoque la traversée du désert, une beige qui "raconte les traits qu'on ne peut effacer", un poncho inspiré "des couvertures thermiques que l'on donne aux réfugiés". Des slogans et des imprimés s'y glissent çà et là, comme un "No Future For Strangers" ou des barbelés, des détails forts qui en côtoient d'autres plus subtils et doux, à l'instar d'une broderie reprenant la palette des robes tunisiennes traditionnelles. La beauté et la douceur, également incarnées dans ce lookbook par un fond rose pâle, contrastent le brut et l'âpreté. Ce qui traduit les deux sentiments du concept "OUMMI.", entre dureté de l'Occident et apaisement du retour.
Les 12 pièces, parmi lesquelles quelques produits Femme, dropperont sur le site de Faqyyr Bey ce lundi 3 décembre. "OUMMI." reviendra ensuite courant janvier avec des paires de sneakers customisées puis des basiques de type t-shirts et sweats, également visibles en images et qui seront disponibles en quantité et à prix abordables. Restez connectés pour en apprendre plus, et en attendant ces divers rendez-vous sur le site du designer, découvrez donc le lookbook de la collection "OUMMI." dans les visuels exclusifs ci-dessus. Pour plus de lookbooks de marques françaises, découvrez celui de VVV.