Supreme Sort Son Film "BLESSED" Sur La Culture Skate Accompagné D'Un T-Shirt Exclusif
La pré-commande est disponible.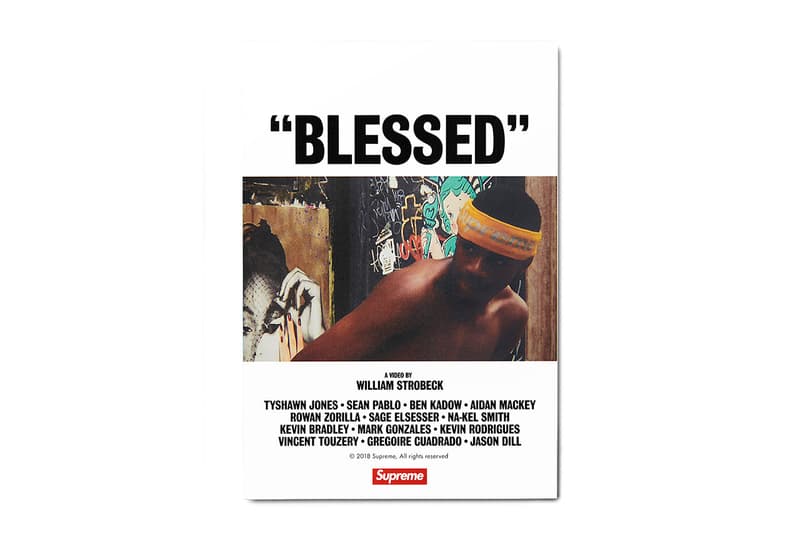 1 of 6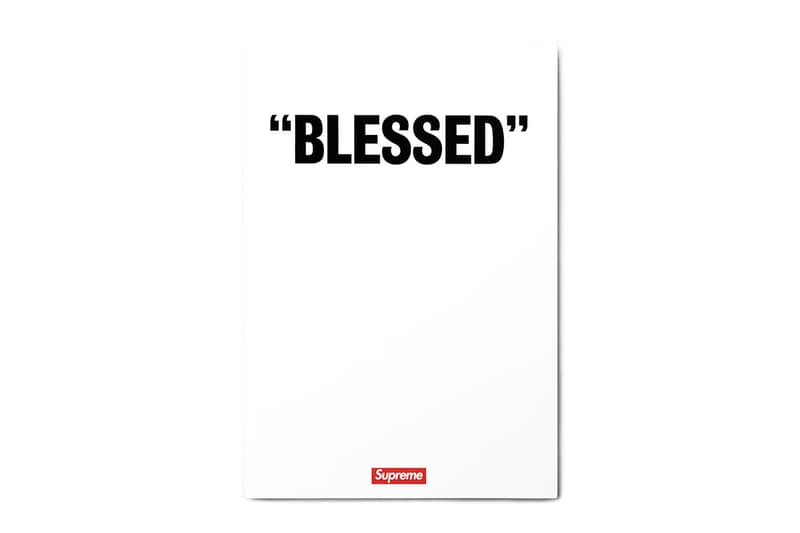 2 of 6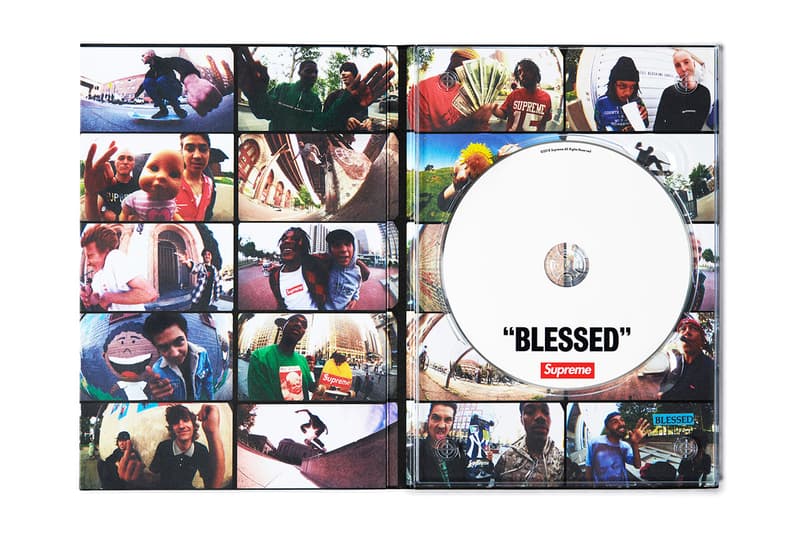 3 of 6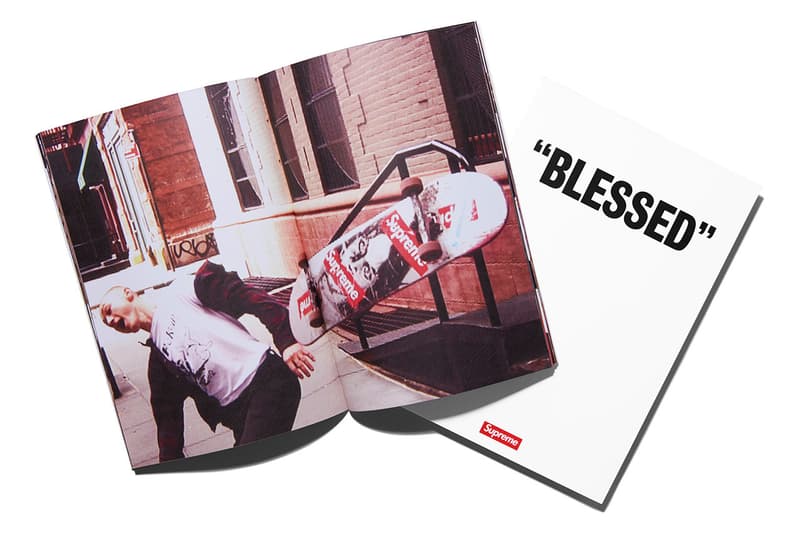 4 of 6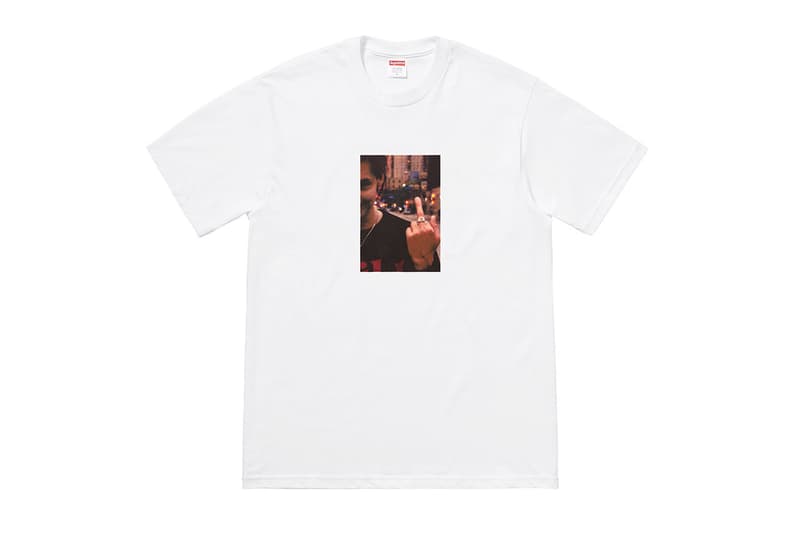 5 of 6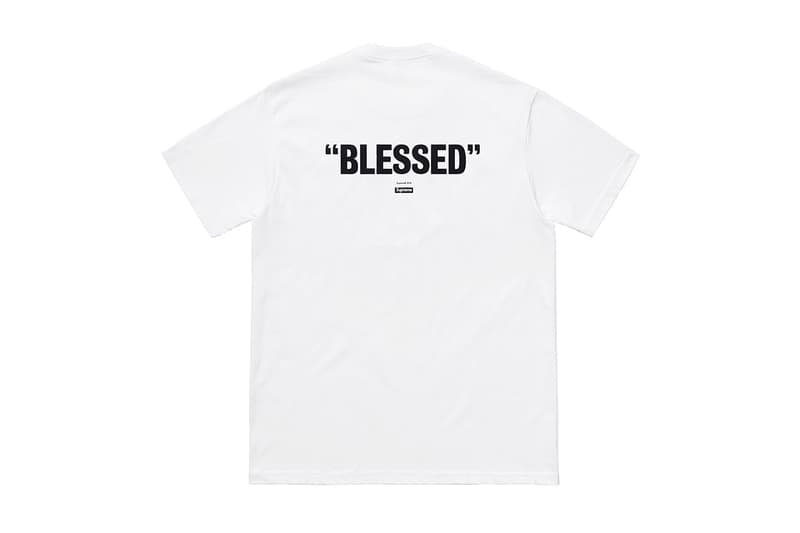 6 of 6
Après plusieurs semaines de teasing, Supreme dévoile le DVD de son film "BLESSED" sur la culture skate. Le disque sera accompagné d'un t-shirt exclusif et d'un livre retracant le tournage du film.
Supreme fait partie intégrante de la culture skate mondiale, et c'est donc logiquement que la marque new-yorkaise a centré son nouveau long-métrage "BLESSED" sur ce sport et tout ce qui l'entoure. Le film de 84 minutes est réalisé par William Strobeck, réalisateur amoureux du skate qui avait déja collaboré avec Supreme pour le film "Cherry" en 2014. Des skateurs de renom comme Tyshawn Jones, Sean Pablo, Rowan Zorilla, Na-kel Smith, Kevin Bradley, Sage Elsesser, Mark Gonzales, Kevin Rodrigues, Vincent Touzery ou Jason Dill apparaissent dans le film. Le DVD sera accompagné d'un t-shirt exclusif arborant une image du film et l'inscription "BLESSED" au dos ainsi que d'un livre revenant en images sur le tournage.
Le DVD, le t-shirt et le livre seront disponibles en boutique et en ligne le 23 novembre prochain, le film étant déja en pré-commande sur iTunes. N'hésitez pas à nous dire si vous comptez regarder "BLESSED", et si vous l'aviez raté les boots Supreme x Timberland seront également disponibles le 23 novembre.