Les Nouvelles Baskets Off-White ™ "Industrial Tape" Sont Déjà Disponibles
Une version haute et basse.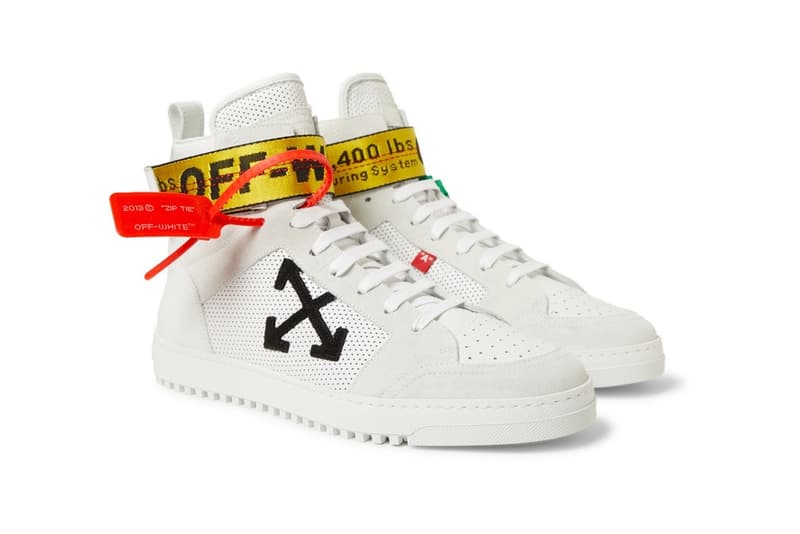 1 of 3
2 of 3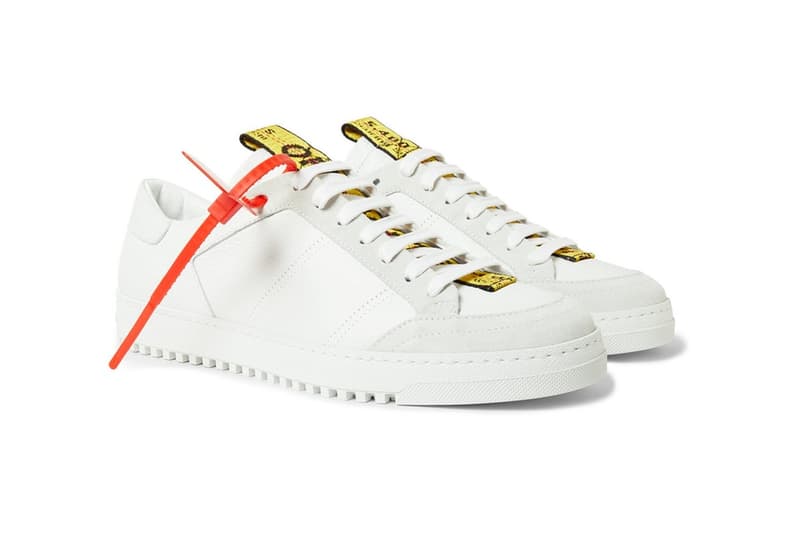 3 of 3
En ce début d'année Virgil Abloh continue sur sa lancée 2017. Off-White ™ ajoute quelques pièces à sa sélection dans des itérations hautes et basses. La sneaker haute offre une silhouette en blanc ou noir. Chaque version est agrémentée de la signature d'Off-White ™ avec les flèches sur le côté médial puis l"industriel belt" entoure la cheville. L'itération basse place la ceinture sur le panneau avant sans les flèches. Au prix d'environ 495 EUR pour la version basse et 525 EUR pour la haute, les deux éditions sont actuellement disponibles auprès de certains détaillants comme MR PORTER.