032c Lance Sa Première Collection De Vêtements Au Pitti Uomo
Un premier show complètement déstructuré.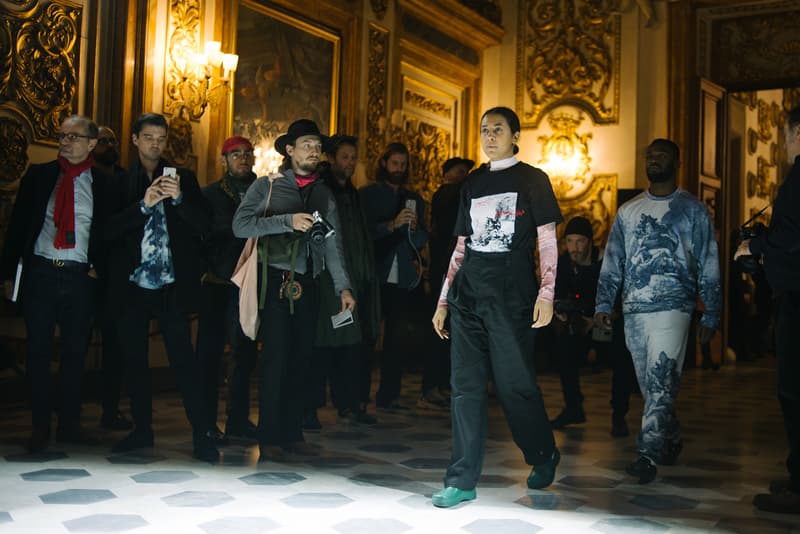 1 of 10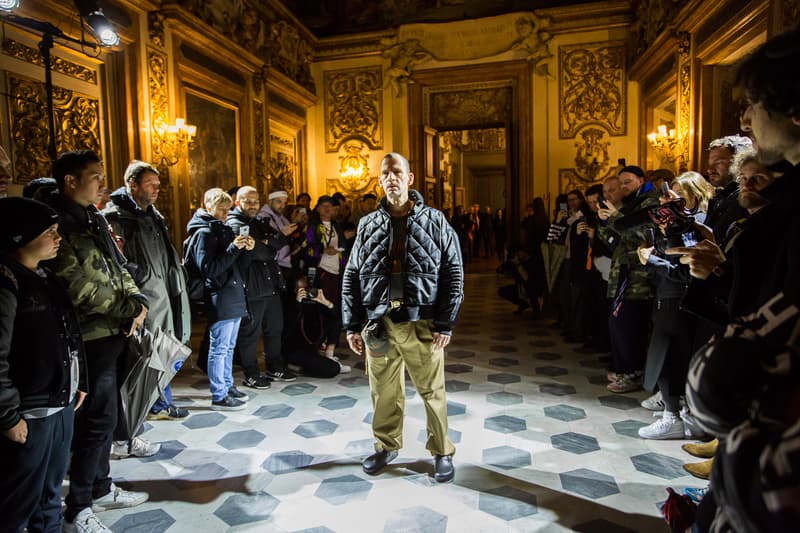 2 of 10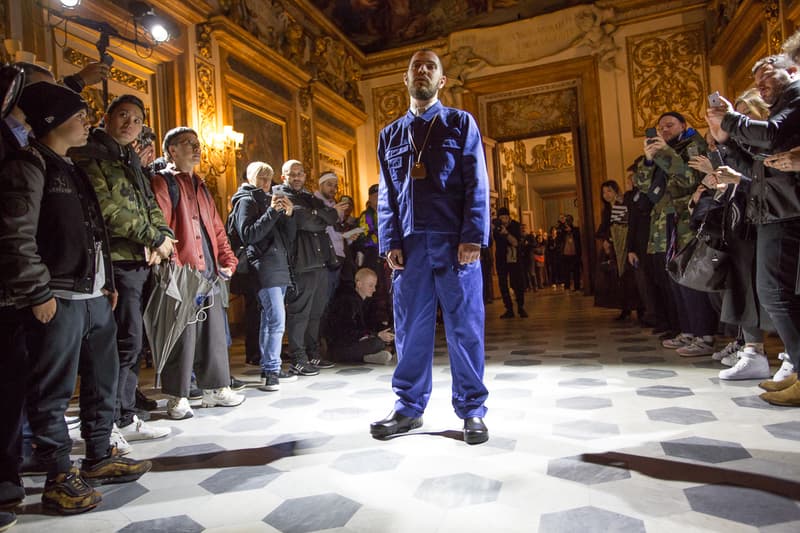 3 of 10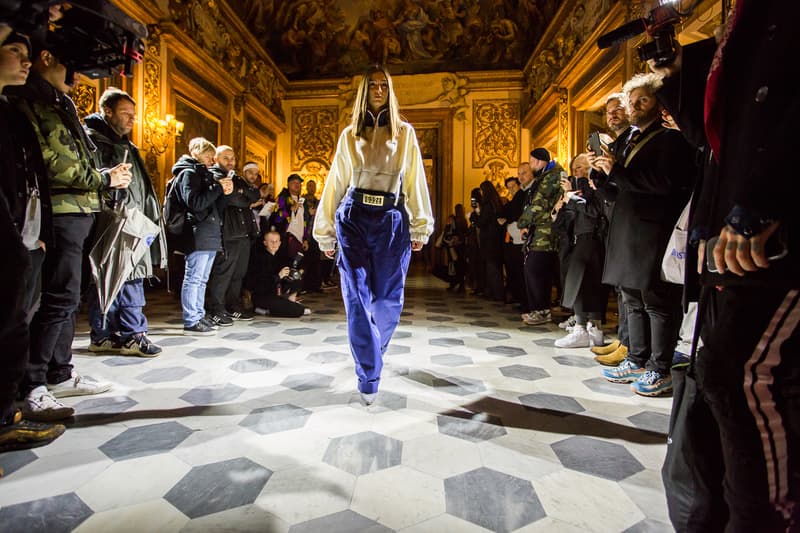 4 of 10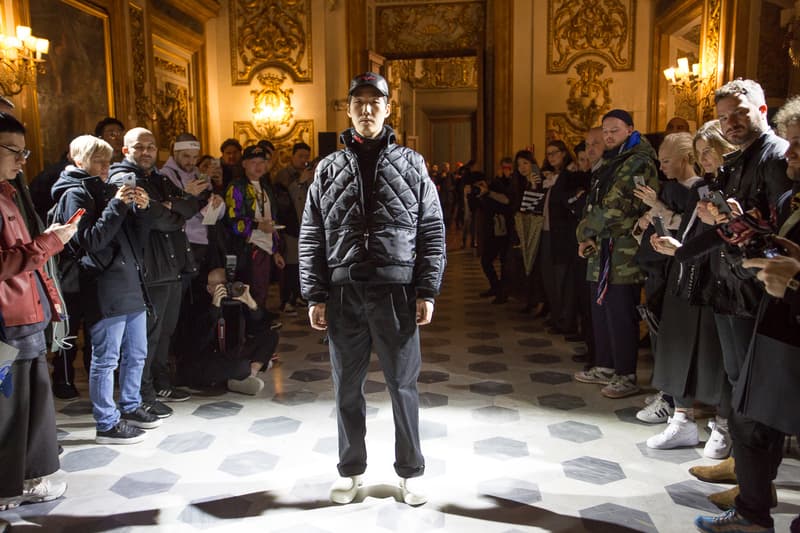 5 of 10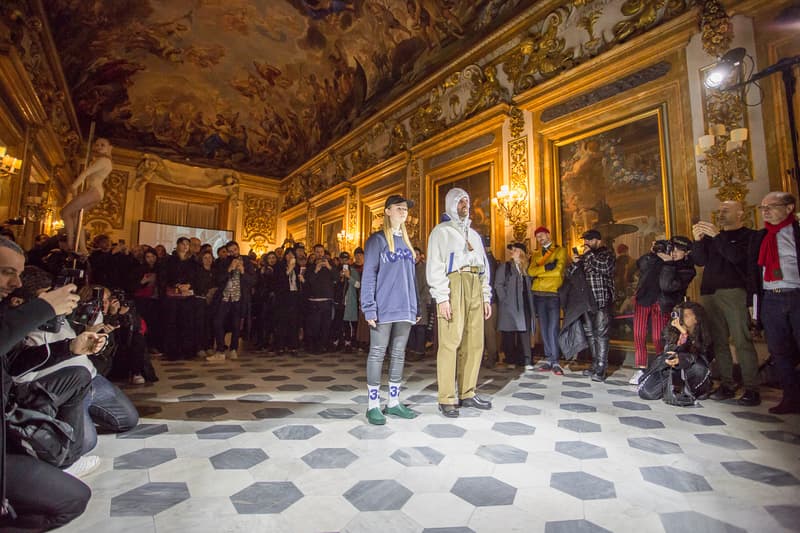 6 of 10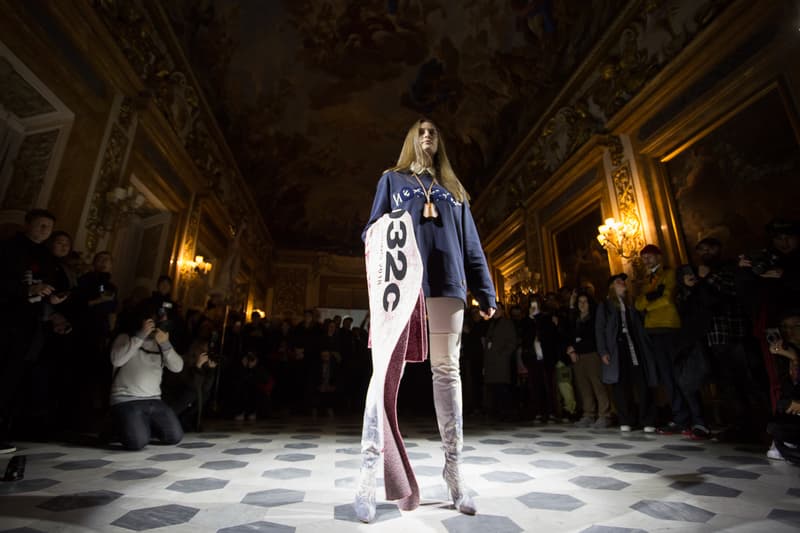 7 of 10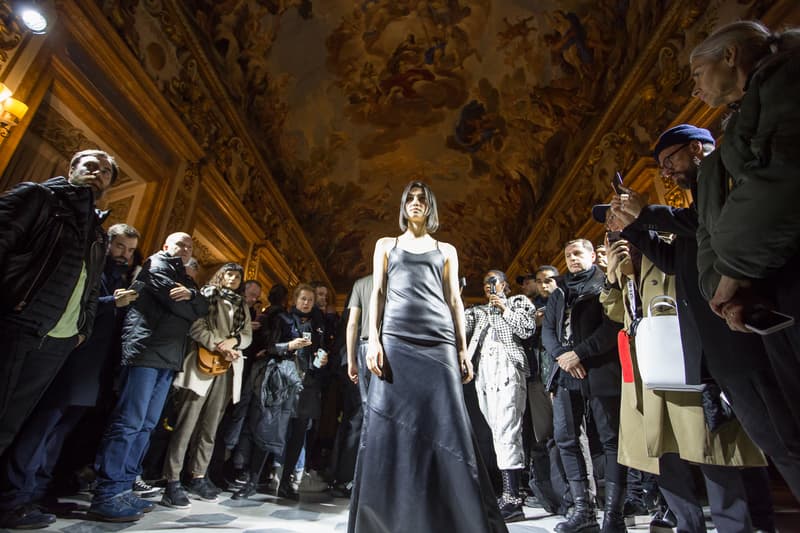 8 of 10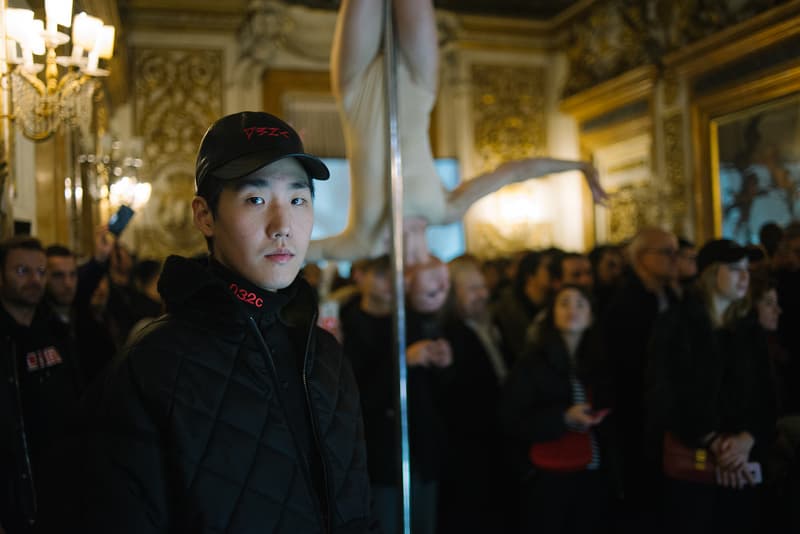 9 of 10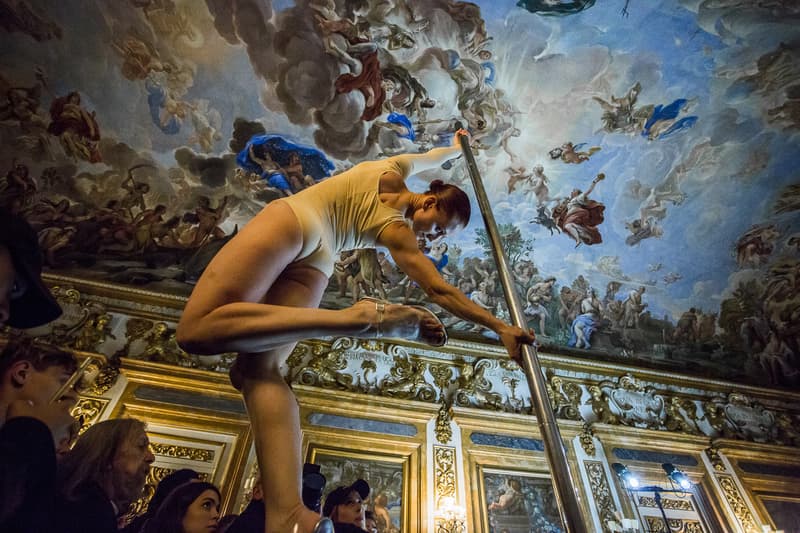 10 of 10
Le magazine allemand, 032c, dépassait le stade du merch pour intégrer les calendriers de la mode avec une toute première collection. Son lancement s'est déroulé lors du Pitti Uomo dans l'enceinte exceptionnelle du Palazzo Medici Riccardi de Florence, l'une des incarnations des architectures de la Renaissance.
032c a imaginé un défilé d'un genre nouveau complètement déstructuré où aucun spectateur n'avait de place réellement définie. Le public se masse à l'intérieur d'une salle close et progressivement les mannequins déboulent sur eux sans éviter personne. Ils bougent, dansent, une artiste entortille même son corps autour d'une barre de "pole dance". L'effet est impressionnant.
La collection proposée par 032c s'avère particulièrement complète. Trackstuits, t-shirts, worker jackets, crewnecks… L'ensemble est déjà abouti pour ce label bouillonnant de créativité.