Paigey Cakey En Concert à Paris Le 29 Septembre
RDV à La Place Hip Hop.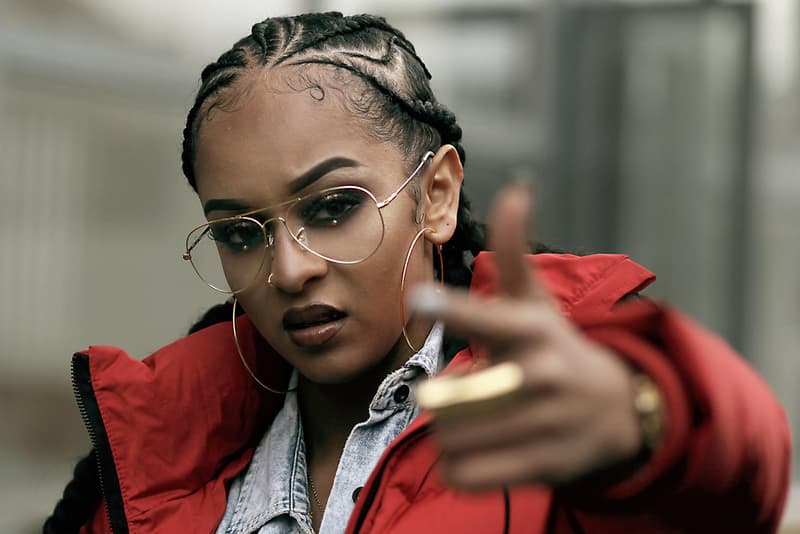 Etoile montante du rap UK, Paigey Cakey arrive en France pour un concert inédit à La Place Hip Hop le vendredi 29 septembre.
La MC londonienne native de Hackney n'a que 24ans et pourtant … elle cumule plusieurs projets à son actif. Au total, cinq mixtapes et EP avec des tubes comme "Pattern", "Boogie" et "Down. Les premières parties d'artistes internationaux comme Lil Kim, The Game ou encore Azealia Banks.
Elle enregistre plus de 10 millions de vues à elle seule sur YouTube et la belle n'a pas l'intention de s'arrêter là. Paigey c'est aussi plusieurs rôles au cinéma dont la production à succès "Attack The Block" produit par Joe Cornish.
Lorsqu'elle sort Red Velvet, c'est un carton plein ! Les tubes "Pattern", "Boogie" et "Down" sont salués par le public. Avec son style à mi-chemin entre l'afro-trap, la grime et le Hip Hop, l'artiste entend bien s'afficher comme la nouvelle ambassadrice de la scène british.
Son dernier morceau enregistré avec Mulla Stackz "She Moving" est sorti la semaine dernière. Le rendez-vous est pris avec l'artiste, il ne vous reste plus qu'à acheter votre billet pour être dans "La Place !"