Une École Élémentaire A Reçu 400 Paires De Baskets New Balance
Par un bienfaiteur anonyme et généreux.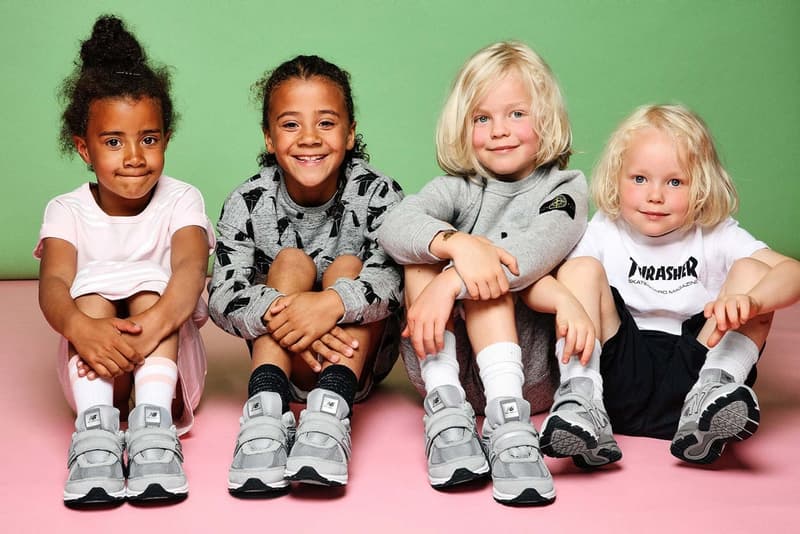 1 of 3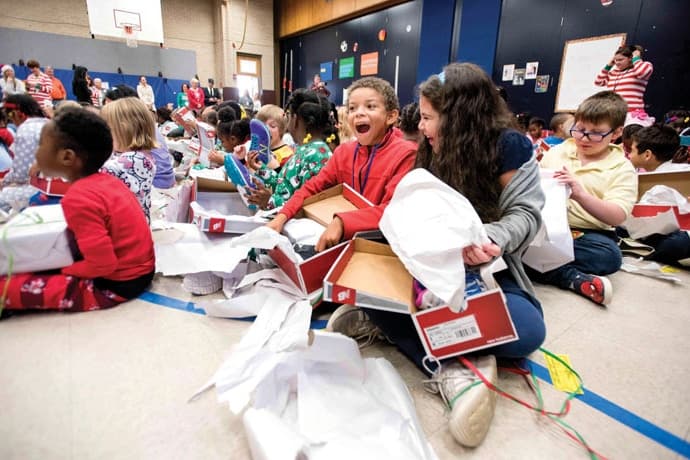 2 of 3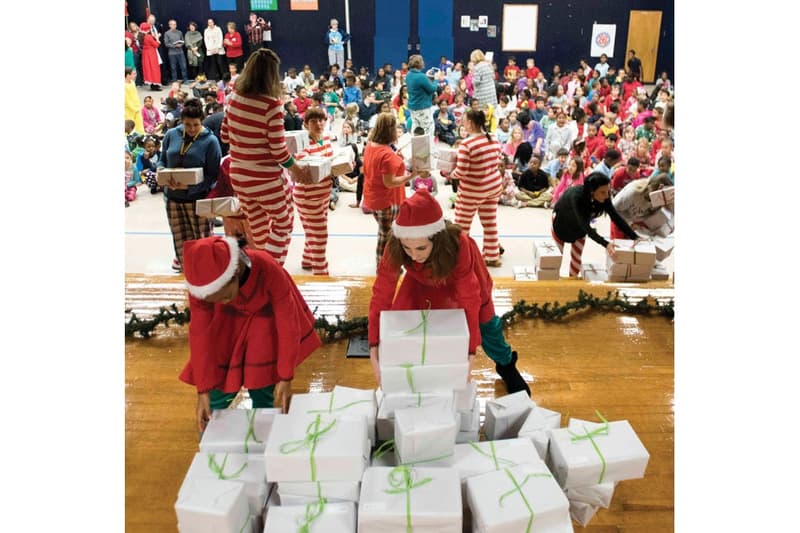 3 of 3
L'esprit de Noël et ses cadeaux se sont rendus aux États-Unis dans une école primaire. Les étudiants ont gracieusement remis une nouvelle paire de New Balance runner aux éléves . L'école élémentaire d'Overton en Caroline du Nord a récemment lancé l'initiative Healthy Rowan Daily Mile. Afin d'encourager le personnel et les élèves à participer à un programme d'exercice quotidien consistant à marcher ou courir. Cependant une grande partie des participants vivant actuellement sur le seuil de pauvreté, les chaussures portées par les enfants ont été remises en question.
Cela dit, un bienfaiteur anonyme et généreux a fait équipe avec Ralph Baker Shoes, pour distribuer 400 paires de chaussures. Le Père Noël est apparu avec une montagne de goodies New Balance.