Dinos Lance Sa Marque, NAMASTE CLUB
Loin du merchandising classique.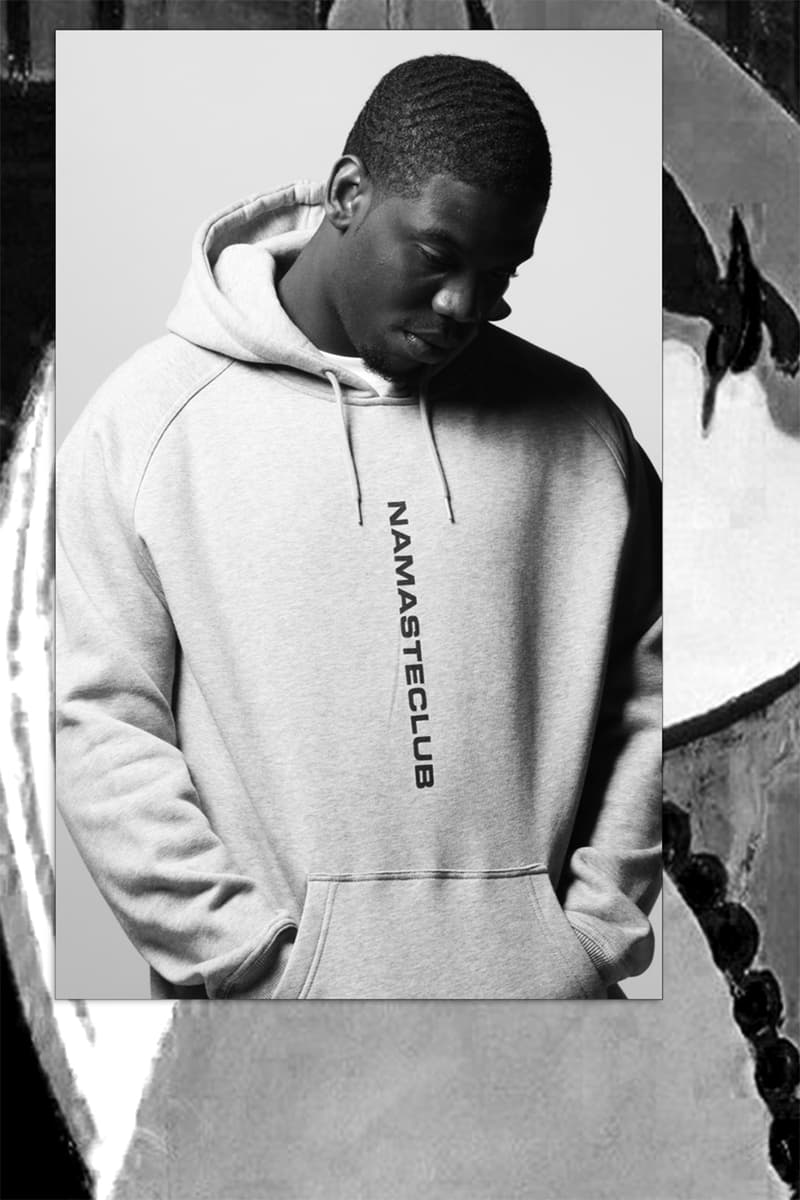 1 of 3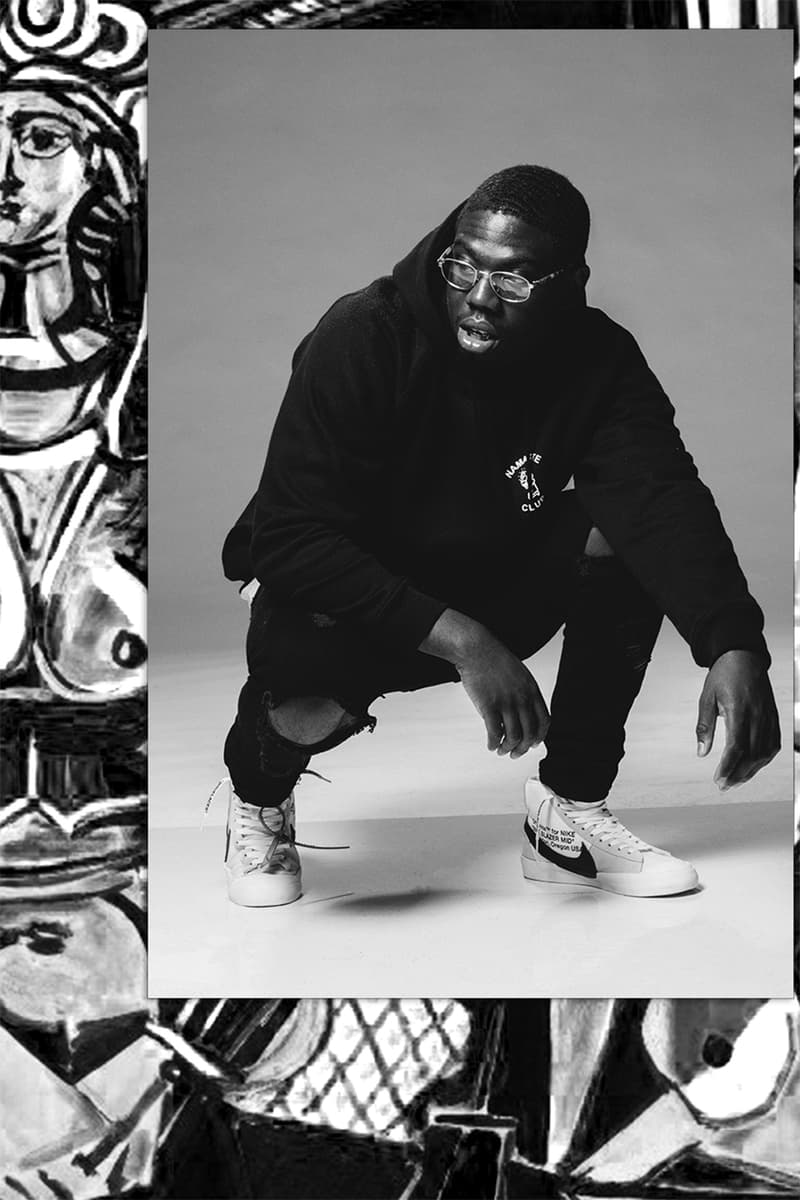 2 of 3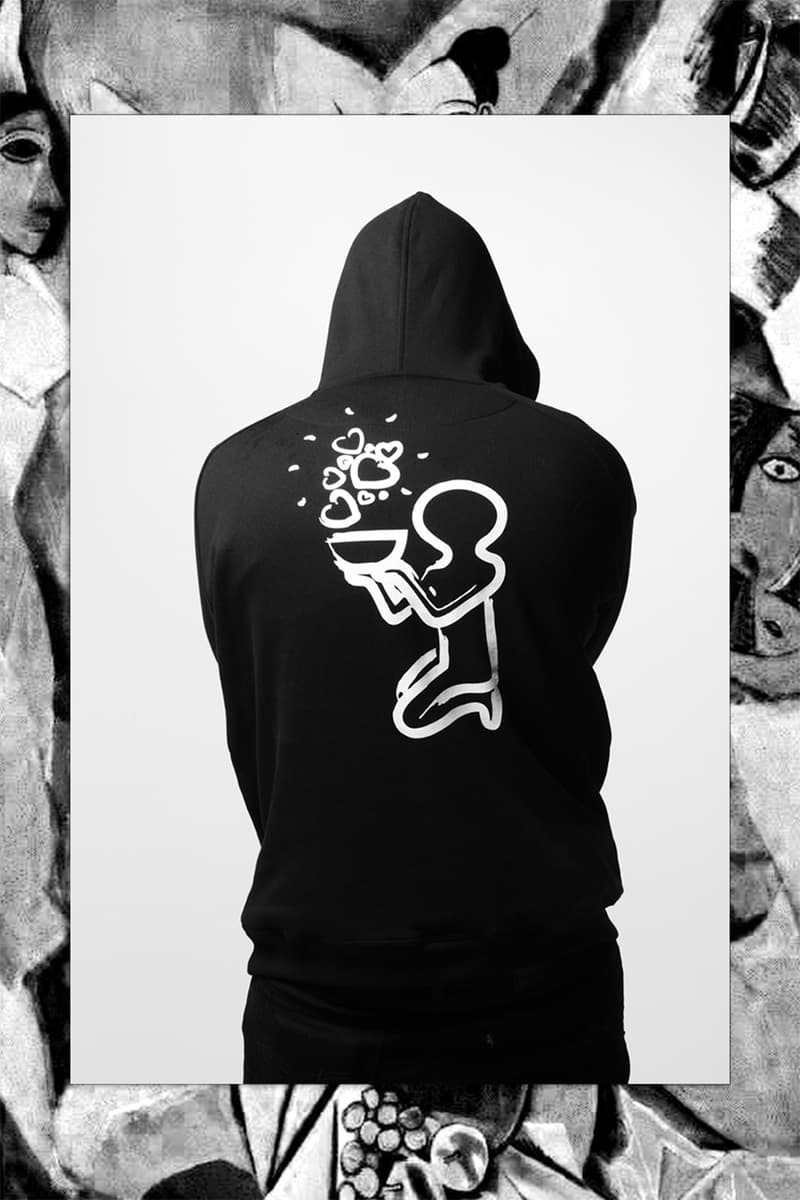 3 of 3
Après un
retour artistique
indiquant le chemin de son premier album, 
Dinos
 dévoile une nouvelle facette de sa créativité avec sa marque de vêtements : NAMASTE CLUB. Le label streetwear s'éloigne volontairement des codes du merchandising pour déployer une vision esthétique délicate et épurée.
En plus des différents modèles de hoodies présents sur les visuels ci-dessus, NAMASTE CLUB se distingue déjà par l'étendue de sa proposition : une déclinaison importante de t-shirts et hoodies additionnée à un bonnet, des coques iPhone et des mugs. La gamme de couleur choisie témoigne d'une réelle sobriété en explorant principalement du gris, bleu marine, noir et blanc. Sur plusieurs pièces, le logo s'affirme en différentes proportions. Dinos en fait le symbole de la philosophie de sa griffe :
"'Namaste' est employé en Inde et au Népal comme un 'bonjour' respectueux, cette salutation 'matchait' parfaitement avec les lignes directrices de la marque autour de valeurs comme la réunion et le partage. Justement, le logo représente un être humain propageant l'amour. Nous ne cessons de le rabâcher, mais ne récoltent que ceux qui s'aiment."
Tous les produits NAMASTE CLUB sont déjà disponibles sur leur
site en ligne
dans une fourchette de prix allant de 15€ pour les coques à 65€ pour les hoodies.