Gros Plan Sur Le Package Friends & Family De La Pharrell x adidas Originals "Statement Hiking"
Pas de sortie en magasin.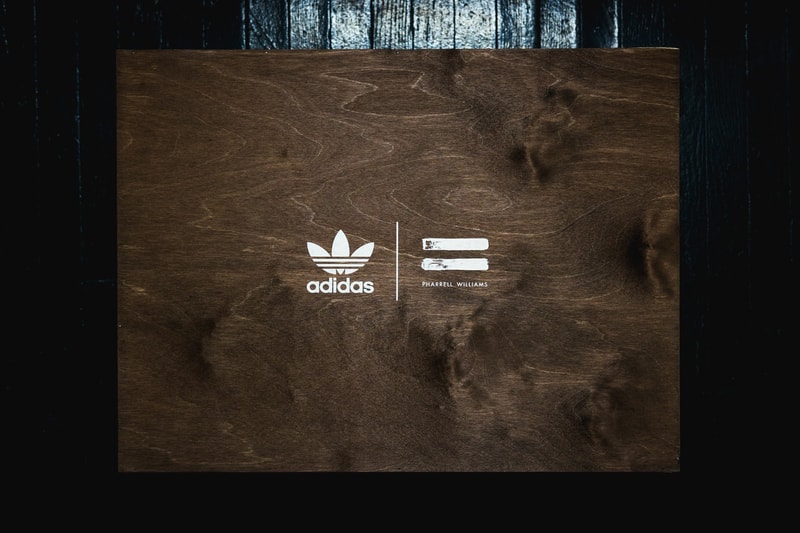 1 of 8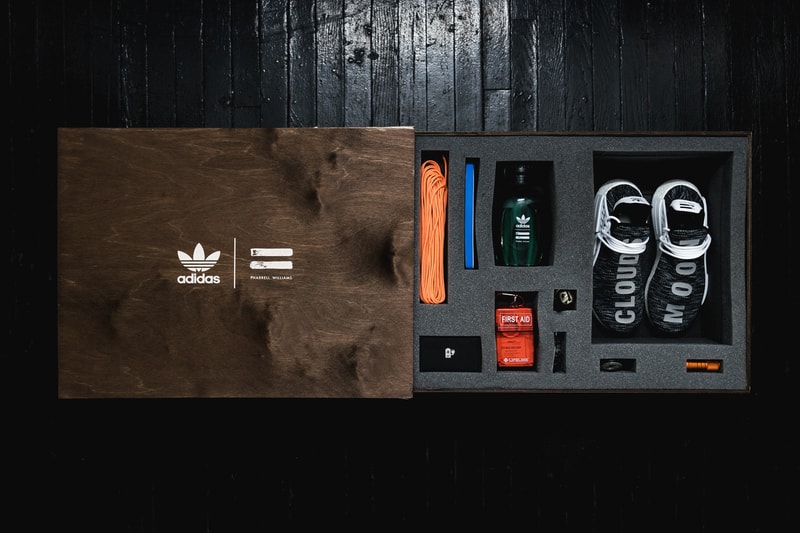 2 of 8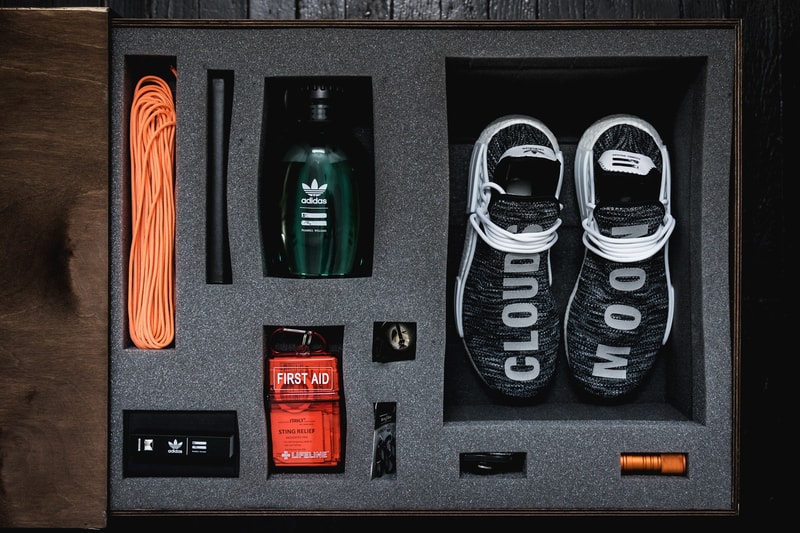 3 of 8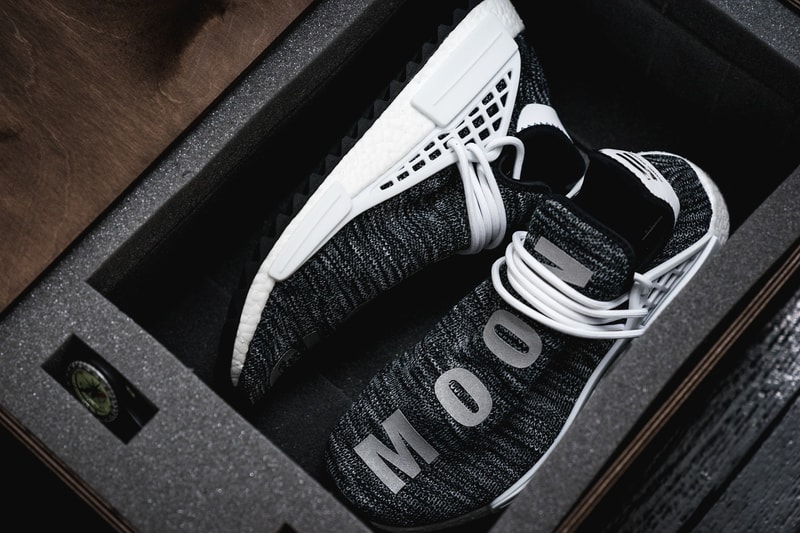 4 of 8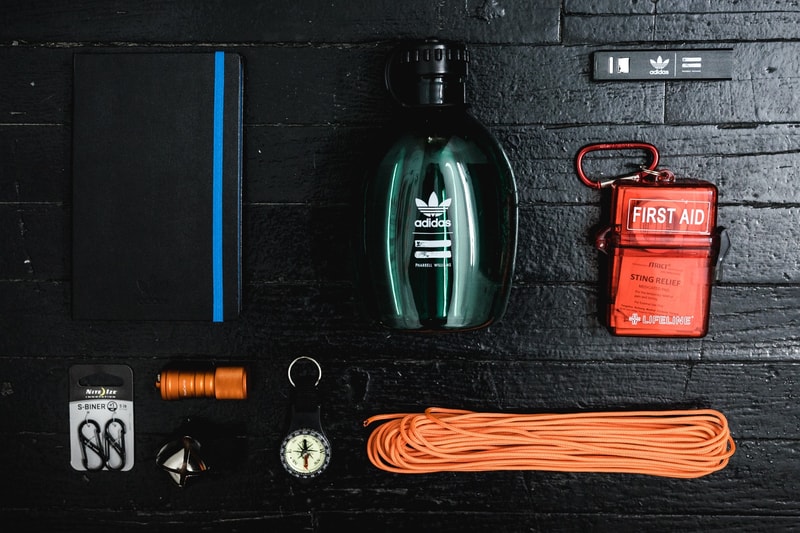 5 of 8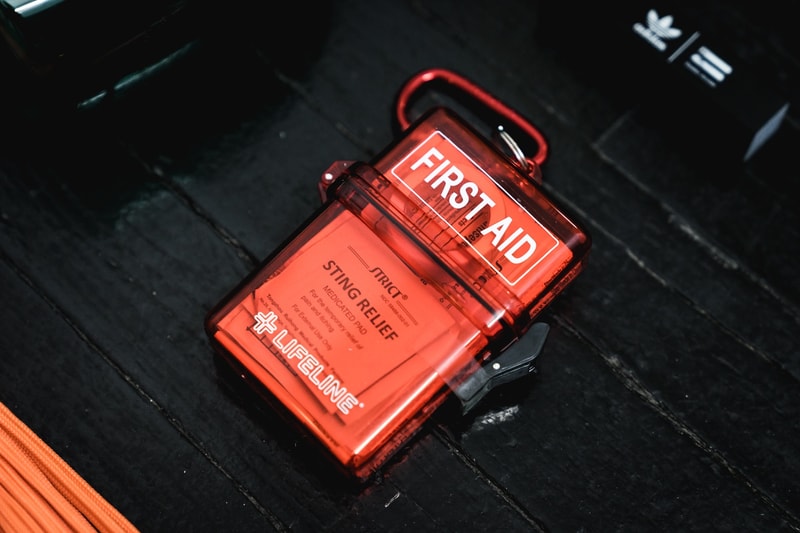 6 of 8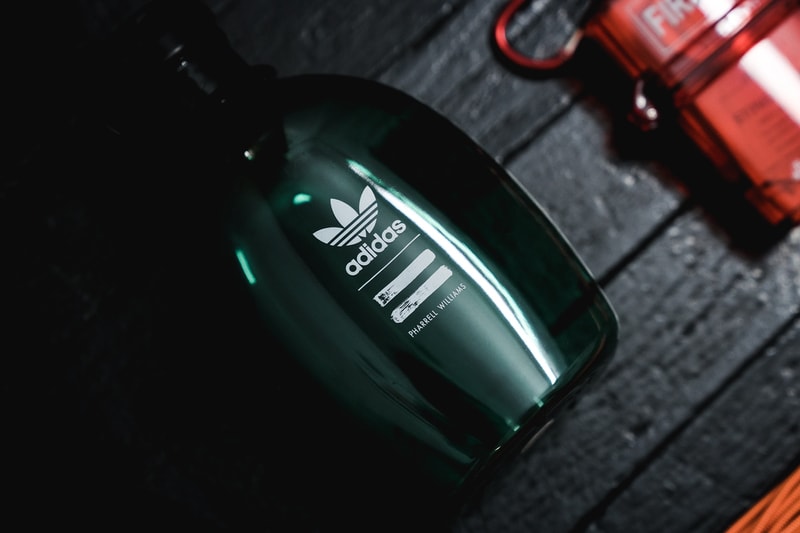 7 of 8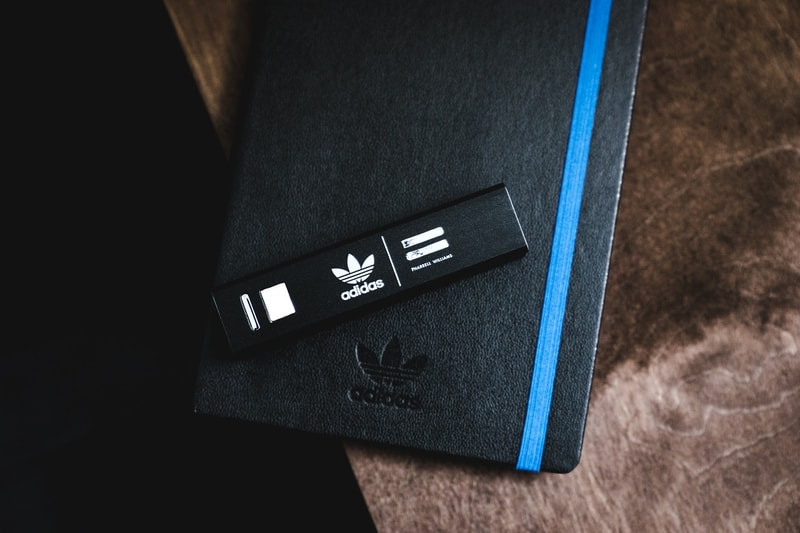 8 of 8
Peu après la commercialisation en magasin de la paire adidas Originals Hu NMD "Statement Hiking" en collaboration avec Pharrell, nous avons eu la chance de recevoir une édition spéciale de cette sortie. Une composition dédiée aux "Friends & Family" autour de la paire qui inscrit le message "CLOUD / MOON".
Dans un premier temps, la boîte se constitue d'un bois naturel teint où on retrouve au centre les logos symbolisant cette collaboration : le trèfle d'adidas et les deux coups de pinceaux horizontaux de Pharrell Williams. À l'intérieur, on retrouve différents éléments déclinant l'univers de la randonnée contemporaine : une corde, un kit de premiers soins, une cloche, une boussole, une gourde, des allumettes, un chargeur USB, un carnet et des mousquetons.
Ce "package" est distribué en quantité extrêmement limitée à un petit nombre de personnes. Malheureusement, il ne sera pas vendu en magasin.