Nicki Minaj En Couverture Du Dernier PAPER Magazine "Break The Internet" Issue
Minaj à trois.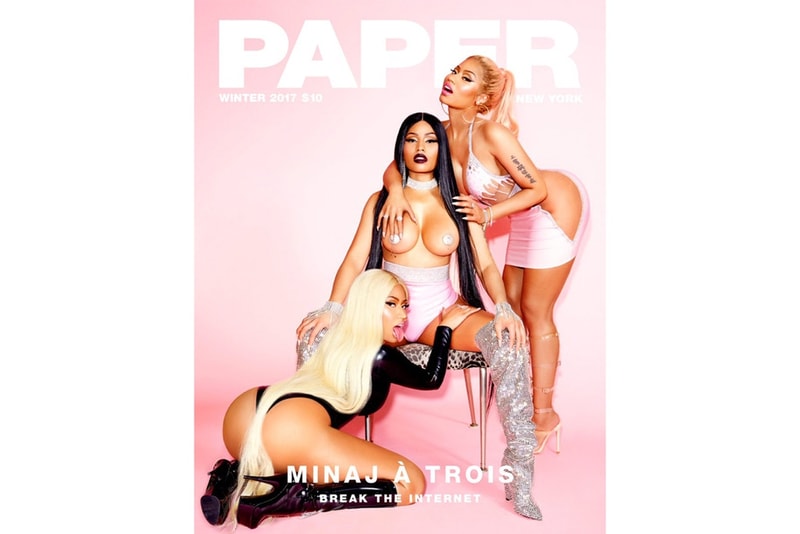 Mardi soir, Nicki Minaj a tweeté un clip de 40 secondes, la vidéo montre la Reine des rappeuses se caressant. Ce tweet était en fait un teaser pour la prochaine couverture de PAPER Magazine "Break the Internet" issue.
La couverture est un "Minaj à trois" de Nicki réunit en une seule photo. "Break the internet est une grande idée, le mot, l'image. Il m'est apparu un jour que Minaj à trois n'avait jamais été fait."
Nos avons vu différentes facettes de Nicki, de la haute couture à la séduction, en passant par un visage accrocheur. Mais nous n'avions jamais vu un trio. PAPER magazine vient d'y remédier grâce au shooting de Ellen Von Unwerth. En kiosque à partir du 28 novembre.
— NICKI MINAJ (@NICKIMINAJ) 14 novembre 2017