FaZe Clan's SWAGG Is the Latest Twitch Streamer to Launch a Merch Line
He's responsible for over 2,000 gaming videos.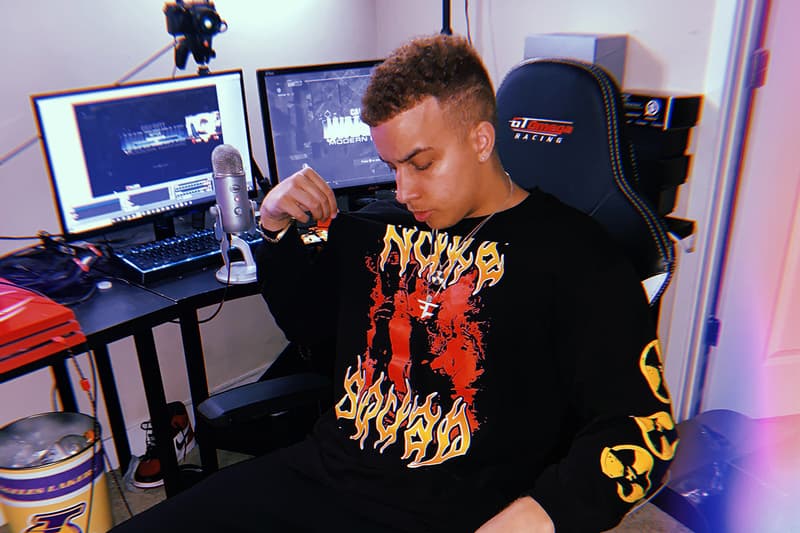 FaZe Clan has grown to become one of the world's most prominent gaming organizations, with a fanbase of over 230 million followers across its platforms. The group – which includes high-profile names including Offset and Lil Yachty – has also become known for its merchandise drops, including a retro-inspired collection that landed back in July.
Now, the newest member of the group, SWAGG, has shared images of his latest merch collection, "Nuke Squad", which lands today. Comprising tees, sweats, hoodies and accessories, the drop is inspired by SWAGG's game of choice, Call of Duty. In the game, a player can obtain a nuke by achieving an unbroken streak of 40 kills.
SWAGG holds the record for being the most-viewed Black streamer on Twitch, having posted over 2,000 videos of himself playing Call of Duty. His popularity within the gaming sphere has already brokered him collaborations with Beats by Dre, Nissan, and Verizon, among other brands.
As can be seen in the gallery above, the merch collection focuses on a graphic treatment of the 'radioactive' symbol. It will also include a small range of womenswear pieces. Prices range from $15 to $65 USD. The collection is available now from FaZe Clan's webstore.