Medicom Toy Covers the Latest BE@RBRICK With Another Iconic Basquiat Painting
In reverence to the 1988 painting 'The Dingoes That Park Their Brains With Their Gum.'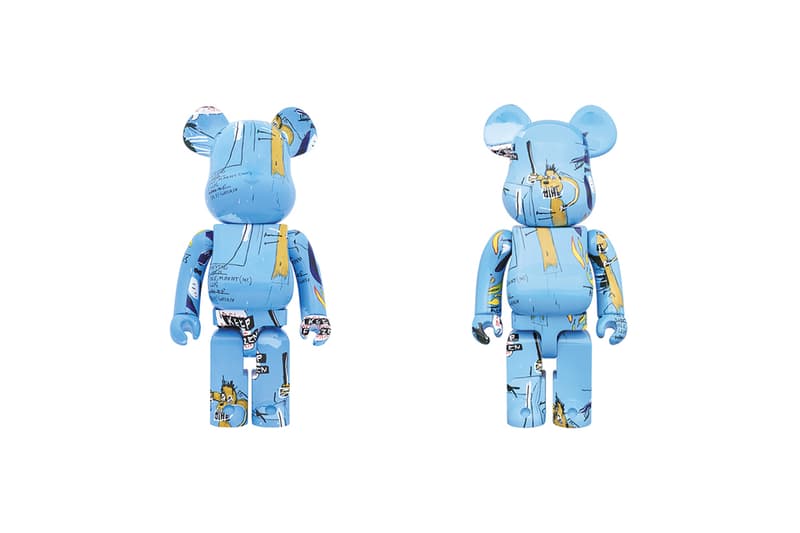 Just a couple weeks ago, Medicom Toy unveiled a paint-splattered vinyl doll of Jean-Michel Basquiat. This time around the Japanese toy maker has returned with what marks the fourth BE@RBRICK release as a nod to the artist's iconic 1988 painting The Dingoes That Park Their Brains With Their Gum.
The BE@RBRICK Jean-Michel Basquiat #4 comes in a set of 100% & 400% sizes. Colored in a light blue base, the body is emblazoned with motifs taken from one of the artist's paintings. Thin illustrations of Basquiat's anthropomorphic figures appear alongside motifs like crossed out notes and various raw sketches that reflect the New York artist's signature style. Covered from head to toe, the BE@RBRICK holds a slight gloss treatment that protects the painterly graphics.
The figures are currently available on three of Medicom Toy's online outposts for approximately $99 USD: Project1/6 Rakuten Ichiba Store, Project1/6 Yahoo! Shopping Store and CJ MART.
In other related news, check out Sotheby's Supreme archive auction that showcases over 1,300 items from nearly a decade of collecting.
BE@RBRICK Jean-Michel Basquiat #4 100% & 400%