Tyler, the Creator Approves Fan's How-To Video Replicating His Music
He even called it "spot on."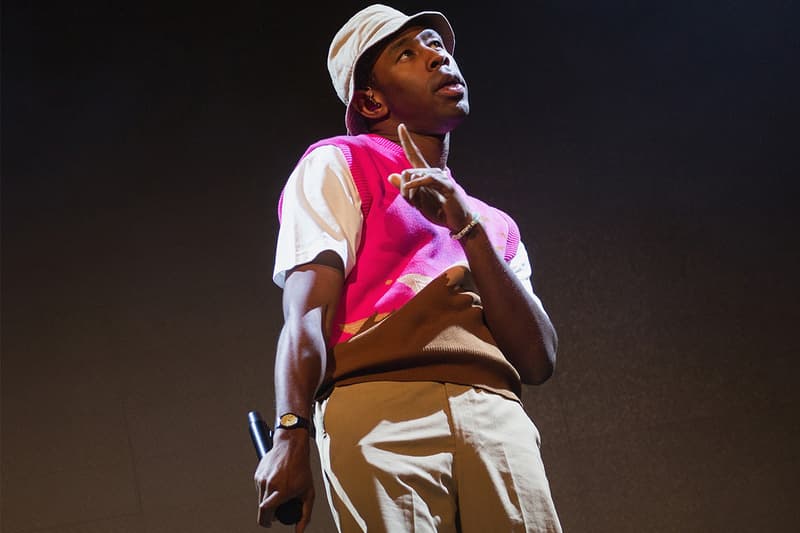 Tyler, the Creator has given a fan his seal of approval after her parody video recreating his musical style went viral. Seattle-based musician Left At London uploaded her two-minute visual mimicking the rapper's musicality, garnering over 6 million views on Twitter in just two days.
In the video, London picks apart the Odd Future founder's sound pre and post-Flower Boy using live instruments and her accurate imitation of his distinct voice. She also gives a shoutout to Mac DeMarco and his bass and guitar effects. Most importantly, she touches on his lyricism's evolution and how different it became once he entered the Flower Boy era.
The musician in question came across the viral sensation and, is totally cool with it. Tyler quoted the tweet and channeled his excitement about how accurate London's video was. However, he did point out that she was missing an "Ayo!" but is nonetheless impressed with the effort made.
Watch London's video below.
In case you missed it, Tyler's GOLF WANG and Suicoke have the perfect summer-ready KAW-CAB sandal.
How to make a Tyler, The Creator (@tylerthecreator) song pic.twitter.com/CSOcqrGcun

— Left "Left at London" at London (@LeftAtLondon) April 23, 2019
I LEGIT LAUGHED THIS LOWKEY SPOT ON OMG, ( YOU FORGOT THE 'AYO' THO) https://t.co/Y4NEytupwA

— Tyler, The Creator (@tylerthecreator) April 24, 2019