More Than 40 Injured After Rail Collapse at Snoop Dogg and Wiz Khalifa Concert
50 people fall 10 feet down after security barrier collapses.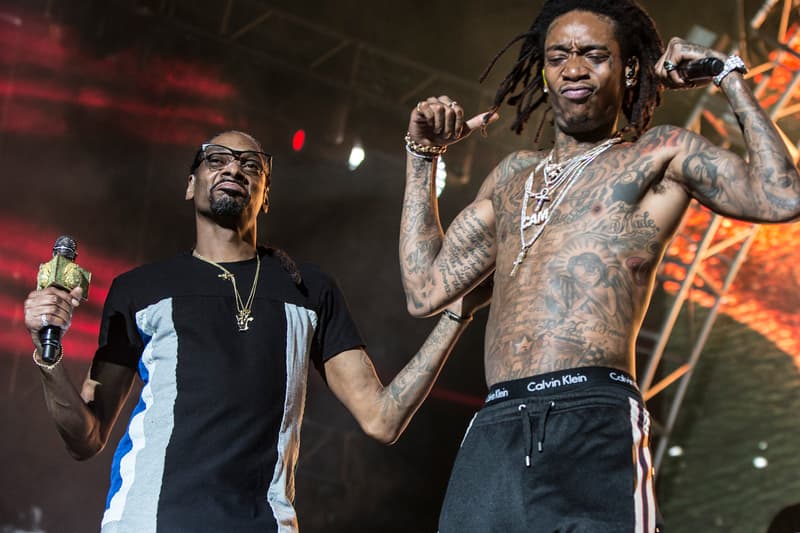 Last night, Snoop Dogg and Wiz Khalifa's performed at Camden, New Jersey's BB&T Pavilion as part of their 33-date 'High Road' tour. As Rolling Stone reports, at least 42 people were injured when a security barrier collapsed. Fifty people fell 10 feet onto a concrete pathway after the railing broke loose. A report from the Philadelphia Inquirer indicates that the rappers were returning from an intermission when the crowd surged forward, pushing over the railing. The footage below displays Snoop, shouting "enough of that," after the barrier broke. The concert ended as the two rappers left the stage, and an announcement was made urging the crowd to stay calm. NBC10 reports that of the 42 people injured, at least 15 were taken to area hospitals with injuries ranging from broken bones to bumps and bruises. One person who was not identified was critically injured and taken to a nearby trauma center.
@TMZ #wizsnoop #camdennj #highrodetour #accident #espo pic.twitter.com/nfNsol3BaN

— Łast♢K₩een (@ESPO_YMCMB) August 6, 2016
The rail fell over during #SnoopDogg x #WizKhalifa's performance. #Yikes! Hope everyone's okay! pic.twitter.com/iVm5JSbQC9

— TheShadeRoom (@TheShadeRoom) August 6, 2016