Best New Tracks: Boogie, HoodCelebrityy, Innanet James, Summer Walker and Oxymorrons
Music for your much-needed Labor Day weekend.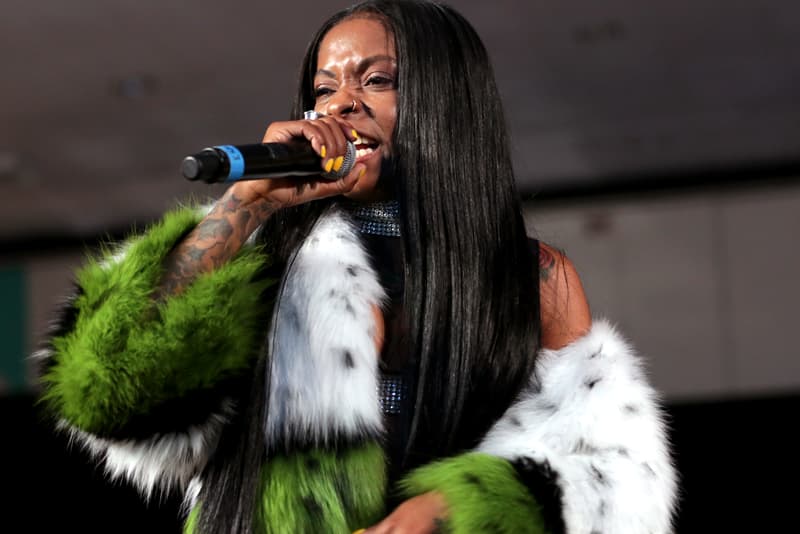 Last week, our Best New Tracks series spotlighted high-profile new releases from Lil Yachty, Blood Orange, E-40, Mozzy, Shoreline Mafia and others. Now, with September basically knocking out the door, we continue to shine a light on all sides of the genre spectrum for the latest entry in our weekly roundup series.
This time around, we're showcasing new releases from HoodCelebrityy, Boogie, Innanet James, Summer Walker, and Oxymorrons. From the West to ATL, our latest Best New Tracks piece has you covered. With the summer coming to a close and Labor Day weekend arriving, here are some new sounds that should make your three-day weekend very fun.
HoodCelebrityy – Inna Real Life
KSR/Epic
HoodCelebrityy makes her major label debut with her EP, Inna Real Life. The Jamaican-born Bronx-raised artist broke out last year with her single "Walking Trophy" and signed to Epic Records soon after. Now she's ready to step out in the spotlight all on her own. The five-song EP features guest appearances from Trey Songz and Fabolous. To go along with the new project, the 27-year-old rising dancehall star also drops the video for the title track of the EP. HoodCelebrityy has lasting power.
Boogie – "Deja Vu"
Nathaniel Wood
Boogie is one of the most underrated artists in hip-hop right now. Since the Shady Records/Interscope signee broke out in 2015 with "Oh My," the West Coast native has gradually gotten better and been consistently dropping quality music. "Deja Vu" is both thought provoking and excellent to listen to. The video for the song is just as good, pulling you in as viewers get to see a glimpse of his life.
Innanet James – "Amazing"
HighRes Global/Rostrum Records
Innanet James is starting to make his return to music after a two-year hiatus following his critically-acclaimed debut project Quebec Place. His newest single is "Amazing," which blends James' signature raspy delivering over soulful production. This song should get you in a groove and leave you wanting more from this rapper who's back at it.
Summer Walker – "Girls Need Love"
LVRN/Interscope
Summer Walker has the potential to be the next huge R&B star. Blessed with a sultry voice and a personal look that is all her own, the LVRN/Interscope singer has all the skills to be as big as anyone out right now. Her newest song, "Girls Need Love," shows off her songwriting ablilty as she sings about the double standards women face when it comes to sex. The video only adds to the allure of the record, as she skates around with her friends at Atlanta's famous Cascade skating rink. This may be the song that makes her the artist to watch in the latter half of 2018.
Oxymorrons – "Green Vision"
Tommy Vo
Oxymorrons brings their perfect fusion of rap and rock with their new single "Green Vision." The song was produced by The Hustle Standard and the accompany video was directed by Celine Anderson of Oxymorrons.
"'Green Vision' is the culmination of all the things that make us who we are," Oxymorrons states. "Musically it's Hip-Hop, Punk, Rock, Ska, Metal and Electronic all rolled to in one. Lyrically it touches on our mental instabilities and insecurities, while having the mental fortitude needed to chase our dreams. It's about finding that balance within yourself – that kind of foresight is what we call 'Green Vision.'"