YG Reveals His Plans If He Replaced Donald Trump As President
Would you vote for YG?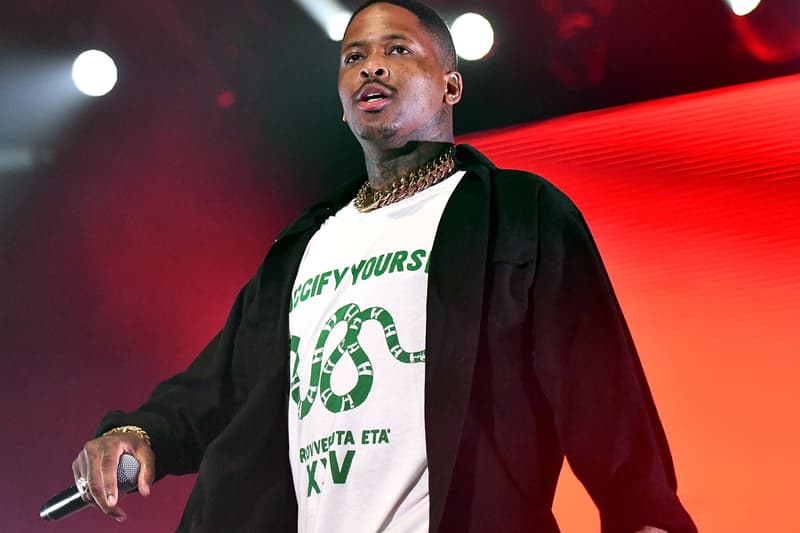 A few months before Donald Trump was elected as president last year, YG released a "F*ck Donald Trump" anthem featuring Nipsey Hussle. More than a year later, the Bompton rapper has not changed his views on the President of the United States of America. In an interview with Montreality, YG speaks on his dissatisfaction with Trump. "Right now the biggest lie is Trump trying to make America great again. That's the biggest lie right now," YG proclaims. "The whole system is corrupted, and it ain't really what they say it is. It's all really politics and who you know behind the scenes and sh*t. You think sh*t is a certain way, but it's really not. It's really no rules. They playing the game on politics, relationships. They ain't even going by the law, they playing ball how they playing ball."
The rapper then reveals his plans if he were to replace Donald Trump as the President of America. "If I was President, I'd give all the families across the motherf*ckin' United States $100,000 and see what they'd do with it. If I was President, I'd give them an extra $100,000 for Christmas. If I was President, you wouldn't be sitting in jail for crimes that's not violent, you wouldn't be doing too much time for crime that's not violent. If I was President, more motherf*ckers would get off the life sentence. If I was President, everybody would go to college for free. If I was President, all the food in the grocery stores would be organic. If I was President, all these police motherf*ckin' killin innocent black people for no reason, they'd be doing life in prison. If I was President, f*ck that, slaughter they ass, chop they neck off."
Watch the interview below.