Kendrick Lamar Has More Music Coming
According to K-Dot himself.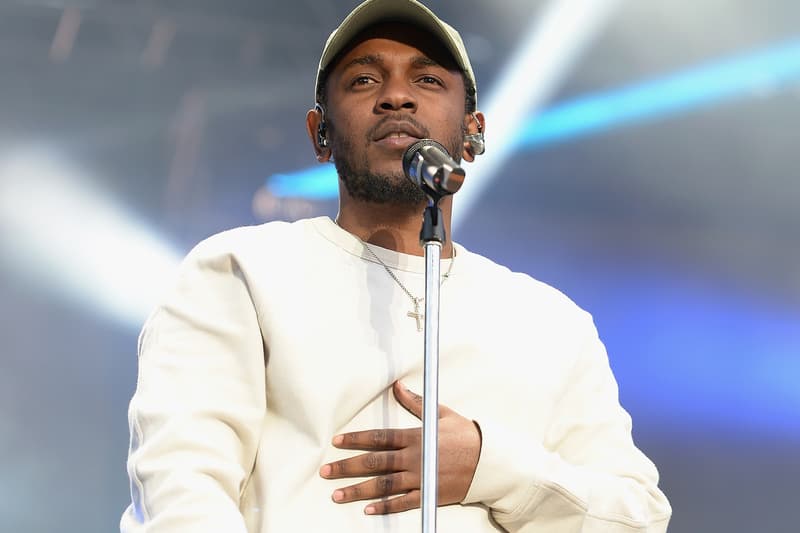 This afternoon, Kendrick Lamar returned back to his Compton hometown to sign copies of his latest album DAMN. Many lined up outside of the city's Best Buy to get their copies signed and to meet the superstar rapper. A TDE member filmed the event via Instagram Live broadcast. At the 21-minute mark, Kendrick announced: "I got some more music." Although he didn't specify whether this meant a new album or single, rumors of a second album surfaced shortly after Kung Fu Kenny dropped DAMN.
Kendrick : "I got more music coming.." pic.twitter.com/uIRUctxQSy

— . (@BorisMichaell) April 21, 2017
In an interview with Mass Appeal, Kid Capri shared:
"I came to the studio and recorded a lot of stuff, they took what they wanted, placed it where they needed to place it. I think they've got some more stuff—there are some more things—coming out later, but for right now, that's what happened."
In an interview with Complex, album contributor Terrace Martin adds fuel the theories.
"I'm a Beatles fan, and there's a lot of conspiracies based on the Beatles and other sh*t. A part of me is like, 'Man that's just crazy,' And then the other part is, sh*t, Kendrick may go to bed and may say, 'Hey.' I don't know. We have a lot of music. We're always recording, we're always ready. That's a Kendrick question right there."
Wait and tune in to Kendrick Lamar's Beats 1 interview with Zane Lowe tomorrow for more on this.